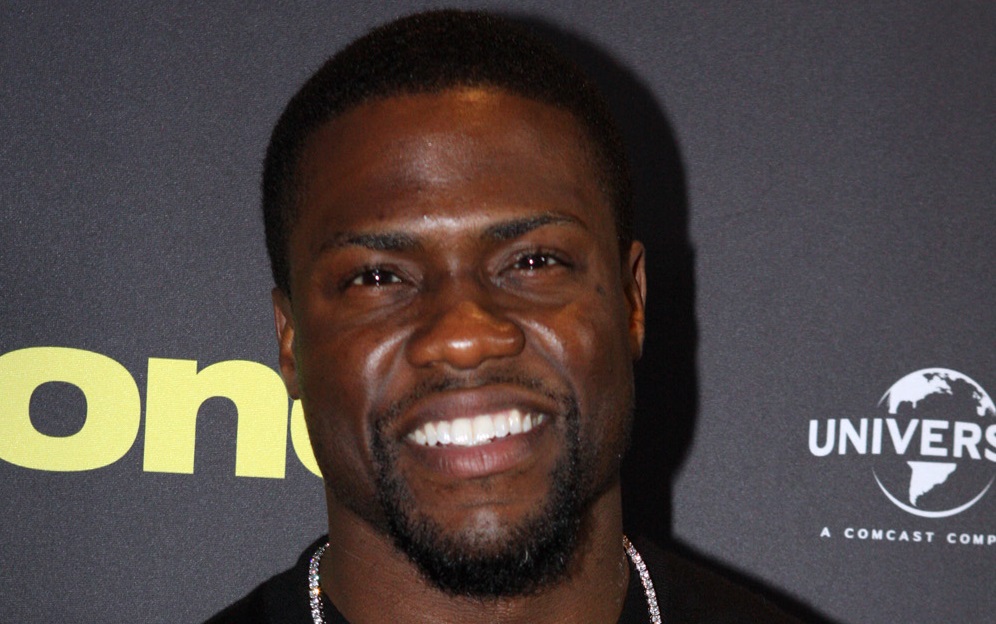 Kevin Hart biography
Kevin Darnell Hart, better known as Kevin Hart (July 6, 1979) was born in North Philadelphia, Pennsylvania, United States. He studied at George Washington High School, then attended Temple University for two years, without completing his studies. He started working as a shoe salesman, although this job did not please him. As a result of this he ventured into the world of comedy, little by little he was getting contacts until he found a job as a full-time comedian. Over time, his expertise increased. He won a small role in the television series produced by Judd Apatow, called Undeclared. The following year, he made his debut in the cinema, in a film related to urban crime in the best style of comedy called Paper Soldiers.
Hart married Torri Hart, a girl he met in the world of the comedy, in 2003. Two years later, his first daughter, Heaven Leigh Hart, was born. Kevin is a loving and quite overprotective father. On February 18, 2008, his second son, Hendrix Hart, was born. In 2010, unfortunately, the love relationship between Kevin and Torri came to an end, Torri stated that the reasons for the break were the possible deception with which today is his wife. Kevin Hart legally separated from his wife and concluded their relationship on good terms, despite having thrown negative comments to each other.
In 2013, Kevin Hart was arrested for drunk driving and being involved in a traffic accident that did not have much impact. His Mercedes Benz collided with a tanker on the highway in southern California. He was charged with misdemeanor DUI. On August 5, 2013, Hart was sentenced to three years of probation.
The life of Kevin Hart, especially, in his childhood had many voids his father's problem with drugs caused him great emotional problems, fortunately, his father, Robert, has recovered from his addiction and the relationship between them has begun to narrow. With respect to his mother, Nancy, Hart created comedy routines inspired by her, exposes her as a loving person, but at the same time intimidating. She battled cancer, but her fight ended in 2006.
His career as a comedian and comedy actor has been successful, in 2008, he was in the video of Three 6 Mafia and subsequently, Hart appeared in a series of eBay commercials. Also in 2009, he played a sorcerer, in a television series, Kröd Mändoon and the Flaming Sword of Fire. His acting ability and recognition allowed him to be in films, such as The 40-Year-Old Virgin, Soul Plane, Paper Soldier, Scary Movie 3, Along Came Polly, Scary Movie 4, Death at a Funeral, Little Fockers, Not Easily Broken, and One Day in Jersey. In 2005, he was nominated for the Platinum Mic Visores Award. He dedicated himself to live comedy performances for Comedy Central. In 2010, Hart appeared in the Air Jordan commercials with Dwyane Wade. Hart has built his fame on the basis of comedy, many characters from the world of fame admire him, one of them is colleague Mike Benner.
Kevin Hart has played the celebrity game several times in the NBA All-Star Weekend. Then Hart was chosen Celebrity All-Star Game in the NBA. Although his stay in the game of 2012 did not last long, thanks to a verbal and physical confrontation he had with the match referee. In that game, Hart scored eight points and six assists. For his love and astuteness for basketball, he was the coach of an American team.
Hart hosted the MTV Video Music Awards in 2012, a ceremony held at the Staples Center in Los Angeles, California. His great friend Judd Apatow, a director who drove his career on the small screen, was the one who recommended him as host in this important and multitudinous event.
Hart is developing several film projects. The first of them is the comedy Let Go, starring alongside David Denman and Gillian Jacobs; he was also with Jason Segel, Emily Blunt and Chris Pratt in the romantic comedy The Five-Year Engagement; finally, the actor interpellated the South African Olympic champion, Precious McKenzie, in the biographical drama called The Impossible Dream, whose cast was made up of Nick Nolte, Kim Basinger, and John Rhys-Davies.
This great comedian and actor for his talent and care has managed to be among the ten most famous celebrities in recent years, according to Forbes. Precisely has won the amount of 87.5 million dollars, ranking sixth in the list. The comedian shows off his private jet, where he travels with his family, loves to collect large cars and gold watches is also a dog lover. He is currently married to Eniko Parrish, model, and acting student. And his next movie is the action and fantasy film Jumanji.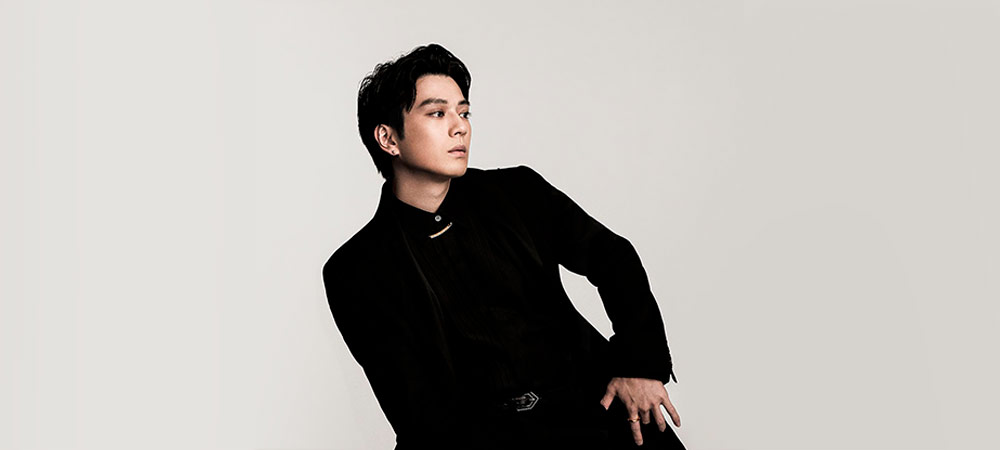 Arata Mackenyu Biography
Mackenyu Maeda (前田 真剣佑), also known artistically as Arata Mackenyu or simply Mackenyu (November 16, 1996), is an actor from Los Angeles, California, United States. He is renowned for his outstanding portrayal of Roronoa Zoro in the live-action adaptation of "One Piece".
Early years
Mackenyu Maeda, better known as Arata Mackenyu or simply Mackenyu, is an actor of Japanese descent who grew up in Los Angeles, United States. He is the son of the renowned martial artist and actor, Sonny Chiba, and Tamami Chiba. In addition, he has an older half-sister named Juri Manase and a younger brother named Gordon Maeda.
Mackenyu comes from a prominent family with a deep-rooted tradition in the world of acting. This passion for performing has been passed down from generation to generation, from his own father to his uncle Jiro Chiba, and even to his two siblings. Despite being born in the United States, Mackenyu holds Japanese nationality, a choice that involves renouncing his second nationality due to legal restrictions and cultural considerations in Japan. This commitment to his cultural heritage and his desire to reside in Japan led him to make this decision.
At Beverly Hills High School, where he successfully completed his studies and graduated.
Beginnings
In his adolescence, Mackenyu discovered his passion for acting after being inspired by Haruma Miura, with whom he would later share the lead role in "Brave: Gunjō Senki", sadly, shortly before the actor's tragic passing. Prior to this, he had been involved in projects alongside his father and other renowned performers, such as "Oyaji" and "Buzz (So-On: The Five Oyaji)".
In the year 2014, Mackenyu achieved his first leading role in a film called "Take a Chance". Additionally, he dazzled in a poignant short film portraying the life of a Japanese family affected by the aftermath of World War II, titled "Tadaima". This short film received the prestigious award for Best Narrative Short at the Asian American Film Festival in Philadelphia.
Career
His fame began to take off in 2015 when he secured the role of Eiji Tomari in "Kamen Rider Drive: Surprise Future". Just a year later, he joined the cast of the movie "Chihayafuru: Kami no Ku" ("Chihayafuru Part 1"), an adaptation of the manga "Chihayafuru", in which he portrayed Arata Wataya, a passionate karuta competitor. Subsequently, he was once again called upon to embody this iconic character in "Chihayafuru: Shimo no Ku" ("Chihayafuru Part 2").
In early 2016, Mackenyu took a significant step in his career by making his debut in the world of theater, participating in the Japanese musical "Boys Over Flowers" ("Hana Yori Dango: The Musical").
Mackenyu has experienced continuous growth in his acting career. Starting with his portrayal of Kazuya "Toji" Tojigamori in "Peach Girl", he continued to excel in the world of entertainment. In 2018, he starred in the series "Todome no Kiss" ("Kiss that Kills") as Takauji Namiki. Shortly thereafter, he reprised his iconic role as Arata Wataya in the movie "Chihayafuru: Musubi" ("Chihayafuru Part 3").
During the same period, he showcased his versatility by joining the supporting cast of "Pacific Rim: Uprising" as Ryoichi, a cadet and pilot of the jaeger Saber Athena.
Mackenyu had a successful year on the big screen in 2020. In January, he was part of the main cast in the film "Kaiji: The Final Game" as Minato Hirose. By the end of January, he took on the role of Aki Miyata in "Our 30 Minute Sessions".
A year later, in a new production, Mackenyu took on the lead role in the film "Brave: Gunjō Senki", where he portrayed Aoi Nishino, a student and member of the school archery club.
In 2021, Mackenyu made the decision to part ways with Top Coat and temporarily suspended all his activities in Japan, aiming to expand his career internationally. One of his early prominent roles in this new chapter of his acting career was that of Pegasus Seiya in the live-action adaptation of "Knights of the Zodiac", which hit the screen in May 2023. Furthermore, in 2022, we saw him in the role of Scar in "Fullmetal Alchemist: Revenge of Scar".
Furthermore, on August 31, 2023, the American audience marked the thrilling premiere of the live-action adaptation based on the popular manga and anime "One Piece". In this standout production, Arata Mackenyu took on a starring role, portraying Roronoa Zoro, a swordsman. He shared the set with Iñaki Godoy, Emily Rudd, Taz Skylar, Peter Gadiot, Morgan Davies, Jeff Ward, Jacob Gibson, among others.
Personal life
Since 2014, Mackenyu has made Tokyo, Japan, his home. In this city that has stolen his heart, he sealed his love by marrying Natsumi Okamoto. Currently, the couple is expecting their first child together.
Mackenyu is also a father to a child born when he was young. Speculation has arisen that the conception of his daughter may be related to a traumatic incident he experienced at the age of fourteen, involving a family friend. To date, Arata Mackenyu has chosen not to publicly address this matter, which has been handled with discretion and discussed very little.
Controversies and Accusations Involving Mackenyu
The Japanese actor is embroiled in multiple controversies in his home country, where several individuals, including a journalist, have publicly leveled accusations of rape and attempted murder against him. Regarding allegations of sexual abuse, three women have shared their experiences anonymously, detailing that Mackenyu would intoxicate them, stalk them, and at times, confine them, sometimes in the company of others. Additionally, there have been suggestions of more individuals making allegations, though these have not been publicly disclosed. As of now, the actor has not issued any comments on the matter.
Facts about Arata Mackenyu
He is a fan of anime, with one of his favorites being "Hunter x Hunter".
He changed his artistic name after portraying Arata Wataya.
He is fluent in English.
He resides in Tokyo.
Over the years, he has been part of live-action adaptations of famous anime series like Fullmetal Alchemist, Saint Seiya, Peach Girl, Tokyo Ghoul, Chihayafuru, and Rurouni Kenshin.
He had to pierce his ears for his role as Roronoa Mackenyu.
He learned to play the piano at the age of eleven.
Sadly, his father Sonny Chiba passed away due to complications from Covid-19.
He practices martial arts.
His father portrayed Hattori in Quentin Tarantino's film "Kill Bill Vol. 2".
He was a member of a musical band during his school years.
Filmography
Arata Mackenyu's Acting Roles:
Film
"Oyaji" (2007).
"Buzz (So-On: The Five Oyaji)" (2014).
"Tadaima" (2015).
"Kamen Rider Drive: Surprise Future" (2015).
"Take a Chance" (2015).
"Chihayafuru Parte 1" (2016).
"Chihayafuru Parte 2" (2016).
"Night's Tightrope" (2016).
"Bittersweet" (2016).
"Let's Go, Jets!" (2017).
"JoJo's Bizarre Adventure: Diamond Is Unbreakable Chapter I" (2017).
"Peach Girl" (2017).
"Pacific Rim: Uprising" (2018).
"Chihayafuru Parte 3" (2018).
"Over Drive" (2018).
"Impossibility Defense" (2018).
"Code Blue: The Movie" (2018).
"12 Suicidal Teens" (2019).
"Tokyo Ghoul S" (2019).
"NiNoKuni" (2019).
"Kaiji: Final Game" (2020).
"Our 30-Minute Sessions" (2020).
"Tonkatsu DJ Agetarō" (2020).
"Brave: Gunjō Senki" (2021).
"The Master Plan" (2021).
"Rurouni Kenshin: The Final" (2021).
"Fullmetal Alchemist: The Revenge of Scar" (2022).
"Fullmetal Alchemist: The Final Alchemy" (2022).
"Knights of the Zodiac" (2023).
TV
"Yume wo Ataeru" (2015).
"Sakurasaku" (2016).
"Tomorrow, I'll Surely Love You Again" (2016).
"Brass Dreams" (2016).
"Fugitive Boys" (2017).
"Kiss that Kills" (2018).
"Two Homelands" (2019).
"Our Dearest Sakura" (2019).
"Remote de Korosareru" (2020).
"The End of the Tiny World: Half A Year Later" (2021).
"Ichikei's Crow: The Criminal Court Judges" (2021).
"One Piece" (2023).