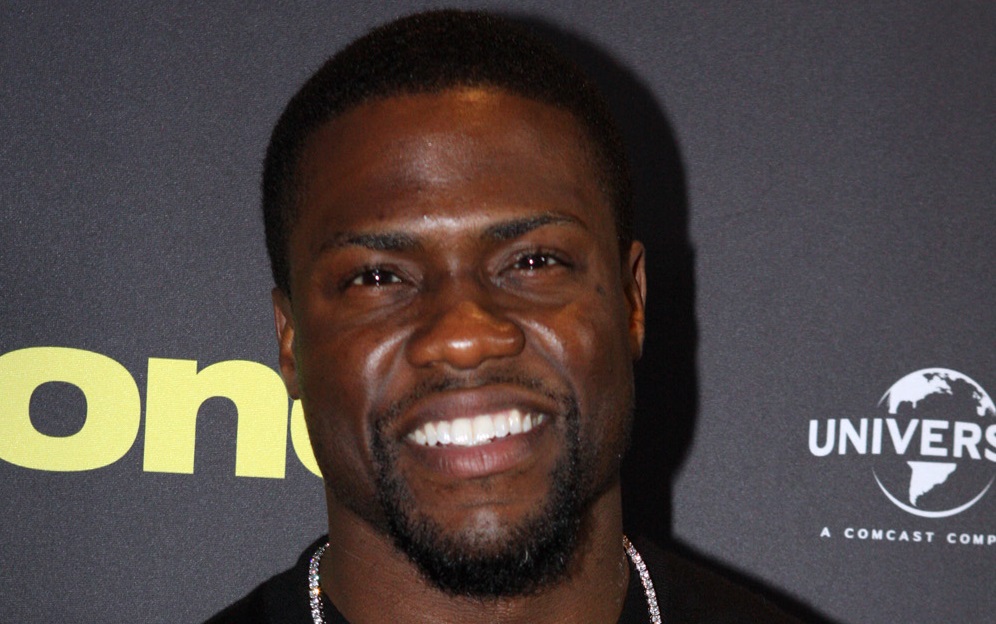 Kevin Hart biography
Kevin Darnell Hart, better known as Kevin Hart (July 6, 1979) was born in North Philadelphia, Pennsylvania, United States. He studied at George Washington High School, then attended Temple University for two years, without completing his studies. He started working as a shoe salesman, although this job did not please him. As a result of this he ventured into the world of comedy, little by little he was getting contacts until he found a job as a full-time comedian. Over time, his expertise increased. He won a small role in the television series produced by Judd Apatow, called Undeclared. The following year, he made his debut in the cinema, in a film related to urban crime in the best style of comedy called Paper Soldiers.
Hart married Torri Hart, a girl he met in the world of the comedy, in 2003. Two years later, his first daughter, Heaven Leigh Hart, was born. Kevin is a loving and quite overprotective father. On February 18, 2008, his second son, Hendrix Hart, was born. In 2010, unfortunately, the love relationship between Kevin and Torri came to an end, Torri stated that the reasons for the break were the possible deception with which today is his wife. Kevin Hart legally separated from his wife and concluded their relationship on good terms, despite having thrown negative comments to each other.
In 2013, Kevin Hart was arrested for drunk driving and being involved in a traffic accident that did not have much impact. His Mercedes Benz collided with a tanker on the highway in southern California. He was charged with misdemeanor DUI. On August 5, 2013, Hart was sentenced to three years of probation.
The life of Kevin Hart, especially, in his childhood had many voids his father's problem with drugs caused him great emotional problems, fortunately, his father, Robert, has recovered from his addiction and the relationship between them has begun to narrow. With respect to his mother, Nancy, Hart created comedy routines inspired by her, exposes her as a loving person, but at the same time intimidating. She battled cancer, but her fight ended in 2006.
His career as a comedian and comedy actor has been successful, in 2008, he was in the video of Three 6 Mafia and subsequently, Hart appeared in a series of eBay commercials. Also in 2009, he played a sorcerer, in a television series, Kröd Mändoon and the Flaming Sword of Fire. His acting ability and recognition allowed him to be in films, such as The 40-Year-Old Virgin, Soul Plane, Paper Soldier, Scary Movie 3, Along Came Polly, Scary Movie 4, Death at a Funeral, Little Fockers, Not Easily Broken, and One Day in Jersey. In 2005, he was nominated for the Platinum Mic Visores Award. He dedicated himself to live comedy performances for Comedy Central. In 2010, Hart appeared in the Air Jordan commercials with Dwyane Wade. Hart has built his fame on the basis of comedy, many characters from the world of fame admire him, one of them is colleague Mike Benner.
Kevin Hart has played the celebrity game several times in the NBA All-Star Weekend. Then Hart was chosen Celebrity All-Star Game in the NBA. Although his stay in the game of 2012 did not last long, thanks to a verbal and physical confrontation he had with the match referee. In that game, Hart scored eight points and six assists. For his love and astuteness for basketball, he was the coach of an American team.
Hart hosted the MTV Video Music Awards in 2012, a ceremony held at the Staples Center in Los Angeles, California. His great friend Judd Apatow, a director who drove his career on the small screen, was the one who recommended him as host in this important and multitudinous event.
Hart is developing several film projects. The first of them is the comedy Let Go, starring alongside David Denman and Gillian Jacobs; he was also with Jason Segel, Emily Blunt and Chris Pratt in the romantic comedy The Five-Year Engagement; finally, the actor interpellated the South African Olympic champion, Precious McKenzie, in the biographical drama called The Impossible Dream, whose cast was made up of Nick Nolte, Kim Basinger, and John Rhys-Davies.
This great comedian and actor for his talent and care has managed to be among the ten most famous celebrities in recent years, according to Forbes. Precisely has won the amount of 87.5 million dollars, ranking sixth in the list. The comedian shows off his private jet, where he travels with his family, loves to collect large cars and gold watches is also a dog lover. He is currently married to Eniko Parrish, model, and acting student. And his next movie is the action and fantasy film Jumanji.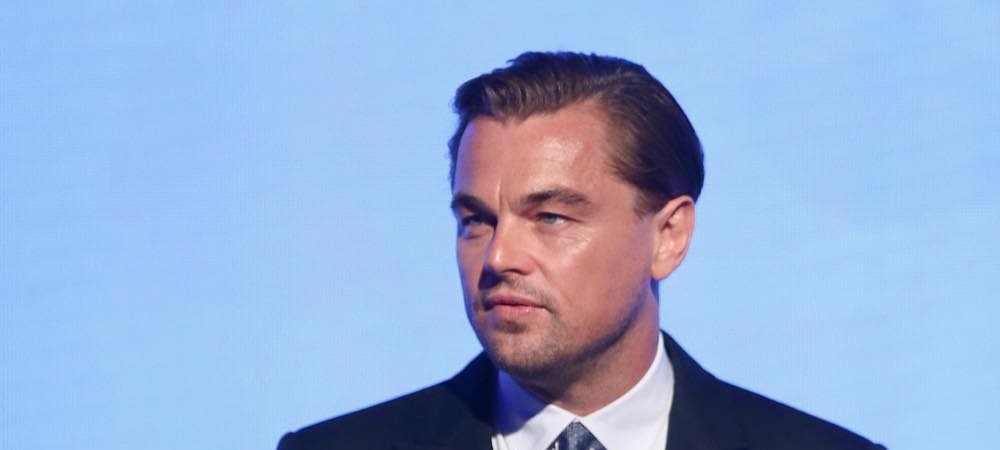 Biography of Leonardo DiCaprio
Leonardo Wilhelm DiCaprio is a renowned actor and film producer who has won numerous awards within the film industry. He was born on November 11, 1974, in Hollywood, Los Angeles, California, United States.
DiCaprio is an only child of Irmelin Indenbirken, a secretary born in Germany, and George DiCaprio, an underground comic artist and producer/distributor of comics. On his father's side, he has half-Italian (from Naples) and half-German (from Bavaria) ancestry. On the other hand, on his mother's side, his grandfather Wilhelm Indenbirken was German and his grandmother Helene Indenbirken was a German citizen born in Russia under the name Yelena Smirnova.
He was named Leonardo because, while his pregnant mother was looking closely at a painting by the great artist Leonardo da Vinci in a museum, DiCaprio gave a strong kick inside her belly. His parents divorced when he was only one year old, and they shared custody of Leonardo until 1997.
Studies, beginnings in acting.
As for his education, he did not attend university and only took basic courses at John Marshall High School in Los Angeles. His career in the world of image and acting began when he followed his older stepbrother, Adam Farrar, in television advertising, starring in a commercial for the Matchbox car brand at the age of fourteen and subsequently participating in educational films. At the age of five, he was also part of the children's television series "Romper Room", but had to leave it as it was detrimental to him.
"1990 – 1991: Debut in television and cinema"
In 1990, he made his true television debut when he was cast to be a part of the "Parenthood" ensemble, a series based on the film of the same name. He then landed minor roles in several series, including "The New Lassie" and "Roseanne," as well as a brief part in "Santa Barbara." His work in "Parenthood" and "Santa Barbara" earned him a nomination for the Young Artist Award for Best Young Actor. His big screen debut came in 1991 with the science fiction and horror movie "Critters." Later on, he became a recurring member of the cast of the ABC sitcom "Growing Pains," playing Luke Brower. However, DiCaprio didn't achieve success in the film industry until 1992, when he was selected by Robert De Niro from among 400 young actors for the lead role in "This Boy's Life," which also starred Ellen Barkin and De Niro himself.
1993 – 1996
Later, in 1993, DiCaprio played the mentally disabled younger brother of Johnny Depp in "What's Eating Gilbert Grape." The film's director, Lasse Hallström, admitted that he initially sought a less attractive actor, but he decided on DiCaprio because he had become "the most observant actor" among all who auditioned. The film was a great financial and critical success, resulting in Leonardo being highly praised for his performance, which led to him being awarded the National Board of Review for Best Supporting Actor and nominated for an Academy Award and a Golden Globe. Subsequently, he had roles in films such as "The Quick and the Dead" (1995) and was one of the leads in "Romeo + Juliet" (1996).
But his big break came with director James Cameron, who offered him the lead male role in Titanic (1997), a movie that not only won a considerable number of Academy Awards but also became a social phenomenon. Afterwards, DiCaprio gained greater acceptance in the cinematic world, so he was part of numerous films such as:
The Man in the Iron Mask (1998)
The Beach (2000)
Catch Me If You Can (2002)
The Aviator (2004)
The Assassination of Richard Nixon (2004)
Blood Diamond (2006)
Gardener of Eden (2007)
Body of Lies (2008)
Orphan (2009, as producer)
Shutter Island (2010)
Inception (2010)
Django Unchained (2012)
The Great Gatsby (2013)
Runner Runner (2013)
The Wolf of Wall Street (2013)
The Revenant (2015)
The Audition (2015).
Curiosities
Interestingly, he was nominated for an Oscar five times: Best Supporting Actor for What's Eating Gilbert Grape, Best Actor for The Aviator, Blood Diamond and The Wolf of Wall Street. This generated a lot of jokes and talk of a supposed "curse" in Hollywood. But in 2015, he finally won the award thanks to his great performance in "The Revenant".
It should also be noted that DiCaprio is a committed environmentalist who has received praise from environmental groups for choosing to fly on commercial flights instead of private planes like most celebrities, and for driving an electric hybrid vehicle and having solar panels in his home.