Jules VerneBiography
Jules Gabriel Verne, known as Jules Verne, was born on February 8, 1828, in the town of Nantes, France. He is recognized as one of the most prolific and popular writers of universal literature. According to the Index Translationum, he is the second author with the highest number of translations in the world (4,185), surpassed only by Agatha Christie.
His work has resulted in 95 films based on 33 of his works. Some of the most recognized adaptations are: Journey to the Moon of 1902 (directed by Georges Méliès), The Mysterious Island of 1951 (directed by Spencer Gordon Benet), Miguel Strogoffde 1956 (directed by Carmine Gallone), Around the World in 80 days of 1956 (directed by Michael Anderson), The Mysterious Island of 1961 (directed by Cy Endfield), Five Weeks in a Balloon of 1962 (directed by Irwin Allen), 20,000 leagues under the sea of 1997 (directed by Rod Hardy), Around the World in 80 Days of 2004 (directed by Frank Coraci) and The Mysterious Island of 2012 (directed by Brad Peyton).
He is the creator of endless fantastic worlds born of the combination of his unlimited imagination with his deep interest in science and technology. Thanks to the latter, he predicted the appearance of various technological devices such as submarines (20,000 leagues under the sea, the mysterious island), helicopters (Robur the Conqueror), spacecraft (From Earth to the Moon, Around the Moon), the great ocean liners (A floating city), the weapons of mass destruction (Before the flag, the five hundred million of the Begún), Internet (Paris in the XX century) and the elevator (The mysterious island). He also anticipated several historical events, for example, the conquest of the poles, the trip to the moon, and totalitarian governments.
Jules was born from the marriage of Pierre Verne and Sophie Allotte de la Fuÿe. He was the eldest brother of the five children the couple had. In 1839, he entered the Saint-Stanislas school and in it, he developed his skills for geography, Greek, Latin, and singing. Some biographers say that his interest in literature was born from the stories his teacher told him about the adventures of her husband, who was a sailor.
In 1847, he began to study law in Paris and wrote the play: Alejandro VI. In 1848, he would meet Alejandro Dumas (father) with the help of his uncle Châteaubourg, who introduced him to literary circles. He finished his career as a lawyer in 1849 but decided not to dedicate himself to her, which caused his father to decide to withdraw his financial aid. The deprivations to which he had to submit, especially in the diet, ended up taking a toll on his health: he suffered digestive, nervous and facial paralysis.
Jules Verne met P. J. Hetzel, who became his editor. Hetzel, at first worked as a publisher of pious books but ended up becoming editor of such important characters as Victor Hugo and Jules Michelet.
In 1850, Verne wrote Las pajas rotas. The following year he published Martín Paz and Un drama en México. With the help of Dumas, he acquired a position as secretary at the National Theater in Paris and bought a piano.
On January 10, 1857, he married Honorine Deviane Verne and asked his father for 50,000 francs to invest in the stock market. But he quickly discovered that he was not made for married life, so he ended up abandoning his wife after four years of marriage.
His first novel, Paris in the twentieth century, was rejected by his editor for being too pessimistic, as it presaged a world obsessed with money and faxes where the protagonist cannot achieve happiness despite being surrounded by glass skyscrapers, trains, high-speed gas cars and a global communications network. The work was published in 1994 after his great-grandson found it in a safe box.
In 1863, he published Five Weeks in a Balloon, the first trip in a series of forty-six Extraordinary Trips, which included titles such as Journey to the Center of the Earth (1864), From Earth to the Moon (1865), The Children of the Earth and Captain Grant (1867).
Since 1869 some of his stories began to be translated and published in Spain, some even before appearing in France, due to the friendship of Hetzel with Vicente Guimerá.
He bought a small yacht with which he would sail the Mediterranean in 1879, and later travel to Ireland, Scotland and Norway in 1880, and England, the North Sea and the Baltic in 1881.
On March 9, 1886, his nephew Gaston shot him with a revolver and wounded him in the left leg. His nephew ended his days in a madhouse. In 1888, Verne was elected councilor of Amiens and remained in office for fifteen years.
He died on March 24, 1905, due to diabetes he had been fighting for years.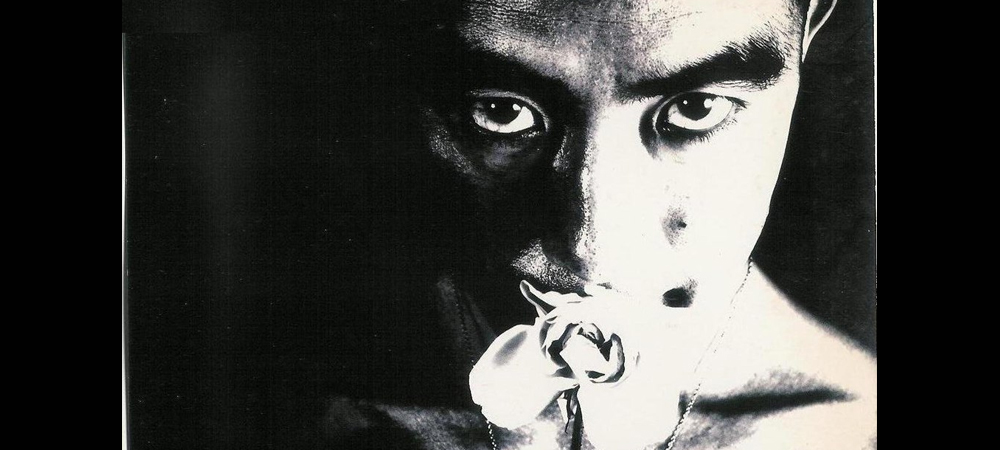 Yukio Mishima Biography
Yukio Mishima (January 14, 1925 – November 25, 1970) was a novelist, essayist, poet, and critic. He was born in Tokyo, Japan. His birth name was Kimitake Hiraoka. His father Shizue served as Secretary of Fisheries for the Ministry of Agriculture and his mother Azusa Hiraoka was completely devoted to the household. Despite this, Yukio was in the care of his grandmother, Natsu. During this time, the little boy had no contact with his parents. Natsu had mental problems and on many occasions, she was violent and had a madness crisis, this was later portrayed in Yukio's works.
Beginnings
He learned a taste for letters and languages from his grandmother. When he was 12 years old, Mishima began to write his first stories, besides, he had already read a large number of books by authors such as Oscar Wilde and Rilke, as well as numerous Japanese classics. He attended a fairly prestigious school called the Peers School, attended by the Japanese aristocracy, and eventually extremely wealthy commoners. But, then he realized that it was the worst decision he made. He spent six miserable years in this place.
He never built friendships and was sometimes attacked by his peers. The only redeemable of that time was his participation in the editorial board in the literary society of the school, thanks to this he was able to achieve a great aptitude for literature. His performance was so good that he was commissioned to write a story for the prestigious literary magazine, Bungei-Bunka. He presented a work called Hanazakari no Mori (The forest in all its splendor). Later, the story was published in 1944, due to the war it had to be published in a small print run due to a shortage of paper.
In his youth, he suffered from tuberculosis, for this reason, he avoided doing military service and participating in the war. But for Mishima, it was taken as something negative and shameful. One of Mishima's dreams before he became a writer was to be a kamikaze pilot. It was glorious for him to die heroically for his homeland. Frustrated, he decided to spend a lot of time writing until his father disagreed and forbade him. Mishima had to do it at night, supported and protected by his mother Shizue, who always read his stories. Then his father ordered him that he should study law and not literature.
Trajectory
Graduated from the University of Tokyo in 1947, Mishima never stopped writing during his university career. He got a job as a civil servant in the Japanese Ministry of Finance. But this work was so exhausting that he decided to leave it with the support of his father a year later.At that time he was able to dedicate all his time to writing. Mishima began to write all kinds of works: novels, plays, short stories, also poems, articles, and essays. Usually, his work was devoted to dark and stark themes, although contrasted with the delicacy and restraint of his style. His works led him to have worldwide recognition and to be the best-known Japanese writer abroad.
Mishima's works
The way he expresses desire and rejection, beauty, and violence, is of great attraction to the public. Mishima received the influence of Nihon Romanha, a writer belonging to Japanese romanticism, who emphasized the unity of Japan and its cultural values. This was a vehicle to reinforce nationalist ideology and more in times of war. However, Mishima was also interested and was a great admirer of modern Western literature. His first extensive work The Forest in Flower, was published in 1941. This work, like The Cigarette (1946), and Thieves (1948) were written during World War II and show the total departure from the tragic reality of war and of defeat.
In 1949 he published a work that quickly gained popularity: Confessions of a mask, a work that marked the definitive consecration of him in the literary world. Although some critics showed bewilderment and reservations about the particularity of the subject (because the protagonist confessed his homosexuality) certainly this represented a novelty in Japanese literature. Mishima was drawn to the aesthetic values ​​of Western classicism. The Golden Pavilion (1956) was his most successful work in the 1950s.
In 1958, he traveled to the United States and upon his return, Mishima married the daughter of a well-known painter. A year later, Kyoko's House was published, it did not receive the favors of the critics. He always tried to reflect his taste for the values ​​of the authentic Japanese based on the values ​​of the samurai. In this sense, fascinated by the ideology of warriors, he wrote The Way of the Samurai and In Defense of Culture (1968). Mishima presented himself as a defender of the restoration of the values ​​of the prewar and militaristic culture. The author was a man concerned about corporality and the state of the body, for this reason, he was a lover of the Martial Arts.
From 1955 Mishima began an intense program of physical activity and also resorted to military training at the Sietai base, together with a group of university students. His enormous literary production, among which, along with those already mentioned, stand out: The prohibited color (1951), The death of mid-summer (1953), The voice of the wave (1954), The taste of glory (1963) and Thirst for love (1964).
After the Banquet (1960), one of his most successful novels, he wrote Patriotism (1961) and Death in the afternoon, and other stories (1971), a compilation of short stories representative of a time when he was dying in the name of noble ideals.
Among his theatrical production of these years, it is worth mentioning Madame de Sade (1965) and My friend Hitler (1968). His most popular work is: The sea of ​​fertility, composed of the novels Snow of spring (1966), Runaway horses (1968), The temple of the dawn (1970)and The corruption of an angel, completed the latter days before his death. In this work, a critique of Japanese society is made for the loss of traditional values. Yukio Mishima was concerned about the strong westernization of his country and analyzed its transformation from a pessimistic and critical perspective.
This terrible vision of Mishima led him to embrace suicide as the only way out of him, ending his life on November 25, 1970.