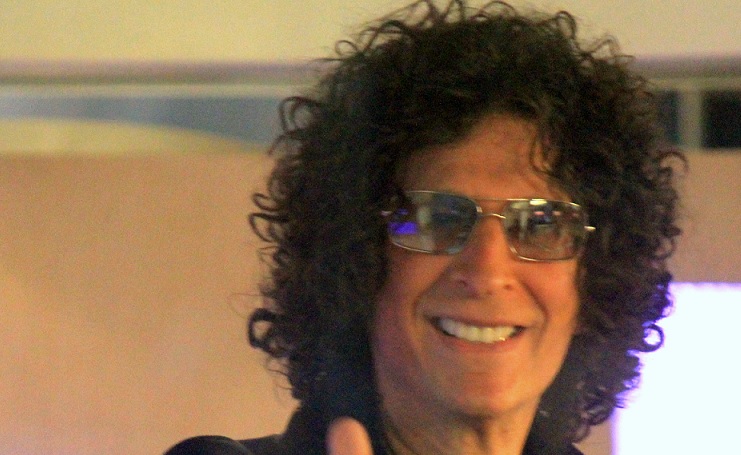 Howard Stern biography
Howard Stern (January 12, 1954) actor, comedian, and writer. He was born in Jackson Heights, New York, United States. His full name is Howard Allan Stern. His parents were Ray and Ben, from Europe. He grew up on Long Island because his family decided to start a new life there when he was a baby. His father established a recording studio and built alliances with different stations. Howard greatly admired his father's work and showed great interest in the radio and his world. Thanks to his father, he was able to know the dubbing of voices of some cartoons of which Howard was a legitimate fan, he was an unquestionable follower of Larry Storch, famous actor of comic television, famous for performing voiceovers for cartoon shows.
He studied up to sixth grade at the Washington-Rose school, due to the new move of his family in 1969, they moved to Rockville, where Howard was able to finish his basic education. When he finished, he put his longings in search of a job related to the radio. In 1973, he acquired his first contract as an announcer, in the WTBU, his main job was to read the news and organize interviews. More and more motivated by this means, he began to study in the School of Communication, obtaining his diploma in 1975. Later, he deepened his studies at the University of Boston, obtaining the title as communicator.
With his title, he started contacting and sending his professional profile to different local stations. In effect, the WRNW radio station hired him a second time to take turns at Christmas time. As a recent graduate, he started earning the sum of $ 96, then moving to $ 250. When he got a greater job and economic stability he proposed marriage to his girlfriend Allison Burns, the fruit of the marriage were born three daughters, Emily, Bet Debra and Jennifer Ashley.
From the beginning of 1980 to 1984 he was on the WCCC radio station in Hartford. And in the rock band WWWW. In that station he remained until they changed the format of rock to country, thing that distressed to Howard Stern, resigning to the radial chain. Quickly and without difficulty, he was hired by the WNBC network, worked with Robin Quivers. In a very short time, the program reached an amazing rating level, which led to the renewal of the $ 1 million contract for 5 years. We can say that this moment of his life was glorious because he was already known as the best DJ of the moment. His famous program came to an end because of the controversy that was formed about obscene comments issued by Stern. As a result, the Federal Communications Commission fined him.
Thanks to his fame among the Americans, Howard Stern created his own radio show, called The Howard Stern Show. This show manages to attract millions of listeners and maintain its audience for seven years. During these seven years, he had to face fines and demands for his indecent and libertine content. Simultaneously, he was contacted with the offer to write a book that would title Private Lives, went on to sell 225,000 copies. In his role as a writer, he produced a best-seller in 1996 called Miss America, was sold worldwide in extraordinary quantities.
In 1994, Howard Stern, using his fame in his favor, tried to enter the field of politics, appearing as a candidate for governor of New York. He used his program to spread his candidacy and his proposals such as: to reinstate the death penalty and stagger the toll to boost the flow of automobiles. Stern won the first round of the elections. But, his candidacy was withdrawn because he refused to accept the study of his personal financial information.
Before starting the 21st century, he broke his marriage relationship with Alison. Years later he became engaged to his girlfriend, model Beth Ostrosky. They celebrated their wedding a year later at the restaurant Le Cirque. One of his tastes as a couple is to find homes for unprotected cats in New York.
In the year 2006, Howard Stern would be involved in a legal problem. CBS Radio files a lawsuit against Stern, its agent, and Sirius for illicit enrichment. Months after long lawsuits, the Sirius chain would have to pay 2 million dollars to the CBS.
Stern built his fame little by little, his radio show broadcast for many years on FM stations and some of AM nationally in the United States catapulted him as a famous man, who used his program to be the same: irreverent, ruthless, risqué, controversial and explosive. In addition to his radio career, he also ventured into the press, television, music, and film, with different feature films. In 2006, Howard Stern was chosen by Time magazine as one of the 100 most influential people in our world and was ranked seventh among the 100 most important celebrities. In spite of his fame in his country, in other places around the world, he is not very popular.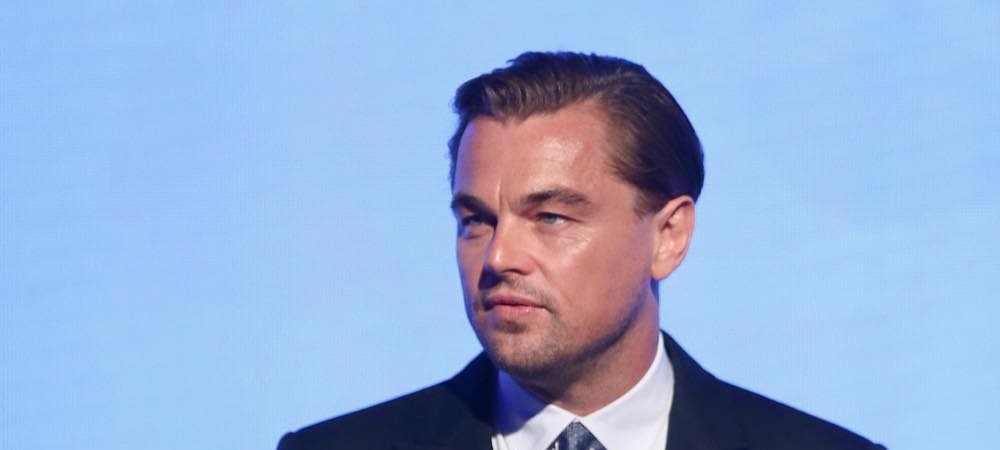 Biography of Leonardo DiCaprio
Leonardo Wilhelm DiCaprio is a renowned actor and film producer who has won numerous awards within the film industry. He was born on November 11, 1974, in Hollywood, Los Angeles, California, United States.
DiCaprio is an only child of Irmelin Indenbirken, a secretary born in Germany, and George DiCaprio, an underground comic artist and producer/distributor of comics. On his father's side, he has half-Italian (from Naples) and half-German (from Bavaria) ancestry. On the other hand, on his mother's side, his grandfather Wilhelm Indenbirken was German and his grandmother Helene Indenbirken was a German citizen born in Russia under the name Yelena Smirnova.
He was named Leonardo because, while his pregnant mother was looking closely at a painting by the great artist Leonardo da Vinci in a museum, DiCaprio gave a strong kick inside her belly. His parents divorced when he was only one year old, and they shared custody of Leonardo until 1997.
Studies, beginnings in acting.
As for his education, he did not attend university and only took basic courses at John Marshall High School in Los Angeles. His career in the world of image and acting began when he followed his older stepbrother, Adam Farrar, in television advertising, starring in a commercial for the Matchbox car brand at the age of fourteen and subsequently participating in educational films. At the age of five, he was also part of the children's television series "Romper Room", but had to leave it as it was detrimental to him.
"1990 – 1991: Debut in television and cinema"
In 1990, he made his true television debut when he was cast to be a part of the "Parenthood" ensemble, a series based on the film of the same name. He then landed minor roles in several series, including "The New Lassie" and "Roseanne," as well as a brief part in "Santa Barbara." His work in "Parenthood" and "Santa Barbara" earned him a nomination for the Young Artist Award for Best Young Actor. His big screen debut came in 1991 with the science fiction and horror movie "Critters." Later on, he became a recurring member of the cast of the ABC sitcom "Growing Pains," playing Luke Brower. However, DiCaprio didn't achieve success in the film industry until 1992, when he was selected by Robert De Niro from among 400 young actors for the lead role in "This Boy's Life," which also starred Ellen Barkin and De Niro himself.
1993 – 1996
Later, in 1993, DiCaprio played the mentally disabled younger brother of Johnny Depp in "What's Eating Gilbert Grape." The film's director, Lasse Hallström, admitted that he initially sought a less attractive actor, but he decided on DiCaprio because he had become "the most observant actor" among all who auditioned. The film was a great financial and critical success, resulting in Leonardo being highly praised for his performance, which led to him being awarded the National Board of Review for Best Supporting Actor and nominated for an Academy Award and a Golden Globe. Subsequently, he had roles in films such as "The Quick and the Dead" (1995) and was one of the leads in "Romeo + Juliet" (1996).
But his big break came with director James Cameron, who offered him the lead male role in Titanic (1997), a movie that not only won a considerable number of Academy Awards but also became a social phenomenon. Afterwards, DiCaprio gained greater acceptance in the cinematic world, so he was part of numerous films such as:
The Man in the Iron Mask (1998)
The Beach (2000)
Catch Me If You Can (2002)
The Aviator (2004)
The Assassination of Richard Nixon (2004)
Blood Diamond (2006)
Gardener of Eden (2007)
Body of Lies (2008)
Orphan (2009, as producer)
Shutter Island (2010)
Inception (2010)
Django Unchained (2012)
The Great Gatsby (2013)
Runner Runner (2013)
The Wolf of Wall Street (2013)
The Revenant (2015)
The Audition (2015).
Curiosities
Interestingly, he was nominated for an Oscar five times: Best Supporting Actor for What's Eating Gilbert Grape, Best Actor for The Aviator, Blood Diamond and The Wolf of Wall Street. This generated a lot of jokes and talk of a supposed "curse" in Hollywood. But in 2015, he finally won the award thanks to his great performance in "The Revenant".
It should also be noted that DiCaprio is a committed environmentalist who has received praise from environmental groups for choosing to fly on commercial flights instead of private planes like most celebrities, and for driving an electric hybrid vehicle and having solar panels in his home.