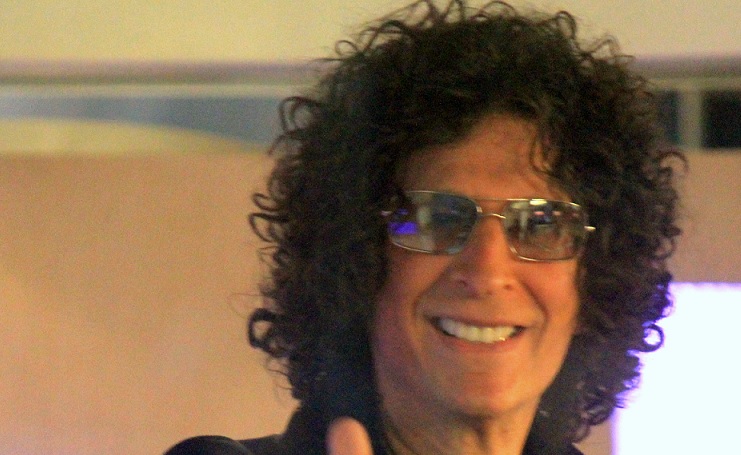 Howard Stern biography
Howard Stern (January 12, 1954) actor, comedian, and writer. He was born in Jackson Heights, New York, United States. His full name is Howard Allan Stern. His parents were Ray and Ben, from Europe. He grew up on Long Island because his family decided to start a new life there when he was a baby. His father established a recording studio and built alliances with different stations. Howard greatly admired his father's work and showed great interest in the radio and his world. Thanks to his father, he was able to know the dubbing of voices of some cartoons of which Howard was a legitimate fan, he was an unquestionable follower of Larry Storch, famous actor of comic television, famous for performing voiceovers for cartoon shows.
He studied up to sixth grade at the Washington-Rose school, due to the new move of his family in 1969, they moved to Rockville, where Howard was able to finish his basic education. When he finished, he put his longings in search of a job related to the radio. In 1973, he acquired his first contract as an announcer, in the WTBU, his main job was to read the news and organize interviews. More and more motivated by this means, he began to study in the School of Communication, obtaining his diploma in 1975. Later, he deepened his studies at the University of Boston, obtaining the title as communicator.
With his title, he started contacting and sending his professional profile to different local stations. In effect, the WRNW radio station hired him a second time to take turns at Christmas time. As a recent graduate, he started earning the sum of $ 96, then moving to $ 250. When he got a greater job and economic stability he proposed marriage to his girlfriend Allison Burns, the fruit of the marriage were born three daughters, Emily, Bet Debra and Jennifer Ashley.
From the beginning of 1980 to 1984 he was on the WCCC radio station in Hartford. And in the rock band WWWW. In that station he remained until they changed the format of rock to country, thing that distressed to Howard Stern, resigning to the radial chain. Quickly and without difficulty, he was hired by the WNBC network, worked with Robin Quivers. In a very short time, the program reached an amazing rating level, which led to the renewal of the $ 1 million contract for 5 years. We can say that this moment of his life was glorious because he was already known as the best DJ of the moment. His famous program came to an end because of the controversy that was formed about obscene comments issued by Stern. As a result, the Federal Communications Commission fined him.
Thanks to his fame among the Americans, Howard Stern created his own radio show, called The Howard Stern Show. This show manages to attract millions of listeners and maintain its audience for seven years. During these seven years, he had to face fines and demands for his indecent and libertine content. Simultaneously, he was contacted with the offer to write a book that would title Private Lives, went on to sell 225,000 copies. In his role as a writer, he produced a best-seller in 1996 called Miss America, was sold worldwide in extraordinary quantities.
In 1994, Howard Stern, using his fame in his favor, tried to enter the field of politics, appearing as a candidate for governor of New York. He used his program to spread his candidacy and his proposals such as: to reinstate the death penalty and stagger the toll to boost the flow of automobiles. Stern won the first round of the elections. But, his candidacy was withdrawn because he refused to accept the study of his personal financial information.
Before starting the 21st century, he broke his marriage relationship with Alison. Years later he became engaged to his girlfriend, model Beth Ostrosky. They celebrated their wedding a year later at the restaurant Le Cirque. One of his tastes as a couple is to find homes for unprotected cats in New York.
In the year 2006, Howard Stern would be involved in a legal problem. CBS Radio files a lawsuit against Stern, its agent, and Sirius for illicit enrichment. Months after long lawsuits, the Sirius chain would have to pay 2 million dollars to the CBS.
Stern built his fame little by little, his radio show broadcast for many years on FM stations and some of AM nationally in the United States catapulted him as a famous man, who used his program to be the same: irreverent, ruthless, risqué, controversial and explosive. In addition to his radio career, he also ventured into the press, television, music, and film, with different feature films. In 2006, Howard Stern was chosen by Time magazine as one of the 100 most influential people in our world and was ranked seventh among the 100 most important celebrities. In spite of his fame in his country, in other places around the world, he is not very popular.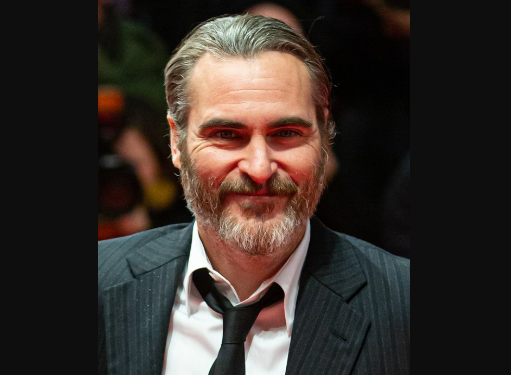 Joaquin Phoenix Biography
Joaquin Rafael Phoenix (October 28, 1974) He was born in San Juan, Puerto Rico. American actor, recognized for his performance in the films Gladiator (2000), Walk the Line (2005), Her (2013), María Magdalena (2018) and Joker (2019). Phoenix made his first appearance as a child actor in the film Space Camp (1986), by director Harry Winer and a year later he got his first starring character in the drama Russkies (1987). After leaving the big screen due to the death of his brother, he returned playing the young rebel Jimmy Emmett into Die For (1995). His obvious interpretive talent led him to become one of the most prominent actors in Hollywood cinema.
Family and beginnings
He was born into a family of missionaries and artists; his parents were the American missionaries of the "Church of God" John Bottom and Arlyn Dunitz. In the early 1970s, they were based in Puerto Rico with their children Rain, River, Liberty, and Joaquin. Three years after Joaquin was born, the family moved to Los Angeles (United States) to provide a specialized arts education for their children. A year after settling in Los Angeles, the last daughter of the family, Summer, was born.
All the brothers of Phoenix were dedicated to the interpretation from an early age, their first works were appearances in commercials and series of television. At that time Phoenix became known by the artistic name Leaf (leaf), probably influenced by the names of his brothers, Summer, River, Rain and Liberty. After appearing in small commercials, he was hired to play his first role in director Harry Winer's film, Space Camp (1986).
Acting career
Phoenix debuted at age ten in Space Camp (1986), a film in which he played Max Graham, a boy passionate about the stars and a Star Wars fan. The following year, he got his first star in Rick Rosenthal's drama, Russkies (1987), a film in which his younger sister, Summer, also worked. Two years later his career as a child actor was consolidated thanks to his appearance in the dramatic comedy, Parenthood (1989), directed by Ron Howard. After standing out in the eighties, Phoenix moved away from the world of acting for several years to move with his parents to Mexico and Cuba.
Phoenix became news in 1993, because of the tragic death of his brother River, due to an overdose. It was Phoenix who called for emergencies during the tragic event. River's death deeply affected the actor, who was reluctant to return to the world of acting, however, the insistence of his friends and family motivated him to return to acting. He returned as Joaquin Phoenix playing the young rebel Jimmy Emmett in To Die For (1995), a film in which he shared set with Nicole Kidman, Matt Dillon, Casey Affleck, and Alison Folland, among others. His interpretation of the film received excellent reviews, which made him one of the most prominent young stars of the time.
Two years later he appeared in Inventing the Abbotts (1997), a film in which he met actress Liv Tyler, with whom he dated until 1998. He also worked with it in U Turn (1997). He played Lewis McBride in Return to Paradise (1998), Clay Bidwell in Clay Pigeons (1998) and Max California in 8MM (1999). Later he appeared in The Yards (2000), playing Willie Gutierrez and shortly thereafter he was seen playing the Roman emperor Commodus in Gladiator (2000). His excellent interpretation of the Roman leader was exalted by critics and was even nominated for an Oscar and the Golden Globes as best supporting actor.
In 2005, he played the renowned singer Johnny Cash in the movie Walk the Line (2005), directed by James Mangold, in which he shared set with actresses Reese Witherspoon and Ginnifer Goodwin. Two years later he appeared in the films We Own the Night (2007) and Reservation Road (2007), followed by Two Lovers (2008) by James Gray, in which he played Leonard Kraditor. In late 2008, Phoenix announced his retirement from the world of acting to devote himself to music, however, he continued to work as a producer and actor in some films sporadically.
Two years after announcing his retirement, he presented at the Venice Festival the documentary I'm Still Here (2010), along with Casey Affleck. Years later he played Freddie Quell in the film The Master (2012), directed by Paul Thomas Anderson. That same year he was awarded the Volpi Cup for best actor, along with Philip Seymour Hoffman.
The following year he was the protagonist of the film Her (2013), directed by Spike Jonze, later worked with Paul Thomas on the adaptation of the book Inherent Vice by Thomas Pynchon. In 2017, he appeared in Lynne Ramsay's film, You Were Never Really Here (2017), playing Joe, for this role he won the award for best actor at the Cannes Film Festival.
In late 2018, Warner Bros announced that Phoenix would play the Joker in the film directed by Todd Phillips. In 2019, some news about the progress of the film and the appearance of the Joker have been published. This new film about the Joker promises to show the darker side of Gotham's fun and terrifying villain.