Stan LeeBiography
Stan Lee (December 28, 1922) is a comic-book writer, editor, film executive producer, and publisher. Its original name is Stanley Martin Lieber. He was born in New York, United States. His parents were Jewish immigrants born in Romania: Celia Solomon and Jack Lieber. Lee was born in her parents' apartment, on the corner of West 98th Street and West End Avenue in Manhattan. He has a younger brother named Larry. The economic situation of their parents was not very good, they had many debts and his father's tailoring shop could not afford such expenses. At that time, the family lived in a small one-bedroom apartment in the Bronx.
In his youth, Stan, had a great interest in books and films, as in those that Errol Flynn was in, genres of action and heroics. He studied at the DeWitt Clinton High School located in the Bronx. He graduated from high school at age of 16 in 1939. At the time, he joined the WPA Federal Theater Project but had to interrupt his process because he enlisted in the army for five years; served during the Second World War until 1945 in the division of the Signal Corps. When he left, he began to write movie scripts. For this time, Lee faced a tragic event in his life. His wife Joan Clayton Boocock, with whom he had gotten married on December 5, 1947 and he were about to have their first daughter. Joan Celia Lee. She was born in 1953. However, she died three days after her birth.
He worked in part-time jobs as a writer of death and burial books; also, he wrote press releases and specialized articles for the National Tuberculosis Center. He was a very versatile young man. He worked in a pharmacy as a delivery man and as a receptionist in a Trouser factory. After a while, thanks to the collaboration of some relatives, he started working as an assistant at Timely Comics, which in 1950 worked under the name of Atlas Comics and in 1960 as Marvel Comics, the publisher was owned by Martin Goodman, the husband of his cousin.
Being 20 years old, he debuted as a scriptwriter in the editorial. His first writing was entitled "Captain America Foils Traitor's Revenge", contained two pages, in which the protagonist was Captain America. Stanley Martin Lieber signed his first work under the pseudonym "Stan Lee". Later, he decided to change his legal name for his pseudonym.
Stan Lee had great skill in what he did, his scripts and creations were amazing; It was such that Marvel Comics went from being a small publisher to a multimedia corporation at an international level. Besides, Stan Lee's work, the contribution of his brother, the screenwriter and draftsman Larry Lieber, the screenwriter and draftsman Steve Ditko, the screenwriter and draftsman Bill Everett, the cartoonist Don Heck and, above all, the screenwriter and cartoonist Jack Kirby (co-creator of Captain America) these men secured the splendor of Marvel in the 60s.
Marvel competed with DC Comics, so in 1961 Marvel assigned the creation of the "Fantastic Four" in the hands of Stan Lee as a response to the "Justice League" created by their rival publisher. "The fantastic 4" became very popular. Soon after, he created, along with the cartoonist Jack Kirby and the cartoonist Steve Ditko, the most notorious characters of the publishing house, which marked the beginning of the Silver Age of the American comic. Thanks to the success, Stan was promoted as editor-in-chief in 1970s. Later, his excellent assistant, Roy Thomas would be Stan's successor. Although he did not move away from writing, he continued to write columns and scripts occasionally, such as the series of specials "Just Imagine" at this time he was no longer part of Marvel.
This great artist has a range of creations, among his most outstanding creations are characters such as Black Panther, Silver Surfer, Iron Man, Thor, Hulk, the Avengers, X-Men, Spider-Man, Daredevil, Doctor Strange, and Nick Fury, also ventured into manga art, with Heroman. In all the films made by Marvel he appears as executive producer and in many, he has made "cameos", which means the brief appearance of a character known among the spectators in a serie or film, and who plays an irrelevant or secondary character.
In the following years, Marvel created the character of less popular impact, such as "Blade" (1973) or "The Punisher" (1974). However, they decided to promote and get the most out of their star characters in comics, television or movies. In the movies, the appearances of their superheroes multiplied from the beginning of the XXI century with the improvement of Computer Generated Images, the acronym in English CGI.
In 2008, the president of the United States George W. Bush gave him the American National Medal of the Arts, in recognition of his hard and admirable work. In 2011, with 88 years, he was given a star on the important Hollywood Walk of Fame. His health situation was diffcult, therefore, at the end of September 2012, he had a surgical operation to insert a pacemaker. His heart failure prevented him from continuing his profession. He dedicated himself to spend time with his wife and son. Unfortunately, his wife Joan died, at the age of 95, on July 6, 2017.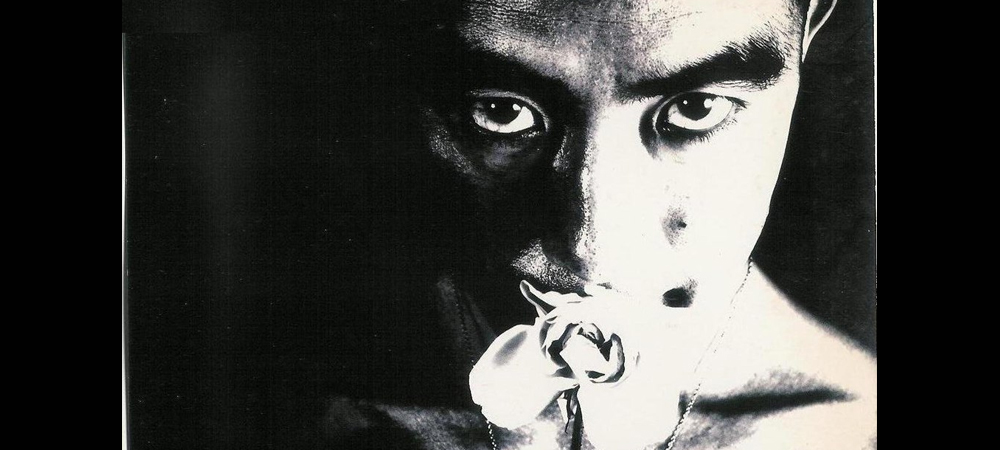 Yukio Mishima Biography
Yukio Mishima (January 14, 1925 – November 25, 1970) was a novelist, essayist, poet, and critic. He was born in Tokyo, Japan. His birth name was Kimitake Hiraoka. His father Shizue served as Secretary of Fisheries for the Ministry of Agriculture and his mother Azusa Hiraoka was completely devoted to the household. Despite this, Yukio was in the care of his grandmother, Natsu. During this time, the little boy had no contact with his parents. Natsu had mental problems and on many occasions, she was violent and had a madness crisis, this was later portrayed in Yukio's works.
Beginnings
He learned a taste for letters and languages from his grandmother. When he was 12 years old, Mishima began to write his first stories, besides, he had already read a large number of books by authors such as Oscar Wilde and Rilke, as well as numerous Japanese classics. He attended a fairly prestigious school called the Peers School, attended by the Japanese aristocracy, and eventually extremely wealthy commoners. But, then he realized that it was the worst decision he made. He spent six miserable years in this place.
He never built friendships and was sometimes attacked by his peers. The only redeemable of that time was his participation in the editorial board in the literary society of the school, thanks to this he was able to achieve a great aptitude for literature. His performance was so good that he was commissioned to write a story for the prestigious literary magazine, Bungei-Bunka. He presented a work called Hanazakari no Mori (The forest in all its splendor). Later, the story was published in 1944, due to the war it had to be published in a small print run due to a shortage of paper.
In his youth, he suffered from tuberculosis, for this reason, he avoided doing military service and participating in the war. But for Mishima, it was taken as something negative and shameful. One of Mishima's dreams before he became a writer was to be a kamikaze pilot. It was glorious for him to die heroically for his homeland. Frustrated, he decided to spend a lot of time writing until his father disagreed and forbade him. Mishima had to do it at night, supported and protected by his mother Shizue, who always read his stories. Then his father ordered him that he should study law and not literature.
Trajectory
Graduated from the University of Tokyo in 1947, Mishima never stopped writing during his university career. He got a job as a civil servant in the Japanese Ministry of Finance. But this work was so exhausting that he decided to leave it with the support of his father a year later.At that time he was able to dedicate all his time to writing. Mishima began to write all kinds of works: novels, plays, short stories, also poems, articles, and essays. Usually, his work was devoted to dark and stark themes, although contrasted with the delicacy and restraint of his style. His works led him to have worldwide recognition and to be the best-known Japanese writer abroad.
Mishima's works
The way he expresses desire and rejection, beauty, and violence, is of great attraction to the public. Mishima received the influence of Nihon Romanha, a writer belonging to Japanese romanticism, who emphasized the unity of Japan and its cultural values. This was a vehicle to reinforce nationalist ideology and more in times of war. However, Mishima was also interested and was a great admirer of modern Western literature. His first extensive work The Forest in Flower, was published in 1941. This work, like The Cigarette (1946), and Thieves (1948) were written during World War II and show the total departure from the tragic reality of war and of defeat.
In 1949 he published a work that quickly gained popularity: Confessions of a mask, a work that marked the definitive consecration of him in the literary world. Although some critics showed bewilderment and reservations about the particularity of the subject (because the protagonist confessed his homosexuality) certainly this represented a novelty in Japanese literature. Mishima was drawn to the aesthetic values ​​of Western classicism. The Golden Pavilion (1956) was his most successful work in the 1950s.
In 1958, he traveled to the United States and upon his return, Mishima married the daughter of a well-known painter. A year later, Kyoko's House was published, it did not receive the favors of the critics. He always tried to reflect his taste for the values ​​of the authentic Japanese based on the values ​​of the samurai. In this sense, fascinated by the ideology of warriors, he wrote The Way of the Samurai and In Defense of Culture (1968). Mishima presented himself as a defender of the restoration of the values ​​of the prewar and militaristic culture. The author was a man concerned about corporality and the state of the body, for this reason, he was a lover of the Martial Arts.
From 1955 Mishima began an intense program of physical activity and also resorted to military training at the Sietai base, together with a group of university students. His enormous literary production, among which, along with those already mentioned, stand out: The prohibited color (1951), The death of mid-summer (1953), The voice of the wave (1954), The taste of glory (1963) and Thirst for love (1964).
After the Banquet (1960), one of his most successful novels, he wrote Patriotism (1961) and Death in the afternoon, and other stories (1971), a compilation of short stories representative of a time when he was dying in the name of noble ideals.
Among his theatrical production of these years, it is worth mentioning Madame de Sade (1965) and My friend Hitler (1968). His most popular work is: The sea of ​​fertility, composed of the novels Snow of spring (1966), Runaway horses (1968), The temple of the dawn (1970)and The corruption of an angel, completed the latter days before his death. In this work, a critique of Japanese society is made for the loss of traditional values. Yukio Mishima was concerned about the strong westernization of his country and analyzed its transformation from a pessimistic and critical perspective.
This terrible vision of Mishima led him to embrace suicide as the only way out of him, ending his life on November 25, 1970.