Gabriel Luna Biography
Gabriel Isaac Luna (December 5, 1982) was born in Austin, Texas, United States. American actor and producer, known for his performance in Dance with the One (2010), Bernie (2011) and Agents of S.H.I.E.L.D. (2016), famous series of AXN. He began his career as a university theater actor. He debuted as a film actor with the film Fall to Grace (2005) by Mari Marchbanks and rose to fame as the protagonist of the film Dance with the One (2010) by Michael Dolan. After completing his studies at St. Edward's University, Luna founded the theater company Paper Chairs, with which he became known to work in productions such as Orestes (2009) and Clov in Endgame (2010). Since then he has worked in theater, film, and television, being recognized for his appearances in series such as Prison Break (2008), NCIS: Los Angeles (2013) and Agents of S.H.I.E.L.D. (2016).
FAMILY AND BEGINNINGS
Son of Gabriel López Luna and Deborah Ann Pérez, both of Mexican descent established in Texas. Luna was raised by his mother since his father died three months before his birth. He studied in his native Austin and began to show interest in the world of performing arts being young. Finished his basic studies, Luna entered the St. Edward's University, an institution in which he debuted as a theater actor, playing the role of Romeo in the production of Romeo and Juliet, representing the work of William Shakespeare. In 2005, he graduated from St. Edward's University and began his career as a film actor, debuting with director Mari Marchbanks' debut film, Fall to Grace (2005), a family drama in which Luna played Kristofer Rostropovich, a young Russian who tries to find his way living under the strict surveillance of his angry father.
ACTORAL PATH OF GABRIEL LUNA
Three years after his debut in Fall to Grace (2005), Luna jumped into the television world playing Eduardo in the popular Fox series Prison Break (2008), whose protagonists were the well-known actors Wentworth Miller and Dominic Purcell. Shortly after he returned to the theater as a founder and member of the theater company Paper Chairs, a collective based in Austin, which also includes renowned actors such as Noel Gaulin, April Perez Moore, and Chase Crossno, among others. During this period he was seen playing Sergei Maxudov in Black Snow (2009) and starring Orestes (2009) and Clov in Endgame (2010). His exceptional performance in these three works led him to be awarded the Austin Critics Table for Best Actor in 2010.
That same year, he rose to fame as the protagonist of the dramatic film Dance with the One (2010) by Michael Dolan. In this film of one hour and twenty-three minutes, Luna played Nate Hitchins, an honest and humble trader who watches over the good of his family, until one day he sees the opportunity to fulfill his dream of running away with his girlfriend and start a new life. However, nothing goes as expected and Nate must face the consequences of having stolen the merchandise of a cold and unscrupulous hash trafficker. After the success of the film, Luna worked in the biographical comedy of Richard Linklater, Bernie (2011), whose protagonists were Matthew McConaughey, Shirley MacLaine, and Jack Black. That same year, he married the actress Smaranda Ciceu.
Shortly before the release of Bernie (2011), Luna starred in the series Temple Grandin (2010), playing a supporting role. In 2012, he starred in George Anson's Spring Eddy and a year later he starred in Tim Kring's Touch (2013). That same year, he appeared in the Descent chapter of the popular NCIS: Los Angeles (2013) series of police and investigation of A & E. The following year he starred in the Matador series (2014), playing Tony Bravo, a soccer player who leads a double life as an agent of the CIA. The series consisted of a season of 13 episodes broadcast between July and October 2014 by El Rey. While working at the Matador, Luna co-starred in Andrew's Disney's film "Balls Out" (2014), which premiered at the Tribeca Film Festival.
In 2015, he played Miguel Gilb in the series True Detective (2015), by Nic Pizzolatto, working at that time with renowned actors such as Colin Farrell, Rachel McAdams and Vince Vaughn, among others. That same year, he appeared in Gravy (2015) and a year later he played a border agent in the film Transpecos (2016) by Greg Kwedar. A few months later he began working on the popular AXN superhero series, Agents of S.H.I.E.L.D. (2016-2017), playing Robbie Reyes, the Ghost Rider, the iconic character represented by Nicolás Cage in the film Ghost Rider: The Phantom Avenger (2007) by Mark Steven Johnson. After being announced his participation and that of Natalia Reyes in the new installment of Terminator, Luna appeared in Hala (2019), a film by Minhal Baig that tells the story of a Muslim young girl educated in the United States, which falls in love with the traditions of the family and the wishes of his father. Currently, Luna is promoting the launch of the sixth installment of James Cameron's film, Terminator: Dark Fate, which is expected to be released on October 25.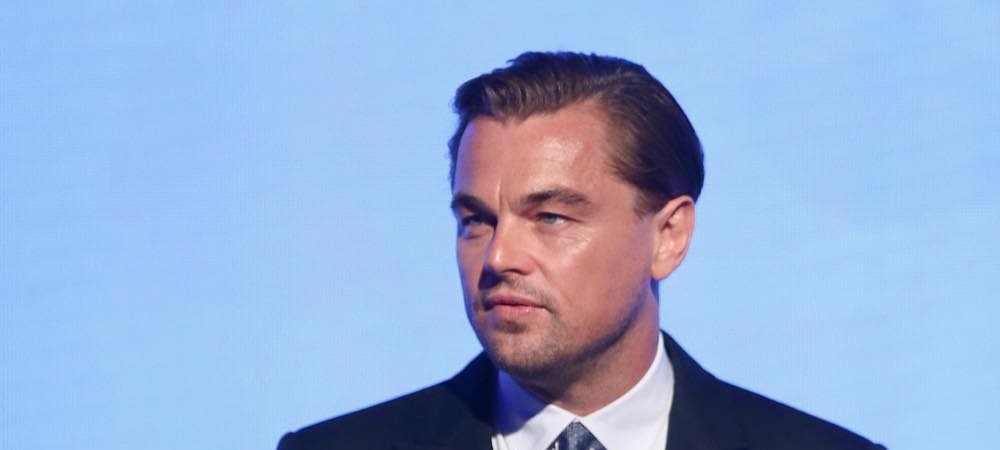 Biography of Leonardo DiCaprio
Leonardo Wilhelm DiCaprio is a renowned actor and film producer who has won numerous awards within the film industry. He was born on November 11, 1974, in Hollywood, Los Angeles, California, United States.
DiCaprio is an only child of Irmelin Indenbirken, a secretary born in Germany, and George DiCaprio, an underground comic artist and producer/distributor of comics. On his father's side, he has half-Italian (from Naples) and half-German (from Bavaria) ancestry. On the other hand, on his mother's side, his grandfather Wilhelm Indenbirken was German and his grandmother Helene Indenbirken was a German citizen born in Russia under the name Yelena Smirnova.
He was named Leonardo because, while his pregnant mother was looking closely at a painting by the great artist Leonardo da Vinci in a museum, DiCaprio gave a strong kick inside her belly. His parents divorced when he was only one year old, and they shared custody of Leonardo until 1997.
Studies, beginnings in acting.
As for his education, he did not attend university and only took basic courses at John Marshall High School in Los Angeles. His career in the world of image and acting began when he followed his older stepbrother, Adam Farrar, in television advertising, starring in a commercial for the Matchbox car brand at the age of fourteen and subsequently participating in educational films. At the age of five, he was also part of the children's television series "Romper Room", but had to leave it as it was detrimental to him.
"1990 – 1991: Debut in television and cinema"
In 1990, he made his true television debut when he was cast to be a part of the "Parenthood" ensemble, a series based on the film of the same name. He then landed minor roles in several series, including "The New Lassie" and "Roseanne," as well as a brief part in "Santa Barbara." His work in "Parenthood" and "Santa Barbara" earned him a nomination for the Young Artist Award for Best Young Actor. His big screen debut came in 1991 with the science fiction and horror movie "Critters." Later on, he became a recurring member of the cast of the ABC sitcom "Growing Pains," playing Luke Brower. However, DiCaprio didn't achieve success in the film industry until 1992, when he was selected by Robert De Niro from among 400 young actors for the lead role in "This Boy's Life," which also starred Ellen Barkin and De Niro himself.
1993 – 1996
Later, in 1993, DiCaprio played the mentally disabled younger brother of Johnny Depp in "What's Eating Gilbert Grape." The film's director, Lasse Hallström, admitted that he initially sought a less attractive actor, but he decided on DiCaprio because he had become "the most observant actor" among all who auditioned. The film was a great financial and critical success, resulting in Leonardo being highly praised for his performance, which led to him being awarded the National Board of Review for Best Supporting Actor and nominated for an Academy Award and a Golden Globe. Subsequently, he had roles in films such as "The Quick and the Dead" (1995) and was one of the leads in "Romeo + Juliet" (1996).
But his big break came with director James Cameron, who offered him the lead male role in Titanic (1997), a movie that not only won a considerable number of Academy Awards but also became a social phenomenon. Afterwards, DiCaprio gained greater acceptance in the cinematic world, so he was part of numerous films such as:
The Man in the Iron Mask (1998)
The Beach (2000)
Catch Me If You Can (2002)
The Aviator (2004)
The Assassination of Richard Nixon (2004)
Blood Diamond (2006)
Gardener of Eden (2007)
Body of Lies (2008)
Orphan (2009, as producer)
Shutter Island (2010)
Inception (2010)
Django Unchained (2012)
The Great Gatsby (2013)
Runner Runner (2013)
The Wolf of Wall Street (2013)
The Revenant (2015)
The Audition (2015).
Curiosities
Interestingly, he was nominated for an Oscar five times: Best Supporting Actor for What's Eating Gilbert Grape, Best Actor for The Aviator, Blood Diamond and The Wolf of Wall Street. This generated a lot of jokes and talk of a supposed "curse" in Hollywood. But in 2015, he finally won the award thanks to his great performance in "The Revenant".
It should also be noted that DiCaprio is a committed environmentalist who has received praise from environmental groups for choosing to fly on commercial flights instead of private planes like most celebrities, and for driving an electric hybrid vehicle and having solar panels in his home.