Doris Day Biography
Doris Mary Ann Von Kappelhoff (April 3, 1922 – May 13, 2019) Born in Cincinnati, Ohio, United States. American singer and actress, famous in the 50s and 60s for her acting in the films: Tea for Two (1950), Love Me or Leave Me (1955), Lover Come Back (1961), Send Me No Flowers (1964) and The Ballad of Josie (1968).
She began her artistic career as a singer in the 40s, being recognized by the theme Day by Day, which inspired her artistic name. She debuted as an actress in the film Romance on the high seas (1948), by Michael Curtiz and rose to fame in the 1950s with prominent appearances in: Tea for Two (1950), The Lullaby of Broadway (1951), The Man Who Knew Too much (1956) and Midnight Confidences (1959), among others. After retiring from the world of acting, she presented The Doris Day Show (1968-1973).
FAMILY AND BEGINNINGS
Daughter of the renowned pianist, organist, and professor William von Kappelhoff and the housewife Alma Sophia Welz. Doris grew up with her mother after her parents got divorced. From an early age, she was interested in the arts and music.
At age fourteen she left home to begin her artistic training in dance and singing. After studying for several years, she joined the traveling comedian company of Franco and Marco. However, shortly after starting her trip she suffered a car accident that truncated her dreams of becoming a professional dancer. After recovering from the accident, she returned to Cincinnati, where she began her training as a singer taking singing lessons with her father and at the Grace Raine Academy.
A short time later she began working on local radio stations and musical ensembles in the city, becoming known as one of the most prominent female voices of the time. It was at this time that she decided to change her last name to Day, following the advice Barney Rapp, renowned musician and businessman. She chose that name because it was part of one of her best known and appreciated songs, the song Day by Day, part of her homonymous album published in 1956. In the early 1940s, she married Al Jorden, who was the first of a series of short-term relationships. With Jorden she had her only son, Terry, who took his father's last name and became a prominent music producer in the 60s, working for renowned artists such as Gene Clark and Beach Boys.
DORIS DAY ARTISTIC CAREER
Day began her career as a singer in various musical groups during the 40s. She worked in the Bob Crosby Dixieland orchestra and later joined Fred Warin's, later she joined the Les Brown group and his orchestra, one of the most important orchestras in North America. With Les Brown and his orchestra, she recorded her first songs such as Sentimental Journey, My Dreams Are Getting Better All the Time, Till the End of Time, Day by Day, The Whole World Is Singing My Song and Sooner or Later, among others. After divorcing her second husband, musician George Weidler (1947), Day tried to take her first steps in the world of acting, getting her first role in Romance on the high seas (1948), a romantic film by Michael Curtiz.
This film was well-received by critics and the performance and interpretation of the themes of the film earned her an Oscar nomination. After her successful acting debut, Day signed a contract with Warner for five years and subsequently moved to the Goldwyn Mayer Metro. In the late 40s, she returned to work with Curtiz in My dream is yours (1949) and played Judy Adams in It's a great feeling (1949), by David Butler, director with whom she worked on several occasions.
Consolidated her career in the 50s, she played several roles that made her one of the most sought-after and appreciated actresses of her time, in these roles she was seen as the model of a virgin and tender woman with a sensual and attractive style. At that time she acted in The Trumpeter (1950), by Curtiz with the renowned actor Kirk Douglas.
That same year she played Nanette Carter in the romantic comedy of Butler, Tea for Two (Tea for Two, 1950) and Jan Wilson in The West Point Story (1950), a musical comedy in which James Cagney, Virginia Mayo, and Gordon MacRae worked. Then, she returned to work with Butler in The Lullaby of Broadway (1951), a musical that had as its sequel to the film Operation Marriage (1953). For this same period she acted in I'll see you in my dreams (1951), by Curtiz, The winning team (1952) by Lewis Seiler, April in Paris (1952) and Calamity Jane (Doris Day in the West, 1953), both from Butler. Being considered one of the highest-grossing actresses of her time, Day was chosen the best radio singer of the year in 1952.
Later she starred in Lucky Me (1954), along with Robert Cummings and Phil Silvers; and Always you and me (1954), with Frank Sinatra. In the mid-50s, she signed a contract with Metro Goldwyn Mayer and starred in the musical film Love Me or Leave Me (Love Me or Leave Me, 1955), by Charles Vidor. A year later she starred in the Alfred Hitchcock film The Man Who Knew Too Much (1956) and later played Janis Paige in the musical The pajama game (1958).
At the end of this decade, she acted alongside Jack Lemmon and Steve Forrest in The Indomitable and the Millionaire (1959); and starred in Confidences at midnight (1959), with Rock Hudson.
In the first years of the 60s she acted in: Do not eat the daisies (1960), Jumbo (1962), Depart, honey (1963), Please do not disturb (1965) and A suspicious mermaid (1966). Later he worked in Capricho (1967) and Desafío en el rancho (1967) and on 1968, she retired from the big screen with Last night when the light went out (1968) and Mama's boyfriend (1968).
That same year she started the sitcom The Doris Day Show (1968-1973), in which she worked with Denver Pyle and Philip Brown, among other great stars. Two years after the end of the show, she published her autobiography, Doris Day: Her Own Story (1975), a book in which she commented on her marriage and her golden years at the cinema.
After several years away from the cameras, she returned to the world of acting with the Nostalgia series (1983). In the late 1980s, she bought a hotel in Carmel, where she provided shelter for dogs and other animals; being a recognized defender of animal rights, Day was named the president of the People Protecting Primates (PPP) association. This prominent American actress, died on May 13, 2019, in Carmel Valley, California, after suffering pneumonia.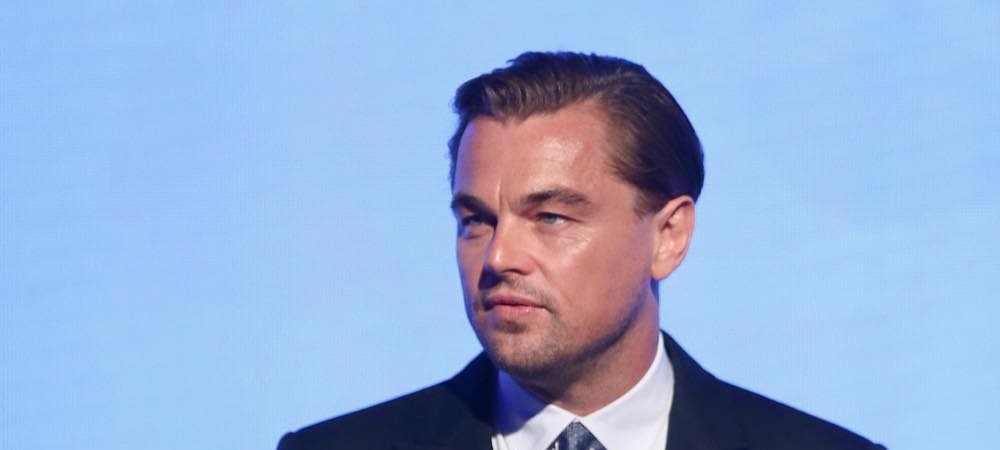 Biography of Leonardo DiCaprio
Leonardo Wilhelm DiCaprio is a renowned actor and film producer who has won numerous awards within the film industry. He was born on November 11, 1974, in Hollywood, Los Angeles, California, United States.
DiCaprio is an only child of Irmelin Indenbirken, a secretary born in Germany, and George DiCaprio, an underground comic artist and producer/distributor of comics. On his father's side, he has half-Italian (from Naples) and half-German (from Bavaria) ancestry. On the other hand, on his mother's side, his grandfather Wilhelm Indenbirken was German and his grandmother Helene Indenbirken was a German citizen born in Russia under the name Yelena Smirnova.
He was named Leonardo because, while his pregnant mother was looking closely at a painting by the great artist Leonardo da Vinci in a museum, DiCaprio gave a strong kick inside her belly. His parents divorced when he was only one year old, and they shared custody of Leonardo until 1997.
Studies, beginnings in acting.
As for his education, he did not attend university and only took basic courses at John Marshall High School in Los Angeles. His career in the world of image and acting began when he followed his older stepbrother, Adam Farrar, in television advertising, starring in a commercial for the Matchbox car brand at the age of fourteen and subsequently participating in educational films. At the age of five, he was also part of the children's television series "Romper Room", but had to leave it as it was detrimental to him.
"1990 – 1991: Debut in television and cinema"
In 1990, he made his true television debut when he was cast to be a part of the "Parenthood" ensemble, a series based on the film of the same name. He then landed minor roles in several series, including "The New Lassie" and "Roseanne," as well as a brief part in "Santa Barbara." His work in "Parenthood" and "Santa Barbara" earned him a nomination for the Young Artist Award for Best Young Actor. His big screen debut came in 1991 with the science fiction and horror movie "Critters." Later on, he became a recurring member of the cast of the ABC sitcom "Growing Pains," playing Luke Brower. However, DiCaprio didn't achieve success in the film industry until 1992, when he was selected by Robert De Niro from among 400 young actors for the lead role in "This Boy's Life," which also starred Ellen Barkin and De Niro himself.
1993 – 1996
Later, in 1993, DiCaprio played the mentally disabled younger brother of Johnny Depp in "What's Eating Gilbert Grape." The film's director, Lasse Hallström, admitted that he initially sought a less attractive actor, but he decided on DiCaprio because he had become "the most observant actor" among all who auditioned. The film was a great financial and critical success, resulting in Leonardo being highly praised for his performance, which led to him being awarded the National Board of Review for Best Supporting Actor and nominated for an Academy Award and a Golden Globe. Subsequently, he had roles in films such as "The Quick and the Dead" (1995) and was one of the leads in "Romeo + Juliet" (1996).
But his big break came with director James Cameron, who offered him the lead male role in Titanic (1997), a movie that not only won a considerable number of Academy Awards but also became a social phenomenon. Afterwards, DiCaprio gained greater acceptance in the cinematic world, so he was part of numerous films such as:
The Man in the Iron Mask (1998)
The Beach (2000)
Catch Me If You Can (2002)
The Aviator (2004)
The Assassination of Richard Nixon (2004)
Blood Diamond (2006)
Gardener of Eden (2007)
Body of Lies (2008)
Orphan (2009, as producer)
Shutter Island (2010)
Inception (2010)
Django Unchained (2012)
The Great Gatsby (2013)
Runner Runner (2013)
The Wolf of Wall Street (2013)
The Revenant (2015)
The Audition (2015).
Curiosities
Interestingly, he was nominated for an Oscar five times: Best Supporting Actor for What's Eating Gilbert Grape, Best Actor for The Aviator, Blood Diamond and The Wolf of Wall Street. This generated a lot of jokes and talk of a supposed "curse" in Hollywood. But in 2015, he finally won the award thanks to his great performance in "The Revenant".
It should also be noted that DiCaprio is a committed environmentalist who has received praise from environmental groups for choosing to fly on commercial flights instead of private planes like most celebrities, and for driving an electric hybrid vehicle and having solar panels in his home.