Doris Day Biography
Doris Mary Ann Von Kappelhoff (April 3, 1922 – May 13, 2019) Born in Cincinnati, Ohio, United States. American singer and actress, famous in the 50s and 60s for her acting in the films: Tea for Two (1950), Love Me or Leave Me (1955), Lover Come Back (1961), Send Me No Flowers (1964) and The Ballad of Josie (1968).
She began her artistic career as a singer in the 40s, being recognized by the theme Day by Day, which inspired her artistic name. She debuted as an actress in the film Romance on the high seas (1948), by Michael Curtiz and rose to fame in the 1950s with prominent appearances in: Tea for Two (1950), The Lullaby of Broadway (1951), The Man Who Knew Too much (1956) and Midnight Confidences (1959), among others. After retiring from the world of acting, she presented The Doris Day Show (1968-1973).
FAMILY AND BEGINNINGS
Daughter of the renowned pianist, organist, and professor William von Kappelhoff and the housewife Alma Sophia Welz. Doris grew up with her mother after her parents got divorced. From an early age, she was interested in the arts and music.
At age fourteen she left home to begin her artistic training in dance and singing. After studying for several years, she joined the traveling comedian company of Franco and Marco. However, shortly after starting her trip she suffered a car accident that truncated her dreams of becoming a professional dancer. After recovering from the accident, she returned to Cincinnati, where she began her training as a singer taking singing lessons with her father and at the Grace Raine Academy.
A short time later she began working on local radio stations and musical ensembles in the city, becoming known as one of the most prominent female voices of the time. It was at this time that she decided to change her last name to Day, following the advice Barney Rapp, renowned musician and businessman. She chose that name because it was part of one of her best known and appreciated songs, the song Day by Day, part of her homonymous album published in 1956. In the early 1940s, she married Al Jorden, who was the first of a series of short-term relationships. With Jorden she had her only son, Terry, who took his father's last name and became a prominent music producer in the 60s, working for renowned artists such as Gene Clark and Beach Boys.
DORIS DAY ARTISTIC CAREER
Day began her career as a singer in various musical groups during the 40s. She worked in the Bob Crosby Dixieland orchestra and later joined Fred Warin's, later she joined the Les Brown group and his orchestra, one of the most important orchestras in North America. With Les Brown and his orchestra, she recorded her first songs such as Sentimental Journey, My Dreams Are Getting Better All the Time, Till the End of Time, Day by Day, The Whole World Is Singing My Song and Sooner or Later, among others. After divorcing her second husband, musician George Weidler (1947), Day tried to take her first steps in the world of acting, getting her first role in Romance on the high seas (1948), a romantic film by Michael Curtiz.
This film was well-received by critics and the performance and interpretation of the themes of the film earned her an Oscar nomination. After her successful acting debut, Day signed a contract with Warner for five years and subsequently moved to the Goldwyn Mayer Metro. In the late 40s, she returned to work with Curtiz in My dream is yours (1949) and played Judy Adams in It's a great feeling (1949), by David Butler, director with whom she worked on several occasions.
Consolidated her career in the 50s, she played several roles that made her one of the most sought-after and appreciated actresses of her time, in these roles she was seen as the model of a virgin and tender woman with a sensual and attractive style. At that time she acted in The Trumpeter (1950), by Curtiz with the renowned actor Kirk Douglas.
That same year she played Nanette Carter in the romantic comedy of Butler, Tea for Two (Tea for Two, 1950) and Jan Wilson in The West Point Story (1950), a musical comedy in which James Cagney, Virginia Mayo, and Gordon MacRae worked. Then, she returned to work with Butler in The Lullaby of Broadway (1951), a musical that had as its sequel to the film Operation Marriage (1953). For this same period she acted in I'll see you in my dreams (1951), by Curtiz, The winning team (1952) by Lewis Seiler, April in Paris (1952) and Calamity Jane (Doris Day in the West, 1953), both from Butler. Being considered one of the highest-grossing actresses of her time, Day was chosen the best radio singer of the year in 1952.
Later she starred in Lucky Me (1954), along with Robert Cummings and Phil Silvers; and Always you and me (1954), with Frank Sinatra. In the mid-50s, she signed a contract with Metro Goldwyn Mayer and starred in the musical film Love Me or Leave Me (Love Me or Leave Me, 1955), by Charles Vidor. A year later she starred in the Alfred Hitchcock film The Man Who Knew Too Much (1956) and later played Janis Paige in the musical The pajama game (1958).
At the end of this decade, she acted alongside Jack Lemmon and Steve Forrest in The Indomitable and the Millionaire (1959); and starred in Confidences at midnight (1959), with Rock Hudson.
In the first years of the 60s she acted in: Do not eat the daisies (1960), Jumbo (1962), Depart, honey (1963), Please do not disturb (1965) and A suspicious mermaid (1966). Later he worked in Capricho (1967) and Desafío en el rancho (1967) and on 1968, she retired from the big screen with Last night when the light went out (1968) and Mama's boyfriend (1968).
That same year she started the sitcom The Doris Day Show (1968-1973), in which she worked with Denver Pyle and Philip Brown, among other great stars. Two years after the end of the show, she published her autobiography, Doris Day: Her Own Story (1975), a book in which she commented on her marriage and her golden years at the cinema.
After several years away from the cameras, she returned to the world of acting with the Nostalgia series (1983). In the late 1980s, she bought a hotel in Carmel, where she provided shelter for dogs and other animals; being a recognized defender of animal rights, Day was named the president of the People Protecting Primates (PPP) association. This prominent American actress, died on May 13, 2019, in Carmel Valley, California, after suffering pneumonia.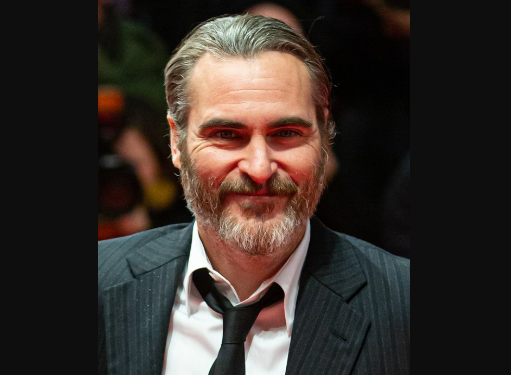 Joaquin Phoenix Biography
Joaquin Rafael Phoenix (October 28, 1974) He was born in San Juan, Puerto Rico. American actor, recognized for his performance in the films Gladiator (2000), Walk the Line (2005), Her (2013), María Magdalena (2018) and Joker (2019). Phoenix made his first appearance as a child actor in the film Space Camp (1986), by director Harry Winer and a year later he got his first starring character in the drama Russkies (1987). After leaving the big screen due to the death of his brother, he returned playing the young rebel Jimmy Emmett into Die For (1995). His obvious interpretive talent led him to become one of the most prominent actors in Hollywood cinema.
Family and beginnings
He was born into a family of missionaries and artists; his parents were the American missionaries of the "Church of God" John Bottom and Arlyn Dunitz. In the early 1970s, they were based in Puerto Rico with their children Rain, River, Liberty, and Joaquin. Three years after Joaquin was born, the family moved to Los Angeles (United States) to provide a specialized arts education for their children. A year after settling in Los Angeles, the last daughter of the family, Summer, was born.
All the brothers of Phoenix were dedicated to the interpretation from an early age, their first works were appearances in commercials and series of television. At that time Phoenix became known by the artistic name Leaf (leaf), probably influenced by the names of his brothers, Summer, River, Rain and Liberty. After appearing in small commercials, he was hired to play his first role in director Harry Winer's film, Space Camp (1986).
Acting career
Phoenix debuted at age ten in Space Camp (1986), a film in which he played Max Graham, a boy passionate about the stars and a Star Wars fan. The following year, he got his first star in Rick Rosenthal's drama, Russkies (1987), a film in which his younger sister, Summer, also worked. Two years later his career as a child actor was consolidated thanks to his appearance in the dramatic comedy, Parenthood (1989), directed by Ron Howard. After standing out in the eighties, Phoenix moved away from the world of acting for several years to move with his parents to Mexico and Cuba.
Phoenix became news in 1993, because of the tragic death of his brother River, due to an overdose. It was Phoenix who called for emergencies during the tragic event. River's death deeply affected the actor, who was reluctant to return to the world of acting, however, the insistence of his friends and family motivated him to return to acting. He returned as Joaquin Phoenix playing the young rebel Jimmy Emmett in To Die For (1995), a film in which he shared set with Nicole Kidman, Matt Dillon, Casey Affleck, and Alison Folland, among others. His interpretation of the film received excellent reviews, which made him one of the most prominent young stars of the time.
Two years later he appeared in Inventing the Abbotts (1997), a film in which he met actress Liv Tyler, with whom he dated until 1998. He also worked with it in U Turn (1997). He played Lewis McBride in Return to Paradise (1998), Clay Bidwell in Clay Pigeons (1998) and Max California in 8MM (1999). Later he appeared in The Yards (2000), playing Willie Gutierrez and shortly thereafter he was seen playing the Roman emperor Commodus in Gladiator (2000). His excellent interpretation of the Roman leader was exalted by critics and was even nominated for an Oscar and the Golden Globes as best supporting actor.
In 2005, he played the renowned singer Johnny Cash in the movie Walk the Line (2005), directed by James Mangold, in which he shared set with actresses Reese Witherspoon and Ginnifer Goodwin. Two years later he appeared in the films We Own the Night (2007) and Reservation Road (2007), followed by Two Lovers (2008) by James Gray, in which he played Leonard Kraditor. In late 2008, Phoenix announced his retirement from the world of acting to devote himself to music, however, he continued to work as a producer and actor in some films sporadically.
Two years after announcing his retirement, he presented at the Venice Festival the documentary I'm Still Here (2010), along with Casey Affleck. Years later he played Freddie Quell in the film The Master (2012), directed by Paul Thomas Anderson. That same year he was awarded the Volpi Cup for best actor, along with Philip Seymour Hoffman.
The following year he was the protagonist of the film Her (2013), directed by Spike Jonze, later worked with Paul Thomas on the adaptation of the book Inherent Vice by Thomas Pynchon. In 2017, he appeared in Lynne Ramsay's film, You Were Never Really Here (2017), playing Joe, for this role he won the award for best actor at the Cannes Film Festival.
In late 2018, Warner Bros announced that Phoenix would play the Joker in the film directed by Todd Phillips. In 2019, some news about the progress of the film and the appearance of the Joker have been published. This new film about the Joker promises to show the darker side of Gotham's fun and terrifying villain.