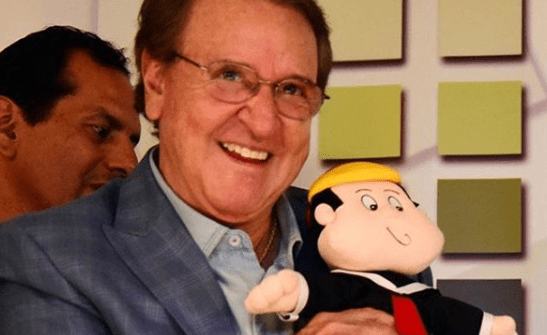 Carlos Villagrán Biography
Carlos Villagrán (January 12, 1944) actor and comedian. He was born in Colonia Nativitas, Distrito Federal, México. He grew up in an extended family of limited resources made up of four brothers and their parents: Carlos Villagrán and Eva Eslava. His father was dedicated to photography. Carlos could not be educated because he had to help his father in his work.
In his childhood, his dream in life was to be a professional soccer player. In 1967, Carlos obtained his first job, as a photojournalist for the newspaper El Heraldo de México, where he put into practice his photographic knowledge inherited from his father. One of his great tests was the coverage of the Olympic Games in Mexico in 1968. He earned the press photographer credential, visited the facilities of Telesistema Mexicano, owners of several Mexican channels.
In these visits, Carlos entered into the television environment and that of acting, which would become his vocation. It was extra in several programs, such as Capulina or Los Polivoces; they gave him work as an extra. Then, he moved to try luck in the Independent Television of Mexico (channel 8); soon its first personage arose: Pirolo, inside a program called the Club of the Millionaires.
He met Rubén Aguirre, an actor, and director from Monterrey, Nuevo León, who directed a popular program called El Club de Shory; in this program, Pirolo played Lola Mento, an old lady with big cheeks.
In Chespirito
In 1970, Roberto Gomez Bolaños held a party at his house and invited several people (Rubén Aguirre among them). Rubén, on the other hand, arrived with Villagrán. During a talk, they thought about creating a sketch to entertain the party attendees. The creativity and comedy of Rubén and Carlos was very well received by Roberto. Then, he invited them to be part of their cast, within the Sábados de la Fortuna program, where El Chavo del 8 was also born. Carlos was the ideal guy to play Quico, who later due to legal problems changed his writing to Kiko.
Kiko
He is a boy in a sailor costume of 9 years: spoiled and envious, rude to his friends, but on the necessary occasions, he shows his great sense of help and kindness. His name is Federico, the name of his father who died. So, it was inevitable to see his sadness when his mother (Doña Florinda) referred to him by that name. His father, Don Federico, was a sailor, who died when his ship sank in the high seas. His personality and real interpretation earned him the affection of Mexicans and the world in general.
After his departure from Chavo del 8 in 1978, Villagrán moved to Venezuela where he lived for several years and advanced several comic series such as Kiko Botones, El Niño de Papel and El Circo de Monsieur Cachetón. Then, he returned to Mexico to work at the Tele-Rey company: he started the series ¡Ah Que Kiko!, but it lasted only a short time due to the death of his co-worker, Ramón Valdés.
Present
Carlos is the father of six children; Paulo, Sylvia, Samantha, Edson, Gustavo and Vanesa product of two marriages. Then, he met María Rebeca Palacios with whom he shared his life. For the year 2013, he announced that he would end his acting career and start his farewell tour as Kiko. He visited several countries such as Brazil, Chile, Peru, and Mexico. In 2017, he participated in the Brazilian film Como se Tornar or Pior Aluno da Escola.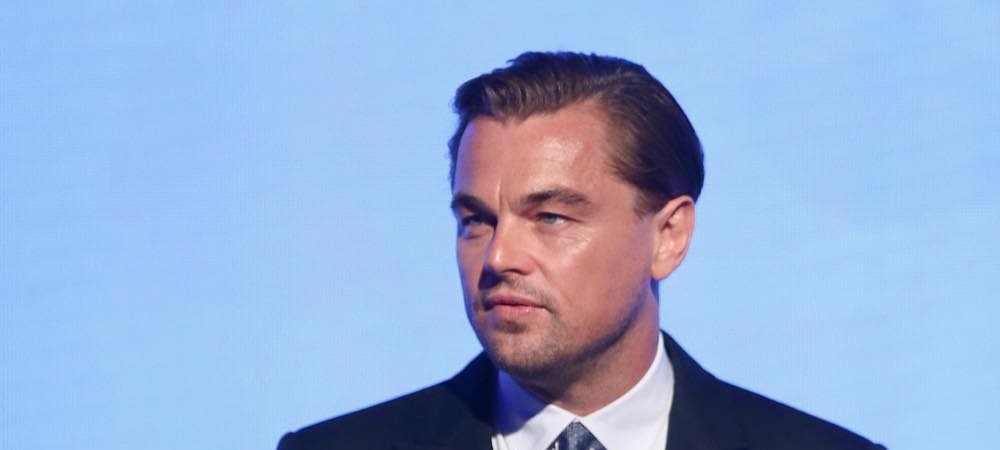 Biography of Leonardo DiCaprio
Leonardo Wilhelm DiCaprio is a renowned actor and film producer who has won numerous awards within the film industry. He was born on November 11, 1974, in Hollywood, Los Angeles, California, United States.
DiCaprio is an only child of Irmelin Indenbirken, a secretary born in Germany, and George DiCaprio, an underground comic artist and producer/distributor of comics. On his father's side, he has half-Italian (from Naples) and half-German (from Bavaria) ancestry. On the other hand, on his mother's side, his grandfather Wilhelm Indenbirken was German and his grandmother Helene Indenbirken was a German citizen born in Russia under the name Yelena Smirnova.
He was named Leonardo because, while his pregnant mother was looking closely at a painting by the great artist Leonardo da Vinci in a museum, DiCaprio gave a strong kick inside her belly. His parents divorced when he was only one year old, and they shared custody of Leonardo until 1997.
Studies, beginnings in acting.
As for his education, he did not attend university and only took basic courses at John Marshall High School in Los Angeles. His career in the world of image and acting began when he followed his older stepbrother, Adam Farrar, in television advertising, starring in a commercial for the Matchbox car brand at the age of fourteen and subsequently participating in educational films. At the age of five, he was also part of the children's television series "Romper Room", but had to leave it as it was detrimental to him.
"1990 – 1991: Debut in television and cinema"
In 1990, he made his true television debut when he was cast to be a part of the "Parenthood" ensemble, a series based on the film of the same name. He then landed minor roles in several series, including "The New Lassie" and "Roseanne," as well as a brief part in "Santa Barbara." His work in "Parenthood" and "Santa Barbara" earned him a nomination for the Young Artist Award for Best Young Actor. His big screen debut came in 1991 with the science fiction and horror movie "Critters." Later on, he became a recurring member of the cast of the ABC sitcom "Growing Pains," playing Luke Brower. However, DiCaprio didn't achieve success in the film industry until 1992, when he was selected by Robert De Niro from among 400 young actors for the lead role in "This Boy's Life," which also starred Ellen Barkin and De Niro himself.
1993 – 1996
Later, in 1993, DiCaprio played the mentally disabled younger brother of Johnny Depp in "What's Eating Gilbert Grape." The film's director, Lasse Hallström, admitted that he initially sought a less attractive actor, but he decided on DiCaprio because he had become "the most observant actor" among all who auditioned. The film was a great financial and critical success, resulting in Leonardo being highly praised for his performance, which led to him being awarded the National Board of Review for Best Supporting Actor and nominated for an Academy Award and a Golden Globe. Subsequently, he had roles in films such as "The Quick and the Dead" (1995) and was one of the leads in "Romeo + Juliet" (1996).
But his big break came with director James Cameron, who offered him the lead male role in Titanic (1997), a movie that not only won a considerable number of Academy Awards but also became a social phenomenon. Afterwards, DiCaprio gained greater acceptance in the cinematic world, so he was part of numerous films such as:
The Man in the Iron Mask (1998)
The Beach (2000)
Catch Me If You Can (2002)
The Aviator (2004)
The Assassination of Richard Nixon (2004)
Blood Diamond (2006)
Gardener of Eden (2007)
Body of Lies (2008)
Orphan (2009, as producer)
Shutter Island (2010)
Inception (2010)
Django Unchained (2012)
The Great Gatsby (2013)
Runner Runner (2013)
The Wolf of Wall Street (2013)
The Revenant (2015)
The Audition (2015).
Curiosities
Interestingly, he was nominated for an Oscar five times: Best Supporting Actor for What's Eating Gilbert Grape, Best Actor for The Aviator, Blood Diamond and The Wolf of Wall Street. This generated a lot of jokes and talk of a supposed "curse" in Hollywood. But in 2015, he finally won the award thanks to his great performance in "The Revenant".
It should also be noted that DiCaprio is a committed environmentalist who has received praise from environmental groups for choosing to fly on commercial flights instead of private planes like most celebrities, and for driving an electric hybrid vehicle and having solar panels in his home.