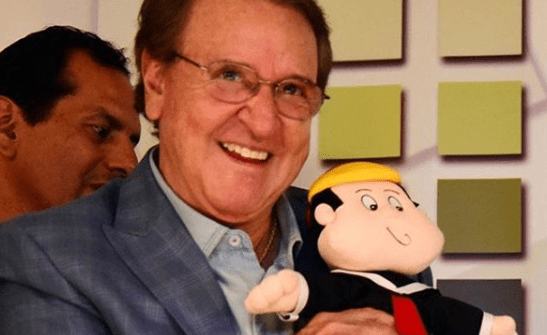 Carlos Villagrán Biography
Carlos Villagrán (January 12, 1944) actor and comedian. He was born in Colonia Nativitas, Distrito Federal, México. He grew up in an extended family of limited resources made up of four brothers and their parents: Carlos Villagrán and Eva Eslava. His father was dedicated to photography. Carlos could not be educated because he had to help his father in his work.
In his childhood, his dream in life was to be a professional soccer player. In 1967, Carlos obtained his first job, as a photojournalist for the newspaper El Heraldo de México, where he put into practice his photographic knowledge inherited from his father. One of his great tests was the coverage of the Olympic Games in Mexico in 1968. He earned the press photographer credential, visited the facilities of Telesistema Mexicano, owners of several Mexican channels.
In these visits, Carlos entered into the television environment and that of acting, which would become his vocation. It was extra in several programs, such as Capulina or Los Polivoces; they gave him work as an extra. Then, he moved to try luck in the Independent Television of Mexico (channel 8); soon its first personage arose: Pirolo, inside a program called the Club of the Millionaires.
He met Rubén Aguirre, an actor, and director from Monterrey, Nuevo León, who directed a popular program called El Club de Shory; in this program, Pirolo played Lola Mento, an old lady with big cheeks.
In Chespirito
In 1970, Roberto Gomez Bolaños held a party at his house and invited several people (Rubén Aguirre among them). Rubén, on the other hand, arrived with Villagrán. During a talk, they thought about creating a sketch to entertain the party attendees. The creativity and comedy of Rubén and Carlos was very well received by Roberto. Then, he invited them to be part of their cast, within the Sábados de la Fortuna program, where El Chavo del 8 was also born. Carlos was the ideal guy to play Quico, who later due to legal problems changed his writing to Kiko.
Kiko
He is a boy in a sailor costume of 9 years: spoiled and envious, rude to his friends, but on the necessary occasions, he shows his great sense of help and kindness. His name is Federico, the name of his father who died. So, it was inevitable to see his sadness when his mother (Doña Florinda) referred to him by that name. His father, Don Federico, was a sailor, who died when his ship sank in the high seas. His personality and real interpretation earned him the affection of Mexicans and the world in general.
After his departure from Chavo del 8 in 1978, Villagrán moved to Venezuela where he lived for several years and advanced several comic series such as Kiko Botones, El Niño de Papel and El Circo de Monsieur Cachetón. Then, he returned to Mexico to work at the Tele-Rey company: he started the series ¡Ah Que Kiko!, but it lasted only a short time due to the death of his co-worker, Ramón Valdés.
Present
Carlos is the father of six children; Paulo, Sylvia, Samantha, Edson, Gustavo and Vanesa product of two marriages. Then, he met María Rebeca Palacios with whom he shared his life. For the year 2013, he announced that he would end his acting career and start his farewell tour as Kiko. He visited several countries such as Brazil, Chile, Peru, and Mexico. In 2017, he participated in the Brazilian film Como se Tornar or Pior Aluno da Escola.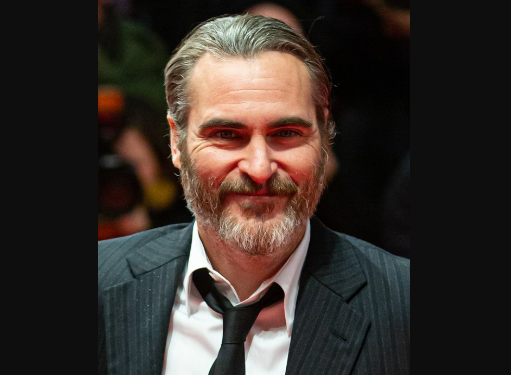 Joaquin Phoenix Biography
Joaquin Rafael Phoenix (October 28, 1974) He was born in San Juan, Puerto Rico. American actor, recognized for his performance in the films Gladiator (2000), Walk the Line (2005), Her (2013), María Magdalena (2018) and Joker (2019). Phoenix made his first appearance as a child actor in the film Space Camp (1986), by director Harry Winer and a year later he got his first starring character in the drama Russkies (1987). After leaving the big screen due to the death of his brother, he returned playing the young rebel Jimmy Emmett into Die For (1995). His obvious interpretive talent led him to become one of the most prominent actors in Hollywood cinema.
Family and beginnings
He was born into a family of missionaries and artists; his parents were the American missionaries of the "Church of God" John Bottom and Arlyn Dunitz. In the early 1970s, they were based in Puerto Rico with their children Rain, River, Liberty, and Joaquin. Three years after Joaquin was born, the family moved to Los Angeles (United States) to provide a specialized arts education for their children. A year after settling in Los Angeles, the last daughter of the family, Summer, was born.
All the brothers of Phoenix were dedicated to the interpretation from an early age, their first works were appearances in commercials and series of television. At that time Phoenix became known by the artistic name Leaf (leaf), probably influenced by the names of his brothers, Summer, River, Rain and Liberty. After appearing in small commercials, he was hired to play his first role in director Harry Winer's film, Space Camp (1986).
Acting career
Phoenix debuted at age ten in Space Camp (1986), a film in which he played Max Graham, a boy passionate about the stars and a Star Wars fan. The following year, he got his first star in Rick Rosenthal's drama, Russkies (1987), a film in which his younger sister, Summer, also worked. Two years later his career as a child actor was consolidated thanks to his appearance in the dramatic comedy, Parenthood (1989), directed by Ron Howard. After standing out in the eighties, Phoenix moved away from the world of acting for several years to move with his parents to Mexico and Cuba.
Phoenix became news in 1993, because of the tragic death of his brother River, due to an overdose. It was Phoenix who called for emergencies during the tragic event. River's death deeply affected the actor, who was reluctant to return to the world of acting, however, the insistence of his friends and family motivated him to return to acting. He returned as Joaquin Phoenix playing the young rebel Jimmy Emmett in To Die For (1995), a film in which he shared set with Nicole Kidman, Matt Dillon, Casey Affleck, and Alison Folland, among others. His interpretation of the film received excellent reviews, which made him one of the most prominent young stars of the time.
Two years later he appeared in Inventing the Abbotts (1997), a film in which he met actress Liv Tyler, with whom he dated until 1998. He also worked with it in U Turn (1997). He played Lewis McBride in Return to Paradise (1998), Clay Bidwell in Clay Pigeons (1998) and Max California in 8MM (1999). Later he appeared in The Yards (2000), playing Willie Gutierrez and shortly thereafter he was seen playing the Roman emperor Commodus in Gladiator (2000). His excellent interpretation of the Roman leader was exalted by critics and was even nominated for an Oscar and the Golden Globes as best supporting actor.
In 2005, he played the renowned singer Johnny Cash in the movie Walk the Line (2005), directed by James Mangold, in which he shared set with actresses Reese Witherspoon and Ginnifer Goodwin. Two years later he appeared in the films We Own the Night (2007) and Reservation Road (2007), followed by Two Lovers (2008) by James Gray, in which he played Leonard Kraditor. In late 2008, Phoenix announced his retirement from the world of acting to devote himself to music, however, he continued to work as a producer and actor in some films sporadically.
Two years after announcing his retirement, he presented at the Venice Festival the documentary I'm Still Here (2010), along with Casey Affleck. Years later he played Freddie Quell in the film The Master (2012), directed by Paul Thomas Anderson. That same year he was awarded the Volpi Cup for best actor, along with Philip Seymour Hoffman.
The following year he was the protagonist of the film Her (2013), directed by Spike Jonze, later worked with Paul Thomas on the adaptation of the book Inherent Vice by Thomas Pynchon. In 2017, he appeared in Lynne Ramsay's film, You Were Never Really Here (2017), playing Joe, for this role he won the award for best actor at the Cannes Film Festival.
In late 2018, Warner Bros announced that Phoenix would play the Joker in the film directed by Todd Phillips. In 2019, some news about the progress of the film and the appearance of the Joker have been published. This new film about the Joker promises to show the darker side of Gotham's fun and terrifying villain.