Arnold Schwarzenegger biography
Arnold Alois Schwarzenegger was born on July 30 of 1947 in Thal, Austria. He is mostly recognized for his foray into bodybuilding; and, later, for his acting facet. In addition to cinema and competitions at Mister Universe, he has also worked as an entrepreneur and politician. He has been the emblem of Hollywood action movies of the late twentieth century. Roles in Terminator and Conan have led him to be known worldwide. The last political performances that stand out most are due to the government of California between the period 2003 and 2011.
The city of Thal is somewhat small. It is near Graz, in Austria. His family was made up of Gustav Schwarzenegger, who served as chief of police; and Aurelia Jadrny, widow at 23 years of age. The religion imparted by their parents was Catholicism, in addition to attending Sunday Mass, they taught Arnold and Meinhard strict behavior and obedience. In adolescence, the young promise of bodybuilding practiced different sports. Athletics, boxing, soccer. There was no professional preparation, but I participated locally in each sport. The only goal he had in mind, being very young, was to be the strongest man in the world.
The relationship between father and son was not the best. Arnold describes his father as someone who did not listen or did not have the patience to understand. Gustav's preference for Meinhard shifted the attention of the young athlete to his mother, which became stronger until the day she died. The decision to focus on bodybuilding came when he was 14 years old. Due to the influence of his father, Arnold practiced many sports, but it was thanks to the soccer coach that, in the year 1960, Arnold began to train with weights. At age 15 he read about psychology to strengthen his mind and have more control over his body. At 17 he was already beginning to compete.
He spent his adolescence in a gym in Graz and in the cinema, where he met Johnny Weissmuller, Steve Teeves and Reg Park. For the year 1961, he met Kurt Marnul, former Mr. Olympia, and they began to train together. 10 years later, in 1971, his brother, Meinhard, died in a car accident due to alcohol consumption. Arnold did not attend the funeral, but he took over the education of his nephew, Patrick Schwarzenegger. The year after the death of his older brother, his father died from a cerebral stroke. Family relationships were complicated, Arnold, according to his ex-partner, Barbara Outland Baker, said that he wanted to be bigger, stronger so that his father would finally see him.
After rendering military service and competing in Mr. Europe decided to leave and take a flight to enter NABBA Mr. Universe that would take place in London. He obtained the second place, being surpassed by the North American Chester Yorton. In such competition, he would call the attention of the Bennett jury, who would train him under his charge and provided him lodging, where he perfected his inferior trunk and learned English. Later he met Reg Park in person, who influenced his training, all these possibilities made that, in 1967, at the age of 20, he won the title of Mr. Universe. Arnold won the title five times in the years 1967, 1968, 1969, 1970. At age 23 he won the title of Mr. Olimpia, in New York City, repeating the feat 7 times more. The use of anabolics is quite controversial in the fitness industry, Arnold admitted to having used anabolics, but he did it when they were still considered legal.
After having conquered the world of bodybuilding he wanted to venture into the cinema, his other passion as a child. In 1969 he starred in Hercules in New York. In 1973 he appeared as a deaf world in The Long Goodbay, under the direction of Robert Altman. In 1976 he played a role in Stay Hungry that gave him a Golden Globe as the new star of the year. The roles to which he could apply were conditioned by his physique and, at the same time, by his accent. In Hercules, they had to double it because of his bad pronunciation. In 1977 he starred in a film about the world of bodybuilding. In 1979 he would be part of Cactus Jack, a comedy that failed at the box office. In 1979 Arnold would put himself in the role of Mickey Hargitay, a bodybuilder, to make a biographical film.
The great success that would take to Schwarzenegger to reach the fame that he yearned for is Conan the Bárbaro, released in 1982 and directed by John Milius. After the great success at the box office, a second part would be made in 1984 that would achieve greater sales worldwide. That same year it would appear in Terminator, film directed by James Cameron, that would consolidate the fame of the actor. He worked in Hollywood film as Commando in 1985, Raw Deal in 1986, The Running Man in 1987, and Red Heat for the year of 1988. Another great success is Predator, in 1987. He is followed by multiple films with good reception.
The political career began with the Republican party in the United States. He showed himself as a Republican when he accompanied, in 1988, Vice President George Bush. In 1990 until 1993 he was president of the Council of Health, Physics and Sports. Bush named him and gave him the nickname Conan the Republican. This position returned to play later, in California. In 2003 he announced his candidacy for the governorship of California. 48% of the votes elected him as Governor, on October 7, 2003, and he was reelected in 2010 with 56% of the votes.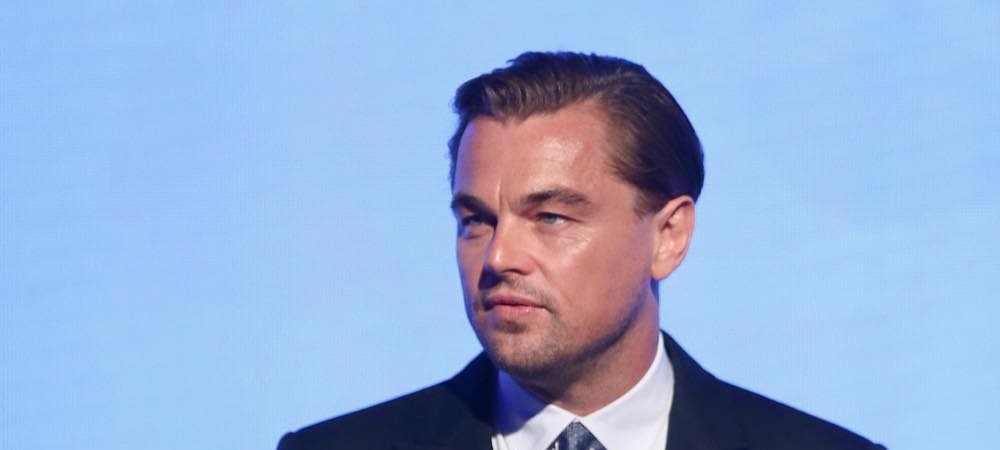 Biography of Leonardo DiCaprio
Leonardo Wilhelm DiCaprio is a renowned actor and film producer who has won numerous awards within the film industry. He was born on November 11, 1974, in Hollywood, Los Angeles, California, United States.
DiCaprio is an only child of Irmelin Indenbirken, a secretary born in Germany, and George DiCaprio, an underground comic artist and producer/distributor of comics. On his father's side, he has half-Italian (from Naples) and half-German (from Bavaria) ancestry. On the other hand, on his mother's side, his grandfather Wilhelm Indenbirken was German and his grandmother Helene Indenbirken was a German citizen born in Russia under the name Yelena Smirnova.
He was named Leonardo because, while his pregnant mother was looking closely at a painting by the great artist Leonardo da Vinci in a museum, DiCaprio gave a strong kick inside her belly. His parents divorced when he was only one year old, and they shared custody of Leonardo until 1997.
Studies, beginnings in acting.
As for his education, he did not attend university and only took basic courses at John Marshall High School in Los Angeles. His career in the world of image and acting began when he followed his older stepbrother, Adam Farrar, in television advertising, starring in a commercial for the Matchbox car brand at the age of fourteen and subsequently participating in educational films. At the age of five, he was also part of the children's television series "Romper Room", but had to leave it as it was detrimental to him.
"1990 – 1991: Debut in television and cinema"
In 1990, he made his true television debut when he was cast to be a part of the "Parenthood" ensemble, a series based on the film of the same name. He then landed minor roles in several series, including "The New Lassie" and "Roseanne," as well as a brief part in "Santa Barbara." His work in "Parenthood" and "Santa Barbara" earned him a nomination for the Young Artist Award for Best Young Actor. His big screen debut came in 1991 with the science fiction and horror movie "Critters." Later on, he became a recurring member of the cast of the ABC sitcom "Growing Pains," playing Luke Brower. However, DiCaprio didn't achieve success in the film industry until 1992, when he was selected by Robert De Niro from among 400 young actors for the lead role in "This Boy's Life," which also starred Ellen Barkin and De Niro himself.
1993 – 1996
Later, in 1993, DiCaprio played the mentally disabled younger brother of Johnny Depp in "What's Eating Gilbert Grape." The film's director, Lasse Hallström, admitted that he initially sought a less attractive actor, but he decided on DiCaprio because he had become "the most observant actor" among all who auditioned. The film was a great financial and critical success, resulting in Leonardo being highly praised for his performance, which led to him being awarded the National Board of Review for Best Supporting Actor and nominated for an Academy Award and a Golden Globe. Subsequently, he had roles in films such as "The Quick and the Dead" (1995) and was one of the leads in "Romeo + Juliet" (1996).
But his big break came with director James Cameron, who offered him the lead male role in Titanic (1997), a movie that not only won a considerable number of Academy Awards but also became a social phenomenon. Afterwards, DiCaprio gained greater acceptance in the cinematic world, so he was part of numerous films such as:
The Man in the Iron Mask (1998)
The Beach (2000)
Catch Me If You Can (2002)
The Aviator (2004)
The Assassination of Richard Nixon (2004)
Blood Diamond (2006)
Gardener of Eden (2007)
Body of Lies (2008)
Orphan (2009, as producer)
Shutter Island (2010)
Inception (2010)
Django Unchained (2012)
The Great Gatsby (2013)
Runner Runner (2013)
The Wolf of Wall Street (2013)
The Revenant (2015)
The Audition (2015).
Curiosities
Interestingly, he was nominated for an Oscar five times: Best Supporting Actor for What's Eating Gilbert Grape, Best Actor for The Aviator, Blood Diamond and The Wolf of Wall Street. This generated a lot of jokes and talk of a supposed "curse" in Hollywood. But in 2015, he finally won the award thanks to his great performance in "The Revenant".
It should also be noted that DiCaprio is a committed environmentalist who has received praise from environmental groups for choosing to fly on commercial flights instead of private planes like most celebrities, and for driving an electric hybrid vehicle and having solar panels in his home.