Arnold Schwarzenegger biography
Arnold Alois Schwarzenegger was born on July 30 of 1947 in Thal, Austria. He is mostly recognized for his foray into bodybuilding; and, later, for his acting facet. In addition to cinema and competitions at Mister Universe, he has also worked as an entrepreneur and politician. He has been the emblem of Hollywood action movies of the late twentieth century. Roles in Terminator and Conan have led him to be known worldwide. The last political performances that stand out most are due to the government of California between the period 2003 and 2011.
The city of Thal is somewhat small. It is near Graz, in Austria. His family was made up of Gustav Schwarzenegger, who served as chief of police; and Aurelia Jadrny, widow at 23 years of age. The religion imparted by their parents was Catholicism, in addition to attending Sunday Mass, they taught Arnold and Meinhard strict behavior and obedience. In adolescence, the young promise of bodybuilding practiced different sports. Athletics, boxing, soccer. There was no professional preparation, but I participated locally in each sport. The only goal he had in mind, being very young, was to be the strongest man in the world.
The relationship between father and son was not the best. Arnold describes his father as someone who did not listen or did not have the patience to understand. Gustav's preference for Meinhard shifted the attention of the young athlete to his mother, which became stronger until the day she died. The decision to focus on bodybuilding came when he was 14 years old. Due to the influence of his father, Arnold practiced many sports, but it was thanks to the soccer coach that, in the year 1960, Arnold began to train with weights. At age 15 he read about psychology to strengthen his mind and have more control over his body. At 17 he was already beginning to compete.
He spent his adolescence in a gym in Graz and in the cinema, where he met Johnny Weissmuller, Steve Teeves and Reg Park. For the year 1961, he met Kurt Marnul, former Mr. Olympia, and they began to train together. 10 years later, in 1971, his brother, Meinhard, died in a car accident due to alcohol consumption. Arnold did not attend the funeral, but he took over the education of his nephew, Patrick Schwarzenegger. The year after the death of his older brother, his father died from a cerebral stroke. Family relationships were complicated, Arnold, according to his ex-partner, Barbara Outland Baker, said that he wanted to be bigger, stronger so that his father would finally see him.
After rendering military service and competing in Mr. Europe decided to leave and take a flight to enter NABBA Mr. Universe that would take place in London. He obtained the second place, being surpassed by the North American Chester Yorton. In such competition, he would call the attention of the Bennett jury, who would train him under his charge and provided him lodging, where he perfected his inferior trunk and learned English. Later he met Reg Park in person, who influenced his training, all these possibilities made that, in 1967, at the age of 20, he won the title of Mr. Universe. Arnold won the title five times in the years 1967, 1968, 1969, 1970. At age 23 he won the title of Mr. Olimpia, in New York City, repeating the feat 7 times more. The use of anabolics is quite controversial in the fitness industry, Arnold admitted to having used anabolics, but he did it when they were still considered legal.
After having conquered the world of bodybuilding he wanted to venture into the cinema, his other passion as a child. In 1969 he starred in Hercules in New York. In 1973 he appeared as a deaf world in The Long Goodbay, under the direction of Robert Altman. In 1976 he played a role in Stay Hungry that gave him a Golden Globe as the new star of the year. The roles to which he could apply were conditioned by his physique and, at the same time, by his accent. In Hercules, they had to double it because of his bad pronunciation. In 1977 he starred in a film about the world of bodybuilding. In 1979 he would be part of Cactus Jack, a comedy that failed at the box office. In 1979 Arnold would put himself in the role of Mickey Hargitay, a bodybuilder, to make a biographical film.
The great success that would take to Schwarzenegger to reach the fame that he yearned for is Conan the Bárbaro, released in 1982 and directed by John Milius. After the great success at the box office, a second part would be made in 1984 that would achieve greater sales worldwide. That same year it would appear in Terminator, film directed by James Cameron, that would consolidate the fame of the actor. He worked in Hollywood film as Commando in 1985, Raw Deal in 1986, The Running Man in 1987, and Red Heat for the year of 1988. Another great success is Predator, in 1987. He is followed by multiple films with good reception.
The political career began with the Republican party in the United States. He showed himself as a Republican when he accompanied, in 1988, Vice President George Bush. In 1990 until 1993 he was president of the Council of Health, Physics and Sports. Bush named him and gave him the nickname Conan the Republican. This position returned to play later, in California. In 2003 he announced his candidacy for the governorship of California. 48% of the votes elected him as Governor, on October 7, 2003, and he was reelected in 2010 with 56% of the votes.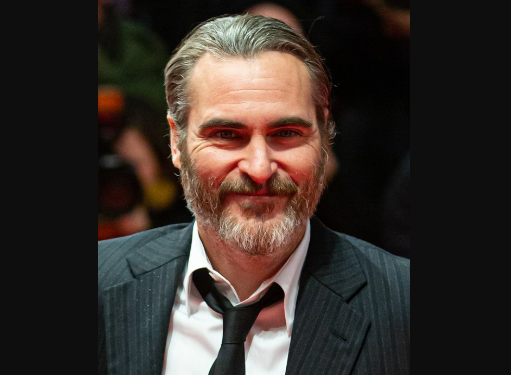 Joaquin Phoenix Biography
Joaquin Rafael Phoenix (October 28, 1974) He was born in San Juan, Puerto Rico. American actor, recognized for his performance in the films Gladiator (2000), Walk the Line (2005), Her (2013), María Magdalena (2018) and Joker (2019). Phoenix made his first appearance as a child actor in the film Space Camp (1986), by director Harry Winer and a year later he got his first starring character in the drama Russkies (1987). After leaving the big screen due to the death of his brother, he returned playing the young rebel Jimmy Emmett into Die For (1995). His obvious interpretive talent led him to become one of the most prominent actors in Hollywood cinema.
Family and beginnings
He was born into a family of missionaries and artists; his parents were the American missionaries of the "Church of God" John Bottom and Arlyn Dunitz. In the early 1970s, they were based in Puerto Rico with their children Rain, River, Liberty, and Joaquin. Three years after Joaquin was born, the family moved to Los Angeles (United States) to provide a specialized arts education for their children. A year after settling in Los Angeles, the last daughter of the family, Summer, was born.
All the brothers of Phoenix were dedicated to the interpretation from an early age, their first works were appearances in commercials and series of television. At that time Phoenix became known by the artistic name Leaf (leaf), probably influenced by the names of his brothers, Summer, River, Rain and Liberty. After appearing in small commercials, he was hired to play his first role in director Harry Winer's film, Space Camp (1986).
Acting career
Phoenix debuted at age ten in Space Camp (1986), a film in which he played Max Graham, a boy passionate about the stars and a Star Wars fan. The following year, he got his first star in Rick Rosenthal's drama, Russkies (1987), a film in which his younger sister, Summer, also worked. Two years later his career as a child actor was consolidated thanks to his appearance in the dramatic comedy, Parenthood (1989), directed by Ron Howard. After standing out in the eighties, Phoenix moved away from the world of acting for several years to move with his parents to Mexico and Cuba.
Phoenix became news in 1993, because of the tragic death of his brother River, due to an overdose. It was Phoenix who called for emergencies during the tragic event. River's death deeply affected the actor, who was reluctant to return to the world of acting, however, the insistence of his friends and family motivated him to return to acting. He returned as Joaquin Phoenix playing the young rebel Jimmy Emmett in To Die For (1995), a film in which he shared set with Nicole Kidman, Matt Dillon, Casey Affleck, and Alison Folland, among others. His interpretation of the film received excellent reviews, which made him one of the most prominent young stars of the time.
Two years later he appeared in Inventing the Abbotts (1997), a film in which he met actress Liv Tyler, with whom he dated until 1998. He also worked with it in U Turn (1997). He played Lewis McBride in Return to Paradise (1998), Clay Bidwell in Clay Pigeons (1998) and Max California in 8MM (1999). Later he appeared in The Yards (2000), playing Willie Gutierrez and shortly thereafter he was seen playing the Roman emperor Commodus in Gladiator (2000). His excellent interpretation of the Roman leader was exalted by critics and was even nominated for an Oscar and the Golden Globes as best supporting actor.
In 2005, he played the renowned singer Johnny Cash in the movie Walk the Line (2005), directed by James Mangold, in which he shared set with actresses Reese Witherspoon and Ginnifer Goodwin. Two years later he appeared in the films We Own the Night (2007) and Reservation Road (2007), followed by Two Lovers (2008) by James Gray, in which he played Leonard Kraditor. In late 2008, Phoenix announced his retirement from the world of acting to devote himself to music, however, he continued to work as a producer and actor in some films sporadically.
Two years after announcing his retirement, he presented at the Venice Festival the documentary I'm Still Here (2010), along with Casey Affleck. Years later he played Freddie Quell in the film The Master (2012), directed by Paul Thomas Anderson. That same year he was awarded the Volpi Cup for best actor, along with Philip Seymour Hoffman.
The following year he was the protagonist of the film Her (2013), directed by Spike Jonze, later worked with Paul Thomas on the adaptation of the book Inherent Vice by Thomas Pynchon. In 2017, he appeared in Lynne Ramsay's film, You Were Never Really Here (2017), playing Joe, for this role he won the award for best actor at the Cannes Film Festival.
In late 2018, Warner Bros announced that Phoenix would play the Joker in the film directed by Todd Phillips. In 2019, some news about the progress of the film and the appearance of the Joker have been published. This new film about the Joker promises to show the darker side of Gotham's fun and terrifying villain.