Arnold Schwarzenegger biography
Arnold Alois Schwarzenegger was born on July 30 of 1947 in Thal, Austria. He is mostly recognized for his foray into bodybuilding; and, later, for his acting facet. In addition to cinema and competitions at Mister Universe, he has also worked as an entrepreneur and politician. He has been the emblem of Hollywood action movies of the late twentieth century. Roles in Terminator and Conan have led him to be known worldwide. The last political performances that stand out most are due to the government of California between the period 2003 and 2011.
The city of Thal is somewhat small. It is near Graz, in Austria. His family was made up of Gustav Schwarzenegger, who served as chief of police; and Aurelia Jadrny, widow at 23 years of age. The religion imparted by their parents was Catholicism, in addition to attending Sunday Mass, they taught Arnold and Meinhard strict behavior and obedience. In adolescence, the young promise of bodybuilding practiced different sports. Athletics, boxing, soccer. There was no professional preparation, but I participated locally in each sport. The only goal he had in mind, being very young, was to be the strongest man in the world.
The relationship between father and son was not the best. Arnold describes his father as someone who did not listen or did not have the patience to understand. Gustav's preference for Meinhard shifted the attention of the young athlete to his mother, which became stronger until the day she died. The decision to focus on bodybuilding came when he was 14 years old. Due to the influence of his father, Arnold practiced many sports, but it was thanks to the soccer coach that, in the year 1960, Arnold began to train with weights. At age 15 he read about psychology to strengthen his mind and have more control over his body. At 17 he was already beginning to compete.
He spent his adolescence in a gym in Graz and in the cinema, where he met Johnny Weissmuller, Steve Teeves and Reg Park. For the year 1961, he met Kurt Marnul, former Mr. Olympia, and they began to train together. 10 years later, in 1971, his brother, Meinhard, died in a car accident due to alcohol consumption. Arnold did not attend the funeral, but he took over the education of his nephew, Patrick Schwarzenegger. The year after the death of his older brother, his father died from a cerebral stroke. Family relationships were complicated, Arnold, according to his ex-partner, Barbara Outland Baker, said that he wanted to be bigger, stronger so that his father would finally see him.
After rendering military service and competing in Mr. Europe decided to leave and take a flight to enter NABBA Mr. Universe that would take place in London. He obtained the second place, being surpassed by the North American Chester Yorton. In such competition, he would call the attention of the Bennett jury, who would train him under his charge and provided him lodging, where he perfected his inferior trunk and learned English. Later he met Reg Park in person, who influenced his training, all these possibilities made that, in 1967, at the age of 20, he won the title of Mr. Universe. Arnold won the title five times in the years 1967, 1968, 1969, 1970. At age 23 he won the title of Mr. Olimpia, in New York City, repeating the feat 7 times more. The use of anabolics is quite controversial in the fitness industry, Arnold admitted to having used anabolics, but he did it when they were still considered legal.
After having conquered the world of bodybuilding he wanted to venture into the cinema, his other passion as a child. In 1969 he starred in Hercules in New York. In 1973 he appeared as a deaf world in The Long Goodbay, under the direction of Robert Altman. In 1976 he played a role in Stay Hungry that gave him a Golden Globe as the new star of the year. The roles to which he could apply were conditioned by his physique and, at the same time, by his accent. In Hercules, they had to double it because of his bad pronunciation. In 1977 he starred in a film about the world of bodybuilding. In 1979 he would be part of Cactus Jack, a comedy that failed at the box office. In 1979 Arnold would put himself in the role of Mickey Hargitay, a bodybuilder, to make a biographical film.
The great success that would take to Schwarzenegger to reach the fame that he yearned for is Conan the Bárbaro, released in 1982 and directed by John Milius. After the great success at the box office, a second part would be made in 1984 that would achieve greater sales worldwide. That same year it would appear in Terminator, film directed by James Cameron, that would consolidate the fame of the actor. He worked in Hollywood film as Commando in 1985, Raw Deal in 1986, The Running Man in 1987, and Red Heat for the year of 1988. Another great success is Predator, in 1987. He is followed by multiple films with good reception.
The political career began with the Republican party in the United States. He showed himself as a Republican when he accompanied, in 1988, Vice President George Bush. In 1990 until 1993 he was president of the Council of Health, Physics and Sports. Bush named him and gave him the nickname Conan the Republican. This position returned to play later, in California. In 2003 he announced his candidacy for the governorship of California. 48% of the votes elected him as Governor, on October 7, 2003, and he was reelected in 2010 with 56% of the votes.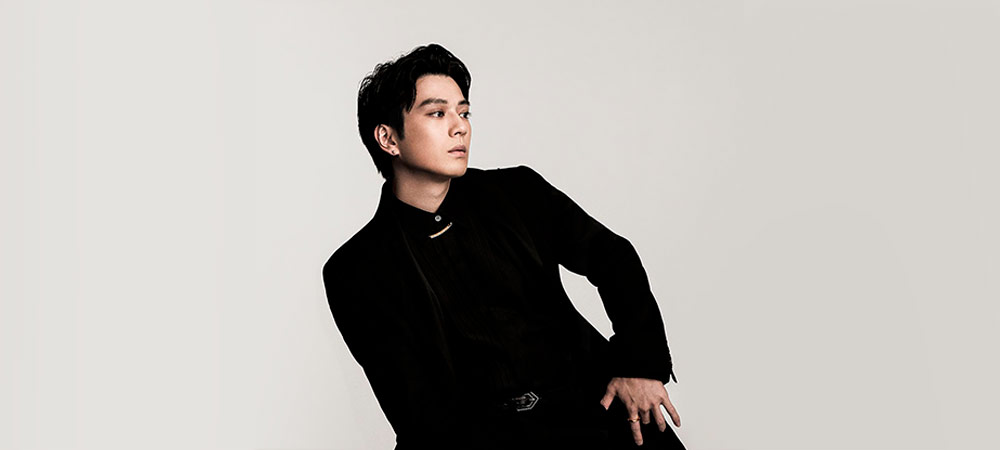 Arata Mackenyu Biography
Mackenyu Maeda (前田 真剣佑), also known artistically as Arata Mackenyu or simply Mackenyu (November 16, 1996), is an actor from Los Angeles, California, United States. He is renowned for his outstanding portrayal of Roronoa Zoro in the live-action adaptation of "One Piece".
Early years
Mackenyu Maeda, better known as Arata Mackenyu or simply Mackenyu, is an actor of Japanese descent who grew up in Los Angeles, United States. He is the son of the renowned martial artist and actor, Sonny Chiba, and Tamami Chiba. In addition, he has an older half-sister named Juri Manase and a younger brother named Gordon Maeda.
Mackenyu comes from a prominent family with a deep-rooted tradition in the world of acting. This passion for performing has been passed down from generation to generation, from his own father to his uncle Jiro Chiba, and even to his two siblings. Despite being born in the United States, Mackenyu holds Japanese nationality, a choice that involves renouncing his second nationality due to legal restrictions and cultural considerations in Japan. This commitment to his cultural heritage and his desire to reside in Japan led him to make this decision.
At Beverly Hills High School, where he successfully completed his studies and graduated.
Beginnings
In his adolescence, Mackenyu discovered his passion for acting after being inspired by Haruma Miura, with whom he would later share the lead role in "Brave: Gunjō Senki", sadly, shortly before the actor's tragic passing. Prior to this, he had been involved in projects alongside his father and other renowned performers, such as "Oyaji" and "Buzz (So-On: The Five Oyaji)".
In the year 2014, Mackenyu achieved his first leading role in a film called "Take a Chance". Additionally, he dazzled in a poignant short film portraying the life of a Japanese family affected by the aftermath of World War II, titled "Tadaima". This short film received the prestigious award for Best Narrative Short at the Asian American Film Festival in Philadelphia.
Career
His fame began to take off in 2015 when he secured the role of Eiji Tomari in "Kamen Rider Drive: Surprise Future". Just a year later, he joined the cast of the movie "Chihayafuru: Kami no Ku" ("Chihayafuru Part 1"), an adaptation of the manga "Chihayafuru", in which he portrayed Arata Wataya, a passionate karuta competitor. Subsequently, he was once again called upon to embody this iconic character in "Chihayafuru: Shimo no Ku" ("Chihayafuru Part 2").
In early 2016, Mackenyu took a significant step in his career by making his debut in the world of theater, participating in the Japanese musical "Boys Over Flowers" ("Hana Yori Dango: The Musical").
Mackenyu has experienced continuous growth in his acting career. Starting with his portrayal of Kazuya "Toji" Tojigamori in "Peach Girl", he continued to excel in the world of entertainment. In 2018, he starred in the series "Todome no Kiss" ("Kiss that Kills") as Takauji Namiki. Shortly thereafter, he reprised his iconic role as Arata Wataya in the movie "Chihayafuru: Musubi" ("Chihayafuru Part 3").
During the same period, he showcased his versatility by joining the supporting cast of "Pacific Rim: Uprising" as Ryoichi, a cadet and pilot of the jaeger Saber Athena.
Mackenyu had a successful year on the big screen in 2020. In January, he was part of the main cast in the film "Kaiji: The Final Game" as Minato Hirose. By the end of January, he took on the role of Aki Miyata in "Our 30 Minute Sessions".
A year later, in a new production, Mackenyu took on the lead role in the film "Brave: Gunjō Senki", where he portrayed Aoi Nishino, a student and member of the school archery club.
In 2021, Mackenyu made the decision to part ways with Top Coat and temporarily suspended all his activities in Japan, aiming to expand his career internationally. One of his early prominent roles in this new chapter of his acting career was that of Pegasus Seiya in the live-action adaptation of "Knights of the Zodiac", which hit the screen in May 2023. Furthermore, in 2022, we saw him in the role of Scar in "Fullmetal Alchemist: Revenge of Scar".
Furthermore, on August 31, 2023, the American audience marked the thrilling premiere of the live-action adaptation based on the popular manga and anime "One Piece". In this standout production, Arata Mackenyu took on a starring role, portraying Roronoa Zoro, a swordsman. He shared the set with Iñaki Godoy, Emily Rudd, Taz Skylar, Peter Gadiot, Morgan Davies, Jeff Ward, Jacob Gibson, among others.
Personal life
Since 2014, Mackenyu has made Tokyo, Japan, his home. In this city that has stolen his heart, he sealed his love by marrying Natsumi Okamoto. Currently, the couple is expecting their first child together.
Mackenyu is also a father to a child born when he was young. Speculation has arisen that the conception of his daughter may be related to a traumatic incident he experienced at the age of fourteen, involving a family friend. To date, Arata Mackenyu has chosen not to publicly address this matter, which has been handled with discretion and discussed very little.
Controversies and Accusations Involving Mackenyu
The Japanese actor is embroiled in multiple controversies in his home country, where several individuals, including a journalist, have publicly leveled accusations of rape and attempted murder against him. Regarding allegations of sexual abuse, three women have shared their experiences anonymously, detailing that Mackenyu would intoxicate them, stalk them, and at times, confine them, sometimes in the company of others. Additionally, there have been suggestions of more individuals making allegations, though these have not been publicly disclosed. As of now, the actor has not issued any comments on the matter.
Facts about Arata Mackenyu
He is a fan of anime, with one of his favorites being "Hunter x Hunter".
He changed his artistic name after portraying Arata Wataya.
He is fluent in English.
He resides in Tokyo.
Over the years, he has been part of live-action adaptations of famous anime series like Fullmetal Alchemist, Saint Seiya, Peach Girl, Tokyo Ghoul, Chihayafuru, and Rurouni Kenshin.
He had to pierce his ears for his role as Roronoa Mackenyu.
He learned to play the piano at the age of eleven.
Sadly, his father Sonny Chiba passed away due to complications from Covid-19.
He practices martial arts.
His father portrayed Hattori in Quentin Tarantino's film "Kill Bill Vol. 2".
He was a member of a musical band during his school years.
Filmography
Arata Mackenyu's Acting Roles:
Film
"Oyaji" (2007).
"Buzz (So-On: The Five Oyaji)" (2014).
"Tadaima" (2015).
"Kamen Rider Drive: Surprise Future" (2015).
"Take a Chance" (2015).
"Chihayafuru Parte 1" (2016).
"Chihayafuru Parte 2" (2016).
"Night's Tightrope" (2016).
"Bittersweet" (2016).
"Let's Go, Jets!" (2017).
"JoJo's Bizarre Adventure: Diamond Is Unbreakable Chapter I" (2017).
"Peach Girl" (2017).
"Pacific Rim: Uprising" (2018).
"Chihayafuru Parte 3" (2018).
"Over Drive" (2018).
"Impossibility Defense" (2018).
"Code Blue: The Movie" (2018).
"12 Suicidal Teens" (2019).
"Tokyo Ghoul S" (2019).
"NiNoKuni" (2019).
"Kaiji: Final Game" (2020).
"Our 30-Minute Sessions" (2020).
"Tonkatsu DJ Agetarō" (2020).
"Brave: Gunjō Senki" (2021).
"The Master Plan" (2021).
"Rurouni Kenshin: The Final" (2021).
"Fullmetal Alchemist: The Revenge of Scar" (2022).
"Fullmetal Alchemist: The Final Alchemy" (2022).
"Knights of the Zodiac" (2023).
TV
"Yume wo Ataeru" (2015).
"Sakurasaku" (2016).
"Tomorrow, I'll Surely Love You Again" (2016).
"Brass Dreams" (2016).
"Fugitive Boys" (2017).
"Kiss that Kills" (2018).
"Two Homelands" (2019).
"Our Dearest Sakura" (2019).
"Remote de Korosareru" (2020).
"The End of the Tiny World: Half A Year Later" (2021).
"Ichikei's Crow: The Criminal Court Judges" (2021).
"One Piece" (2023).