Anne Hathaway biography
Anne Jacqueline Hathaway (November 12, 1982) actress. She was born in Brooklyn, New York, United States. Her mother, Kate McCauley, was a theater actress, and Anne inherited her talent and taste for acting. While her father, Gerald Hathaway, served as a lawyer. Gerald always supported her in all her projects. Anne always found inspiration and the necessary support in them. The young woman was always very attached to the values ​​of the Catholic religion, in her childhood she thought about being a nun. But something very drastic and transcendental made her change her mind: find out that her teenage brother was homosexual.
This caused Hathaway to question many things about her faith, one of them if she could preach a faith that did not agree with homosexuality. Currently, she says that she does not belong to any religion and that rather her religious beliefs are in continuous progress. The young woman graduated from Millburn High School. During her time as a student, she developed her acting tastes and acted in several plays. Subsequently, this is the reason for enrolling in the Paper Mill Playhouse of New Jersey to study drama. When she arrived there, she already had some experience and she had also been nominated for the "Nacimiento Estrella Award" from the Playhouse for the best school representation in the state.
The young woman also studied at the Vassar College in Poughkeepsie, for which she had to move to New York, but stopped her studies to move to the Gallatin School of Individualized Study. Affirms the actress that those were the best moments of her life. She was the first and only teenager to be admitted to the intensive study program of action organized by the award-winning theater company Barrow Group. She was also part of the musical theater program organized by the Collaborative Arts Project, CAP 21. She also trained in dance, studied at the Broadway Dance Center.
As if that were not enough, she had great vocal ability, so in 1998 she had the privilege of giving two concerts at Carnegie Hall as a member of the All-Eastern US High School Honors Chorus. She had an adventure with the designer Lázaro Hernández who collaborated on a project. One of the obstacles she had in her career was her great height at a young age which led to her being rejected in several castings. But, after a while she got a role in the television series, Family Affairs. Her role received rave reviews and was nominated for the best dramatic actress at the 2000 Teen Choice Awards. Two years later she debuted on the big screen in the drama The Other Side of Heaven along with Christopher Gorham.
She had previously been accepted to the lead role of Mia Thermopolis in Garry Marshall's family comedy The Princess Diaries. This was the first of her films that premiered. Mia was a teenager from San Francisco who for life's sake realizes she is part of royalty. In this production, she had the privilege of working with artists such as Julie Andrews, Hector Elizondo, and Heather Matarazzo. The film was a worldwide success and launched her to stardom with only 19 years of age. Then she was in The Other Side of Heaven, based on the true story of a Mormon missionary in Tonga, but it did not run with the same fate.
Hathaway starred in a drama with Nicholas Nickleby, the film was based on the novel by Charles Dickens. Thanks to this performance there were rumors on the part of critics that Hathaway could be nominated for the Oscars. However, the film never got a large audience. Subsequently, Anne decided to break into the children's cinema with her role in Ella Enchanted, but the same thing did not happen with the television program that was a success, the film went indifferent to the big screen.
In 2004 Hathaway rejected the offer to participate in the film adaptation of The Phantom of the Opera that would have within its cast to important actors like Gerard Butler. The reason why she did not accept was because of her complex and radical contract with the company Walt Disney Pictures, with which she had many problems. She began the production of The Princess Diaries 2: Royal Engagement at the beginning of the year 2004, Anne repeated that character in the sequel of The Princess Diaries. The beautiful actress continued linked to the cinematic world of infantile type.
She started working on the animated film: Hoodwinked! (2005), where she lent her voice to the renewed protagonist of the story. In this dubbing, she again developed her singing ability because she had to perform several musical interventions during the tape. Her performances have earned her several recognitions, important roles in blockbuster productions, the respect of her colleagues and also an Oscar, Golden Globe, BAFTA and SAG for Best Supporting Actress for her performance in Les Miserables.
This tape under the direction of Tom Hooper. In the movie Les Miserable, the actress played I Dreamed a Dream. In this role, she had to change the look drastically. The film premiered on December 25, 2012, in the United States. For her performance, she received critical acclaim and received an Academy Award for Best Supporting Actress. Her fame has allowed her to be the cover of several magazines such as People magazine. The actress married Adam Shulman in 2012 who is also an actor. Four years later the couple had their first child, Jonathan Rosebanks Shulman.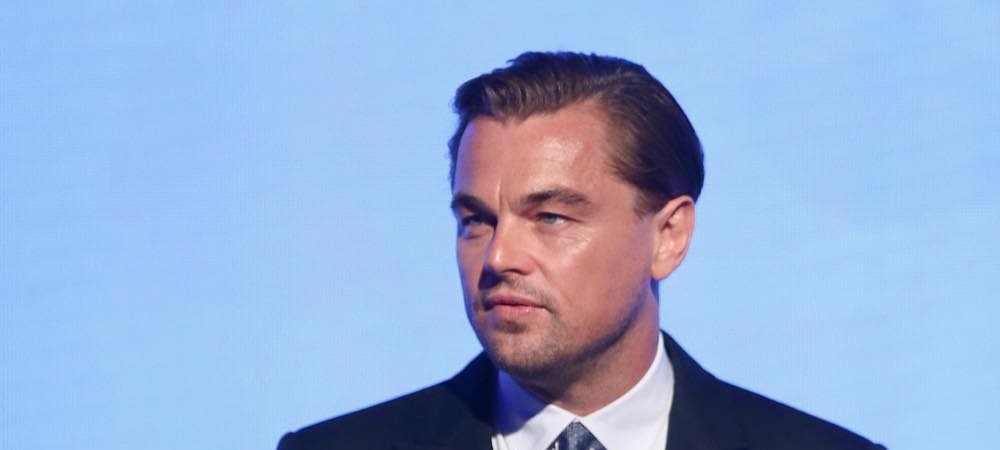 Biography of Leonardo DiCaprio
Leonardo Wilhelm DiCaprio is a renowned actor and film producer who has won numerous awards within the film industry. He was born on November 11, 1974, in Hollywood, Los Angeles, California, United States.
DiCaprio is an only child of Irmelin Indenbirken, a secretary born in Germany, and George DiCaprio, an underground comic artist and producer/distributor of comics. On his father's side, he has half-Italian (from Naples) and half-German (from Bavaria) ancestry. On the other hand, on his mother's side, his grandfather Wilhelm Indenbirken was German and his grandmother Helene Indenbirken was a German citizen born in Russia under the name Yelena Smirnova.
He was named Leonardo because, while his pregnant mother was looking closely at a painting by the great artist Leonardo da Vinci in a museum, DiCaprio gave a strong kick inside her belly. His parents divorced when he was only one year old, and they shared custody of Leonardo until 1997.
Studies, beginnings in acting.
As for his education, he did not attend university and only took basic courses at John Marshall High School in Los Angeles. His career in the world of image and acting began when he followed his older stepbrother, Adam Farrar, in television advertising, starring in a commercial for the Matchbox car brand at the age of fourteen and subsequently participating in educational films. At the age of five, he was also part of the children's television series "Romper Room", but had to leave it as it was detrimental to him.
"1990 – 1991: Debut in television and cinema"
In 1990, he made his true television debut when he was cast to be a part of the "Parenthood" ensemble, a series based on the film of the same name. He then landed minor roles in several series, including "The New Lassie" and "Roseanne," as well as a brief part in "Santa Barbara." His work in "Parenthood" and "Santa Barbara" earned him a nomination for the Young Artist Award for Best Young Actor. His big screen debut came in 1991 with the science fiction and horror movie "Critters." Later on, he became a recurring member of the cast of the ABC sitcom "Growing Pains," playing Luke Brower. However, DiCaprio didn't achieve success in the film industry until 1992, when he was selected by Robert De Niro from among 400 young actors for the lead role in "This Boy's Life," which also starred Ellen Barkin and De Niro himself.
1993 – 1996
Later, in 1993, DiCaprio played the mentally disabled younger brother of Johnny Depp in "What's Eating Gilbert Grape." The film's director, Lasse Hallström, admitted that he initially sought a less attractive actor, but he decided on DiCaprio because he had become "the most observant actor" among all who auditioned. The film was a great financial and critical success, resulting in Leonardo being highly praised for his performance, which led to him being awarded the National Board of Review for Best Supporting Actor and nominated for an Academy Award and a Golden Globe. Subsequently, he had roles in films such as "The Quick and the Dead" (1995) and was one of the leads in "Romeo + Juliet" (1996).
But his big break came with director James Cameron, who offered him the lead male role in Titanic (1997), a movie that not only won a considerable number of Academy Awards but also became a social phenomenon. Afterwards, DiCaprio gained greater acceptance in the cinematic world, so he was part of numerous films such as:
The Man in the Iron Mask (1998)
The Beach (2000)
Catch Me If You Can (2002)
The Aviator (2004)
The Assassination of Richard Nixon (2004)
Blood Diamond (2006)
Gardener of Eden (2007)
Body of Lies (2008)
Orphan (2009, as producer)
Shutter Island (2010)
Inception (2010)
Django Unchained (2012)
The Great Gatsby (2013)
Runner Runner (2013)
The Wolf of Wall Street (2013)
The Revenant (2015)
The Audition (2015).
Curiosities
Interestingly, he was nominated for an Oscar five times: Best Supporting Actor for What's Eating Gilbert Grape, Best Actor for The Aviator, Blood Diamond and The Wolf of Wall Street. This generated a lot of jokes and talk of a supposed "curse" in Hollywood. But in 2015, he finally won the award thanks to his great performance in "The Revenant".
It should also be noted that DiCaprio is a committed environmentalist who has received praise from environmental groups for choosing to fly on commercial flights instead of private planes like most celebrities, and for driving an electric hybrid vehicle and having solar panels in his home.