Personal information
Full name

Alexandria Ocasio-Cortez

Birthdate

October 13, 1989

Age
33 años
Occupation

Politician and activist

By-name

AOC

Nationality

U.S

Parents

Blanca Cortez and Sergio Ocasio

Zodiac sign
Virgo
Alexandria Ocasio-Cortez Biography
Alexandria Ocasio-Cortez or AOC (October 13, 1989) is an American politician and activist of Puerto Rican ascendance. She is a member of the Democratic Party and in 2019, she was elected a congressman for the 14th district of New York defeating Joseph Crowley. Ocasio-Cortez is part of the new wave of women in American politics: she on the left, feminist, defender of the LGBTI + collective, the Green New Deal, and daughter of immigrants.
Ocasio-Cortez was born in New York on October 13, 1989. Daughter of Puerto Rican Blanca Cortez and New Yorker Sergio Ocasio, she lived in the Bronx before the family moved to Yorktown Heights in Westchester County. She attended Yorktown High School and upon graduation, she entered Boston University, where she studied Economics and International Relations. She was then a fellow at Senator Ted Kennedy's immigration office. After finishing college in 2011, she returned to the Bronx and got a job as an educational director. However, the economic crisis affected her family, so she was forced to also work as a waitress, taking shifts of more than ten hours, to help her mother. By then, Ocasio's father had already died (due to cancer) and her mother was working as a cleaner. In 2012, she founded the Brook Avenue Press children's bookstore, which was in operation until 2017.
Ocasio-Cortez entered politics in 2016 as the organizer of Bernie Sanders' New York campaign in the Democratic primary. Once the elections were over, she traveled all over the United States, visiting places like Flint (Michigan), where she spoke about the problem of contamination to drinking water; and the Standing Rock Native Reservation. Ocasio-Cortez was one of the activists who protested against the pipeline that threatened native property. Progressive and left-wing, in May 2017 Ocasio-Cortez would run for the first time as a candidate for the New York primaries. Although she never thought of lassoing, her campaign was widely accepted by the public. Such was the success of her campaign that she was elected over the famous Democratic leader Joseph Crowley. It was a milestone, she was young and inexperienced, but with the support of a new generation, she managed to defeat the candidate with the most experience and recognition of the campaign.
Alexandria Ocasio-Cortez, Congresswoman in New York. Alexandria was elected a congressman for the 14th congressional district of New York in November 2018. She took office in January 2019. Among her proposals are: improving and expanding Medicare, promoting free public education, creating more accessible sources of employment, reforming the judicial system, fight for better measures against climate change (Green New Deal) and gun control and abolish the Immigration and Customs Enforcement agency.
"Women like men aren't supposed to run for office. I wasn't born to a wealthy or powerful family (…) My name is Alexandria Ocasio-Cortez. I'm an educator, an organizer, a working class New Yorker "

(Ocasio-Cortez fragment of her campaign video) Alexandria, along with other women of Hispanic, Indian, and Jamaican ascendance present themselves as the new face of American politics, perhaps heralding a change and opening the way to sustainable, accessible, and feminist progress.
She starred in the Netflix documentary Knock Down The House.

Princess Margaret, Countess of Snowdon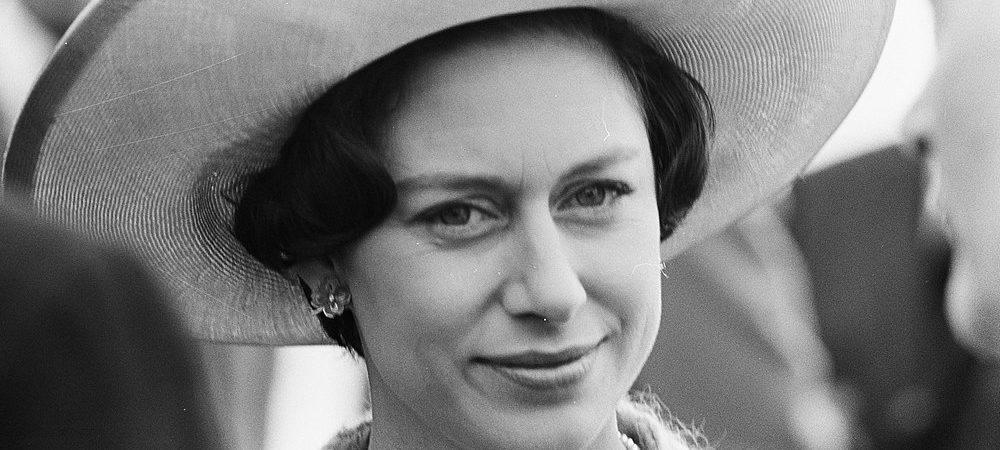 Princess Margaret, Countess of Snowdon Biography
Margaret Rose (August 21, 1930 – February 9, 2002) was born at Glamis Castle in Scotland. Her parents were Prince Albert, Duke of York, and her mother was Elizabeth, Duchess of York. Because of her royal lineage, Margaret received the treatment of Royal Highness. Her baptism was a huge event and it was led by Cosmo Lang, Archbishop of Canterbury and it was carried out in the Private Chapel of Buckingham Palace on October 30, 1930. She was privately educated by a governess, named Marion Crawford. In 1936, her father rose to George VI after her uncle King Edward VIII abdicated the throne. She attended the coronation of her parents in 1937.
Early life
During World War II, Margaret remained at Windsor Castle. On February 6, 1952, her father died, and her older sister became Queen Elizabeth II. In her youth she met Colonel Townsend with whom she had an affair, this union was the target of much criticism and controversy for her failure. Despite his honorable military career, he had no chance of marrying the princess, because he was a divorced man, and her relationship caused great controversy in the 1950s.
Love life and marriage
The young woman had several lovers, including the future Canadian Prime Minister John Napier Turner. It was until May 16, 1960, that Margarita surprisingly married photographer Antony Armstrong-Jones, son of Ronald Armstrong-Jones and Anne Messel, at Westminster Abbey. In reality, no one was aware of this love, and it was never suspected that there was interest between the two. After the ceremony was approved by the Royal Household, this ceremony was described as a "modern" royal wedding, considered the first. It was televised in the UK. The Daily Express claims it had 300 million viewers around the world. After the honeymoon that lasted several weeks, they moved to Kensington Palace, where her son, David, would later be born.
In 1961, the princess's husband was awarded the title of Earl of Snowdon; for this reason, Margaret formally obtained the title of Princess Margaret, Countess of Snowdon. During the 1960s, they were known as the most glamorous British couple, and their daughter Sarah was born. Antony Armstrong-Jones was the first "commoner" to marry the daughter of a king for more than 400 years, but the marriage crisis was not long in coming. In less than ten years of relationship, the couple had grown apart and, after almost 20 years of marriage, they announced their divorce. The royalty questioned this situation a lot and assured that it was due to their past detached from the aristocracy. The princess continued to be one of the most desired women in England.
Despite the situation, the princess' family continued to have great affection for Tony. She got along very well with Prince Charles and adored Queen Elizabeth. But, the problems related to the lack of interest on the part of the princess began. Both had strong and defined personalities which prevented reaching an agreement. In 1962, Snowdon was appointed artistic advisor to The Sunday Times, a position he carried out with great responsibility and enthusiasm. This situation made the relationship even worse because he dedicated much more time to his work than to his family. Then infidelity came into the relationship.
Affairs
Margaret began to have encounters with Snowdon's friend from college, Anthony Barton, and later with Roddy Llewellyn, an 18-year-old gardener. In 1969, it became known that Snowdon had an extramarital affair with Mrs. Jacqueline Rufus-Isaacs. Their divorce was the first in the royalty since King Henry VIII in 1540. Despite their problems, the couple continued to maintain a close relationship. Before long, Snowdon married Lucy Lindsay-Hogg. His only daughter, Frances Armstrong-Jones, was born from this union. At the time he got divorced again and he had another child with journalist Melanie Cable-Alexander.
Later, a DNA test in 2004 confirmed that he had had a daughter, Polly Fry, shortly before he married Princess Margaret. she proved her paternity, but he denied any relationship to that issue.
Death
Princess Margaret, Countess of Snowdon, passed away on February 9, 2002, of a cerebral vascular problem at the age of 71. Her funeral was at the same time as the 50th anniversary of the burial of her father, King George VI.