Virgil biography
Publio Virgilio Marón (October 15, 70 b.C. – September 21, 19 b.C.), Roman poet, author of The Aeneid. He was born in the Andes, today Italian Lombardy, Rome. His parents of modest origin, his father an industrial potter and his mother a free woman, together they could provide some studies. The following he made were obtained thanks to the support of patrons and friends, such as Cayo Maecenas, the poet Horacio and also Octavio, future emperor Augustus. He studied rhetoric and language, Greek philosophy in Cremona. Then he went to Milan, Rome, and Naples to deepen them and took the opportunity to receive instruction in medicine and mathematics, which earned him a refined culture.
During these constant transfers and studies, he spent part of his time writing. He had to stop his studies due to the death of his father, he returned to Mantua, in order to administer the inheritance left by his father. The life in the field was the maximum inspiration to write the bucolic poems called "Eglogas." In this poem, he developed many themes of the pastoral tradition, he was inspired by the Idylls of Theocritus, although trying to find his style, he introduced numerous allusions to characters and situations of his time. This was the beginning of his poetic career that later earned him the title of "Prince of Latin poets."
At thirty-four, leaving his father's farm in trustworthy hands, he moved to Naples, where he wrote his poem The Eclogues, with the support of Maecenas. This poem was firmly convinced to support the imperial policy of promoting agriculture in Italy, to motivate the work of agriculture among the Roman people. The situation at that time reflected a displacement of agriculture by the art of war, then, the vision of the land as a source of wealth and prosperity had been lost. He persuasively recreated the beauty of peasant life and its different aspects: farming, livestock, and beekeeping. After this work, much appreciated by Maecenas, he decided to give everything he needed so Virgil only dedicated his life to writing.
For ten years he began to write La Eneida, an epic, commissioned by Emperor Augustus, which recounts the greatness and glory of the Roman Empire, narrating from its origins, development and culminating in its splendor. To carry out this magnificent work, he had to make several trips through the vast Roman territory to seek inspiration and accuracy. The delivery of this work was the trigger that allowed him to be known throughout Rome, surrounding him with an atmosphere of veneration and unparalleled affection. It was for many Romans model of sincerity and benevolence, a prototype of perfect man.
Another reason to be so admired was his remarkable love for study and the care with which he taught and corrected his disciples in the art of constructing verses. His talent was reflected in all his works. In addition, also his influence by the Homeric model, present so much at a formal level as thematic, although it is visible the influence in his works of Roman poets like Ennio, Lucrecio, and Apolonio of Rodas.
The Aeneid was considered in his time, and from that moment, as a model of literary perfection for its metric balance and its musicality. Virgil also developed several minor works of epic, elegiac and didactic character, entitled the Vergilian Appendix, this was a creation of his youth, although the data of the creation is not totally defined.
However, the poet had to freeze his work, because in 19 a.C. traveled to Greece and Asia with the idea of ​​acquiring more landscape and geographical references for his masterpiece, practically completed, this trip also allowed him to deepen the study of philosophy. During the trip, he became seriously ill, and on his deathbed he asked his friends Vario and Plocio to destroy The Aeneid, considering it imperfect. He prayed that it was not attended to by Augustus and soon after it was published by Vario Rufo and Plotio Tuca.
During the trip to Greece and Asia, he fell ill, for that reason, he returned again. While he was on his deathbed, he insistently insisted that his companions discard La Eneida, considering it an inaccurate and imperfect work. On September 21 of the year 21 b.C. Virgil died. But his wish was not fulfilled, his work was published and subsequently sold. Representing a resounding success. Virgil always wrote thinking about posterity.
As a result, he left a literary legacy that stood the test of time. His importance was such that, the figure of Virgil was adorned in the Middle Ages as a legionary being. The reputation he enjoyed throughout the Middle Ages was surprising, he was even considered as a prospective Christian, it was stated that in one of his Bucolics there was a prophecy of the arrival of the Messiah. Dante, in the Divine Comedy, made him his guide through Hell and Purgatorio.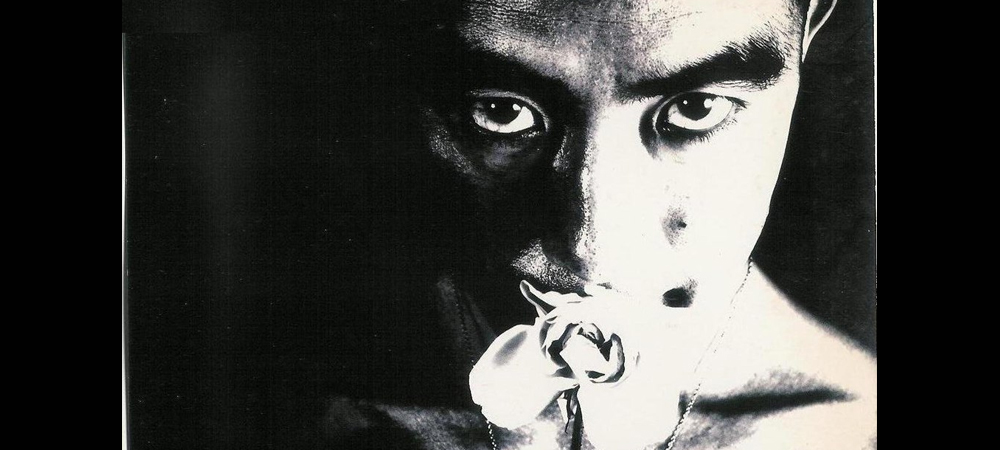 Yukio Mishima Biography
Yukio Mishima (January 14, 1925 – November 25, 1970) was a novelist, essayist, poet, and critic. He was born in Tokyo, Japan. His birth name was Kimitake Hiraoka. His father Shizue served as Secretary of Fisheries for the Ministry of Agriculture and his mother Azusa Hiraoka was completely devoted to the household. Despite this, Yukio was in the care of his grandmother, Natsu. During this time, the little boy had no contact with his parents. Natsu had mental problems and on many occasions, she was violent and had a madness crisis, this was later portrayed in Yukio's works.
Beginnings
He learned a taste for letters and languages from his grandmother. When he was 12 years old, Mishima began to write his first stories, besides, he had already read a large number of books by authors such as Oscar Wilde and Rilke, as well as numerous Japanese classics. He attended a fairly prestigious school called the Peers School, attended by the Japanese aristocracy, and eventually extremely wealthy commoners. But, then he realized that it was the worst decision he made. He spent six miserable years in this place.
He never built friendships and was sometimes attacked by his peers. The only redeemable of that time was his participation in the editorial board in the literary society of the school, thanks to this he was able to achieve a great aptitude for literature. His performance was so good that he was commissioned to write a story for the prestigious literary magazine, Bungei-Bunka. He presented a work called Hanazakari no Mori (The forest in all its splendor). Later, the story was published in 1944, due to the war it had to be published in a small print run due to a shortage of paper.
In his youth, he suffered from tuberculosis, for this reason, he avoided doing military service and participating in the war. But for Mishima, it was taken as something negative and shameful. One of Mishima's dreams before he became a writer was to be a kamikaze pilot. It was glorious for him to die heroically for his homeland. Frustrated, he decided to spend a lot of time writing until his father disagreed and forbade him. Mishima had to do it at night, supported and protected by his mother Shizue, who always read his stories. Then his father ordered him that he should study law and not literature.
Trajectory
Graduated from the University of Tokyo in 1947, Mishima never stopped writing during his university career. He got a job as a civil servant in the Japanese Ministry of Finance. But this work was so exhausting that he decided to leave it with the support of his father a year later.At that time he was able to dedicate all his time to writing. Mishima began to write all kinds of works: novels, plays, short stories, also poems, articles, and essays. Usually, his work was devoted to dark and stark themes, although contrasted with the delicacy and restraint of his style. His works led him to have worldwide recognition and to be the best-known Japanese writer abroad.
Mishima's works
The way he expresses desire and rejection, beauty, and violence, is of great attraction to the public. Mishima received the influence of Nihon Romanha, a writer belonging to Japanese romanticism, who emphasized the unity of Japan and its cultural values. This was a vehicle to reinforce nationalist ideology and more in times of war. However, Mishima was also interested and was a great admirer of modern Western literature. His first extensive work The Forest in Flower, was published in 1941. This work, like The Cigarette (1946), and Thieves (1948) were written during World War II and show the total departure from the tragic reality of war and of defeat.
In 1949 he published a work that quickly gained popularity: Confessions of a mask, a work that marked the definitive consecration of him in the literary world. Although some critics showed bewilderment and reservations about the particularity of the subject (because the protagonist confessed his homosexuality) certainly this represented a novelty in Japanese literature. Mishima was drawn to the aesthetic values ​​of Western classicism. The Golden Pavilion (1956) was his most successful work in the 1950s.
In 1958, he traveled to the United States and upon his return, Mishima married the daughter of a well-known painter. A year later, Kyoko's House was published, it did not receive the favors of the critics. He always tried to reflect his taste for the values ​​of the authentic Japanese based on the values ​​of the samurai. In this sense, fascinated by the ideology of warriors, he wrote The Way of the Samurai and In Defense of Culture (1968). Mishima presented himself as a defender of the restoration of the values ​​of the prewar and militaristic culture. The author was a man concerned about corporality and the state of the body, for this reason, he was a lover of the Martial Arts.
From 1955 Mishima began an intense program of physical activity and also resorted to military training at the Sietai base, together with a group of university students. His enormous literary production, among which, along with those already mentioned, stand out: The prohibited color (1951), The death of mid-summer (1953), The voice of the wave (1954), The taste of glory (1963) and Thirst for love (1964).
After the Banquet (1960), one of his most successful novels, he wrote Patriotism (1961) and Death in the afternoon, and other stories (1971), a compilation of short stories representative of a time when he was dying in the name of noble ideals.
Among his theatrical production of these years, it is worth mentioning Madame de Sade (1965) and My friend Hitler (1968). His most popular work is: The sea of ​​fertility, composed of the novels Snow of spring (1966), Runaway horses (1968), The temple of the dawn (1970)and The corruption of an angel, completed the latter days before his death. In this work, a critique of Japanese society is made for the loss of traditional values. Yukio Mishima was concerned about the strong westernization of his country and analyzed its transformation from a pessimistic and critical perspective.
This terrible vision of Mishima led him to embrace suicide as the only way out of him, ending his life on November 25, 1970.