Selena Gomez Biography
Selena Gomez is an internationally known actress and singer. One of the projects she has participated in and which has the most success is the Disney series "The Wizards of Waverly Place".
Her full name is Selena Marie Gomez. She was born on July 22 of 1992 in Grand Prairie, Texas. Her parents are Amanda Cornett and Ricardo Gomez. Her mother was only sixteen when Selena was born.
When she was 9, she got her first job in show business when she got the role of Gianna, in Barney and her Friends. Thus, she became one of the children who played with the most famous anthropomorphic purple dinosaur in history. Selena worked on several episodes of seasons 7 and 8 between 2001 and 2003. As a fun fact: Selena is not the only singer who worked on Barney and his Friends during this period; Demi Lovato was also part of the cast of the show.
After leaving the series, Selena Gomez auditioned for several roles in other programs and films but was not very successful. She got a small role in the 2003 film "Mini Spies 3 (Spy Kids 3-D: Game Over)" and another like Julie in "Walker, Texas Ranger: Trial by Fire". She also was given the role of Emily Grace Garcia in the 2006 Brain Zapped program, for which she wrote a song.
Eventually she got a couple of small roles as a guest star from two Disney Channel shows that were popular at the time: "Zack and Cody: Twins in Action (whose original title was The Suite Life of Zack and Cody)" and "Hannah Montana".
In 2007, she was chosen to play the leading role of Alexandra Margarita Russo, better known as Alex Russo, in "The Wizards of Waverly Place. The show tells the story of a family of five in which the three children are sorcerers in training. The show lasted on the air for four seasons with 106 episodes in total and gave rise to the movie "Wizards of Waverly Place: The Movie". The program received a great reception and was nominated for five Emmy awards. Two of them went to Selena.
In 2008, she worked on his first animated film: "Horton hears a who!" (whose original name is Dr. Seuss' Horton Hears a Who!) and acquired a leading role in the ABC Family production called "A Modern Cinderella 2" (Another Cinderella Story) where she played the character of Mary Santiago, a dancer who suffers a lot of abuse from her legal guardian and two daughters and whose life changes when she meets Joey Parker, a famous pop singer.
Gomez began her musical career in 2008 when recorded "Cruella de Vil" for the Disney CD, Disneymania 6. The original version of the song is part of the soundtrack of 101 Dalmatians. Additionally, she recorded three songs for the film "A Modern Cinderella 2" and one for the soundtrack of "Tinker Bell".
During her spectacular start as a professional artist, the singer created a band called Selena Gomez & the Scene with which she recorded three albums: Kiss & Tell (2009), A Year Without Rain (2010) and When the Sun Goes Down (2011).
2009 was one of the years with most impact for the actress and singer. She began her first musical work, the pop album entitled Kiss & Tell with support from the Hollywood Records production company. The album went on sale in September 2009.
On the other hand, she co-starred with Demi Lovato the Disney Channel film, "Princess Protection Program" and worked on the "The Wizards of Waverly Place: The movie". Both works counted on her participation as a singer. For the "Princess protection program", she performed with Demi Lovato the song "One and the Same" and in the movie of "The Wizards of Beverly place" she contributed in four songs: Disappear, Magical, Magic and Everything Is not as It Seems.
Selena was part of the cast in the 2012 film, "Spring Breakers" directed by Harmony Korine and in which she shared stage with, Vanessa Hudgens, Rachel Korine, Ashley Benson, James Franco, Heather Morris, Emma Holzer, Ash Lendzion, Josh Randall, Gucci Mane. Also, in 2012, she was the voice of Mavis in the animated film "Hotel Transylvania".
In 2013, she co-starred in the movie "Getaway" directed by Courtney Solomon and Yaron Levy. The same year she released her first studio album as a soloist entitled Stars Dance.
The following year, Selena released "For You", an album in which she compiled songs from her three previous albums with her former band (Selena Gomez & The Scene) and her solo album. In addition, she played Nina Pennington in the comedy film "Behaving Badly".
Her fifth album, "Revival", came out in 2015. In that year, as well Selena Gomez participated in the second part of "Hotel Transylvania" movie and became a mentor to the ninth season of The Voice for Gwen Stefani's team.
In January 2014, the news of her fight against lupus came out to the public and was known that she had been fighting it since 2012.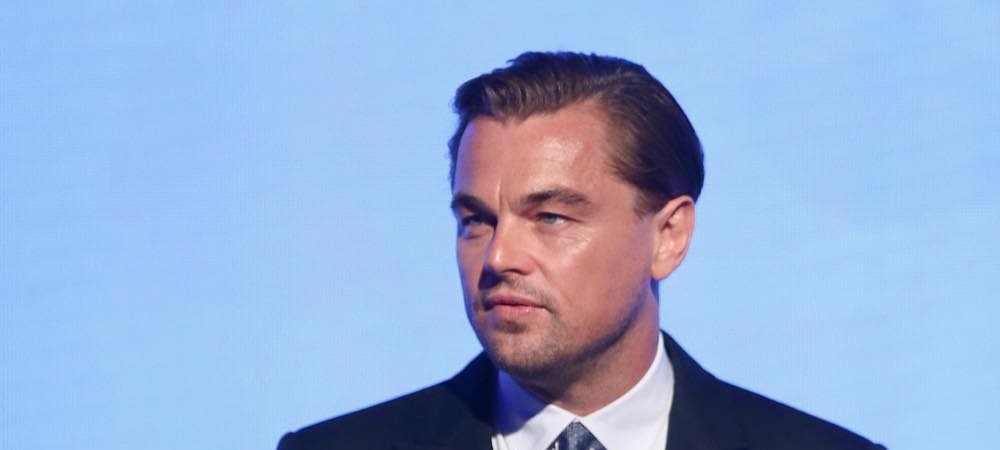 Biography of Leonardo DiCaprio
Leonardo Wilhelm DiCaprio is a renowned actor and film producer who has won numerous awards within the film industry. He was born on November 11, 1974, in Hollywood, Los Angeles, California, United States.
DiCaprio is an only child of Irmelin Indenbirken, a secretary born in Germany, and George DiCaprio, an underground comic artist and producer/distributor of comics. On his father's side, he has half-Italian (from Naples) and half-German (from Bavaria) ancestry. On the other hand, on his mother's side, his grandfather Wilhelm Indenbirken was German and his grandmother Helene Indenbirken was a German citizen born in Russia under the name Yelena Smirnova.
He was named Leonardo because, while his pregnant mother was looking closely at a painting by the great artist Leonardo da Vinci in a museum, DiCaprio gave a strong kick inside her belly. His parents divorced when he was only one year old, and they shared custody of Leonardo until 1997.
Studies, beginnings in acting.
As for his education, he did not attend university and only took basic courses at John Marshall High School in Los Angeles. His career in the world of image and acting began when he followed his older stepbrother, Adam Farrar, in television advertising, starring in a commercial for the Matchbox car brand at the age of fourteen and subsequently participating in educational films. At the age of five, he was also part of the children's television series "Romper Room", but had to leave it as it was detrimental to him.
"1990 – 1991: Debut in television and cinema"
In 1990, he made his true television debut when he was cast to be a part of the "Parenthood" ensemble, a series based on the film of the same name. He then landed minor roles in several series, including "The New Lassie" and "Roseanne," as well as a brief part in "Santa Barbara." His work in "Parenthood" and "Santa Barbara" earned him a nomination for the Young Artist Award for Best Young Actor. His big screen debut came in 1991 with the science fiction and horror movie "Critters." Later on, he became a recurring member of the cast of the ABC sitcom "Growing Pains," playing Luke Brower. However, DiCaprio didn't achieve success in the film industry until 1992, when he was selected by Robert De Niro from among 400 young actors for the lead role in "This Boy's Life," which also starred Ellen Barkin and De Niro himself.
1993 – 1996
Later, in 1993, DiCaprio played the mentally disabled younger brother of Johnny Depp in "What's Eating Gilbert Grape." The film's director, Lasse Hallström, admitted that he initially sought a less attractive actor, but he decided on DiCaprio because he had become "the most observant actor" among all who auditioned. The film was a great financial and critical success, resulting in Leonardo being highly praised for his performance, which led to him being awarded the National Board of Review for Best Supporting Actor and nominated for an Academy Award and a Golden Globe. Subsequently, he had roles in films such as "The Quick and the Dead" (1995) and was one of the leads in "Romeo + Juliet" (1996).
But his big break came with director James Cameron, who offered him the lead male role in Titanic (1997), a movie that not only won a considerable number of Academy Awards but also became a social phenomenon. Afterwards, DiCaprio gained greater acceptance in the cinematic world, so he was part of numerous films such as:
The Man in the Iron Mask (1998)
The Beach (2000)
Catch Me If You Can (2002)
The Aviator (2004)
The Assassination of Richard Nixon (2004)
Blood Diamond (2006)
Gardener of Eden (2007)
Body of Lies (2008)
Orphan (2009, as producer)
Shutter Island (2010)
Inception (2010)
Django Unchained (2012)
The Great Gatsby (2013)
Runner Runner (2013)
The Wolf of Wall Street (2013)
The Revenant (2015)
The Audition (2015).
Curiosities
Interestingly, he was nominated for an Oscar five times: Best Supporting Actor for What's Eating Gilbert Grape, Best Actor for The Aviator, Blood Diamond and The Wolf of Wall Street. This generated a lot of jokes and talk of a supposed "curse" in Hollywood. But in 2015, he finally won the award thanks to his great performance in "The Revenant".
It should also be noted that DiCaprio is a committed environmentalist who has received praise from environmental groups for choosing to fly on commercial flights instead of private planes like most celebrities, and for driving an electric hybrid vehicle and having solar panels in his home.