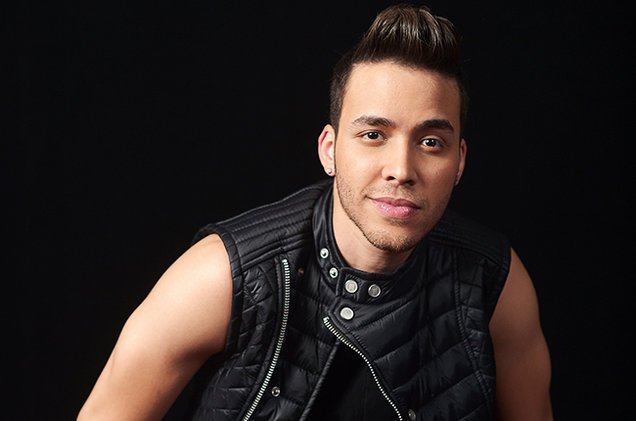 Prince Royce Biography
Geoffrey Royce Rojas, popularly known in the world of music as Prince Royce, is a singer and composer of genres such as bachata, latin pop, and r & b. He was born on may 11, 1989, in the bronx, a district of new york, united states. He is the son of ramón rojas (taxi driver) and ángela de león (stylist), both of dominican ascendance. Since a very young age, he began to sing in the choir of elementary school, where he showed an excellent performance and was chosen to represent his school in singing competitions.
When he was 13 years old, he started writing poetry, which later became lyrics. In the year 2005, he composed his first songs and chose to take the stage name of Prince Royce. For the year 2007, the singer already made small presentations at social events, tv shows, and clubs. In addition, he sold cell phones to generate income and pay the musicians who accompanied him. At the age of 19, he would meet andrés hidalgo, who became his friend and manager, prompting him to dabble in bachata music.
The recording of his first album titled "Prince Royce" was made in 2009, and subsequently, it was published on march 2, 2010. The release of his album made him appear in the 15th position on the  latin albums of billboard's chart in the united states. The main song of that album, "stand by me" was a bachata version of the song by ben e. King, and which reached the first position in the  tropical songs and latin tropical airplay of billboard's charts in the united states, and reached the eighth position on the hot latin songs list of the same magazine.
On february 8, 2010, he would release his song "corazón sin cara" with which he became much more popular in the world of music, also ranked in the first place on lists like tropical songs, latin airplay and latin tropical airplay, and number four on the hot latin songs list in the united states. The album where the aforementioned successes came, was certified double platinum by the Recording Industry Association of America (RIAA). In december of the same year, he would record the song "el campo de los sueños", in collaboration with Sergio George, and which was used as the soundtrack of the program "domingo de grandes ligas" of the american television channel espn. The album "Prince Royce" also would receive a latin grammy award nomination for best contemporary tropical album.
Prince royce continued working on music, and on april 10, 2012, he would release his second album titled "phase ii". This album was a great success, thanks to the song "the little things", becoming one of the best-selling albums on the itunes platform. "the little things" reached the top of the list of tropical music on billboard and later led the billboard's hot latin songs. The singer was part of a show called "11 11 en mi cuadra nada cuadra" which he used to promote his musical single. Six months later, "phase ii" received a platinum record in the united states and puerto rico and was nominated for the latin grammy in the category of best tropical album. On november 19 of that year, he would release "# 1's" which was a compilation album of his best songs; with that record work, he would reach the third position in billboard's hot latin albums list.
In april 2013, prince royce announced that he had signed a contract with the music label sony music entertainment, with which he would release his album "Soy el mismo" on october 8 of that same year. In the record work the song "Darte un beso" was highlighted, which quickly reached the top of billboard's hot latin songs list. The success of his album continued, so on april 4, 2014, he would receive a gold disc from sony music latin, thanks to the great sales that his "Soy el mismo" album had.
On july 24, 2015, he would release his first album in english titled "double vision" in which the collaborations of Jennifer Lopez, Pitbull, Tyga, Kid Ink and Snoop Dog were highlighted.
HITS
Stand By Me: 2010.
Corazón sin cara: 2010.
El amor que perdimos: 2011.
Su hombre soy yo: 2010.
Mi última carta: 2011.
Las Cosas Pequeñas: 2012.
Incondicional: 2012.
Te me vas: 2013.
Darte un beso: 2013.
Nada: 2014.
Stuck on a Feeling, en colaboración con Snoop Dogg: 2014
Soy el mismo: 2014.
Solita: 2015.
Back It Up, en colaboración con Jennifer López y pitbull: 2015.
Culpa al corazón: 2016.
La carretera: 2016.
Deja vu, en colaboración con Shakira: 2017.
Ganas Locas: 2017.
Dilema: 2017.
Te necesito; 2017.
DISCOGRAPHY
Prince Royce: 2010.
Phase II: 2012.
Soy el mismo: 2013.
Double Vision: 2015.
Five: 2017.
AWARDS
Lo Nuestro Award for Artist of the Year, 2011
Latin Artist of the year, 2011
Tropical Airplay Artist of the Year, Solo 2011
Tropical Albums Artist of the Year, Solo 2011
Tropical Album of the Year 2011
Hot Latin Songs Artist of the Year 2012
Tropical Song Artist of the Year, Solo 2012
Tropical Album Artist of the Year, Solo 2012
Tropical Song of the Year "Corazon sin cara" 2012
Album of the Year 2012
Tropical Album of the Year 2012
Albums Artist of the Year, Male 2013
Tropical Songs Artist of the Year, Solo 2013
Tropical Albums Artist of the Year, Solo 2013
Tropical Song of the Year "Incondicional" 2013
Hot Latin Songs Artist of the Year, Male 2014
Latin Pop Songs Artist of the Year, Solo 2014
Tropical Songs Artist of the Year, Solo 2014
Streaming Song of the Year "Darte un beso" 2014
Tropical Songs Artist of the Year, Solo 2017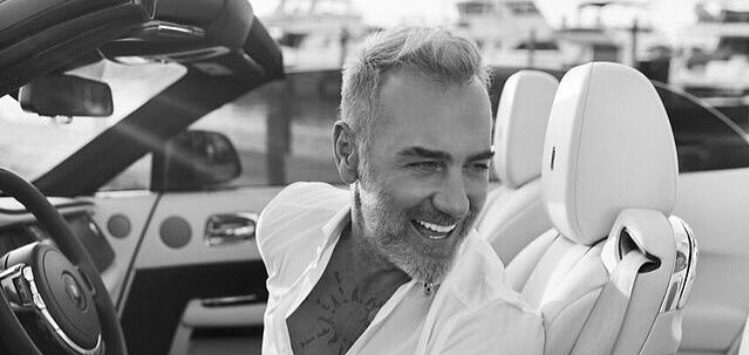 Gianluca Vacchi biography
Gianluca Vacchi (August 5, 1967) Born in Bologna, Italy. Italian businessman and artist, known for his eccentricity and the way he manages his money, throwing lavish and expensive parties. His lifestyle is frequently shared by the businessman through his social networks.
Vacchi is a man of more than 50 years who has attracted the attention of various people, not only for his eccentricity but also for his physical attractiveness. He currently has more than 15 million followers on instagram and since 2014 he has become popular with the hashtag #GVLifestyle.
There is only one life and you have to live it trying to enjoy everything you can.

Gianluca Vacchi
Family and studies
Gianluca Vacchi grew up in a wealthy family. From an early age he was interested in business. He studied economics and then began to be part of the family business. Later he founded the company IMA, a company dedicated to the creation of pharmaceuticals, cosmetics and others. Over time, Vacchi diversified his businesses, participating in different business projects. While doing this, he increased his capital, becoming a billionaire in a matter of a few years.
Change of lifestyle
After several years in the industry, Gianluca Vacchi left the family business in charge of his cousin and dedicated himself fully to enjoying his life, since at the age of forty he had not explored and enjoyed everything he achieved in those years. After thinking about the way he had lived until then, he decided to change his lifestyle. He started by working on his physique, improving his diet and exercising. He complemented this, with hours in the sauna and cryotherapy and shortly after the effort began to show.
At 47, he became known on social networks with a photo in which he was seen riding with the famous American actor Zac Efron.
Since then, he began to attract the attention of the public for his sensual dances, his eccentric and expensive parties. Likewise, through the networks he showed the large number of properties he owned: mansions, houses on the beach, yachts, motorcycles, cars and even a helicopter.
In 2016, the videos of Vacchi and his girlfriend at the time, Giorgia Gabriele, dancing to different Latin music songs, went viral. It was then that it became a trend. Many were interested in the lifestyle of the 49-year-old man, surrounded by beautiful women and with an exorbitant fortune. Since then, the daily life of the famous Italian has been shared by social networks. He is currently one of the most famous adult influencers on the platform.
The following year he ended his relationship with his girlfriend Gabriele, and a short time later he was seen with the beautiful Colombian model, Ariadna Gutiérrez. That same year he published his book Enjoy (2016), which, in Vacchi's words, is a conceptual biography. In this book, he talks about his experiences, gives advice and encourages people to enjoy life to the fullest.
During this period of his life, the Italian has been seen with famous Latin, American and European artists, which has increased his popularity. Among the artists with whom he has been associated are the singers: J. Balvin, Luis Fonsi, Sebastián Yatra, Ozuna, Daddy Yankee and Yandel, among others. In 2017, Vacchi was seized by Banco BPM. He later explained that this does not greatly affect his fortune and that it was all a disagreement with the bank.
Facet as DJ
In recent years, Gianluca Vacchi has dabbled in music as a DJ, working with great figures such as Steve Aoki, Nicola Zucchi, Christian Lena and Albertino, among others. He currently has a contract with the Spinnin 'Records label. His first song, entitled Viento, appeared under this label on August 13, 2017. This song currently has more than 27 million views on YouTube.
After Viento, Tump-it came out, a theme that quickly became a trend. In August he released the song Sigamos Bailando, his collaboration with Yandel and Luis Fonsi. Later he released the song Waglio, in collaboration with Alessio and in 2019, he released Asho mami and Mueve.
Vacchi has made several tours as a DJ and worked in clubs such as Amnesia Ibiza, Sutton Club and Sutton Barcelona, among others.
Gianluca news
Currently Vacchi, is romantically involved with the young model Sharon Fonseca. On May 10, 2020, during the celebration of Mother's Day, he announced via Instragram that he and his girlfriend were expecting their first child.
Birth of your child
On October 28, Gianluca and Sharon announced the birth of their daughter Blu Jerusalema Vacchi, true to their style, this announcement was made through their Instagram accounts.