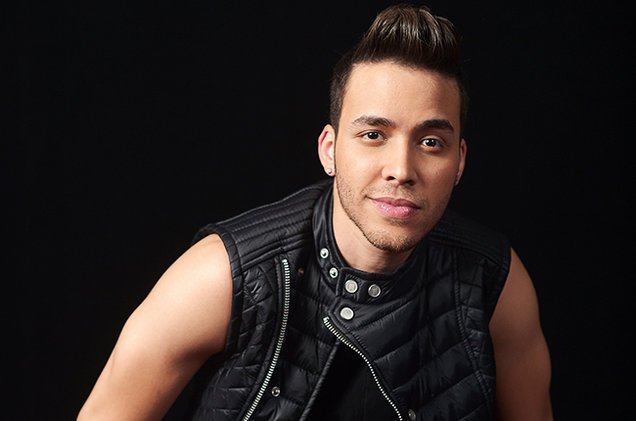 Prince Royce Biography
Geoffrey Royce Rojas, popularly known in the world of music as Prince Royce, is a singer and composer of genres such as bachata, latin pop, and r & b. He was born on may 11, 1989, in the bronx, a district of new york, united states. He is the son of ramón rojas (taxi driver) and ángela de león (stylist), both of dominican ascendance. Since a very young age, he began to sing in the choir of elementary school, where he showed an excellent performance and was chosen to represent his school in singing competitions.
When he was 13 years old, he started writing poetry, which later became lyrics. In the year 2005, he composed his first songs and chose to take the stage name of Prince Royce. For the year 2007, the singer already made small presentations at social events, tv shows, and clubs. In addition, he sold cell phones to generate income and pay the musicians who accompanied him. At the age of 19, he would meet andrés hidalgo, who became his friend and manager, prompting him to dabble in bachata music.
The recording of his first album titled "Prince Royce" was made in 2009, and subsequently, it was published on march 2, 2010. The release of his album made him appear in the 15th position on the  latin albums of billboard's chart in the united states. The main song of that album, "stand by me" was a bachata version of the song by ben e. King, and which reached the first position in the  tropical songs and latin tropical airplay of billboard's charts in the united states, and reached the eighth position on the hot latin songs list of the same magazine.
On february 8, 2010, he would release his song "corazón sin cara" with which he became much more popular in the world of music, also ranked in the first place on lists like tropical songs, latin airplay and latin tropical airplay, and number four on the hot latin songs list in the united states. The album where the aforementioned successes came, was certified double platinum by the Recording Industry Association of America (RIAA). In december of the same year, he would record the song "el campo de los sueños", in collaboration with Sergio George, and which was used as the soundtrack of the program "domingo de grandes ligas" of the american television channel espn. The album "Prince Royce" also would receive a latin grammy award nomination for best contemporary tropical album.
Prince royce continued working on music, and on april 10, 2012, he would release his second album titled "phase ii". This album was a great success, thanks to the song "the little things", becoming one of the best-selling albums on the itunes platform. "the little things" reached the top of the list of tropical music on billboard and later led the billboard's hot latin songs. The singer was part of a show called "11 11 en mi cuadra nada cuadra" which he used to promote his musical single. Six months later, "phase ii" received a platinum record in the united states and puerto rico and was nominated for the latin grammy in the category of best tropical album. On november 19 of that year, he would release "# 1's" which was a compilation album of his best songs; with that record work, he would reach the third position in billboard's hot latin albums list.
In april 2013, prince royce announced that he had signed a contract with the music label sony music entertainment, with which he would release his album "Soy el mismo" on october 8 of that same year. In the record work the song "Darte un beso" was highlighted, which quickly reached the top of billboard's hot latin songs list. The success of his album continued, so on april 4, 2014, he would receive a gold disc from sony music latin, thanks to the great sales that his "Soy el mismo" album had.
On july 24, 2015, he would release his first album in english titled "double vision" in which the collaborations of Jennifer Lopez, Pitbull, Tyga, Kid Ink and Snoop Dog were highlighted.
HITS
Stand By Me: 2010.
Corazón sin cara: 2010.
El amor que perdimos: 2011.
Su hombre soy yo: 2010.
Mi última carta: 2011.
Las Cosas Pequeñas: 2012.
Incondicional: 2012.
Te me vas: 2013.
Darte un beso: 2013.
Nada: 2014.
Stuck on a Feeling, en colaboración con Snoop Dogg: 2014
Soy el mismo: 2014.
Solita: 2015.
Back It Up, en colaboración con Jennifer López y pitbull: 2015.
Culpa al corazón: 2016.
La carretera: 2016.
Deja vu, en colaboración con Shakira: 2017.
Ganas Locas: 2017.
Dilema: 2017.
Te necesito; 2017.
DISCOGRAPHY
Prince Royce: 2010.
Phase II: 2012.
Soy el mismo: 2013.
Double Vision: 2015.
Five: 2017.
AWARDS
Lo Nuestro Award for Artist of the Year, 2011
Latin Artist of the year, 2011
Tropical Airplay Artist of the Year, Solo 2011
Tropical Albums Artist of the Year, Solo 2011
Tropical Album of the Year 2011
Hot Latin Songs Artist of the Year 2012
Tropical Song Artist of the Year, Solo 2012
Tropical Album Artist of the Year, Solo 2012
Tropical Song of the Year "Corazon sin cara" 2012
Album of the Year 2012
Tropical Album of the Year 2012
Albums Artist of the Year, Male 2013
Tropical Songs Artist of the Year, Solo 2013
Tropical Albums Artist of the Year, Solo 2013
Tropical Song of the Year "Incondicional" 2013
Hot Latin Songs Artist of the Year, Male 2014
Latin Pop Songs Artist of the Year, Solo 2014
Tropical Songs Artist of the Year, Solo 2014
Streaming Song of the Year "Darte un beso" 2014
Tropical Songs Artist of the Year, Solo 2017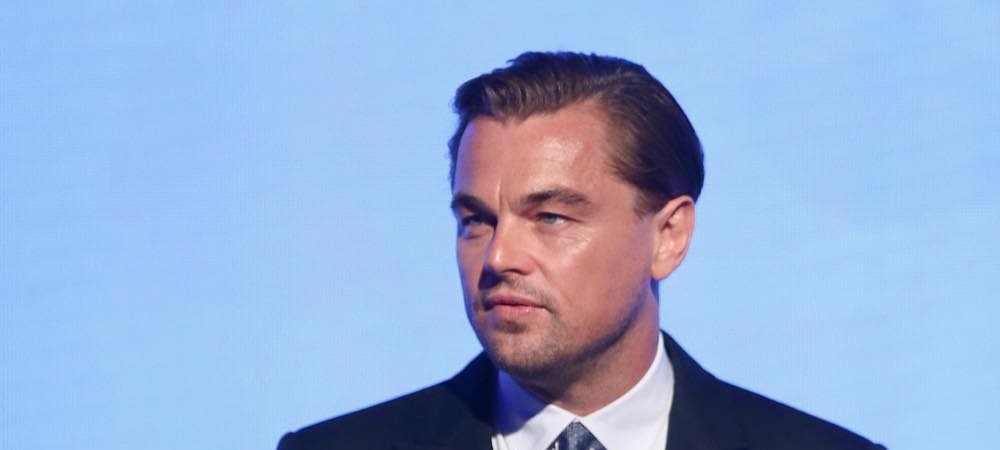 Biography of Leonardo DiCaprio
Leonardo Wilhelm DiCaprio is a renowned actor and film producer who has won numerous awards within the film industry. He was born on November 11, 1974, in Hollywood, Los Angeles, California, United States.
DiCaprio is an only child of Irmelin Indenbirken, a secretary born in Germany, and George DiCaprio, an underground comic artist and producer/distributor of comics. On his father's side, he has half-Italian (from Naples) and half-German (from Bavaria) ancestry. On the other hand, on his mother's side, his grandfather Wilhelm Indenbirken was German and his grandmother Helene Indenbirken was a German citizen born in Russia under the name Yelena Smirnova.
He was named Leonardo because, while his pregnant mother was looking closely at a painting by the great artist Leonardo da Vinci in a museum, DiCaprio gave a strong kick inside her belly. His parents divorced when he was only one year old, and they shared custody of Leonardo until 1997.
Studies, beginnings in acting.
As for his education, he did not attend university and only took basic courses at John Marshall High School in Los Angeles. His career in the world of image and acting began when he followed his older stepbrother, Adam Farrar, in television advertising, starring in a commercial for the Matchbox car brand at the age of fourteen and subsequently participating in educational films. At the age of five, he was also part of the children's television series "Romper Room", but had to leave it as it was detrimental to him.
"1990 – 1991: Debut in television and cinema"
In 1990, he made his true television debut when he was cast to be a part of the "Parenthood" ensemble, a series based on the film of the same name. He then landed minor roles in several series, including "The New Lassie" and "Roseanne," as well as a brief part in "Santa Barbara." His work in "Parenthood" and "Santa Barbara" earned him a nomination for the Young Artist Award for Best Young Actor. His big screen debut came in 1991 with the science fiction and horror movie "Critters." Later on, he became a recurring member of the cast of the ABC sitcom "Growing Pains," playing Luke Brower. However, DiCaprio didn't achieve success in the film industry until 1992, when he was selected by Robert De Niro from among 400 young actors for the lead role in "This Boy's Life," which also starred Ellen Barkin and De Niro himself.
1993 – 1996
Later, in 1993, DiCaprio played the mentally disabled younger brother of Johnny Depp in "What's Eating Gilbert Grape." The film's director, Lasse Hallström, admitted that he initially sought a less attractive actor, but he decided on DiCaprio because he had become "the most observant actor" among all who auditioned. The film was a great financial and critical success, resulting in Leonardo being highly praised for his performance, which led to him being awarded the National Board of Review for Best Supporting Actor and nominated for an Academy Award and a Golden Globe. Subsequently, he had roles in films such as "The Quick and the Dead" (1995) and was one of the leads in "Romeo + Juliet" (1996).
But his big break came with director James Cameron, who offered him the lead male role in Titanic (1997), a movie that not only won a considerable number of Academy Awards but also became a social phenomenon. Afterwards, DiCaprio gained greater acceptance in the cinematic world, so he was part of numerous films such as:
The Man in the Iron Mask (1998)
The Beach (2000)
Catch Me If You Can (2002)
The Aviator (2004)
The Assassination of Richard Nixon (2004)
Blood Diamond (2006)
Gardener of Eden (2007)
Body of Lies (2008)
Orphan (2009, as producer)
Shutter Island (2010)
Inception (2010)
Django Unchained (2012)
The Great Gatsby (2013)
Runner Runner (2013)
The Wolf of Wall Street (2013)
The Revenant (2015)
The Audition (2015).
Curiosities
Interestingly, he was nominated for an Oscar five times: Best Supporting Actor for What's Eating Gilbert Grape, Best Actor for The Aviator, Blood Diamond and The Wolf of Wall Street. This generated a lot of jokes and talk of a supposed "curse" in Hollywood. But in 2015, he finally won the award thanks to his great performance in "The Revenant".
It should also be noted that DiCaprio is a committed environmentalist who has received praise from environmental groups for choosing to fly on commercial flights instead of private planes like most celebrities, and for driving an electric hybrid vehicle and having solar panels in his home.