Dr. Phil C. McGraw biography
Phillip Calvin McGraw, better known as Dr. Phil or simply as Phil C. McGraw (September 1, 1950), psychologist and writer. The well-known Dr. Phil McGraw was born in the city of Vinita, Oklahoma, United States. His family had few economic capabilities, his father, Joe, was a supplier of oil equipment, then studied psychology and his mother Jerry McGraw, was dedicated to the care of their children. Since high school he liked football, with it, he managed to indirectly discover his talent to motivate and advise people. In a game of relevance his team lost, this fell like a bucket of cold water for his teammates, he gave them a talk that was marked in his life and those of his teammates.
Phil went through several universities, first, he attended the University of Tulsa to study his father's career; but he deserted. One year later he moved to the University of the Midwest in Wichita Falls, Texas, earning a degree in psychology. Then he started at the University of North Texas, where he obtained his PhD. in psychology. He alternated his career with college football, was a prominent player and won a scholarship and several mentions. While studying for her doctorate, he married Debbie Higgins, but in a matter of months, the union dissolved. After a while, he met a girl named Robin, with whom he decided to get married.
After studying, Phil C. McGraw worked with his father in private practices as a therapist. Actually, he hated what he did, he did not feel like giving therapies. Dr. McGraw, looking for a change, launched a popular self-motivation seminar called Pathways. Ten years later, he undertook the creation of a company, along with Gary Dobbs, called Courtroom Sciences Inc. The company located in Irving, Texas, helped the defendants with judicial strategy and jury selection. Phil thanks to the capital obtained by the company, continued his studies and made several Masters and specialties, for example, in Clinical Psychology or Experimental Psychology.
In one of his consultations, he met the famous Oprah Winfrey in 1998. They began to build a friendship, Oprah was very much admired by the thought of Dr. Phil, he became a frequent guest on The Oprah Winfrey Show, for about four years. In this show, he built a style of his own called by him: Get real, which was based on speaking clearly and without stilted psychological expressions. He played themes of all kinds, relationships, keys to life, happiness, hatred, etc.
Thanks to the fame acquired in his participation as a psychologist and personal motivator, in 2002, Phil C. McGraw managed to create his own production company, called Peteski Productions and with that, he premiered his own program, The Dr. Phil Show. The program has addressed issues such as money, obesity, spoiled children, cheating and disgruntled spouses. He obtained a high rating for programs of this type after Oprah launched his. McGraw attracted about six million viewers daily. Since he premiered his show, McGraw moved with his family, Robin, his wife, Jay and Jordan, their children, from Texas to Beverly Hills, California, where he bought a property for about $ 7.5 million. This same year he decided to sell his shares in the Courtroom Sciences Company.
During the conduction of his program, he wrote and published several books of self-improvement and self-help, where he urges people to live their lives from their particular realities. His self-help books were very popular, topping the list of best-sellers in the New York Times. One of the most popular was The Ultimate Weight Solution. The book talks about the urgency of treating the problem of obesity so common in the United States, it is also a sensitive issue for him because his father died from this disease and he was about to suffer it.
McGraw is questioned because some psychologists think that his style is too hard and relaxed, in addition, that his programs can be overanxious to acquire a rating. On the other hand, marketing experts doubt the long-term permanence of their program. However, his program has shown figures to the contrary; like his psychology brand that has been recognized in the United States. Your website receives 14 million visits per month. In 2006, Forbes magazine ranked him among the 100 people with the highest purchasing power, winning more than 45 million dollars in that year.
To his seminar tours throughout the country, countless people attend. Where he uses to launch and sell his books, his most recent book, The 20/20 Diet: Turn Your Weight Loss Vision Into Reality, was released in 2014. His fame has given him the opportunity to appear in some series such as Frasier, Sesame Street, The Simpsons and Hanna Montana. In addition, he has also participated in some films, as is the case of Scary Move 4, where he made a comical interpretation of himself.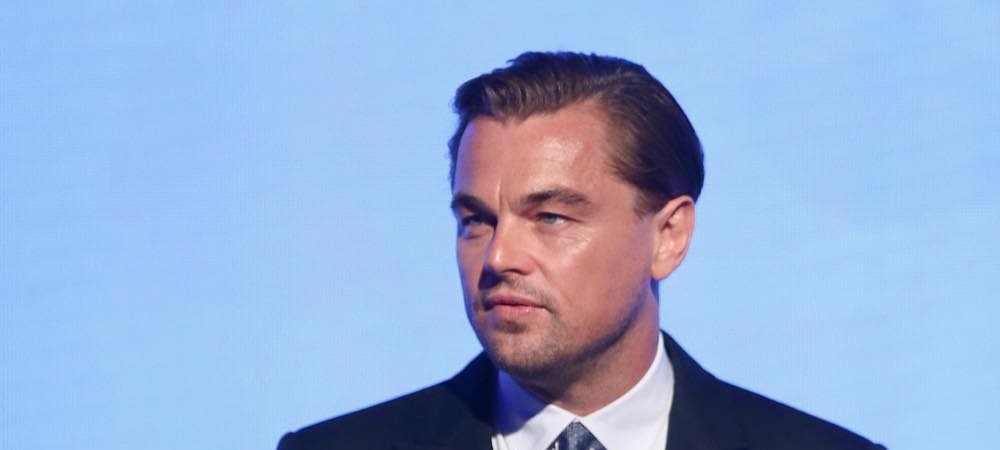 Biography of Leonardo DiCaprio
Leonardo Wilhelm DiCaprio is a renowned actor and film producer who has won numerous awards within the film industry. He was born on November 11, 1974, in Hollywood, Los Angeles, California, United States.
DiCaprio is an only child of Irmelin Indenbirken, a secretary born in Germany, and George DiCaprio, an underground comic artist and producer/distributor of comics. On his father's side, he has half-Italian (from Naples) and half-German (from Bavaria) ancestry. On the other hand, on his mother's side, his grandfather Wilhelm Indenbirken was German and his grandmother Helene Indenbirken was a German citizen born in Russia under the name Yelena Smirnova.
He was named Leonardo because, while his pregnant mother was looking closely at a painting by the great artist Leonardo da Vinci in a museum, DiCaprio gave a strong kick inside her belly. His parents divorced when he was only one year old, and they shared custody of Leonardo until 1997.
Studies, beginnings in acting.
As for his education, he did not attend university and only took basic courses at John Marshall High School in Los Angeles. His career in the world of image and acting began when he followed his older stepbrother, Adam Farrar, in television advertising, starring in a commercial for the Matchbox car brand at the age of fourteen and subsequently participating in educational films. At the age of five, he was also part of the children's television series "Romper Room", but had to leave it as it was detrimental to him.
"1990 – 1991: Debut in television and cinema"
In 1990, he made his true television debut when he was cast to be a part of the "Parenthood" ensemble, a series based on the film of the same name. He then landed minor roles in several series, including "The New Lassie" and "Roseanne," as well as a brief part in "Santa Barbara." His work in "Parenthood" and "Santa Barbara" earned him a nomination for the Young Artist Award for Best Young Actor. His big screen debut came in 1991 with the science fiction and horror movie "Critters." Later on, he became a recurring member of the cast of the ABC sitcom "Growing Pains," playing Luke Brower. However, DiCaprio didn't achieve success in the film industry until 1992, when he was selected by Robert De Niro from among 400 young actors for the lead role in "This Boy's Life," which also starred Ellen Barkin and De Niro himself.
1993 – 1996
Later, in 1993, DiCaprio played the mentally disabled younger brother of Johnny Depp in "What's Eating Gilbert Grape." The film's director, Lasse Hallström, admitted that he initially sought a less attractive actor, but he decided on DiCaprio because he had become "the most observant actor" among all who auditioned. The film was a great financial and critical success, resulting in Leonardo being highly praised for his performance, which led to him being awarded the National Board of Review for Best Supporting Actor and nominated for an Academy Award and a Golden Globe. Subsequently, he had roles in films such as "The Quick and the Dead" (1995) and was one of the leads in "Romeo + Juliet" (1996).
But his big break came with director James Cameron, who offered him the lead male role in Titanic (1997), a movie that not only won a considerable number of Academy Awards but also became a social phenomenon. Afterwards, DiCaprio gained greater acceptance in the cinematic world, so he was part of numerous films such as:
The Man in the Iron Mask (1998)
The Beach (2000)
Catch Me If You Can (2002)
The Aviator (2004)
The Assassination of Richard Nixon (2004)
Blood Diamond (2006)
Gardener of Eden (2007)
Body of Lies (2008)
Orphan (2009, as producer)
Shutter Island (2010)
Inception (2010)
Django Unchained (2012)
The Great Gatsby (2013)
Runner Runner (2013)
The Wolf of Wall Street (2013)
The Revenant (2015)
The Audition (2015).
Curiosities
Interestingly, he was nominated for an Oscar five times: Best Supporting Actor for What's Eating Gilbert Grape, Best Actor for The Aviator, Blood Diamond and The Wolf of Wall Street. This generated a lot of jokes and talk of a supposed "curse" in Hollywood. But in 2015, he finally won the award thanks to his great performance in "The Revenant".
It should also be noted that DiCaprio is a committed environmentalist who has received praise from environmental groups for choosing to fly on commercial flights instead of private planes like most celebrities, and for driving an electric hybrid vehicle and having solar panels in his home.