Pepe Garza Biography
José Francisco Garza Durón (December 1, 1965) was born in Monterrey, Mexico. Composer, musician, and programmer, considered one of the most representative figures of the Mexican radio and music industry in the United States. Throughout his career, Garza has promoted numerous Mexican regional music artists such as Lupillo Rivera, Jenni Rivera, Yolanda Pérez, Rogelio Martínez, Jorge Gamboa, Valentín Elizalde, Espinoza Paz, Banda Recodo and Banda La Arrolladora, among others, which in a short time they made their way into the scene. Because of this talent in finding new voices he has been called the Starmaker. He began his career in radio as an announcer and later escalated his position as a producer of various Mexican radio stations, later he moved to the United States, a country in which he became one of the most prominent figures on the radio.
Beginnings
José Garza known as Pepe Garza began his career in the radio industry as an announcer in Monterrey, over time he gained experience and made his way into the radio industry. His talent and knowledge allowed him to scale up on the radio, becoming a radio programmer. During the first years as a programmer he stood out, being hired by important Mexican stations. While working as a programmer, he began to make his own compositions, among them, That Crazy I Am, stands out, a song performed by the Liberation group, which was nominated for Best Mexican Regional Song at the Lo Nuestro Awards. After a long time in the Mexican radio, he decided to move to the United States, a country in which Mexican regional music has a large audience, the majority of this immigrant.
Pepe on American radio
After moving to the United States, he began working at KBUE-FM or Qué Buena, a radio station in Southern California, which he has directed for several years; This is one was one the most prominent stations in the United States. It transmits the successes of Mexican regional music,  musical genre that has expanded in recent years to reach non-Mexican publishing. Becoming a trend in several Latin American countries. As a key figure in the regional music scene, Garza has promoted great stars such as El Coyote, Jenni Rivera, and Yolanda Pérez, known as La Potranquita, Rogelio Martínez, Valentín Elizalde, and Jorge Gamboa, as well as renowned bands such as Los Originales de San Juan, Cuidillos, Banda Recodo, Banda La Arrolladora, and Banda Liberación, among many others.
In the station he has promoted various radio characters that have won the audience's appreciation, among them El Morro, a restless and daring child created by Garza and his partner Tomás Rubio. This became a trend after the publication of his album with music for kids, getting nominated for the 2001 Latin Grammy Awards, as a children's producer. This character was recognized by the magazine Furia Musical as the Musical Event of the Year.
Another prominent character of the artist is Don Cheto, a character inspired by the figure of an immigrant and his life in the United States, endowed with qualities such as simplicity and kindness, which can be taken for naivety in some cases. Always loyal to their traditions, Don Cheto, represents to the Mexican who lives in the United States.
In the 2000s, Garza undertook several projects linked to the world of Mexican regional music, such as the foundation of the Los De La Radio Awards, where the most prominent artists of the regional music scene are rewarded. Later founded the company Arpa Music with his brother Alejandro Garza, in this, he gathered various composers such as Joss Favela, Luciano Luna, Horacio Palencia, and Espinoza Paz, among others, whose compositions have been performed by prominent stars such as Thalia, David Bisbal, Jenni Rivera, Banda la Arrolladora, Pedro Fernández, and Banda MS, among others.
In 2009 he became a judge for the musical reality show I Have Talent, Much Talent produced by Estrella Tv. This program is one of the most popular in the United States made exclusively for the Spanish-speaking audience. In the Garza program, he is seen as one of the most important judges due to his long career and knowledge of the music industry.
For this same period, he has excelled in his facet as a composer, being awarded multiple times in the BMI awards in the category best composition with the theme Cursed Capricho. Also won the American Society of Composers, Authors, and Publishers to the Song of the Year for the Coyote theme with the band Oro Norteño. Years later, he published Who the Devil is Durón ?, which includes successful songs that have been performed by Juan Rivera, Graciela Beltrán, Jenni Rivera, Banda Limón, La Costeña, Oro Norteño and Rieleros del Norte, among many others.
In 2016 he started recording the P program Pepe's Office, a program that is uploaded to YouTube. In this one you can see the renowned programmer advising and interviewing artists from the Mexican regional music scene, his most recent interview was to El de la Guitarra.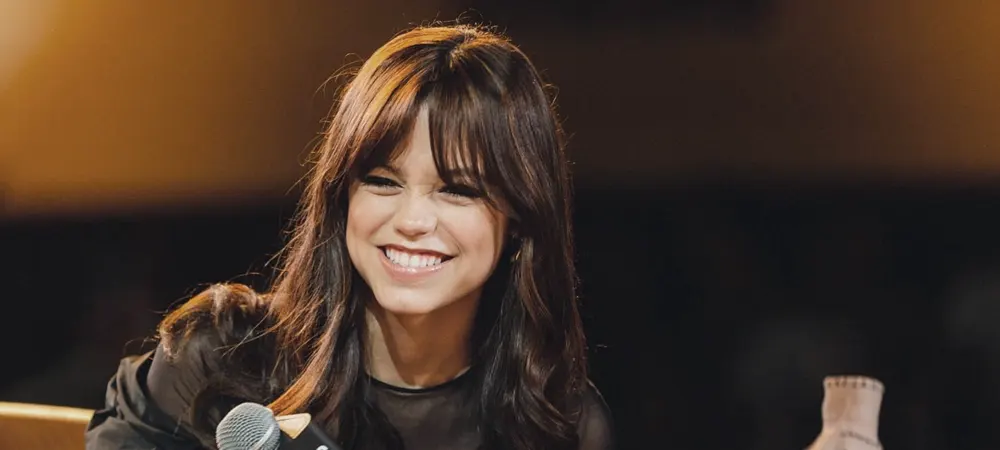 Jenna Ortega biography
Jenna Ortega is an American actress and writer, born on September 27, 2002 in Coachella, California. She is known for her role as Harley Diaz on the Disney series "Stuck in the Middle".
Not much is known about Ortega's early life and childhood. She is the fourth child of Natalie López and Edward Ortega, and comes from a large family with an older brother, two older sisters, and younger twin siblings. She began acting at a young age, and has mentioned that she would have liked to enjoy a more normal childhood experience.
Artistic career
Jenna Ortega showed an interest in acting from a young age. In 2012, she made her debut, appearing in an episode of the comedy series "Rob". She also appeared in an episode of "CSI: NY" as Aimee Moore.
In 2013, Ortega played the role of the vice president's daughter in "Iron Man 3". She also played Annie in "The Purge: Anarchy" that same year.
Ortega was chosen to play young Jane Villanueva in the series "Jane the Virgin". The show tells the story of Jane Villanueva, played by Gina Rodriguez, who becomes accidentally pregnant after being artificially inseminated. The series also stars Jaime Camil, Justin Baldoni, Yael Grobglas, Brett Dier, and Andrea Navedo.
In 2014, Netflix cast Ortega as Darcy, Richie's best friend, in the series "Richie Rich".
Ortega then joined the Disney family, playing Harley Diaz in the series "Stuck in the Middle". The show follows a large Latinx family, with Harley being the middle child among seven siblings. The show shows the chaos and fun of growing up in a big family.
Two years later, Ortega shared the screen with actor David Arquette in "Saving Flora" (A Great Friendship), playing the role of Dawn. In 2019, Netflix released the second season of its highly successful series "You". Ortega played Ellie, the younger sister of Delilah Alves. That same year, she joined the cast of "The Babysitter: Killer Queen" as Phoebe Atwell. In the following year, she appeared on screen with Jennifer Garner, Edgar Ramirez, Julian Lerner, and Everly Carganilla in the Netflix comedy "Yes Day".
In "The Fallout: Life After", Ortega played the role of Vada. The film is about Vada, a high school student who struggles to deal with the emotional aftermath of a school tragedy. The film also stars dancer and actress Maddie Ziegler, Shailene Woodley, Lumi Pollack, Niles Fitch, and Julie Bowen. This film marks a change in Ortega's acting career, as she began to take on more roles in horror and suspense films, such as "Scream 5", "X", and "Studio 666", which was directed by BJ McDonnell and the Foo Fighters.
In 2022, we will see Ortega as Wednesday Addams, also known as Merlina Addams, in Tim Burton's Netflix series "Merlina" (Wednesday). She is currently working on several film projects, and we look forward to seeing more from her in the future.
Ortega's voice has brought characters to life, such as Princess Isabel in the "Elena of Avalor" program and the film "Elena and the Secret of Avalor"; Gabriella Espinosa in "The Green Neighbors"; and Brooklynn in "Jurassic World: Cretaceous Camp".
In 2021, Ortega debuted as a writer with her book "It's All Love".
Ortega is not very active on social media, but she does post content about her family, friends, and work. In an interview, she mentioned that she tries to take breaks from social media, as she knows that it is one of the most commonly used forms of communication, but she needs a break from it. She has more than 8.6 million followers.