Pepe Garza Biography
José Francisco Garza Durón (December 1, 1965) was born in Monterrey, Mexico. Composer, musician, and programmer, considered one of the most representative figures of the Mexican radio and music industry in the United States. Throughout his career, Garza has promoted numerous Mexican regional music artists such as Lupillo Rivera, Jenni Rivera, Yolanda Pérez, Rogelio Martínez, Jorge Gamboa, Valentín Elizalde, Espinoza Paz, Banda Recodo and Banda La Arrolladora, among others, which in a short time they made their way into the scene. Because of this talent in finding new voices he has been called the Starmaker. He began his career in radio as an announcer and later escalated his position as a producer of various Mexican radio stations, later he moved to the United States, a country in which he became one of the most prominent figures on the radio.
Beginnings
José Garza known as Pepe Garza began his career in the radio industry as an announcer in Monterrey, over time he gained experience and made his way into the radio industry. His talent and knowledge allowed him to scale up on the radio, becoming a radio programmer. During the first years as a programmer he stood out, being hired by important Mexican stations. While working as a programmer, he began to make his own compositions, among them, That Crazy I Am, stands out, a song performed by the Liberation group, which was nominated for Best Mexican Regional Song at the Lo Nuestro Awards. After a long time in the Mexican radio, he decided to move to the United States, a country in which Mexican regional music has a large audience, the majority of this immigrant.
Pepe on American radio
After moving to the United States, he began working at KBUE-FM or Qué Buena, a radio station in Southern California, which he has directed for several years; This is one was one the most prominent stations in the United States. It transmits the successes of Mexican regional music,  musical genre that has expanded in recent years to reach non-Mexican publishing. Becoming a trend in several Latin American countries. As a key figure in the regional music scene, Garza has promoted great stars such as El Coyote, Jenni Rivera, and Yolanda Pérez, known as La Potranquita, Rogelio Martínez, Valentín Elizalde, and Jorge Gamboa, as well as renowned bands such as Los Originales de San Juan, Cuidillos, Banda Recodo, Banda La Arrolladora, and Banda Liberación, among many others.
In the station he has promoted various radio characters that have won the audience's appreciation, among them El Morro, a restless and daring child created by Garza and his partner Tomás Rubio. This became a trend after the publication of his album with music for kids, getting nominated for the 2001 Latin Grammy Awards, as a children's producer. This character was recognized by the magazine Furia Musical as the Musical Event of the Year.
Another prominent character of the artist is Don Cheto, a character inspired by the figure of an immigrant and his life in the United States, endowed with qualities such as simplicity and kindness, which can be taken for naivety in some cases. Always loyal to their traditions, Don Cheto, represents to the Mexican who lives in the United States.
In the 2000s, Garza undertook several projects linked to the world of Mexican regional music, such as the foundation of the Los De La Radio Awards, where the most prominent artists of the regional music scene are rewarded. Later founded the company Arpa Music with his brother Alejandro Garza, in this, he gathered various composers such as Joss Favela, Luciano Luna, Horacio Palencia, and Espinoza Paz, among others, whose compositions have been performed by prominent stars such as Thalia, David Bisbal, Jenni Rivera, Banda la Arrolladora, Pedro Fernández, and Banda MS, among others.
In 2009 he became a judge for the musical reality show I Have Talent, Much Talent produced by Estrella Tv. This program is one of the most popular in the United States made exclusively for the Spanish-speaking audience. In the Garza program, he is seen as one of the most important judges due to his long career and knowledge of the music industry.
For this same period, he has excelled in his facet as a composer, being awarded multiple times in the BMI awards in the category best composition with the theme Cursed Capricho. Also won the American Society of Composers, Authors, and Publishers to the Song of the Year for the Coyote theme with the band Oro Norteño. Years later, he published Who the Devil is Durón ?, which includes successful songs that have been performed by Juan Rivera, Graciela Beltrán, Jenni Rivera, Banda Limón, La Costeña, Oro Norteño and Rieleros del Norte, among many others.
In 2016 he started recording the P program Pepe's Office, a program that is uploaded to YouTube. In this one you can see the renowned programmer advising and interviewing artists from the Mexican regional music scene, his most recent interview was to El de la Guitarra.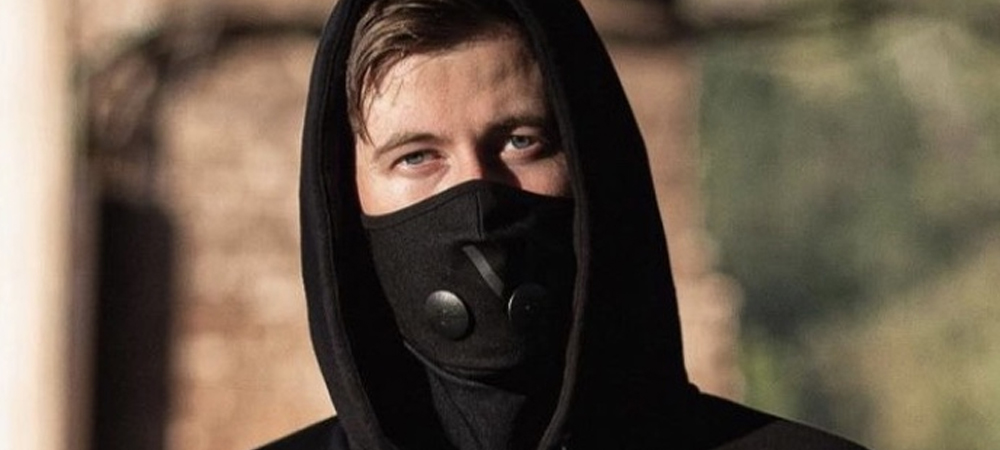 Alan Walker Biography
Alan Walker (August 24, 1997) DJ and producer. He was born in Northampton, England. He lived in Bergen, Norway because at the age of two his parents moved there for work reasons. His interest in music began when he met and closely followed the careers of producers like K-391 and Ahrix, Alan spent hours watching videos of them on YouTube, and also closely followed composers Steve Jablonsky and Hans Zimmer. Thus, Walker began to create his own music from his laptop. He began composing under the pseudonym DJ Walkzz.
His most popular composition in his beginnings was titled Fade (2014) its virtual launch was due to an error by Walker who uploaded it by mistake, but what he did not know is that it would be popular quickly with the public and the record label NoCopyrightSounds (NCS ) with whom he had signed a contract. NoCopyrightSounds launched Faded on its YouTube channel in late 2014. It was very successful and had over 300 million views.
The songs Specter and Force followed in 2015. The same year he managed to sign with the important Sony Music Entertainment (SME), they released Faded, a vocal and remastered version of Faded. The song had the vocal collaboration of Iselin Solheim and contained the instrumental version. Within a few weeks of the release, it began to lead the top positions on the European charts. It got 2 billion views on YouTube, making the song the most popular. Two months later, he released the acoustic version of it, titled Faded (Restrung). Then Walker released Sing Me to Sleep, singer Iselin Solheim reappeared, this time with an instrumental version.
Subsequently, he released three remixes, one of the Coldplay song Hymn for the Weekend, another of the Cash Cash & Digital Farm Animals Millionaire (ft. Nelly) song, and the last of Sia's song, Move Your Body. Before the end of 2016, his followers were able to enjoy his new single Alone. Noonie Bao collaborated. Later, an instrumental remix version and an acoustic version titled Alone (Restrung) was released.
It is important to mention that 2017 was a low production year for Alan Walker: he released his new single Tired, which featured the voice of Irish singer Gavin James and then a remix produced by Kygo was released. We must say that Walker has walked in the paths of the various branches of electronic music, for example, EDM, Progressive House, Drum & bass. He will soon be taking his music to Japan, South Korea, and other surrounding areas. The following year, he started performing in Canada. In 2018 he went on several tours of Europe and Asia.
Alan Walker Songs
Faded
Diamond Heart (feat. Sophia Somajo)
Alone
Darkside (feat. Au / Ra & Tomine Harket)
The Specter
All Falls Down (feat. Noah Cyrus & Digital Farm Animals)
Different World (feat. Sofia Carson, K-391 & CORSAK)
Ignite
Impossible
Sing me to sleep
Without love
Heart
Tired (feat. Gavin James)
Baby don't go
Specter
Do it all for you
Force
Heading Home (I Stand Alone)
My heart Stay.