Pepe Garza Biography
José Francisco Garza Durón (December 1, 1965) was born in Monterrey, Mexico. Composer, musician, and programmer, considered one of the most representative figures of the Mexican radio and music industry in the United States. Throughout his career, Garza has promoted numerous Mexican regional music artists such as Lupillo Rivera, Jenni Rivera, Yolanda Pérez, Rogelio Martínez, Jorge Gamboa, Valentín Elizalde, Espinoza Paz, Banda Recodo and Banda La Arrolladora, among others, which in a short time they made their way into the scene. Because of this talent in finding new voices he has been called the Starmaker. He began his career in radio as an announcer and later escalated his position as a producer of various Mexican radio stations, later he moved to the United States, a country in which he became one of the most prominent figures on the radio.
Beginnings
José Garza known as Pepe Garza began his career in the radio industry as an announcer in Monterrey, over time he gained experience and made his way into the radio industry. His talent and knowledge allowed him to scale up on the radio, becoming a radio programmer. During the first years as a programmer he stood out, being hired by important Mexican stations. While working as a programmer, he began to make his own compositions, among them, That Crazy I Am, stands out, a song performed by the Liberation group, which was nominated for Best Mexican Regional Song at the Lo Nuestro Awards. After a long time in the Mexican radio, he decided to move to the United States, a country in which Mexican regional music has a large audience, the majority of this immigrant.
Pepe on American radio
After moving to the United States, he began working at KBUE-FM or Qué Buena, a radio station in Southern California, which he has directed for several years; This is one was one the most prominent stations in the United States. It transmits the successes of Mexican regional music,  musical genre that has expanded in recent years to reach non-Mexican publishing. Becoming a trend in several Latin American countries. As a key figure in the regional music scene, Garza has promoted great stars such as El Coyote, Jenni Rivera, and Yolanda Pérez, known as La Potranquita, Rogelio Martínez, Valentín Elizalde, and Jorge Gamboa, as well as renowned bands such as Los Originales de San Juan, Cuidillos, Banda Recodo, Banda La Arrolladora, and Banda Liberación, among many others.
In the station he has promoted various radio characters that have won the audience's appreciation, among them El Morro, a restless and daring child created by Garza and his partner Tomás Rubio. This became a trend after the publication of his album with music for kids, getting nominated for the 2001 Latin Grammy Awards, as a children's producer. This character was recognized by the magazine Furia Musical as the Musical Event of the Year.
Another prominent character of the artist is Don Cheto, a character inspired by the figure of an immigrant and his life in the United States, endowed with qualities such as simplicity and kindness, which can be taken for naivety in some cases. Always loyal to their traditions, Don Cheto, represents to the Mexican who lives in the United States.
In the 2000s, Garza undertook several projects linked to the world of Mexican regional music, such as the foundation of the Los De La Radio Awards, where the most prominent artists of the regional music scene are rewarded. Later founded the company Arpa Music with his brother Alejandro Garza, in this, he gathered various composers such as Joss Favela, Luciano Luna, Horacio Palencia, and Espinoza Paz, among others, whose compositions have been performed by prominent stars such as Thalia, David Bisbal, Jenni Rivera, Banda la Arrolladora, Pedro Fernández, and Banda MS, among others.
In 2009 he became a judge for the musical reality show I Have Talent, Much Talent produced by Estrella Tv. This program is one of the most popular in the United States made exclusively for the Spanish-speaking audience. In the Garza program, he is seen as one of the most important judges due to his long career and knowledge of the music industry.
For this same period, he has excelled in his facet as a composer, being awarded multiple times in the BMI awards in the category best composition with the theme Cursed Capricho. Also won the American Society of Composers, Authors, and Publishers to the Song of the Year for the Coyote theme with the band Oro Norteño. Years later, he published Who the Devil is Durón ?, which includes successful songs that have been performed by Juan Rivera, Graciela Beltrán, Jenni Rivera, Banda Limón, La Costeña, Oro Norteño and Rieleros del Norte, among many others.
In 2016 he started recording the P program Pepe's Office, a program that is uploaded to YouTube. In this one you can see the renowned programmer advising and interviewing artists from the Mexican regional music scene, his most recent interview was to El de la Guitarra.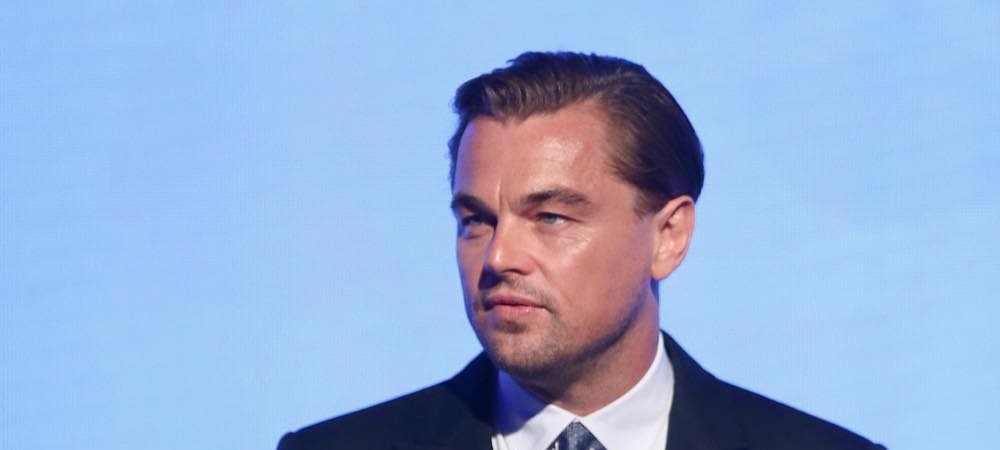 Biography of Leonardo DiCaprio
Leonardo Wilhelm DiCaprio is a renowned actor and film producer who has won numerous awards within the film industry. He was born on November 11, 1974, in Hollywood, Los Angeles, California, United States.
DiCaprio is an only child of Irmelin Indenbirken, a secretary born in Germany, and George DiCaprio, an underground comic artist and producer/distributor of comics. On his father's side, he has half-Italian (from Naples) and half-German (from Bavaria) ancestry. On the other hand, on his mother's side, his grandfather Wilhelm Indenbirken was German and his grandmother Helene Indenbirken was a German citizen born in Russia under the name Yelena Smirnova.
He was named Leonardo because, while his pregnant mother was looking closely at a painting by the great artist Leonardo da Vinci in a museum, DiCaprio gave a strong kick inside her belly. His parents divorced when he was only one year old, and they shared custody of Leonardo until 1997.
Studies, beginnings in acting.
As for his education, he did not attend university and only took basic courses at John Marshall High School in Los Angeles. His career in the world of image and acting began when he followed his older stepbrother, Adam Farrar, in television advertising, starring in a commercial for the Matchbox car brand at the age of fourteen and subsequently participating in educational films. At the age of five, he was also part of the children's television series "Romper Room", but had to leave it as it was detrimental to him.
"1990 – 1991: Debut in television and cinema"
In 1990, he made his true television debut when he was cast to be a part of the "Parenthood" ensemble, a series based on the film of the same name. He then landed minor roles in several series, including "The New Lassie" and "Roseanne," as well as a brief part in "Santa Barbara." His work in "Parenthood" and "Santa Barbara" earned him a nomination for the Young Artist Award for Best Young Actor. His big screen debut came in 1991 with the science fiction and horror movie "Critters." Later on, he became a recurring member of the cast of the ABC sitcom "Growing Pains," playing Luke Brower. However, DiCaprio didn't achieve success in the film industry until 1992, when he was selected by Robert De Niro from among 400 young actors for the lead role in "This Boy's Life," which also starred Ellen Barkin and De Niro himself.
1993 – 1996
Later, in 1993, DiCaprio played the mentally disabled younger brother of Johnny Depp in "What's Eating Gilbert Grape." The film's director, Lasse Hallström, admitted that he initially sought a less attractive actor, but he decided on DiCaprio because he had become "the most observant actor" among all who auditioned. The film was a great financial and critical success, resulting in Leonardo being highly praised for his performance, which led to him being awarded the National Board of Review for Best Supporting Actor and nominated for an Academy Award and a Golden Globe. Subsequently, he had roles in films such as "The Quick and the Dead" (1995) and was one of the leads in "Romeo + Juliet" (1996).
But his big break came with director James Cameron, who offered him the lead male role in Titanic (1997), a movie that not only won a considerable number of Academy Awards but also became a social phenomenon. Afterwards, DiCaprio gained greater acceptance in the cinematic world, so he was part of numerous films such as:
The Man in the Iron Mask (1998)
The Beach (2000)
Catch Me If You Can (2002)
The Aviator (2004)
The Assassination of Richard Nixon (2004)
Blood Diamond (2006)
Gardener of Eden (2007)
Body of Lies (2008)
Orphan (2009, as producer)
Shutter Island (2010)
Inception (2010)
Django Unchained (2012)
The Great Gatsby (2013)
Runner Runner (2013)
The Wolf of Wall Street (2013)
The Revenant (2015)
The Audition (2015).
Curiosities
Interestingly, he was nominated for an Oscar five times: Best Supporting Actor for What's Eating Gilbert Grape, Best Actor for The Aviator, Blood Diamond and The Wolf of Wall Street. This generated a lot of jokes and talk of a supposed "curse" in Hollywood. But in 2015, he finally won the award thanks to his great performance in "The Revenant".
It should also be noted that DiCaprio is a committed environmentalist who has received praise from environmental groups for choosing to fly on commercial flights instead of private planes like most celebrities, and for driving an electric hybrid vehicle and having solar panels in his home.