Personal information
Full name

Edson Arantes do Nascimento

Birthdate

October 23, 1940

Date of death

December 29, 2022

Occupation

Footballer

By-name

The King

Pseudonym
Pelé
Nationality

Brazilian

Spouse

Rosemeri Cholbi (1978)
Assiria Seixas Lemos (Actualidad)

Height
1.73 m
Parents

João Ramos do Nascimento Dondinho
María Celeste Arantes

Awards
Best player of the 20th century according to the IFFHS, FIFA Player of the Century, International Football Hall of Fame, FIFA Golden Ball Honorary, All-time Golden Ball XI
Zodiac sign
Libra
Biography of Pelé
Edson Arantes do Nascimento (October 23, 1940) was born in Tres Coraçoes, State of Minas Gerais, Brazil. He was a Brazilian soccer player, known as Pelé, considered by many specialists and soccer fans to be the best soccer player of all time. The son of Joao Ramos do Nascimento and Celeste Arantes, he has sisters Zeca Nascimento and Maria Lúcia Nascimento; he grew up in a moderately well-off family, his father was a professional soccer player at Fluminense, and he showed an interest in soccer from a young age. His ball handling was exceptional. Pelé was rejected by several Brazilian soccer clubs, but he kept trying until he was accepted and made his debut for the Santos of São Paulo in the late 1950s. While training, Pelé made a living as a shoe-shiner.
Professional career
After trying to join a team for several years, he was accepted in 1956 and was signed by the Santos of São Paulo. During his time with Santos, Pelé showed his skills and excellent ball handling, giving everything he had in each game and enjoying every play, leaving the audience in awe. He was then called "The Black Pearl," a nickname he received for his physical appearance and skills. Pelé was a corpulent player with a great shot. Pelé played for Santos Football from 1956 to 1974, during which he won ten Campeonatos Paulistas, two Intercontinental Cups, four Torneos Río-São Paulo, two Copa Libertadores, one Supercopa de Campeones Intercontinentales, and six Brazilian Serie A championships with the team.
The player made his debut for the Brazilian national team at the age of seventeen, his skills already demonstrated at Santos shining through in the key World Cup match held in Sweden in 1958. The final was between the Swedish and Brazilian national teams, and the final score was 5-2, with Brazil winning. In the match, Pelé scored 2 of the 5 goals, in the 55th and 90th minute. This was the start of Pelé's participation in World Cup championships, in which he surprised with his "beautiful game," skill, speed, agility, and accuracy that characterized the performances of the soccer legend. In the first World Cup he participated in, Pelé scored a goal against Wales, leading Brazil to the semifinals against France. The match was held on June 24, 1958, and during it Pelé scored 3 goals in the 52nd, 64th, and 75th minutes, with the match ending in a 5-2 win for Brazil, leading them to the final, where they were crowned World Cup champions. When Pelé returned from Sweden, he was already a legend in Brazilian soccer.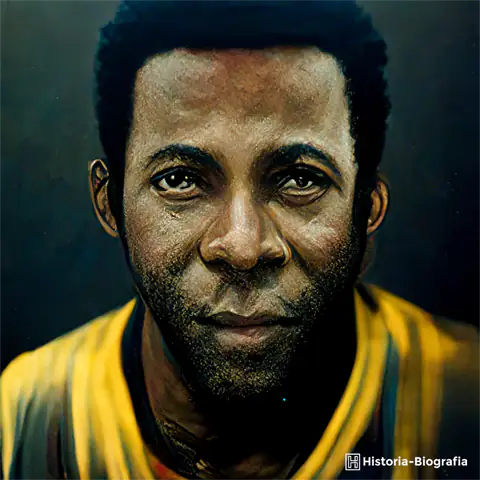 In 1961, he received the nickname "O Rei" (The King) from a French newspaper, and this nickname and all references to his ball handling were increased by the player's spectacular career since the World Cup, leading the Brazilian national team to the World Cups in 1962 and 1970, in Chile and Mexico, respectively. In the World Cup in Chile, Pelé scored a goal against the Mexican national team in the match held on May 30, 1962; the team then reached the final, where they faced Czechoslovakia, winning 3-1. In the 1970 World Cup held in Mexico, the Brazilian national team was in Group 3, their first match was against Czechoslovakia, and they won 4-1, with Pelé scoring one of the goals; in the last match of the first phase, Brazil won 3-2 against Romania, with two goals from the legend. The final of the World Cup was between the Italian and Brazilian national teams, the latter winning 4-1, with goals scored by Pelé, Gerson, Jairzinho, and Carlos Alberto. By winning these three World Cups, the Brazilian national team earned the first Jules Rimet Cup trophy.

In 1975, Pelé moved to the United States, settling in New York, where he was signed by the Cosmos; he remained with the team until 1977, when he won a title in the North American Soccer League. After a long and successful career, Pelé bid farewell to the soccer scene on October 1, 1977. According to player statistics, he scored 1,284 goals during his career. In 1978, he received the International Peace Prize and two years later, the Athlete of the Century award (1980). After leaving sports, Pelé began working as an actor, with notable performances including his role in the feature film Escape to Victory (1981). He also ventured into music, composing songs, some of which were included in the soundtrack of the film Pelé (1977). In 1995, he was appointed Minister of Sports in Brazil, during which time he tried to change legislation related to contracts between clubs and players, known as the Pelé Law. His influence on the world of soccer has not diminished, and he remains the soccer legend of the 20th century.
Death of Pelé
Soccer legend Pelé passed away on December 29, 2022 at the age of 82 at the Hospital Israelita Albert Einstein in São Paulo, Brazil, after a long battle with colon cancer. The former player had been diagnosed with this illness in September 2021, and his health had worsened in December 2022. However, Pelé sent a message through social media to reassure his followers: "I am strong, full of hope, and continuing my treatment as always. I want to thank all the medical and nursing team for all the care I have received." Despite medical care, doctors reported "progression" of the cancer and kidney dysfunction in the final days of December. Pelé died in a common hospital room. His death has been felt as a great loss by the world of soccer and by millions of fans around the world.
A inspiração e o amor marcaram a jornada de Rei Pelé, que faleceu no dia de hoje.

Amor, amor e amor, para sempre.
.
Inspiration and love marked the journey of King Pelé, who peacefully passed away today.

Love, love and love, forever. pic.twitter.com/CP9syIdL3i

— Pelé (@Pele) 29 de diciembre de 2022
Pelé's Honors
FIFA World Cup: 1958, 1962, and 1970.
Copa Libertadores: 1962 and 1963.
Intercontinental Cup: 1962 and 1963.
Intercontinental Recopa: 1968.
Campeonato Paulista: 1958, 1960, 1961, 1962, 1964, 1965, 1967, 1968, 1969, and 1973.
Torneo Río-São Paulo: 1959, 1963, 1964, and 1966.
Brazilian Serie A Championship: 1961, 1962, 1963, 1964, 1965, and 1968.
Silver Cup: 1973.
NASL: 1977.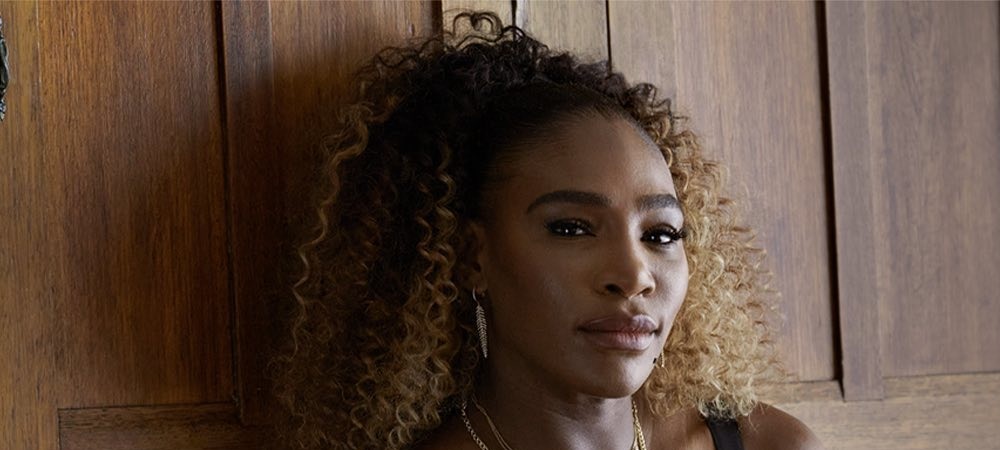 Biography of Serena Williams
Serena Jameka Williams Price (born September 26, 1981) is a professional tennis player from the United States, born in Saginaw, Michigan. Her father, Richard Williams, and her mother, Oracene, divorced in 2001. During her childhood, the family had to face difficulties due to her father's decisions, who, despite his favorable economic and social position, decided to move the family from Long Beach, on the West Coast of Los Angeles, to Compton, a closed and difficult neighborhood in the center of the city, with the goal of raising his daughters in a tough environment.
Beginnings in tennis
Since she was very young, she started training tennis, a sport that was mostly practiced by people of high economic standing. Serena trained tirelessly every day. Her father, Richard, supported her and saw her great talent, as well as his ambition to take advantage of her potential. Richard was always an ambitious and controlling man, so he became the manager of his two talented daughters. At the age of eleven, a rivalry emerged with her sister Venus, who also trained and had exceptional performance. At that time, she had won 63 consecutive regional level games.
Contract with Reebok
In 1991, Richard decided to seek out a well-known star coach located in Florida, Rick Macci. His father's decision had quick results and the family moved to a luxurious place in Florida after his daughter signed a contract with Reebok. Although Serena's progress was not as notable compared to Venus', she always showed her strength on the court. At the age of fourteen, she had the opportunity to enter the professional circuit with notable success. However, two years passed before she began to compete seriously.
How did she manage to finish her studies?
Venus has always been an inspiration to Serena. So, in 1997, when Venus reached the final stages of the US Open, but lost to then world number one Martina Hingis, it was a hard blow for the family but also a reason to keep training relentlessly. Due to their sporting responsibilities, the sisters finished school irregularly at an exclusive school of only thirty students located in Lake Placid, the Dwightwood Academy. Serena graduated in June 1999, the school administrators allowed her to graduate even though her grades were not the best because they knew that her future and talent was to compete professionally in this sport.
First African American player to win a Grand Slam
Although it seemed that the 1999 season was going to be better for Serena, it ended up being better for Venus. Then, Serena overtook Venus by winning her first Grand Slam title at the US Open. That moment in the history of Serena, her family, the United States, and also the African American population was glorious. It was the first time an African American player had won a Grand Slam. To add to the happiness, on April 5th of that year, Serena was able to enter the top ten and shortly after, in the doubles category, she and her sister won the French Open and the Federation Cup.
The Williams sisters
It is known that, on many occasions, while they were young, the Williams sisters had problems produced by competition and by the specialized press publications that usually compared them. In the year 2000, Venus defeated Serena in the final of the Lipton tournament. Serena showed great serenity and heartily congratulated her sister. Later, she won the Paris Indoor. That year, in the Wimbledon competition, Venus eliminated Serena in the semifinals, and later raised the title against Davenport. Additionally, both won doubles in two major tournaments: Roland Garros and the US Open.
By that time, the Williams' dominance was already being talked about and it was natural that when referring to one sister, the other would also be mentioned. Although they rarely competed together, their bond was very strong. Serena was already imposing herself as one of the best in the women's professional circuit. In 2002, she defeated Venus in the Wimbledon final with a score of 7-6 and 6-3. This was the best moment of her career as she reached the top spot in the Women's Tennis Association (WTA) ranking and by that time she already had sixteen international circuit titles.
On September 9th, Serena, 20 years old, amazed at the US Open with her latest display of power by defeating Venus in the final with a score of 6-4 and 6-3 in just 72 minutes. With this victory, she managed to tie with her elder sister in their personal matchups (5-5) and in Grand Slam titles, both with four each. It is important to highlight that Serena's impressive season included six titles, 45 wins and only 4 losses. An injury to her ankle prevented her from participating in the Australian Open, allowing American Jennifer Capriati to triumph.
Fifth Grand Slam title.
The following year, Serena did not win at Roland Garros, where she surprisingly fell in the semifinals to Belgian Justine Henin-Hardenne. However, she did win at Wimbledon, where the Venus-Serena final from the previous year was repeated. Serena added her fifth Grand Slam title. She was involved in a legal conflict with a German man who was harassing her. After being reported, he was arrested and imprisoned on March 3, 2002 for stripping in front of the reception of a hotel in Scottsdale (Arizona), where Serena was staying. Serena's father threatened the harasser with death and Serena threatened to kill him if her daughter suffered any harm.
Causes of her temporary retirement from tennis.
In September 2003, the family mourned when Yetunde, her sister, was murdered by a common criminal. After this, the sisters were off the courts for a while. Serena started taking acting classes with an experienced teacher in Los Angeles. In acting, she finds a moment of escape and claims to forget about her sporting commitments. Serena received the ESPY Athlete of the Year Award. Her popularity as an athlete allowed her to be a model and official image for several sports brands.
Contracts, performance, marriage.
First she signed with Puma, then with Nike, with whom she signed for an exorbitant amount of money. After studying acting, she began studying design, so now she is the designer of a sportswear brand: Aneres, she usually wears her clothes in competitions. We have not only seen her on the courts and in the advertisements but also in TV series such as ER, Law & Order, and Hair Show, among others. In 2016, she equaled the record of German Steffi Graf with 22 Grand Slam titles. In addition, she enjoyed a beautiful romantic relationship with Reddit co-founder Alexis Ohanian. They got married in 2016 and currently have a son.