Pablo Neruda biography
Pablo Neruda, one of the greatest poets of the Chilean, Latin American and world literature of the 20th century. He was born in Parral (Chile) on July 12, 1904. His first name Ricardo Eliécer Naftalí Reyes Basoalto. The influence of his life and work transcends the literary field.
Son of José del Carmen Reyes Morales (Railway Worker) and Rosa Neftalí Basoalto Opazo (School teacher, deceased when Neruda was a month old). In 1906 the family moved to Temuco (City and Commune of Chile) where his father married for the second time with Trinidad Candia Marverde, whom Neruda called "mother." Pablo Neruda studied at the Liceo de Hombres until his sixth year of humanities in 1920. While still studying in 1917 he published his first article "Entusiasmo y Perseverancia" in the newspaper La Mañana de Temuco. In 1918 he published in the magazine Corre Vuela, his first poems: "My Eyes" and "Spring."
In 1919 he obtained the third place in the Floral Games of Maule with the poem "Ideal Communion."
The city of Temuco had a lot of influence in his career, due to its natural environment, its forests, lakes, rivers, and mountains marked his poetic world forever. In this city, he wrote a large part of his works that integrated his first book of poems "Crepusculario."
In 1920 he began to collaborate in the Selva Austral Literary Magazine; It is important to note that it was here that he met Gabriela Mistral, who influenced him with readings of the greatest authors of Russian literature. In 1921 he decided to adopt the pseudonym of Pablo Neruda, in order to avoid worries to his father for having a son poet. That same year he moved to the city of Santiago to study pedagogy in French at the Pedagogical Institute of the University of Chile. Neruda managed to spread his first works, he competed in poetry contests as in the Spring Festival, organized by the Student Federation of Chile, where he won first place with his poem "The Song of the Party."
In this early period his work was marked by a self-referential poetry, personal experiences about love and nostalgia but at the same time characterized by the sensitivity of expressing the feelings of others.
In 1923 with great acceptance of critics like Raúl Silva Castro and Pedro Prado; Neruda published "Crepusculario" where he gathered part of his first writings.
In the year of 1924, he published "Twenty Poems of Love" and "A Desperate Song" which shows the influence of modernism. Then he expressed a desire for formal renewal in three short books he published in 1926: "The Dweller and his Hope"; "Rings" and "Tentative of the Infinite Man."
In 1927 he began a diplomatic career where he began to travel through the lands of Burma, Singapore, Java, China, Argentina, and Paris, where he met the Peruvian poet César Vallejo, with whom he established a friendship throughout his life; later he traveled to Mexico, Guatemala, and Cuba.
In 1930 being Consul in Batavia (Java), he married Marie Antoinette Agenaar (Dutch) with whom he returned to Chile in 1932. From this union a girl named Malva Marina was born, born in 1934 but, at the age of 8 years, died.
In 1934, Pablo Neruda returned to Spain as Consul, cultivating a rich friendship with the Spanish literary generation of 1927, whose maximum representative was Federico García Lorca.
In 1935 Neruda directed the magazine "Caballo Verde para la Poesía" where he was a colleague of the poets of the Generation of '27. That same year he published "Residencia en la Tierra" and meets Delia del Carril, who was his second wife but who later, in 1956 would get divorced from.
In 1936 the Spanish Civil War broke out, the murder of his friend the poet Garcia Lorca occurred. Pablo Neruda, an ardent defender of the Republic, moved to Paris. After the defeat, he collaborated with the transfer of Spanish exiles to Chile, he also wrote his amazing work: "Spain in the Heart" in 1937.
In 1939, the government of the Popular Front appointed him Consul in Paris and was in charge of Spanish immigration.
In 1945, once again in Chile, he was elected Senator for the Communist Party and awarded the "National Literature Prize."
In 1948 the Chilean President Gabriel González Videla opened a campaign of persecution against the unions and the opposition which led Neruda into hiding and exile and in 1949 he took refuge in several European countries.
In 1950 his "Canto General" appeared in Mexico, which in Chile was published clandestinely due to the cursed Law dictated by Gabriel González Videla; Canto General is a unique and monumental work, a poetic and literary creation of Latin American history and identity, from which "Alturas de Macchu Picchu" is revealed, considered one of the highest peaks of Latin American and Universal poetry. Received the "International Peace Prize" for his poem "Que Despierte el Leñador"
He returned to Chile in 1952, published anonymously "Los Versos del Capitán" (dedicated to Matilde). In 1953 he received the "Stalin de la Paz" award in Moscow. In 1954, he began his lecture series at the University of Chile. His fifty anniversaries are celebrated with a variety of tributes attended by writers from all over the socialist world, several countries of America. Donates his library to the University of Chile, created the Neruda Foundation for the Development of Poetry and publishes his books "Elemental Odes and Grapes and the Wind."
In 1955, he separated from Delia del Carril and moved to the house of the Chascona, with Matilde Urrutia. He published a diverse process in the book Trips. Make more visits to socialist countries, in addition to Italy, France, Brazil and Argentina. When he returned from this tour he published in Chile "Nuevas Odas Elementales" in the year 1956. In 1958, he published his book "Estravagario" (with a change in his poetry). And in 1959 on a trip to Venezuela he meets Fidel Castro. In 1960 after a trip through different European countries he arrived in Havana (Cuba), publishing his book "Canción de Gesta" in homage to the Cuban revolution.
In 1961, in Chile, he published "Las Piedras de Chile" and "Cantos ceremoniales." His book "Twenty Poems of Love" and "A Desperate Song ." Pablo Neruda is named Academic of the Faculty of Philosophy and Education of the Chilean University, in 1962. In 1964, "Memorial of Isla Negra" appeared in five volumes and in 1965 he is awarded the title of Doctor Honoris Causa, of the University of Oxford (England).
In 1966, he married again with who would be his wife for the rest of his life, Matilde Urrutia. Neruda published "Art of Birds" in a private and illustrated edition, as well as "The house in the sand." In 1969 he was named honorary member of the Chilean Academy of Language. In 1971, the Swedish Academy awarded Pablo Neruda the "Nobel Prize for Literature" traveled to Stockholm to receive it. In 1972 he made his last appearance in public at the National Stadium where the Chilean people paid tribute to him. And in February 1973, for health reasons, he resigned as ambassador in France. After the military coup of September 11 his health worsened and on the 19th he was transferred from the emergency department to the Santa María Clinic in Santiago de Chile, where he died on September 23, 1973 at the age of 69 due to prostate cancer.
His memoirs titled "I confess that I have lived" were published shortly, taken out of the country clandestinely and ordered by Matilde Urrutia and Miguel Otero Silva.
WORKS
Veinte Poems of Love and a Desperate Song.
Tentative of the Infinite Man.
The enthusiastic Slinger.
The inhabitant and his Hope.
Residence on Earth.
Spain in the Heart.
Nuevo Canto de Amor a Stalingrado.
Tercera Residencia.
General Song.
The Verses of the Captain.
All the Love.
The Grapes and the Wind.
Elemental Odes.
New Elemental Odes.
One Hundred Sonnets of Love.
Song of Gesta.
The Stones of the Sky.
Stockholm's Talk.
The Separated Rose.
Wake up from the Woodcutter.
POSTHUMOUS PUBLICATIONS
The sea and the Bells.
Elegia.
The Yellow Heart.
Winter Garden.
I confess that I have lived.
Book of Questions.
The end of the Journey.
QUOTES
"Love is so short and forgetting is so long."
"I like you when you keep quiet because you are absent."
"My nothing saves us from death, unless love saves us from life." "In a kiss, You will know everything I have kept silent."
"Knowing the love of those we love is the fire that feeds life."
"For your heart, your chest is enough, for your freedom, my wings are enough."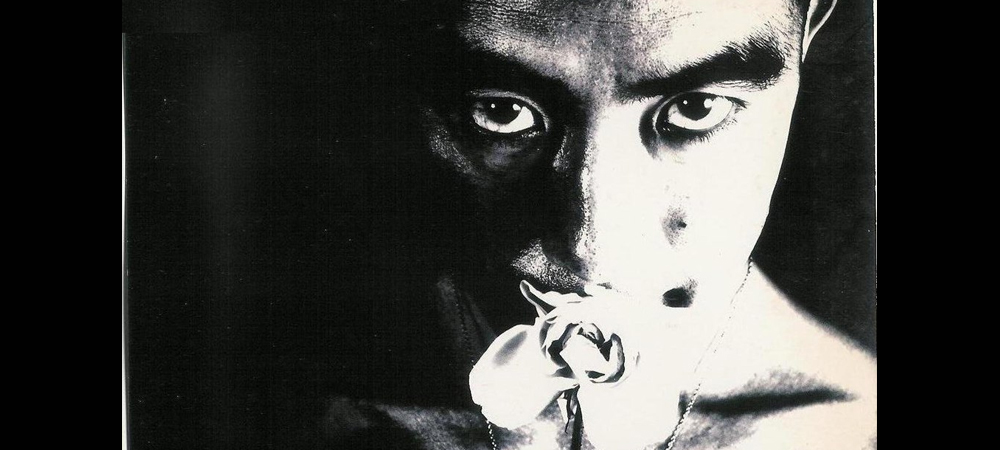 Yukio Mishima Biography
Yukio Mishima (January 14, 1925 – November 25, 1970) was a novelist, essayist, poet, and critic. He was born in Tokyo, Japan. His birth name was Kimitake Hiraoka. His father Shizue served as Secretary of Fisheries for the Ministry of Agriculture and his mother Azusa Hiraoka was completely devoted to the household. Despite this, Yukio was in the care of his grandmother, Natsu. During this time, the little boy had no contact with his parents. Natsu had mental problems and on many occasions, she was violent and had a madness crisis, this was later portrayed in Yukio's works.
Beginnings
He learned a taste for letters and languages from his grandmother. When he was 12 years old, Mishima began to write his first stories, besides, he had already read a large number of books by authors such as Oscar Wilde and Rilke, as well as numerous Japanese classics. He attended a fairly prestigious school called the Peers School, attended by the Japanese aristocracy, and eventually extremely wealthy commoners. But, then he realized that it was the worst decision he made. He spent six miserable years in this place.
He never built friendships and was sometimes attacked by his peers. The only redeemable of that time was his participation in the editorial board in the literary society of the school, thanks to this he was able to achieve a great aptitude for literature. His performance was so good that he was commissioned to write a story for the prestigious literary magazine, Bungei-Bunka. He presented a work called Hanazakari no Mori (The forest in all its splendor). Later, the story was published in 1944, due to the war it had to be published in a small print run due to a shortage of paper.
In his youth, he suffered from tuberculosis, for this reason, he avoided doing military service and participating in the war. But for Mishima, it was taken as something negative and shameful. One of Mishima's dreams before he became a writer was to be a kamikaze pilot. It was glorious for him to die heroically for his homeland. Frustrated, he decided to spend a lot of time writing until his father disagreed and forbade him. Mishima had to do it at night, supported and protected by his mother Shizue, who always read his stories. Then his father ordered him that he should study law and not literature.
Trajectory
Graduated from the University of Tokyo in 1947, Mishima never stopped writing during his university career. He got a job as a civil servant in the Japanese Ministry of Finance. But this work was so exhausting that he decided to leave it with the support of his father a year later.At that time he was able to dedicate all his time to writing. Mishima began to write all kinds of works: novels, plays, short stories, also poems, articles, and essays. Usually, his work was devoted to dark and stark themes, although contrasted with the delicacy and restraint of his style. His works led him to have worldwide recognition and to be the best-known Japanese writer abroad.
Mishima's works
The way he expresses desire and rejection, beauty, and violence, is of great attraction to the public. Mishima received the influence of Nihon Romanha, a writer belonging to Japanese romanticism, who emphasized the unity of Japan and its cultural values. This was a vehicle to reinforce nationalist ideology and more in times of war. However, Mishima was also interested and was a great admirer of modern Western literature. His first extensive work The Forest in Flower, was published in 1941. This work, like The Cigarette (1946), and Thieves (1948) were written during World War II and show the total departure from the tragic reality of war and of defeat.
In 1949 he published a work that quickly gained popularity: Confessions of a mask, a work that marked the definitive consecration of him in the literary world. Although some critics showed bewilderment and reservations about the particularity of the subject (because the protagonist confessed his homosexuality) certainly this represented a novelty in Japanese literature. Mishima was drawn to the aesthetic values ​​of Western classicism. The Golden Pavilion (1956) was his most successful work in the 1950s.
In 1958, he traveled to the United States and upon his return, Mishima married the daughter of a well-known painter. A year later, Kyoko's House was published, it did not receive the favors of the critics. He always tried to reflect his taste for the values ​​of the authentic Japanese based on the values ​​of the samurai. In this sense, fascinated by the ideology of warriors, he wrote The Way of the Samurai and In Defense of Culture (1968). Mishima presented himself as a defender of the restoration of the values ​​of the prewar and militaristic culture. The author was a man concerned about corporality and the state of the body, for this reason, he was a lover of the Martial Arts.
From 1955 Mishima began an intense program of physical activity and also resorted to military training at the Sietai base, together with a group of university students. His enormous literary production, among which, along with those already mentioned, stand out: The prohibited color (1951), The death of mid-summer (1953), The voice of the wave (1954), The taste of glory (1963) and Thirst for love (1964).
After the Banquet (1960), one of his most successful novels, he wrote Patriotism (1961) and Death in the afternoon, and other stories (1971), a compilation of short stories representative of a time when he was dying in the name of noble ideals.
Among his theatrical production of these years, it is worth mentioning Madame de Sade (1965) and My friend Hitler (1968). His most popular work is: The sea of ​​fertility, composed of the novels Snow of spring (1966), Runaway horses (1968), The temple of the dawn (1970)and The corruption of an angel, completed the latter days before his death. In this work, a critique of Japanese society is made for the loss of traditional values. Yukio Mishima was concerned about the strong westernization of his country and analyzed its transformation from a pessimistic and critical perspective.
This terrible vision of Mishima led him to embrace suicide as the only way out of him, ending his life on November 25, 1970.