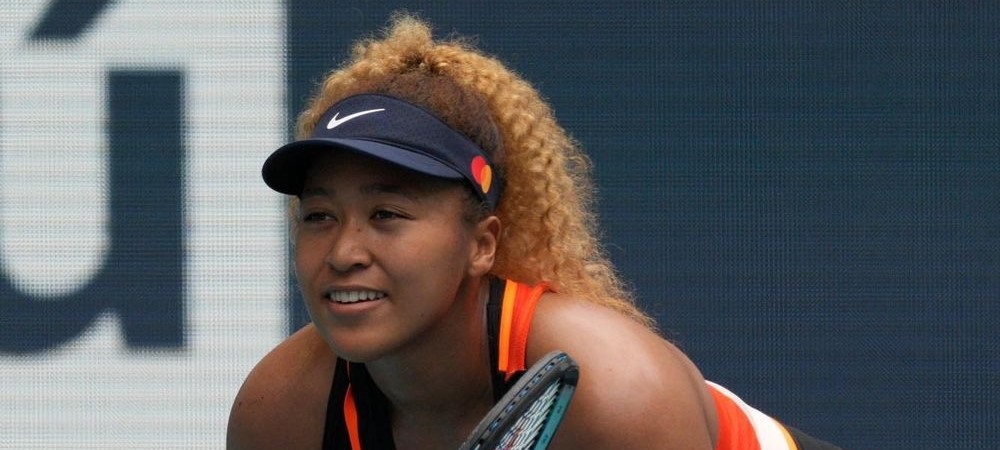 Personal information
Full name

Naomi Osaka

Birthdate

October 16, 1997

Age
25 years old
Occupation

Professional tennis player

Nationality

Japanese

Couple

Cordae Amari Dunston

Parents

Leonard Francois and Takami Osaka

Zodiac sign
Libra
Biography of Naomi Osaka
Naomi Osaka (born October 16, 1997) was born in Osaka, Japan. She is a Japanese tennis player, naturalized American. Osaka is the first Japanese person to win a Grand Slam, a title she first obtained in 2018 against one of the greatest tennis players of all time, Serena Williams. Shortly after, she established herself as one of the most prominent emerging figures by winning the Australian Open 2019, a victory that propelled her to the world No. 1 ranking. Osaka's successful career began in the early 2010s, when she made her way on the WTA Tour with the West Classic Bank. Over time, she reached the Open where she stood out among figures such as Angelique Kerber. By 2017, she was already seen as one of the most promising tennis players, and even began to be called the "Japanese Serena" due to her agility and strength on the court.
Family and beginnings
Born into a Haitian family residing in Japan, her father Leonard Francois is Haitian and her mother Takami Osaka is from Japan. When they met in Sapporo, they fell in love quickly, but this union did not have the support of Takami's family. After an attempted arranged marriage, the two fled, and years later they had their first daughter, Mari Osaka, who is also Naomi's older sister and has excelled in the world of sports as a tennis player. Two years later, Naomi Osaka was born.
Three years after Naomi's birth, the family moved to the United States, settling in New York City, where some of her father's relatives lived. In New York, Osaka spent her childhood and it was then that she became interested in tennis, a practice that was supported by her family. On various occasions, she practiced with her sister, whom she saw as a strong opponent on the court.
In 2005, the Osaka Francois family moved to Florida, a state with a strong presence in the world of tennis. The idea of moving was driven by young Naomi, who hoped to begin her training as a tennis player and was seriously considering tennis as a profession, it was her dream. In Florida, she attended a tennis academy where she took her first steps as an aspiring player. During this training period, she continued to practice with her sister, a practice encouraged by her father, who wanted them to learn about discipline and healthy competitiveness.
After several years of learning, she began to participate in professional tournaments, using her Japanese passport, as this would allow her to excel in Japanese tennis, which is not as developed as the American one.
Professional career of Naomi Osaka
Naomi Osaka made her debut as a tennis player on the WTA Tour in the 2014 West Classic Bank. In this tournament, she stood out as a new player, passed the qualification round and shortly after entered the main draw, after defeating players Alla Kudryavtseva and Petra Martić. The following year, she participated in the 2015 WTA, a tournament that she quickly dominated by winning the Stars Invitational Rising tournament title. At that time, she began to be seen as one of the emerging stars in the world of tennis.
Two years later, after an excellent campaign, she made her way into the 2017 US Open. During the first round of the tournament, she defeated Angelique Kerber, former world number one, with a score of 6-3 and 6-1. The following year, Osaka entered the competitions with strength, achieving her first victory in March 2018, after defeating Russian player Daria Kasatkina in the Indian Wells Tournament final. During the match, the Japanese player imposed herself on her opponent, dominating the encounter with a 6-3 and 6-2 score.
Soon after, Naomi Osaka continued her excellent campaign in the final of the 2018 US Open, facing six-time US Open winner, Serena Williams. During the match, the talent of the Japanese player stood out, obtaining a score of 6-2 and 6-4. With this victory, she obtained her first Grand Slam, becoming the first person (woman and man) of Japanese origin to win a Grand Slam title.
After the success of the Grand Slam, she continued to achieve successes. In January 2019, she obtained her second Grand Slam title by defeating Czech player Petra Kvitova with a score of 7-6, 5-7, 6-4 in the 2019 Australian Open. With this victory, she not only consolidated herself as one of the most relevant Japanese players in the history of tennis, but also occupied the world's number 1 spot for the first time.
Absence and pregnancy (2023)
In January 2023, Naomi Osaka announced to the world her pregnancy, confirming that her return to the courts would be in 2024. This news was shared on January 12, 2023 on her social media platforms through a photo of an ultrasound and messages in Japanese and English.
"I know I have a lot to look forward to in the future, one thing I am eagerly looking forward to is my child seeing one of my matches and telling someone, 'that's my mom', haha," wrote Osaka.
Can't wait to get back on the court but here's a little life update for 2023. pic.twitter.com/GYXRnutU3I

— NaomiOsaka大坂なおみ (@naomiosaka) January 11, 2023
In recent years, she withdrew from key events because she needed time away from the spotlight due to her battles with mental health issues that she herself announced.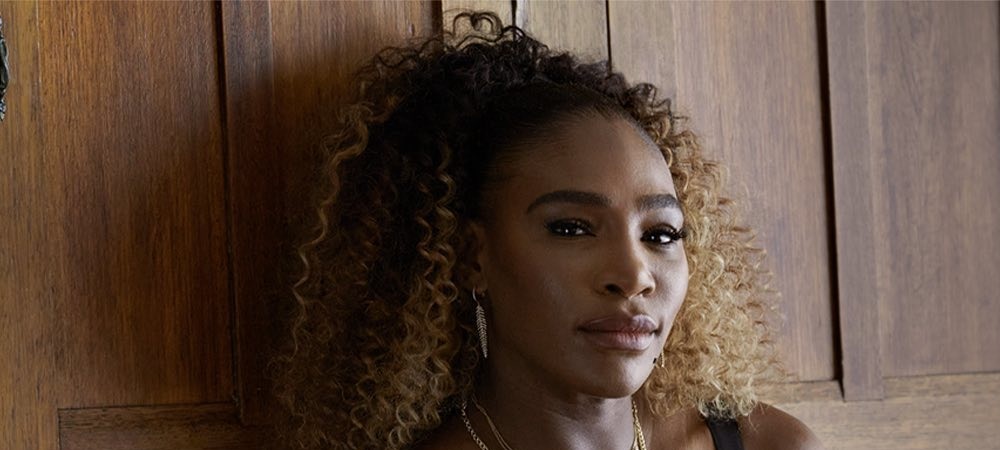 Biography of Serena Williams
Serena Jameka Williams Price (born September 26, 1981) is a professional tennis player from the United States, born in Saginaw, Michigan. Her father, Richard Williams, and her mother, Oracene, divorced in 2001. During her childhood, the family had to face difficulties due to her father's decisions, who, despite his favorable economic and social position, decided to move the family from Long Beach, on the West Coast of Los Angeles, to Compton, a closed and difficult neighborhood in the center of the city, with the goal of raising his daughters in a tough environment.
Beginnings in tennis
Since she was very young, she started training tennis, a sport that was mostly practiced by people of high economic standing. Serena trained tirelessly every day. Her father, Richard, supported her and saw her great talent, as well as his ambition to take advantage of her potential. Richard was always an ambitious and controlling man, so he became the manager of his two talented daughters. At the age of eleven, a rivalry emerged with her sister Venus, who also trained and had exceptional performance. At that time, she had won 63 consecutive regional level games.
Contract with Reebok
In 1991, Richard decided to seek out a well-known star coach located in Florida, Rick Macci. His father's decision had quick results and the family moved to a luxurious place in Florida after his daughter signed a contract with Reebok. Although Serena's progress was not as notable compared to Venus', she always showed her strength on the court. At the age of fourteen, she had the opportunity to enter the professional circuit with notable success. However, two years passed before she began to compete seriously.
How did she manage to finish her studies?
Venus has always been an inspiration to Serena. So, in 1997, when Venus reached the final stages of the US Open, but lost to then world number one Martina Hingis, it was a hard blow for the family but also a reason to keep training relentlessly. Due to their sporting responsibilities, the sisters finished school irregularly at an exclusive school of only thirty students located in Lake Placid, the Dwightwood Academy. Serena graduated in June 1999, the school administrators allowed her to graduate even though her grades were not the best because they knew that her future and talent was to compete professionally in this sport.
First African American player to win a Grand Slam
Although it seemed that the 1999 season was going to be better for Serena, it ended up being better for Venus. Then, Serena overtook Venus by winning her first Grand Slam title at the US Open. That moment in the history of Serena, her family, the United States, and also the African American population was glorious. It was the first time an African American player had won a Grand Slam. To add to the happiness, on April 5th of that year, Serena was able to enter the top ten and shortly after, in the doubles category, she and her sister won the French Open and the Federation Cup.
The Williams sisters
It is known that, on many occasions, while they were young, the Williams sisters had problems produced by competition and by the specialized press publications that usually compared them. In the year 2000, Venus defeated Serena in the final of the Lipton tournament. Serena showed great serenity and heartily congratulated her sister. Later, she won the Paris Indoor. That year, in the Wimbledon competition, Venus eliminated Serena in the semifinals, and later raised the title against Davenport. Additionally, both won doubles in two major tournaments: Roland Garros and the US Open.
By that time, the Williams' dominance was already being talked about and it was natural that when referring to one sister, the other would also be mentioned. Although they rarely competed together, their bond was very strong. Serena was already imposing herself as one of the best in the women's professional circuit. In 2002, she defeated Venus in the Wimbledon final with a score of 7-6 and 6-3. This was the best moment of her career as she reached the top spot in the Women's Tennis Association (WTA) ranking and by that time she already had sixteen international circuit titles.
On September 9th, Serena, 20 years old, amazed at the US Open with her latest display of power by defeating Venus in the final with a score of 6-4 and 6-3 in just 72 minutes. With this victory, she managed to tie with her elder sister in their personal matchups (5-5) and in Grand Slam titles, both with four each. It is important to highlight that Serena's impressive season included six titles, 45 wins and only 4 losses. An injury to her ankle prevented her from participating in the Australian Open, allowing American Jennifer Capriati to triumph.
Fifth Grand Slam title.
The following year, Serena did not win at Roland Garros, where she surprisingly fell in the semifinals to Belgian Justine Henin-Hardenne. However, she did win at Wimbledon, where the Venus-Serena final from the previous year was repeated. Serena added her fifth Grand Slam title. She was involved in a legal conflict with a German man who was harassing her. After being reported, he was arrested and imprisoned on March 3, 2002 for stripping in front of the reception of a hotel in Scottsdale (Arizona), where Serena was staying. Serena's father threatened the harasser with death and Serena threatened to kill him if her daughter suffered any harm.
Causes of her temporary retirement from tennis.
In September 2003, the family mourned when Yetunde, her sister, was murdered by a common criminal. After this, the sisters were off the courts for a while. Serena started taking acting classes with an experienced teacher in Los Angeles. In acting, she finds a moment of escape and claims to forget about her sporting commitments. Serena received the ESPY Athlete of the Year Award. Her popularity as an athlete allowed her to be a model and official image for several sports brands.
Contracts, performance, marriage.
First she signed with Puma, then with Nike, with whom she signed for an exorbitant amount of money. After studying acting, she began studying design, so now she is the designer of a sportswear brand: Aneres, she usually wears her clothes in competitions. We have not only seen her on the courts and in the advertisements but also in TV series such as ER, Law & Order, and Hair Show, among others. In 2016, she equaled the record of German Steffi Graf with 22 Grand Slam titles. In addition, she enjoyed a beautiful romantic relationship with Reddit co-founder Alexis Ohanian. They got married in 2016 and currently have a son.