Matt Reeves Biography
Matthew George Reeves (April 27, 1966) Born in Rockville Center, New York, United States. Director, screenwriter and American film producer, considered one of the most versatile authors of Hollywood. He began his career making short films with J.J. Abrams in the 1980s. He later trained at the University of Southern California, where he made the audiovisual project Mr. Petrified Forest (1991-1992). He debuted in the mid-1990s, working on the script for Maximum Alert 2 (1995) and directing some episodes of the television series Relativity (1997) and Homicide (1997). He rose to fame as the director of Monstrous (2008), Let me in (2010) and deliveries of the Planet of the Apes: The Planet of the Apes: Confrontation (2014) and The Planet of the Apes: War (2017).
FAMILY AND BEGINNINGS
Born in New York and raised in a Christian family in Los Angeles (California), Reeves was interested at an early age in the world of cine. Being only eight years, he began recording his first audiovisual works with a domestic camera. While in college he met and became friends with Jeffrey Jacob Abrams (J.J. Abrams), with whom he began recording his first short films, which were broadcast on a public television channel. After finishing his studies, he decided to continue his academic and artistic training at the University of Southern California, where he recorded Mr. Petrified Forest (1991-1992), as a degree project.
Mr. Petrified Forest is a 26-minute short that tells the story of Steven Forrest, a passport photographer scared of his friend's unexpected disappearance after an accident. Thanks to his exceptional work he was signed by an agent and shortly thereafter he began working in the world of cinema. In the mid-1990s, he debuted as a screenwriter in the Geoff Murphy action film, Maximum Alert 2 (1995), whose protagonist was Steven Seagal.
Finished his work on Maxima Alert 2, Reeves focused entirely on the development of his first film as a director, entitled The Pallbearer (My Unknown Friend, 1996), a romantic drama starring renowned actors David Schwimmer and Gwyneth Paltrow. Although the film had little impact and achieved ambiguous criticism, Reeves made himself known and entered the film industry with a remarkable experience. A year after his debut, he directed some episodes of the television series Homicide (Homicide: Life on the Street, 1997) by Paul Attanasio and Relativity (1997) by Jason Katims.
MATT REEVES CAREER
After making his directorial debut with the romantic film The Pallbearer (1996) and working on the Homicide (1997) and Relativity (1997) series, Reeves created with his friend Abrams, the popular cult series Felicity (1998). This famous series told the story of Felicity Porter, a young university student who faces the typical problems of youth and love dramas derived from her confusing feelings for her friend Ben and the student she meets at Noel University. The series was broadcast between 1998 and 2001 and featured Keri Russell (Felicity), Scott Foley (Noel) and Scott Speedman (Ben). For this same period, Reeves worked as producer and screenwriter for The Yars (2000) and director of one of the episodes of the Gideon's Crossing series (2000).
After several years focused on television, Reeves returned to the cinema with Abrams with the film Cloverfield (Monstrous, 2008). Outstanding fiction film that tells the story of a group of young New Yorkers who face the attack of an alien. After its release, the film received good reviews and became a blockbuster, leading to the award of Saturn for Best Science Fiction Film and Golden Schmoes for Best Horror Movie of the Year. From the monstrous alien in New York, Reeves went on to approach the vampire myth from a modern perspective with Let Me In (Let Me In, 2010), a fantasy film that featured the renowned youth actress Chloë Grace Moretz. Inspired by the work of John Ajvide Lindqvist, Let Me In (Let Me In, 2010), tells the story of the young vampire Abby and her connection with the helpless young human Owen, who was played by Kodi Smit-McPhee.
After the success of Let Me In (2010), Reeves worked as director of the sequels of the Planet of the Apes Saga, entitled Planet of the Apes: Confrontation (2014) and Planet of the Apes: War (2017). The two films were well received by critics, taking several statuettes such as the Satellite Awards for Best Visual Effects and Best Edition and the Critics' Choice Movie Award for Best Visual Effects. Currently, Reeves is working on the production of the series: The Passage (2019), Surveillance, Tales from the Loop, Away and Mouse Guard, which are expected to be extreme in this year or the next.
REEVES AND BATMAN
Reeves is currently working on the direction and production of the new film of the iconic DC Comics hero, Batman, which is expected to address a new perspective of billionaire Bruce Wayne and his adventures as a hero of Gothic City. After several speculations about the protagonist of the film, in which Armie Hammer was pointed out as a possible candidate, Revees announced that the protagonist would be the British actor Robert Pattinson, who is known for having played Edward Cullen in the Twilight Saga and Salvador Dalí in the independent film Sin Limites (2010).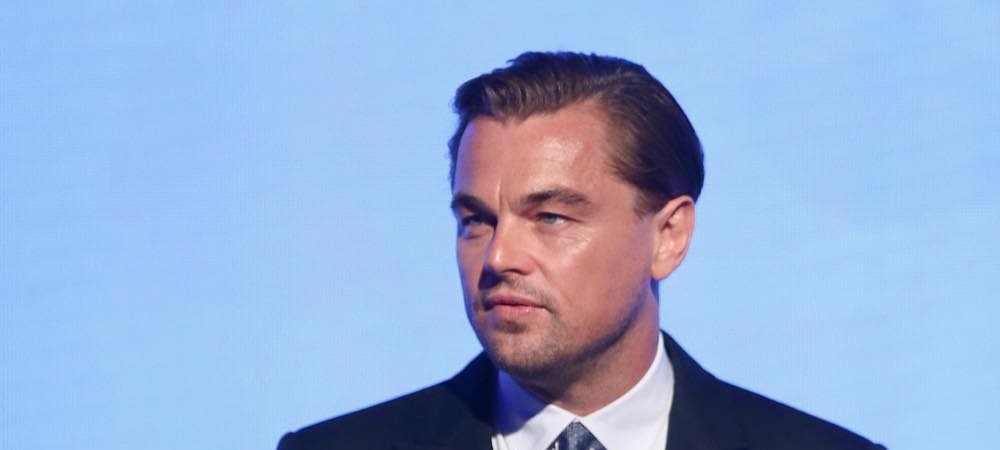 Biography of Leonardo DiCaprio
Leonardo Wilhelm DiCaprio is a renowned actor and film producer who has won numerous awards within the film industry. He was born on November 11, 1974, in Hollywood, Los Angeles, California, United States.
DiCaprio is an only child of Irmelin Indenbirken, a secretary born in Germany, and George DiCaprio, an underground comic artist and producer/distributor of comics. On his father's side, he has half-Italian (from Naples) and half-German (from Bavaria) ancestry. On the other hand, on his mother's side, his grandfather Wilhelm Indenbirken was German and his grandmother Helene Indenbirken was a German citizen born in Russia under the name Yelena Smirnova.
He was named Leonardo because, while his pregnant mother was looking closely at a painting by the great artist Leonardo da Vinci in a museum, DiCaprio gave a strong kick inside her belly. His parents divorced when he was only one year old, and they shared custody of Leonardo until 1997.
Studies, beginnings in acting.
As for his education, he did not attend university and only took basic courses at John Marshall High School in Los Angeles. His career in the world of image and acting began when he followed his older stepbrother, Adam Farrar, in television advertising, starring in a commercial for the Matchbox car brand at the age of fourteen and subsequently participating in educational films. At the age of five, he was also part of the children's television series "Romper Room", but had to leave it as it was detrimental to him.
"1990 – 1991: Debut in television and cinema"
In 1990, he made his true television debut when he was cast to be a part of the "Parenthood" ensemble, a series based on the film of the same name. He then landed minor roles in several series, including "The New Lassie" and "Roseanne," as well as a brief part in "Santa Barbara." His work in "Parenthood" and "Santa Barbara" earned him a nomination for the Young Artist Award for Best Young Actor. His big screen debut came in 1991 with the science fiction and horror movie "Critters." Later on, he became a recurring member of the cast of the ABC sitcom "Growing Pains," playing Luke Brower. However, DiCaprio didn't achieve success in the film industry until 1992, when he was selected by Robert De Niro from among 400 young actors for the lead role in "This Boy's Life," which also starred Ellen Barkin and De Niro himself.
1993 – 1996
Later, in 1993, DiCaprio played the mentally disabled younger brother of Johnny Depp in "What's Eating Gilbert Grape." The film's director, Lasse Hallström, admitted that he initially sought a less attractive actor, but he decided on DiCaprio because he had become "the most observant actor" among all who auditioned. The film was a great financial and critical success, resulting in Leonardo being highly praised for his performance, which led to him being awarded the National Board of Review for Best Supporting Actor and nominated for an Academy Award and a Golden Globe. Subsequently, he had roles in films such as "The Quick and the Dead" (1995) and was one of the leads in "Romeo + Juliet" (1996).
But his big break came with director James Cameron, who offered him the lead male role in Titanic (1997), a movie that not only won a considerable number of Academy Awards but also became a social phenomenon. Afterwards, DiCaprio gained greater acceptance in the cinematic world, so he was part of numerous films such as:
The Man in the Iron Mask (1998)
The Beach (2000)
Catch Me If You Can (2002)
The Aviator (2004)
The Assassination of Richard Nixon (2004)
Blood Diamond (2006)
Gardener of Eden (2007)
Body of Lies (2008)
Orphan (2009, as producer)
Shutter Island (2010)
Inception (2010)
Django Unchained (2012)
The Great Gatsby (2013)
Runner Runner (2013)
The Wolf of Wall Street (2013)
The Revenant (2015)
The Audition (2015).
Curiosities
Interestingly, he was nominated for an Oscar five times: Best Supporting Actor for What's Eating Gilbert Grape, Best Actor for The Aviator, Blood Diamond and The Wolf of Wall Street. This generated a lot of jokes and talk of a supposed "curse" in Hollywood. But in 2015, he finally won the award thanks to his great performance in "The Revenant".
It should also be noted that DiCaprio is a committed environmentalist who has received praise from environmental groups for choosing to fly on commercial flights instead of private planes like most celebrities, and for driving an electric hybrid vehicle and having solar panels in his home.