Matt Reeves Biography
Matthew George Reeves (April 27, 1966) Born in Rockville Center, New York, United States. Director, screenwriter and American film producer, considered one of the most versatile authors of Hollywood. He began his career making short films with J.J. Abrams in the 1980s. He later trained at the University of Southern California, where he made the audiovisual project Mr. Petrified Forest (1991-1992). He debuted in the mid-1990s, working on the script for Maximum Alert 2 (1995) and directing some episodes of the television series Relativity (1997) and Homicide (1997). He rose to fame as the director of Monstrous (2008), Let me in (2010) and deliveries of the Planet of the Apes: The Planet of the Apes: Confrontation (2014) and The Planet of the Apes: War (2017).
FAMILY AND BEGINNINGS
Born in New York and raised in a Christian family in Los Angeles (California), Reeves was interested at an early age in the world of cine. Being only eight years, he began recording his first audiovisual works with a domestic camera. While in college he met and became friends with Jeffrey Jacob Abrams (J.J. Abrams), with whom he began recording his first short films, which were broadcast on a public television channel. After finishing his studies, he decided to continue his academic and artistic training at the University of Southern California, where he recorded Mr. Petrified Forest (1991-1992), as a degree project.
Mr. Petrified Forest is a 26-minute short that tells the story of Steven Forrest, a passport photographer scared of his friend's unexpected disappearance after an accident. Thanks to his exceptional work he was signed by an agent and shortly thereafter he began working in the world of cinema. In the mid-1990s, he debuted as a screenwriter in the Geoff Murphy action film, Maximum Alert 2 (1995), whose protagonist was Steven Seagal.
Finished his work on Maxima Alert 2, Reeves focused entirely on the development of his first film as a director, entitled The Pallbearer (My Unknown Friend, 1996), a romantic drama starring renowned actors David Schwimmer and Gwyneth Paltrow. Although the film had little impact and achieved ambiguous criticism, Reeves made himself known and entered the film industry with a remarkable experience. A year after his debut, he directed some episodes of the television series Homicide (Homicide: Life on the Street, 1997) by Paul Attanasio and Relativity (1997) by Jason Katims.
MATT REEVES CAREER
After making his directorial debut with the romantic film The Pallbearer (1996) and working on the Homicide (1997) and Relativity (1997) series, Reeves created with his friend Abrams, the popular cult series Felicity (1998). This famous series told the story of Felicity Porter, a young university student who faces the typical problems of youth and love dramas derived from her confusing feelings for her friend Ben and the student she meets at Noel University. The series was broadcast between 1998 and 2001 and featured Keri Russell (Felicity), Scott Foley (Noel) and Scott Speedman (Ben). For this same period, Reeves worked as producer and screenwriter for The Yars (2000) and director of one of the episodes of the Gideon's Crossing series (2000).
After several years focused on television, Reeves returned to the cinema with Abrams with the film Cloverfield (Monstrous, 2008). Outstanding fiction film that tells the story of a group of young New Yorkers who face the attack of an alien. After its release, the film received good reviews and became a blockbuster, leading to the award of Saturn for Best Science Fiction Film and Golden Schmoes for Best Horror Movie of the Year. From the monstrous alien in New York, Reeves went on to approach the vampire myth from a modern perspective with Let Me In (Let Me In, 2010), a fantasy film that featured the renowned youth actress Chloë Grace Moretz. Inspired by the work of John Ajvide Lindqvist, Let Me In (Let Me In, 2010), tells the story of the young vampire Abby and her connection with the helpless young human Owen, who was played by Kodi Smit-McPhee.
After the success of Let Me In (2010), Reeves worked as director of the sequels of the Planet of the Apes Saga, entitled Planet of the Apes: Confrontation (2014) and Planet of the Apes: War (2017). The two films were well received by critics, taking several statuettes such as the Satellite Awards for Best Visual Effects and Best Edition and the Critics' Choice Movie Award for Best Visual Effects. Currently, Reeves is working on the production of the series: The Passage (2019), Surveillance, Tales from the Loop, Away and Mouse Guard, which are expected to be extreme in this year or the next.
REEVES AND BATMAN
Reeves is currently working on the direction and production of the new film of the iconic DC Comics hero, Batman, which is expected to address a new perspective of billionaire Bruce Wayne and his adventures as a hero of Gothic City. After several speculations about the protagonist of the film, in which Armie Hammer was pointed out as a possible candidate, Revees announced that the protagonist would be the British actor Robert Pattinson, who is known for having played Edward Cullen in the Twilight Saga and Salvador Dalí in the independent film Sin Limites (2010).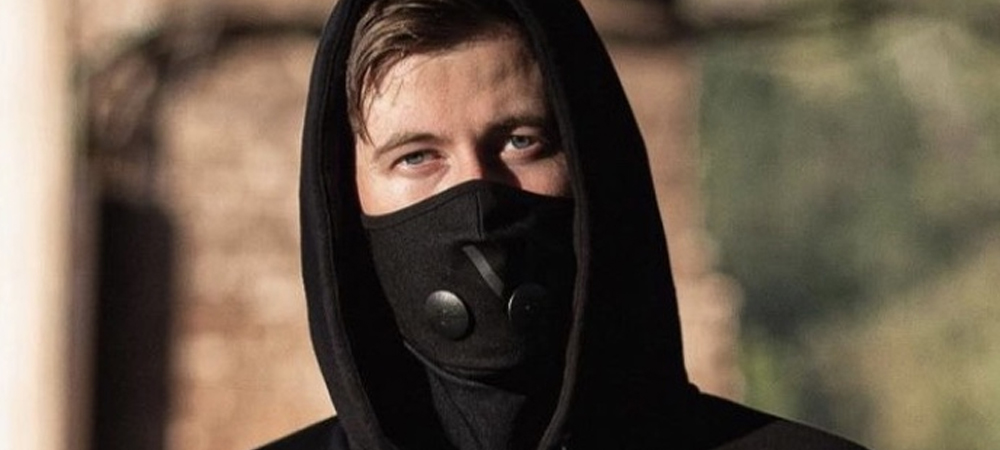 Alan Walker Biography
Alan Walker (August 24, 1997) DJ and producer. He was born in Northampton, England. He lived in Bergen, Norway because at the age of two his parents moved there for work reasons. His interest in music began when he met and closely followed the careers of producers like K-391 and Ahrix, Alan spent hours watching videos of them on YouTube, and also closely followed composers Steve Jablonsky and Hans Zimmer. Thus, Walker began to create his own music from his laptop. He began composing under the pseudonym DJ Walkzz.
His most popular composition in his beginnings was titled Fade (2014) its virtual launch was due to an error by Walker who uploaded it by mistake, but what he did not know is that it would be popular quickly with the public and the record label NoCopyrightSounds (NCS ) with whom he had signed a contract. NoCopyrightSounds launched Faded on its YouTube channel in late 2014. It was very successful and had over 300 million views.
The songs Specter and Force followed in 2015. The same year he managed to sign with the important Sony Music Entertainment (SME), they released Faded, a vocal and remastered version of Faded. The song had the vocal collaboration of Iselin Solheim and contained the instrumental version. Within a few weeks of the release, it began to lead the top positions on the European charts. It got 2 billion views on YouTube, making the song the most popular. Two months later, he released the acoustic version of it, titled Faded (Restrung). Then Walker released Sing Me to Sleep, singer Iselin Solheim reappeared, this time with an instrumental version.
Subsequently, he released three remixes, one of the Coldplay song Hymn for the Weekend, another of the Cash Cash & Digital Farm Animals Millionaire (ft. Nelly) song, and the last of Sia's song, Move Your Body. Before the end of 2016, his followers were able to enjoy his new single Alone. Noonie Bao collaborated. Later, an instrumental remix version and an acoustic version titled Alone (Restrung) was released.
It is important to mention that 2017 was a low production year for Alan Walker: he released his new single Tired, which featured the voice of Irish singer Gavin James and then a remix produced by Kygo was released. We must say that Walker has walked in the paths of the various branches of electronic music, for example, EDM, Progressive House, Drum & bass. He will soon be taking his music to Japan, South Korea, and other surrounding areas. The following year, he started performing in Canada. In 2018 he went on several tours of Europe and Asia.
Alan Walker Songs
Faded
Diamond Heart (feat. Sophia Somajo)
Alone
Darkside (feat. Au / Ra & Tomine Harket)
The Specter
All Falls Down (feat. Noah Cyrus & Digital Farm Animals)
Different World (feat. Sofia Carson, K-391 & CORSAK)
Ignite
Impossible
Sing me to sleep
Without love
Heart
Tired (feat. Gavin James)
Baby don't go
Specter
Do it all for you
Force
Heading Home (I Stand Alone)
My heart Stay.