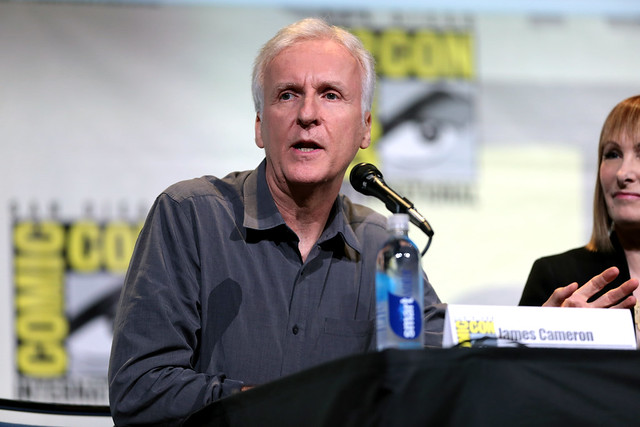 James Cameron Biography
James Francis Cameron (August 16, 1954) Born in Kapuskasing, Ontario, Canada. Canadian screenwriter and film director, creator of blockbusters such as The Terminator (1984), Titanic (1997) and Avatar (2009). He began his career making short films and working as a special effects' technician in the 1970s. He debuted as a director with the horror movie Piranha 2 (1981) and rose to fame with The Terminator (1984), a science fiction film he had as the protagonist Arnold Schwarzenegger.
He established himself as one of the greats of the film industry when launching, Titanic (1997), a film that was awarded three Oscar Awards and became one of the highest-grossing films in history. In 2009, he revolutionized the world of cinema with the release of the 3D movie Avatar (2009).
FAMILY AND BEGINNINGS
Son of engineer Philip Cameron and nurse Shirley Lowe. Cameron was the first of the five children of the couple established in Ontario. Being a teenager, he was interested in the world of cinema, having attended the 2001 screening: a space odyssey (1968) by Stanley Kubrick. It was then that he discovered the genre of science fiction, passionate about the work of Kubrick and other renowned directors of the time. In 1971, the Camerons moved to Orange County, California, for work reasons. Established in the United States, Cameron continued his studies at Fullerton College and in his spare time, he read movie scripts.
Later he entered the California State University to study Physics but soon abandoned the career to devote himself to film. In these early years, he combined his work as a mechanic and his work as a screenwriter. He spent the nights working on his scripts and drawing the storyboards of his first shorts, which he began recording in the late 1970s with Randall Frakes. His first film project was the science fiction short film Xenogenesis (1978), co-produced with Frakes. This short of 12 minutes tells the story of a young couple traveling through space in search of a habitable planet in which to begin the cycle of life.
That same year he married waitress Sharon Williams, who would be the first in a series of relationships that ended in a few years; in 1984 they divorced and shortly thereafter he married the producer and screenwriter Gale Anne Hurd, from this he separated in 1989. After six years of relationship, he married actress Linda Hamilton, with whom he had his first daughter, Josephine Archer. Later he married Suzy Amis, with whom he had his children: Claire (2001), Quinn (2003) and Elizabeth Rose (2006).
JAMES CAMERON'S CAREER
After making his first short film in the late 1970s, Cameron began working in the Hollywood film industry as a special effects technician for Roger Corman's company, New World Pictures. He worked in the art direction department of the fiction film, The Magnificent 7 of Space (1980) by Jimmy T. Murakami and a year later he worked as director of the production in the movie The Galaxy of Terror (1981) by Bruce D. Clark. That same year he debuted as a director with the horror film, Piranha 2: The spawning (1981), the sequel to Joe Dante's film, Piranha (1978). This horror movie tells the story of a strange Caribbean island in which a series of piranha attacks occur, which, to the surprise of the fishermen, have wings.
Three years later he rose to fame with the science fiction film The Terminator (1984), futuristic production in which Arnold Schwarzenegger embodied the cyborg Terminator T-800, a murderer in charge of ending the life of the mother of who would be the leader of the human resistance John Connor.
This low-budget film, produced by what would be his second wife, Gale Anne Hurt, was well received by the public and critics, taking various awards such as Saturn for Best Science Fiction Film, Best Makeup, and Best Screenplay. This film became one of the most respected science fiction classics in the industry, becoming included in the National Film Registry of the National Library of the United States in 2008.
After The Terminator (1984), he directed Aliens (1986), the sequel to the film by Ridley Scott Alien (1979). With this film, he received his first Oscar Award for Best Visual Effects and Saturn for Best Director. He later released The Secret of the Abyss (1989), a science fiction film that tells the underwater adventure of a group of divers responsible for the recovery of classified information locked in the USS Montana submarine, buried at the bottom of the sea after crashing With an unidentified object. This film starring Ed Harris and Mary Elizabeth Mastrantonio was awarded the Oscar Award for Best Visual effects and Saturn for Best Director.
Starting the 1990s, he directed Terminator 2: The Last Judgment (1991), a film in which the cyborg Terminator T-800 joins John Connor, in his fight to save humanity from the Last Judgment, ending the cyborgs Sent to kill Sarah. Three years later, he launched Risky Lies (1994), a remake of the film Two Spies In My Bed (1991), starring Schwarzenegger.
After this remake, Cameron concentrated on the realization of one of his most ambitious projects, the drama Titanic (1997), a film based on the history of the British ocean liner disaster of the same name. Cameron took one of the best-known catastrophes and transformed it into one of the most acclaimed romance stories in film history, without neglecting technical details and parts of the story that changed how ships were sailed and built in the time.
This film starring Leonardo DiCaprio and Kate Winslet became one of the highest-grossing films in history, currently surpassed by Avengers: Endgame (2019), directed by brothers Anthony and Joe Russo. This film won numerous awards: 11 Oscar Awards, 2 Golden Globes, 1 Screen Actors Guild Awards and 2 MTV Movie Award, among many others. In the following years, Cameron worked on various documentary projects and a new 3D digital camera system, which allowed him to create one of his most revolutionary projects, the 3D science fiction film, Avatar (2009).
Avatar (2009), tells the story of the Na'vi people and their struggle against a group of human soldiers who plan a raid on the planet in search of valuable resources, these inhabitants have the support of a military and a group of researchers who have come into contact with the people moving with the hybrid body created for this purpose, called Avatar. In a short time, the film became a blockbuster and one of the most prominent films by the academy. This has 3 Oscar Awards, 2 Golden Globes, 2 Empire Awards, and 3 Saturn, among others. He recently worked as a producer and screenwriter for the film Alita: Ángel De Combate (2019) by Robert Rodriguez. This adaptation of the GUNNM manga by Yukito Kishiro had the collaboration of Dua Lipa in the soundtrack.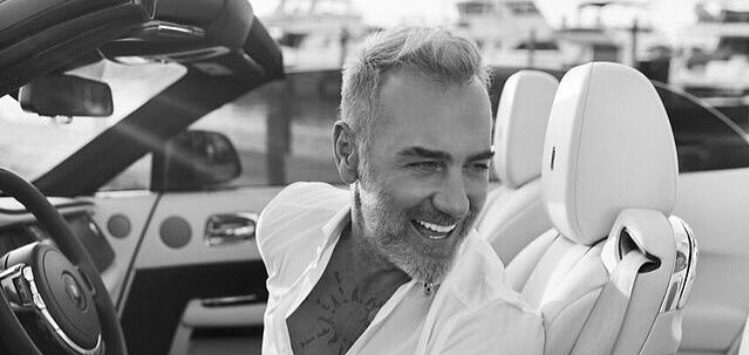 Gianluca Vacchi biography
Gianluca Vacchi (August 5, 1967) Born in Bologna, Italy. Italian businessman and artist, known for his eccentricity and the way he manages his money, throwing lavish and expensive parties. His lifestyle is frequently shared by the businessman through his social networks.
Vacchi is a man of more than 50 years who has attracted the attention of various people, not only for his eccentricity but also for his physical attractiveness. He currently has more than 15 million followers on instagram and since 2014 he has become popular with the hashtag #GVLifestyle.
There is only one life and you have to live it trying to enjoy everything you can.

Gianluca Vacchi
Family and studies
Gianluca Vacchi grew up in a wealthy family. From an early age he was interested in business. He studied economics and then began to be part of the family business. Later he founded the company IMA, a company dedicated to the creation of pharmaceuticals, cosmetics and others. Over time, Vacchi diversified his businesses, participating in different business projects. While doing this, he increased his capital, becoming a billionaire in a matter of a few years.
Change of lifestyle
After several years in the industry, Gianluca Vacchi left the family business in charge of his cousin and dedicated himself fully to enjoying his life, since at the age of forty he had not explored and enjoyed everything he achieved in those years. After thinking about the way he had lived until then, he decided to change his lifestyle. He started by working on his physique, improving his diet and exercising. He complemented this, with hours in the sauna and cryotherapy and shortly after the effort began to show.
At 47, he became known on social networks with a photo in which he was seen riding with the famous American actor Zac Efron.
Since then, he began to attract the attention of the public for his sensual dances, his eccentric and expensive parties. Likewise, through the networks he showed the large number of properties he owned: mansions, houses on the beach, yachts, motorcycles, cars and even a helicopter.
In 2016, the videos of Vacchi and his girlfriend at the time, Giorgia Gabriele, dancing to different Latin music songs, went viral. It was then that it became a trend. Many were interested in the lifestyle of the 49-year-old man, surrounded by beautiful women and with an exorbitant fortune. Since then, the daily life of the famous Italian has been shared by social networks. He is currently one of the most famous adult influencers on the platform.
The following year he ended his relationship with his girlfriend Gabriele, and a short time later he was seen with the beautiful Colombian model, Ariadna Gutiérrez. That same year he published his book Enjoy (2016), which, in Vacchi's words, is a conceptual biography. In this book, he talks about his experiences, gives advice and encourages people to enjoy life to the fullest.
During this period of his life, the Italian has been seen with famous Latin, American and European artists, which has increased his popularity. Among the artists with whom he has been associated are the singers: J. Balvin, Luis Fonsi, Sebastián Yatra, Ozuna, Daddy Yankee and Yandel, among others. In 2017, Vacchi was seized by Banco BPM. He later explained that this does not greatly affect his fortune and that it was all a disagreement with the bank.
Facet as DJ
In recent years, Gianluca Vacchi has dabbled in music as a DJ, working with great figures such as Steve Aoki, Nicola Zucchi, Christian Lena and Albertino, among others. He currently has a contract with the Spinnin 'Records label. His first song, entitled Viento, appeared under this label on August 13, 2017. This song currently has more than 27 million views on YouTube.
After Viento, Tump-it came out, a theme that quickly became a trend. In August he released the song Sigamos Bailando, his collaboration with Yandel and Luis Fonsi. Later he released the song Waglio, in collaboration with Alessio and in 2019, he released Asho mami and Mueve.
Vacchi has made several tours as a DJ and worked in clubs such as Amnesia Ibiza, Sutton Club and Sutton Barcelona, among others.
Gianluca news
Currently Vacchi, is romantically involved with the young model Sharon Fonseca. On May 10, 2020, during the celebration of Mother's Day, he announced via Instragram that he and his girlfriend were expecting their first child.
Birth of your child
On October 28, Gianluca and Sharon announced the birth of their daughter Blu Jerusalema Vacchi, true to their style, this announcement was made through their Instagram accounts.