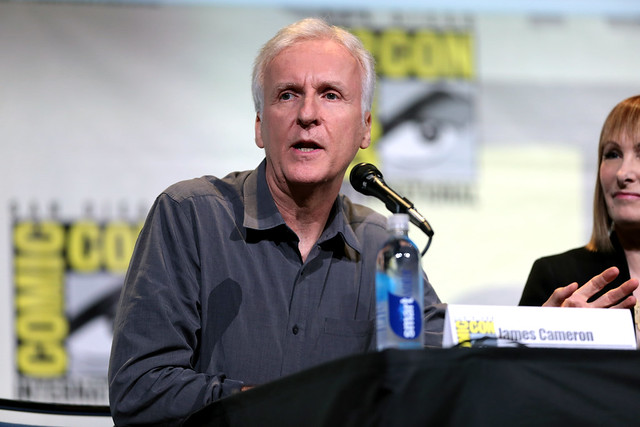 James Cameron Biography
James Francis Cameron (August 16, 1954) Born in Kapuskasing, Ontario, Canada. Canadian screenwriter and film director, creator of blockbusters such as The Terminator (1984), Titanic (1997) and Avatar (2009). He began his career making short films and working as a special effects' technician in the 1970s. He debuted as a director with the horror movie Piranha 2 (1981) and rose to fame with The Terminator (1984), a science fiction film he had as the protagonist Arnold Schwarzenegger.
He established himself as one of the greats of the film industry when launching, Titanic (1997), a film that was awarded three Oscar Awards and became one of the highest-grossing films in history. In 2009, he revolutionized the world of cinema with the release of the 3D movie Avatar (2009).
FAMILY AND BEGINNINGS
Son of engineer Philip Cameron and nurse Shirley Lowe. Cameron was the first of the five children of the couple established in Ontario. Being a teenager, he was interested in the world of cinema, having attended the 2001 screening: a space odyssey (1968) by Stanley Kubrick. It was then that he discovered the genre of science fiction, passionate about the work of Kubrick and other renowned directors of the time. In 1971, the Camerons moved to Orange County, California, for work reasons. Established in the United States, Cameron continued his studies at Fullerton College and in his spare time, he read movie scripts.
Later he entered the California State University to study Physics but soon abandoned the career to devote himself to film. In these early years, he combined his work as a mechanic and his work as a screenwriter. He spent the nights working on his scripts and drawing the storyboards of his first shorts, which he began recording in the late 1970s with Randall Frakes. His first film project was the science fiction short film Xenogenesis (1978), co-produced with Frakes. This short of 12 minutes tells the story of a young couple traveling through space in search of a habitable planet in which to begin the cycle of life.
That same year he married waitress Sharon Williams, who would be the first in a series of relationships that ended in a few years; in 1984 they divorced and shortly thereafter he married the producer and screenwriter Gale Anne Hurd, from this he separated in 1989. After six years of relationship, he married actress Linda Hamilton, with whom he had his first daughter, Josephine Archer. Later he married Suzy Amis, with whom he had his children: Claire (2001), Quinn (2003) and Elizabeth Rose (2006).
JAMES CAMERON'S CAREER
After making his first short film in the late 1970s, Cameron began working in the Hollywood film industry as a special effects technician for Roger Corman's company, New World Pictures. He worked in the art direction department of the fiction film, The Magnificent 7 of Space (1980) by Jimmy T. Murakami and a year later he worked as director of the production in the movie The Galaxy of Terror (1981) by Bruce D. Clark. That same year he debuted as a director with the horror film, Piranha 2: The spawning (1981), the sequel to Joe Dante's film, Piranha (1978). This horror movie tells the story of a strange Caribbean island in which a series of piranha attacks occur, which, to the surprise of the fishermen, have wings.
Three years later he rose to fame with the science fiction film The Terminator (1984), futuristic production in which Arnold Schwarzenegger embodied the cyborg Terminator T-800, a murderer in charge of ending the life of the mother of who would be the leader of the human resistance John Connor.
This low-budget film, produced by what would be his second wife, Gale Anne Hurt, was well received by the public and critics, taking various awards such as Saturn for Best Science Fiction Film, Best Makeup, and Best Screenplay. This film became one of the most respected science fiction classics in the industry, becoming included in the National Film Registry of the National Library of the United States in 2008.
After The Terminator (1984), he directed Aliens (1986), the sequel to the film by Ridley Scott Alien (1979). With this film, he received his first Oscar Award for Best Visual Effects and Saturn for Best Director. He later released The Secret of the Abyss (1989), a science fiction film that tells the underwater adventure of a group of divers responsible for the recovery of classified information locked in the USS Montana submarine, buried at the bottom of the sea after crashing With an unidentified object. This film starring Ed Harris and Mary Elizabeth Mastrantonio was awarded the Oscar Award for Best Visual effects and Saturn for Best Director.
Starting the 1990s, he directed Terminator 2: The Last Judgment (1991), a film in which the cyborg Terminator T-800 joins John Connor, in his fight to save humanity from the Last Judgment, ending the cyborgs Sent to kill Sarah. Three years later, he launched Risky Lies (1994), a remake of the film Two Spies In My Bed (1991), starring Schwarzenegger.
After this remake, Cameron concentrated on the realization of one of his most ambitious projects, the drama Titanic (1997), a film based on the history of the British ocean liner disaster of the same name. Cameron took one of the best-known catastrophes and transformed it into one of the most acclaimed romance stories in film history, without neglecting technical details and parts of the story that changed how ships were sailed and built in the time.
This film starring Leonardo DiCaprio and Kate Winslet became one of the highest-grossing films in history, currently surpassed by Avengers: Endgame (2019), directed by brothers Anthony and Joe Russo. This film won numerous awards: 11 Oscar Awards, 2 Golden Globes, 1 Screen Actors Guild Awards and 2 MTV Movie Award, among many others. In the following years, Cameron worked on various documentary projects and a new 3D digital camera system, which allowed him to create one of his most revolutionary projects, the 3D science fiction film, Avatar (2009).
Avatar (2009), tells the story of the Na'vi people and their struggle against a group of human soldiers who plan a raid on the planet in search of valuable resources, these inhabitants have the support of a military and a group of researchers who have come into contact with the people moving with the hybrid body created for this purpose, called Avatar. In a short time, the film became a blockbuster and one of the most prominent films by the academy. This has 3 Oscar Awards, 2 Golden Globes, 2 Empire Awards, and 3 Saturn, among others. He recently worked as a producer and screenwriter for the film Alita: Ángel De Combate (2019) by Robert Rodriguez. This adaptation of the GUNNM manga by Yukito Kishiro had the collaboration of Dua Lipa in the soundtrack.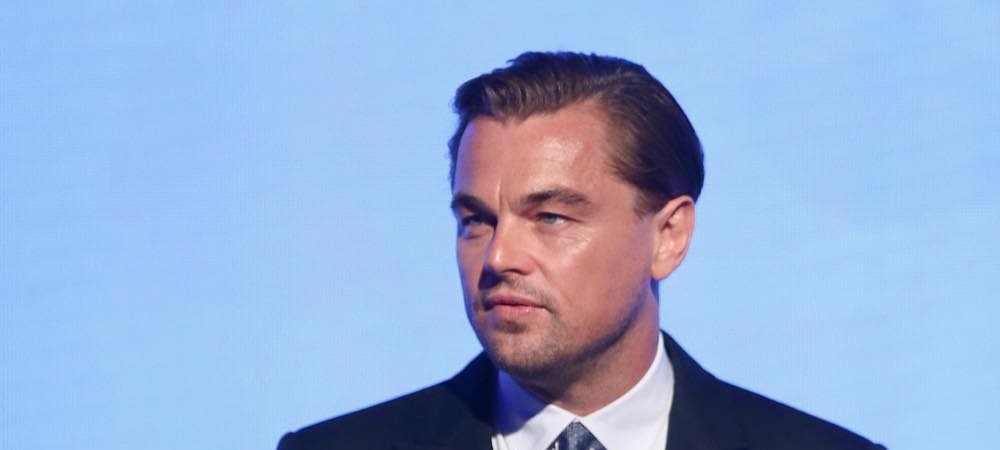 Biography of Leonardo DiCaprio
Leonardo Wilhelm DiCaprio is a renowned actor and film producer who has won numerous awards within the film industry. He was born on November 11, 1974, in Hollywood, Los Angeles, California, United States.
DiCaprio is an only child of Irmelin Indenbirken, a secretary born in Germany, and George DiCaprio, an underground comic artist and producer/distributor of comics. On his father's side, he has half-Italian (from Naples) and half-German (from Bavaria) ancestry. On the other hand, on his mother's side, his grandfather Wilhelm Indenbirken was German and his grandmother Helene Indenbirken was a German citizen born in Russia under the name Yelena Smirnova.
He was named Leonardo because, while his pregnant mother was looking closely at a painting by the great artist Leonardo da Vinci in a museum, DiCaprio gave a strong kick inside her belly. His parents divorced when he was only one year old, and they shared custody of Leonardo until 1997.
Studies, beginnings in acting.
As for his education, he did not attend university and only took basic courses at John Marshall High School in Los Angeles. His career in the world of image and acting began when he followed his older stepbrother, Adam Farrar, in television advertising, starring in a commercial for the Matchbox car brand at the age of fourteen and subsequently participating in educational films. At the age of five, he was also part of the children's television series "Romper Room", but had to leave it as it was detrimental to him.
"1990 – 1991: Debut in television and cinema"
In 1990, he made his true television debut when he was cast to be a part of the "Parenthood" ensemble, a series based on the film of the same name. He then landed minor roles in several series, including "The New Lassie" and "Roseanne," as well as a brief part in "Santa Barbara." His work in "Parenthood" and "Santa Barbara" earned him a nomination for the Young Artist Award for Best Young Actor. His big screen debut came in 1991 with the science fiction and horror movie "Critters." Later on, he became a recurring member of the cast of the ABC sitcom "Growing Pains," playing Luke Brower. However, DiCaprio didn't achieve success in the film industry until 1992, when he was selected by Robert De Niro from among 400 young actors for the lead role in "This Boy's Life," which also starred Ellen Barkin and De Niro himself.
1993 – 1996
Later, in 1993, DiCaprio played the mentally disabled younger brother of Johnny Depp in "What's Eating Gilbert Grape." The film's director, Lasse Hallström, admitted that he initially sought a less attractive actor, but he decided on DiCaprio because he had become "the most observant actor" among all who auditioned. The film was a great financial and critical success, resulting in Leonardo being highly praised for his performance, which led to him being awarded the National Board of Review for Best Supporting Actor and nominated for an Academy Award and a Golden Globe. Subsequently, he had roles in films such as "The Quick and the Dead" (1995) and was one of the leads in "Romeo + Juliet" (1996).
But his big break came with director James Cameron, who offered him the lead male role in Titanic (1997), a movie that not only won a considerable number of Academy Awards but also became a social phenomenon. Afterwards, DiCaprio gained greater acceptance in the cinematic world, so he was part of numerous films such as:
The Man in the Iron Mask (1998)
The Beach (2000)
Catch Me If You Can (2002)
The Aviator (2004)
The Assassination of Richard Nixon (2004)
Blood Diamond (2006)
Gardener of Eden (2007)
Body of Lies (2008)
Orphan (2009, as producer)
Shutter Island (2010)
Inception (2010)
Django Unchained (2012)
The Great Gatsby (2013)
Runner Runner (2013)
The Wolf of Wall Street (2013)
The Revenant (2015)
The Audition (2015).
Curiosities
Interestingly, he was nominated for an Oscar five times: Best Supporting Actor for What's Eating Gilbert Grape, Best Actor for The Aviator, Blood Diamond and The Wolf of Wall Street. This generated a lot of jokes and talk of a supposed "curse" in Hollywood. But in 2015, he finally won the award thanks to his great performance in "The Revenant".
It should also be noted that DiCaprio is a committed environmentalist who has received praise from environmental groups for choosing to fly on commercial flights instead of private planes like most celebrities, and for driving an electric hybrid vehicle and having solar panels in his home.