Isaac Asimov biography
Isaac Asimov was born in Petrovichi in the then so-called the Soviet Federative Socialist Republic of Russia on January 2, 1920, although some biographers have indicated October 4, 1919, as the date of his birth, because his mother modified it so that he could enter the public education one year earlier. He was a writer who managed to stand out especially in the field of science fiction, scientific dissemination, and history, in addition to this he was also a professor of biochemistry at the Faculty of Medicine at the University of Boston, and he had a great knowledge about the Natural Sciences.
He was the firstborn of Judah Asimov and Anna Rachel Berman, two Judeo-Russians. At three years old, on January 11, 1923, they moved to New York, thus making the childhood of Isaac take place in the neighborhood of Brooklyn, inhabited mostly by Hebrew citizens. Since then, Asimov demonstrates his great intellectual capacity and independence by learning to read by himself at the age of four, although it is clear that he strangely never learned the language of his parents.
His childhood was also marked by years of study while he worked in the candy stores that his father rented in the neighborhood, which because of his progress were changing place, but it was precisely in these places where the young Isaac had his first encounter with science fiction thanks to the magazine shelves, becoming a devouring reader of these without knowing that later his name would appear on the covers.
"Violence is the last resource of the incompetent" Isaac Asimov
Such intellectual precocity generated in his parents the desire to facilitate an early school education, hence the fact that his mother had falsified her birth date in 1925 to make it possible to enter a public school in New York. He later entered the East New York Junior High School to complete his high school, which remained until 1930 and then went to the Boys High School, which completed with great brilliance his high school studies in 1935 with only fifteen years of age. That same year, he enrolled in the New York University of Columbia, in which he obtained four years later the title of Bachelor in Chemistry. Later, he made other higher studies that allowed him to also graduate in Sciences and Arts and do a Ph.D. in Philosophy and in 1939 he also graduated as a biochemist at Columbia University.
Although his parents expected him to practice medicine, Asimov was rejected at several universities in New York for this career, which is why he chose the aforementioned studies and also decided that his professional future would necessarily involve the cultivation of literature. The reason why, since he was nineteen years, he had started writing and had already published several of his stories of science fiction in magazines of this genre, better known then as pulp magazines.
1942 was extremely significant in the life of Asimov, as he left for the city of Philadelphia to obtain a job as a chemical researcher in the shipyards of the US Navy, a job he maintained during the course of World War II and that he abandoned once finished. That same year he married Gertrudis Blugerman, with whom he would have two children: David and Robyn. Six years later, in 1948, he obtained a Ph.D. in Chemistry, which allowed him access to the University of Boston where he remained as an associate, but without being able to practice as a professor but as a teacher's assistant, a right that was granted later, but in 1958 the university stopped paying the salary. However, the income from his work as a writer was then greater than those obtained with university teaching, so Asimov remained in the faculty as an associate professor.
"If knowledge can create problems, it is not with ignorance that we can solve them" Isaac Asimov
In 1973 he separated from his wife Gertrude to marry again that same year with Janet Opal Jeppson, with whom he had no offspring. He was promoted to full professor in 1979, and by then he had taught the chair of Biochemistry for almost a decade thanks to the great passion he felt for teaching. At the beginning of the nineties, as a result of surgery for a serious prostatic condition, Asimov was forced to reduce his intense creative and research activity. Thus, death happened to him in the city where he lived for almost your life in the early spring of 1992 as a result of heart failure and kidney failure.
Ten years later, in 2002 and in his own biography, Janet, his second wife, revealed that the writer had contracted AIDS in 1983 after receiving a transfusion of blood infected with HIV during a vascular bypass operation. In the Mugar Memorial Library of the University of Boston, his personal documents from the years 1965 onwards are archived, where they occupy 464 boxes in 71 meters of shelves.
It should also be noted that, in 1985, Isaac Asimov was elected Honorary President of the American Humanist Association, a position he held until the end of his days and whose successor was his friend and colleague: Kurt Vonnegut. Added to this, he was also an honorary vice president of the Mensa club until the death of its director Margot Seitelman in November 1989. Asimov's most famous work is the Foundation Series, also known as the Trilogy or Trantor Cycle, which is part of a total of more than 400 volumes, among which are works of mystery, fantasy, and even non-fiction texts. It is considered one of the "three great" writers of science fiction, along with A. Heinlein and C. Clarke.
Most of his books try to explain scientific concepts following a historical line and giving us the etymologies of technical words. In 1981 the asteroid 5020 was named: "Asimov" in his honor. As curious data it is known that the great writer of science fiction was afraid to fly by plane (acrophobia), which is why he only did it twice and, added to this, he suffered claustrophobia. His most notable works are the aforementioned: Saga of the Foundation (16 books) The Robots Series, Anochecer (1990-1991), New Science Guide (1984) and I, Robot (1950), of the latter there is a recognized cinematographic adaptation of 2004, directed by Alex Proyas and starring Will Smith.
It is possible to divide Asimov's career into two stages. Thus, in his early years, the dominant theme was science fiction, which began with short stories in 1939, a period that lasted until 1958. The second stage of its activity in science fiction began in 1982, since then and until his last days, he would publish many sequels of his already written novels. It is estimated at 429 books written by Asimov.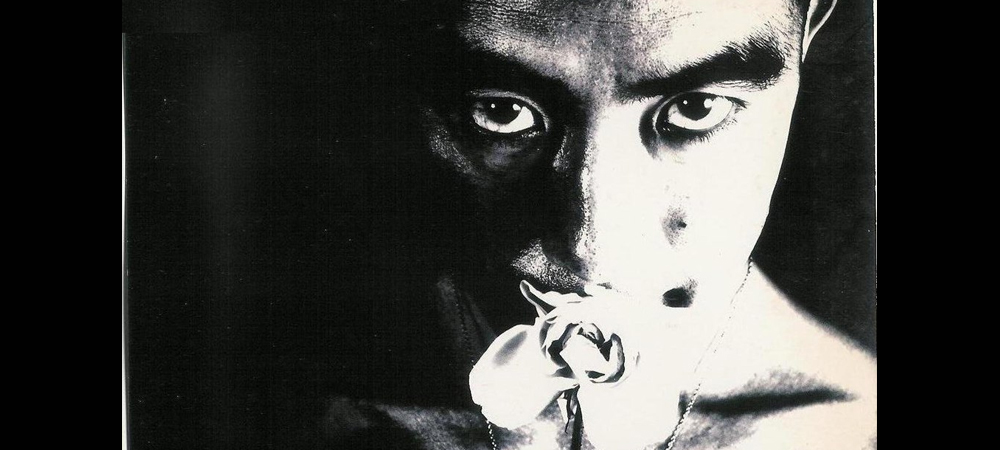 Yukio Mishima Biography
Yukio Mishima (January 14, 1925 – November 25, 1970) was a novelist, essayist, poet, and critic. He was born in Tokyo, Japan. His birth name was Kimitake Hiraoka. His father Shizue served as Secretary of Fisheries for the Ministry of Agriculture and his mother Azusa Hiraoka was completely devoted to the household. Despite this, Yukio was in the care of his grandmother, Natsu. During this time, the little boy had no contact with his parents. Natsu had mental problems and on many occasions, she was violent and had a madness crisis, this was later portrayed in Yukio's works.
Beginnings
He learned a taste for letters and languages from his grandmother. When he was 12 years old, Mishima began to write his first stories, besides, he had already read a large number of books by authors such as Oscar Wilde and Rilke, as well as numerous Japanese classics. He attended a fairly prestigious school called the Peers School, attended by the Japanese aristocracy, and eventually extremely wealthy commoners. But, then he realized that it was the worst decision he made. He spent six miserable years in this place.
He never built friendships and was sometimes attacked by his peers. The only redeemable of that time was his participation in the editorial board in the literary society of the school, thanks to this he was able to achieve a great aptitude for literature. His performance was so good that he was commissioned to write a story for the prestigious literary magazine, Bungei-Bunka. He presented a work called Hanazakari no Mori (The forest in all its splendor). Later, the story was published in 1944, due to the war it had to be published in a small print run due to a shortage of paper.
In his youth, he suffered from tuberculosis, for this reason, he avoided doing military service and participating in the war. But for Mishima, it was taken as something negative and shameful. One of Mishima's dreams before he became a writer was to be a kamikaze pilot. It was glorious for him to die heroically for his homeland. Frustrated, he decided to spend a lot of time writing until his father disagreed and forbade him. Mishima had to do it at night, supported and protected by his mother Shizue, who always read his stories. Then his father ordered him that he should study law and not literature.
Trajectory
Graduated from the University of Tokyo in 1947, Mishima never stopped writing during his university career. He got a job as a civil servant in the Japanese Ministry of Finance. But this work was so exhausting that he decided to leave it with the support of his father a year later.At that time he was able to dedicate all his time to writing. Mishima began to write all kinds of works: novels, plays, short stories, also poems, articles, and essays. Usually, his work was devoted to dark and stark themes, although contrasted with the delicacy and restraint of his style. His works led him to have worldwide recognition and to be the best-known Japanese writer abroad.
Mishima's works
The way he expresses desire and rejection, beauty, and violence, is of great attraction to the public. Mishima received the influence of Nihon Romanha, a writer belonging to Japanese romanticism, who emphasized the unity of Japan and its cultural values. This was a vehicle to reinforce nationalist ideology and more in times of war. However, Mishima was also interested and was a great admirer of modern Western literature. His first extensive work The Forest in Flower, was published in 1941. This work, like The Cigarette (1946), and Thieves (1948) were written during World War II and show the total departure from the tragic reality of war and of defeat.
In 1949 he published a work that quickly gained popularity: Confessions of a mask, a work that marked the definitive consecration of him in the literary world. Although some critics showed bewilderment and reservations about the particularity of the subject (because the protagonist confessed his homosexuality) certainly this represented a novelty in Japanese literature. Mishima was drawn to the aesthetic values ​​of Western classicism. The Golden Pavilion (1956) was his most successful work in the 1950s.
In 1958, he traveled to the United States and upon his return, Mishima married the daughter of a well-known painter. A year later, Kyoko's House was published, it did not receive the favors of the critics. He always tried to reflect his taste for the values ​​of the authentic Japanese based on the values ​​of the samurai. In this sense, fascinated by the ideology of warriors, he wrote The Way of the Samurai and In Defense of Culture (1968). Mishima presented himself as a defender of the restoration of the values ​​of the prewar and militaristic culture. The author was a man concerned about corporality and the state of the body, for this reason, he was a lover of the Martial Arts.
From 1955 Mishima began an intense program of physical activity and also resorted to military training at the Sietai base, together with a group of university students. His enormous literary production, among which, along with those already mentioned, stand out: The prohibited color (1951), The death of mid-summer (1953), The voice of the wave (1954), The taste of glory (1963) and Thirst for love (1964).
After the Banquet (1960), one of his most successful novels, he wrote Patriotism (1961) and Death in the afternoon, and other stories (1971), a compilation of short stories representative of a time when he was dying in the name of noble ideals.
Among his theatrical production of these years, it is worth mentioning Madame de Sade (1965) and My friend Hitler (1968). His most popular work is: The sea of ​​fertility, composed of the novels Snow of spring (1966), Runaway horses (1968), The temple of the dawn (1970) and The corruption of an angel, completed the latter days before his death. In this work, a critique of Japanese society is made for the loss of traditional values. Yukio Mishima was concerned about the strong westernization of his country and analyzed its transformation from a pessimistic and critical perspective.
This terrible vision of Mishima led him to embrace suicide as the only way out of him, ending his life on November 25, 1970.