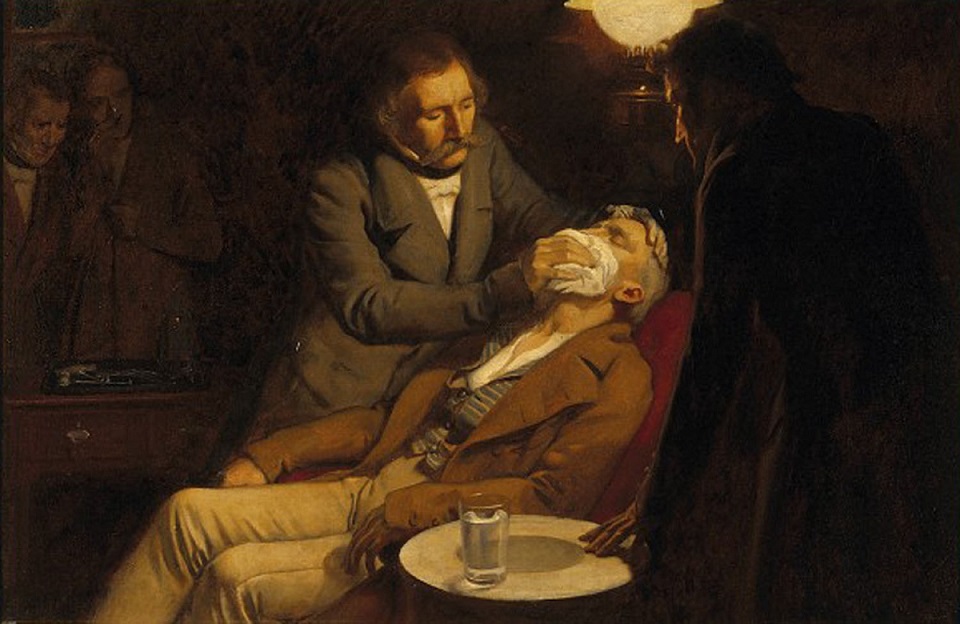 William Morton biography
William Thomas Green Morton (August 9, 1819 – July 15, 1868). He was born in the city of Charlton, Massachusetts, United States. More known as William Morton. He grew up in a marriage of farmers, consisting of James Morton and Rebecca Morton. During his youth, William worked as a typesetter and salesman in Boston. Since his family did not have great resources, he had to work with the objective of studying at the College of Dental Surgery in Baltimore, he managed to graduate in 1840 at the age of 21 years.
Since childhood, Morton felt more interest in medicine than in dentistry. So in 1844, he decided to enter Harvard University, unfortunately, had to quit soon, motivated by the difficult economic situation of his family and his marriage with Elizabeth Whitman and the care of their two children.
William Morton continued practicing dentistry, dedicating himself to the realization and adaptation of dental prostheses in a small office of his own, to perform this process had to perform extractions of teeth, a moment that represented great difficulties due to the high pain felt by his patients, so he began to think about what chemical element might reduce pain in your patients. Returning to what he had learned in his career, Morton knew that certain gases existed that eliminated the sensitivity to pain in the organism, for this reason, he found new substances, among them, the hilarious gas composed of nitrous oxide and ether, Morton was inclined to the second. After performing several tests in his office he risked to try it.
"Doctor, your patient is ready!" William Morton – Phrase symbol of the release of pain chains
The first person in whom Morton could prove the anesthetic effects of the ether was in Eben Frost, a musician who attended his office with an energetic toothache. William gave him the ether in an inhaled form, getting the patient to be lethargic during the extraction, without feeling any pain during the procedure. Within a few hours Morton's fame began to grow, the news was published by the Boston Daily Journal. Motivated by the finding, Morton formally requested the director of Massachusetts General Hospital, John Collins Warren, to leave a public demonstration of his discovery. On October 16, 1846, the public demonstration was carried out, the surgery was a success.
In the following years, William dictated several conferences in universities and academic spaces where he explained the use of ether in the body and its powerful anesthetic effect. In addition to that, he performed a few demonstrations among the audience. Despite this, many doubted the sedative effect of these substances, until, in November of 1846, Dr. Wendell Holmes, made a research paper and baptized these substances under the name of anesthesia.
Eager to improve the management of anesthesia more and more, he consulted with one of his former professors, Charles T. Jackson, he suggested that he use sulfuric ether, Morton studied the possibility and disguised the smell of the sulfuric ether by mixing the chemical compound aromatics, obtained as a result a compound that Morton called, Letheon, this compound worked successfully.
After these triumphs Morton made a serious mistake, he let himself be carried away by pride, preventing other doctors from using his ether anesthesia, this exposed him to strong criticism in the medical world and generated a legal battle with Charles Jackson, who he claimed to be really the discoverer of the anesthetic properties of Ether and who had advised Morton.
After twenty years of legal litigation against Jackson trying to defend the merit of the discovery of anesthesia, waste all their savings, in lawsuits, lawyers, and officials, during these years had to face several rivals in addition to Jackson, as Dr. Crawford W. Long, they both disputed Morton's discovery of the ether as anesthesia. He continued, with the arrogance intact, determined to obtain a monetary benefit for the discovery of anesthesia.
The French Academy of Medicine decided to reward William Morton and Professor Jackson for their discovery. However, the prize of five thousand francs was rejected with great indignation by Morton. In 1849, he even asked the Congress of the United States to cancel a reward of one hundred thousand dollars for his discovery, which had no development, due to the problem over the intellectual property of the find.
Finally, defeated, Morton remained in total poverty and fell into a depressed state. He died in New York City July 15, 1869, at 49 years of age, due to a stroke. Without having obtained the patent of the anesthesia, we can not forget that both his studies and demonstrated actions opened a new chapter in the treatment of pain during surgical interventions, so he is considered one of the most influential people in medicine.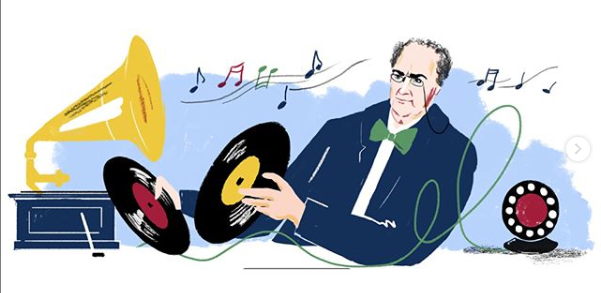 Emil Berliner Biography
Emil Berliner (May 20, 1851 – August 3, 1929) inventor. He was born in Hannover, Germany. He grew up in a Jewish environment. Due to a complex economic situation, he had to work to help his parents from a young age, so he did not attend school regularly. His first paid job was as a painter, for later, at age 16, to enter as a clerk in a food store.
According to his experience, he began to be interested in the production methods of the factory where he worked. He was a very versatile man since he built a weaving machine that improved existing ones; It was one of the many inventions of German. In 1869, when a system of repression against Jewish families was installed, Berliner obtained a position in a company located in Washington, United States. The family raised the money needed to support his trip and, especially, to prevent his son from being sent to the army ranks. Then, Emil settled in New York with the idea of ​​finding a job. He returned to Washington. Despite the economic difficulties, he studied at the Cooper Institute electricity and physics.
Motivated by scientists who were researching about the conversion of sound into electrical impulses that could be transmitted on wires; Berliner experimented with the electrical transmission of sound. Thanks to his research he was granted an assistant position of Dr. Constantine Fahlberg in his prestigious chemical laboratory. Soon he invented two electrical mechanisms that reproduced the sound more authentically and made it transmissible in the distance.
The responsibility for creating the prototypes of the microphone and the transformer was Berliner, the two basic mechanisms for electronic communication, in addition to building a carbon transmitter microphone and an iron diagram transmitter. It is clear that sometimes his inventions were inconvenient, but Berliner managed to solve these problems. Occasionally, he used objects that had not previously been used or integrated into an invention.
It was based on the telephone number of Reiss and Antonio Meucci and from there make some progress. Besides, he powered the device invented by Alexander Graham Bell. In this way, Berliner is identified as the inventor of the modern telephone. Berliner offered his invention to the subsidiary of the Bell Company in New York, the offer was finalized in the year of 1878 for $ 50,000. It was not long before the conflict with the Western Union arrived over the patent of the invention, the American courts appealed in favor of Berliner.
In 1881, together with his brother Joseph, he founded the Telephone-Fabrik Berliner, with branches in Vienna, Berlin, Budapest, London, and Paris. Later, he returned to Washington in 1883, where he advanced his independent research on the mechanical reproduction of sound. Berliner created new reproduction materials to improve his invention. One of his most significant contributions was the improvement of the phonograph, the first was patented in 1877.
I create a record player baptized gramophone, with a needle system that would be hegemonic until the end of the 20th century. In 1887 he patented his invention. A year later, the Franklin Institute in Philadelphia awarded him the Scott Medal for his contribution to the development of acoustics and sound reproduction. With collaboration, he founded the United States Gramophone Company in 1893; In 1897 he created the Berliner Gramophone Company in Montreal. He quickly arrived in Europe: he opened the Deutsche Gramaphon Gesellschaft and Britain's Gramophone Co.
We must indicate that Berliner worked in other areas such as aeronautics. Then, he was the first to use a light internal combustion engine. His work was very important because years later he joined the airplanes. His son, Henry Berliner, designed a helicopter that flew successfully in early 1919. His interest in the problems of sound reproduction was greater, which is why he strove to create acoustic tiles for use in auditoriums and concert halls. His contribution was recognized in 1913 and he was awarded the Elliot Cresson Medal in recognition of his scientific contribution to telephony and acoustics. He died on August 3, 1929, as a result of a heart attack.
WORKS
Conclusions
The Milk Question and Mortality Among Children Here and in Germany: An Observation
Some Neglected Essentials in the Fight against Consumption
A Study Towards the Solution of Industrial Problems in the New Zionist Commonwealth
Muddy Jim and other rhymes: 12 illustrated health jingles for children