Thomas Jefferson biography
Thomas Jefferson (April 13, 1743 – July 4, 1826). Politician, president, and historian. He was born in Shadwell, Virginia, United States. His father Peter Jefferson, planter and surveyor. His mother, Jane Randolph, belonged to one of the most distinguished families in Virginia. Peter and Jane were married in 1739. The Jefferson family settled in Tuckahoe for seven years. Thomas studied under the guidance of tutors in Tuckahoe but had to stop his apprenticeship because of economic reasons and his family decided to return to Shadwell. In 1752, he began attending a local school run by a Scottish Presbyterian minister. At the age of nine, he undertook studies with the Rev. James Maury of the Latin, Greek and French languages.
Peter Jefferson died when his son was 14 years old. At that time Thomas inherited from his father between 20 and 40 slaves and a property of formidable extension, took control of the property after the age of 21, building little by little, his future residence, Monticello. With the profits generated from the plantation, he paid for his studies of law, history, philosophy, and sciences at the College of William and Mary in the early 1760s. Three years later he married the widow Martha Wayles Skelton, with whom he lived prosperously, resulting in this union six children, but only two of them reached adulthood. It is known that Jefferson had at least one son with a slave of his possession, Sally Hemings.
His professional life at the beginning was shaped to the right, served in the local government as a magistrate, lieutenant of the county and was accepted as a member of the Chamber of Burgesses. In 1769 he was elected for the first time to the Assembly of Virginia, was selected in the Assembly to make the drafting of the Declaration of Independence, required by the Second Continental Congress, the Declaration is considered as the constitutive act of American and universal liberties. This document proclaims that all men have equal rights, regardless of their birth, wealth or status, and that the government fulfills the role of servant, not the owner of the people.
"I believe, honestly, like you, that banking systems are more dangerous than armies"  Thomas Jefferson
While he served as legislator of Virginia between the years 1776-1779, great ambitions were raised, one of them reforming society guided by republican and enlightened ideas. With time and the maturation of his proposals generated the separation of powers between the State and the Anglican Church. After that, he was responsible for erecting the legislation that abolished the right of attachment and primogeniture, thus eliminating the two major limitations coming from the government to the right to private property.
Years later, Thomas Jefferson is employed as ambassador in France (1784-1789) where he witnessed the first phases of the French Revolution. When analyzing these events, he launched a proposal to establish reciprocal trade agreements with European nations, denying such benefits to the British. The proposal was not carried out. On the contrary, Washington declared American neutrality in the war between France and Great Britain.
He appeared as a presidential candidate of the Democratic-Republicans, when losing against John Adams by three electoral votes, was elected vice-president. Four years later, he retaliated, defeated John Adams and was named the president of the United States. During his government, he advocated the extension of suffrage, the suppression of any royal or aristocratic privilege, the purchase of the territory of Louisiana in 1803 and the support of the expedition of Lewis and Clark. His presidential term meant the emergence of a new state policy. This affirmation was observed in the ideas that he expressed through his presidential speeches, of an egalitarian and anti-elitist nature. His second presidential term, a period with more difficulties in internal and external spheres, is remembered for his efforts to maintain the neutrality of the nation amid the conflict between Britain and France; although it could not contain the war of 1812 with Great Britain. After finishing his presidential life he retired to Monticello, where he lived the rest of his life.
"A wrong opinion can be tolerated where reason is free to fight it." Thomas Jefferson
His health began to deteriorate due to the appearance of several diseases, probably toxemia, uremia, and pneumonia. Over time his health was so fragile that he practically did not get out of bed. In addition, he spent long hours thinking about his ill-fated finances and debts. On June 24, he wrote his last letter to Roger Weightman, a journalist with the National Intelligence, ratifying his faith in the principles expressed in the Declaration of Independence.
During his last hours of life, he was accompanied by his grandson Thomas Jefferson Randolph, his doctor, Robley Dunglison, and some friends. Thomas Jefferson died in Charlottesville, Virginia, on July 4, 1826. After his death, his property, and slaves were sold in public auctions. Some decades later, and still today, several criticisms were made against Jefferson for the contradiction reported in the Statement in which he affirms that all people are equal before the law and their position as slavery, having hundreds of slaves on their property. However, Thomas Jefferson was at the time a spokesman for the aspirations of a new America and a policy based on liberal and enlightened ideas. He served his country for more than six decades as a public officer, historian, and philosopher.
Princess Margaret, Countess of Snowdon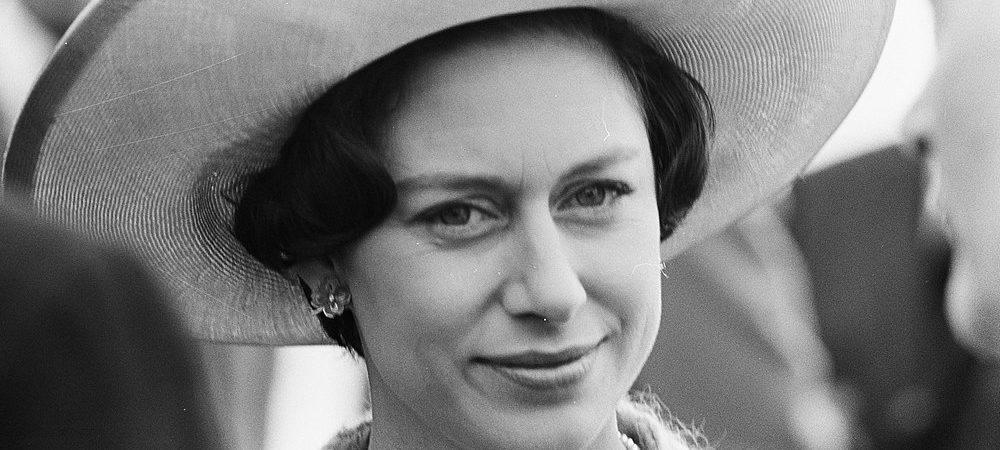 Princess Margaret, Countess of Snowdon Biography
Margaret Rose (August 21, 1930 – February 9, 2002) was born at Glamis Castle in Scotland. Her parents were Prince Albert, Duke of York, and her mother was Elizabeth, Duchess of York. Because of her royal lineage, Margaret received the treatment of Royal Highness. Her baptism was a huge event and it was led by Cosmo Lang, Archbishop of Canterbury and it was carried out in the Private Chapel of Buckingham Palace on October 30, 1930. She was privately educated by a governess, named Marion Crawford. In 1936, her father rose to George VI after her uncle King Edward VIII abdicated the throne. She attended the coronation of her parents in 1937.
Early life
During World War II, Margaret remained at Windsor Castle. On February 6, 1952, her father died, and her older sister became Queen Elizabeth II. In her youth she met Colonel Townsend with whom she had an affair, this union was the target of much criticism and controversy for her failure. Despite his honorable military career, he had no chance of marrying the princess, because he was a divorced man, and her relationship caused great controversy in the 1950s.
Love life and marriage
The young woman had several lovers, including the future Canadian Prime Minister John Napier Turner. It was until May 16, 1960, that Margarita surprisingly married photographer Antony Armstrong-Jones, son of Ronald Armstrong-Jones and Anne Messel, at Westminster Abbey. In reality, no one was aware of this love, and it was never suspected that there was interest between the two. After the ceremony was approved by the Royal Household, this ceremony was described as a "modern" royal wedding, considered the first. It was televised in the UK. The Daily Express claims it had 300 million viewers around the world. After the honeymoon that lasted several weeks, they moved to Kensington Palace, where her son, David, would later be born.
In 1961, the princess's husband was awarded the title of Earl of Snowdon; for this reason, Margaret formally obtained the title of Princess Margaret, Countess of Snowdon. During the 1960s, they were known as the most glamorous British couple, and their daughter Sarah was born. Antony Armstrong-Jones was the first "commoner" to marry the daughter of a king for more than 400 years, but the marriage crisis was not long in coming. In less than ten years of relationship, the couple had grown apart and, after almost 20 years of marriage, they announced their divorce. The royalty questioned this situation a lot and assured that it was due to their past detached from the aristocracy. The princess continued to be one of the most desired women in England.
Despite the situation, the princess' family continued to have great affection for Tony. She got along very well with Prince Charles and adored Queen Elizabeth. But, the problems related to the lack of interest on the part of the princess began. Both had strong and defined personalities which prevented reaching an agreement. In 1962, Snowdon was appointed artistic advisor to The Sunday Times, a position he carried out with great responsibility and enthusiasm. This situation made the relationship even worse because he dedicated much more time to his work than to his family. Then infidelity came into the relationship.
Affairs
Margaret began to have encounters with Snowdon's friend from college, Anthony Barton, and later with Roddy Llewellyn, an 18-year-old gardener. In 1969, it became known that Snowdon had an extramarital affair with Mrs. Jacqueline Rufus-Isaacs. Their divorce was the first in the royalty since King Henry VIII in 1540. Despite their problems, the couple continued to maintain a close relationship. Before long, Snowdon married Lucy Lindsay-Hogg. His only daughter, Frances Armstrong-Jones, was born from this union. At the time he got divorced again and he had another child with journalist Melanie Cable-Alexander.
Later, a DNA test in 2004 confirmed that he had had a daughter, Polly Fry, shortly before he married Princess Margaret. she proved her paternity, but he denied any relationship to that issue.
Death
Princess Margaret, Countess of Snowdon, passed away on February 9, 2002, of a cerebral vascular problem at the age of 71. Her funeral was at the same time as the 50th anniversary of the burial of her father, King George VI.