Miguel De Unamuno biography
Miguel de Unamuno y Jugo was born in Bilbao, Spain, on September 29, 1864. He was a writer, poet, philosopher and one of the main exponents of the Generation of '98. In his literary production, he explored genres such as the novel, essay, theater, and poetry.
He was born in the street of Ronda of the old Bilbao. His parents were Felix de Unamuno, a merchant who had managed to make a small fortune in Mexico, and Salome Jugo, niece of this, seventeen years younger and deeply religious. Miguel was the third of the six children of the marriage.
When he was still a child, he had to live two experiences that ended up defining his character, and which would later be reflected in writing in his first works: the death of his father and the siege of Bilbao with the outbreak of the third Carlist war. Both experiences and others are present in his works: Memories of childhood and youth and Peace in war.
Miguel was not yet six years old when he lost his father Felix de Unamuno, who died on July 14, 1870, in Urberuaga of pulmonary tuberculosis. He learned the first letters in the private school of San Nicolás, which was located in an attic of the Calle del Correo, and during the preparatory catechesis for his first communion, in the church of San Juan, he met, years later, who would be his girlfriend and wife: Concepción Lizárraga Concha.
Thus, upon completing his first studies at school and about to enter the institute, he witnessed the siege of his city during the Third Carlist War. Under the command of General Elio, the town was besieged by the Carlist troops from December 28, 1873, and by February 1874, the situation became even more serious when any supply was interrupted, and on the 21st of that same month, the bombing of Bilbao began. Finally, the war came to an end on May 2, 1874, with the entry of Liberal troops commanded by General Gutierrez de la Concha.
"To believe in God is, in a certain way, to create him" Miguel de Unamuno
In this way, Miguel de Unamuno did not begin his high school studies until September 11, 1875, the date on which he passed his entrance exam at the Vizcaíno Institute. Both the entrance exam and the first course had to be done in his old school on the street of the Post because the Institute during the war had been converted into a military hospital. Santos Barrón was his teacher of Latin and Castilian, and Genaro Carreño his teacher of Universal Geography, subjects in which he obtained a high qualification.
He then completed the four remaining courses at the Institute, but he greatly disliked the method of rote learning that was applied in almost all subjects. He was bored, above all, by the Latin classes, History, Geography, and Rhetoric. He had no problem with Arithmetic, Physics, Geometry or Trigonometry, and he liked Algebra. He also liked Philosophy, even though he did not appreciate the teaching of priest Félix Azcuénaga, since it was in his classes that he could leave his manifesto as an orator, often competing with his partner Andrés Oñate. And in the subjects taught by Fernando Mieg: Natural History, Physiology, and Hygiene, he managed to be outstanding, a consequence of the pedagogical system used by the teacher who knew how to arouse the curiosity and interest of his students.
Added to this, Miguel was a good draftsman, which is why he studied in the Bilbao workshop of Antonio Lecuona, but he himself confessed that he decided to give up his artistic career due to his lack of mastery over color. At the end of 1880, he entered the University of Madrid to study Philosophy and Letters, where he finished his studies on June 21, 1883, at nineteen years of age. In the middle of the following year, on June 20, he received his doctorate with a thesis on the Basque language entitled Critica del problem Sobre el Origen y prehistoria de la Raza Vasca, and in it he left in evidence his idea about the origin of the Vascos, an idea contrary to what in the years to come the Vasco nationalism that was then just founded by the Arana Goiri brothers, who advocated a Vasca race not contaminated by other races.
After his doctorate, he returned to Bilbao and in 1884 he began to work as a professor of Latin and psychology in a school, published an article entitled alien element in the Vasco language, and another of a manners character, Guernica, collaborating in various national newspapers. In 1888, he gave presentations on his opposition to certain chairs both in institutes and universities in different cities of Spain. In 1891 he married the woman who was his love since childhood, Concha Lizárraga, with whom he had ten children.
During this period he joined the Socialist Association of Bilbao (from 1894 to 1897) publishing: Around the casticismo, Peace in the war, the Sphinx, the Band, as well as numerous articles in the Spanish and Hispanic American press. A party that left in 1897 after suffering a great depression because of the cruel illness, without possible cure, of his son Raimundo that also brought a religious crisis. Shortly after, and after several failed attempts, he dictated the Chair of Greek Language and Literature at the University of Salamanca, where he was appointed rector from 1901 until his dismissal in 1936, by order of Franco. He published his most famous works at this time: El Cristo de Velázquez, La tía Tula, Rosario of lyrical sonnets, Abel Sánchez, enjoying great recognition and admiration.
"It is detestable that spiritual greed that those who know something, do not seek transmission of that knowledge" Miguel de Unamuno
Because of his constant attacks on the king and the dictator Primo de Rivera, he was dismissed several times and banished to Fuerteventura in 1924. Months later, he was pardoned but decided to voluntarily exile himself to France; first to Paris and soon to Hendaye. He remained there until 1930, the year in which the regime of Primo de Rivera fell, and upon his return to Salamanca, he was received in a tremendous manner.
Miguel de Unamuno was also a deputy in Cortes from 1931 to 1933 in Salamanca and returned to practice as a professor of History of the Castilian Language. During these years he premiered many of his plays: El Otro, Sombras de Sueño, Medea. He is named Honorary President of the municipal corporation in perpetuity, President of the Council of Public Instruction, Life Rector, a citizen of Honor of the Republic and proposed to the Spanish Academy and for the Nobel Prize. But in 1936, he distanced himself from the Republican government and joined the military uprising. Thus, during the celebration of the Day of the Race of 1936 in the University, he had a confrontation with General Millan Astray, which led him to be secluded in his house under police surveillance, dying on December 31 of that same year, after suffering the loss of his beloved wife and his daughter Salomé. Work and life were closely related, hence the contradictions and paradoxes that Antonio Machado described as "quijotescas."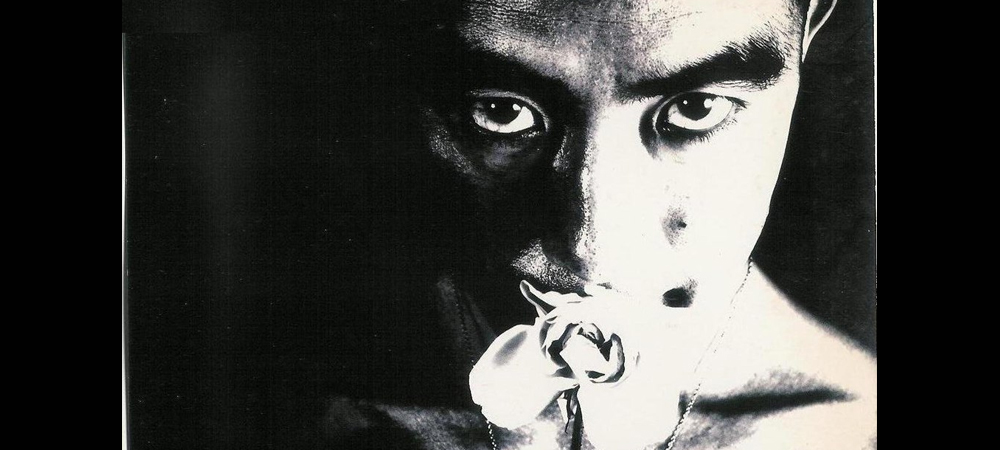 Yukio Mishima Biography
Yukio Mishima (January 14, 1925 – November 25, 1970) was a novelist, essayist, poet, and critic. He was born in Tokyo, Japan. His birth name was Kimitake Hiraoka. His father Shizue served as Secretary of Fisheries for the Ministry of Agriculture and his mother Azusa Hiraoka was completely devoted to the household. Despite this, Yukio was in the care of his grandmother, Natsu. During this time, the little boy had no contact with his parents. Natsu had mental problems and on many occasions, she was violent and had a madness crisis, this was later portrayed in Yukio's works.
Beginnings
He learned a taste for letters and languages from his grandmother. When he was 12 years old, Mishima began to write his first stories, besides, he had already read a large number of books by authors such as Oscar Wilde and Rilke, as well as numerous Japanese classics. He attended a fairly prestigious school called the Peers School, attended by the Japanese aristocracy, and eventually extremely wealthy commoners. But, then he realized that it was the worst decision he made. He spent six miserable years in this place.
He never built friendships and was sometimes attacked by his peers. The only redeemable of that time was his participation in the editorial board in the literary society of the school, thanks to this he was able to achieve a great aptitude for literature. His performance was so good that he was commissioned to write a story for the prestigious literary magazine, Bungei-Bunka. He presented a work called Hanazakari no Mori (The forest in all its splendor). Later, the story was published in 1944, due to the war it had to be published in a small print run due to a shortage of paper.
In his youth, he suffered from tuberculosis, for this reason, he avoided doing military service and participating in the war. But for Mishima, it was taken as something negative and shameful. One of Mishima's dreams before he became a writer was to be a kamikaze pilot. It was glorious for him to die heroically for his homeland. Frustrated, he decided to spend a lot of time writing until his father disagreed and forbade him. Mishima had to do it at night, supported and protected by his mother Shizue, who always read his stories. Then his father ordered him that he should study law and not literature.
Trajectory
Graduated from the University of Tokyo in 1947, Mishima never stopped writing during his university career. He got a job as a civil servant in the Japanese Ministry of Finance. But this work was so exhausting that he decided to leave it with the support of his father a year later.At that time he was able to dedicate all his time to writing. Mishima began to write all kinds of works: novels, plays, short stories, also poems, articles, and essays. Usually, his work was devoted to dark and stark themes, although contrasted with the delicacy and restraint of his style. His works led him to have worldwide recognition and to be the best-known Japanese writer abroad.
Mishima's works
The way he expresses desire and rejection, beauty, and violence, is of great attraction to the public. Mishima received the influence of Nihon Romanha, a writer belonging to Japanese romanticism, who emphasized the unity of Japan and its cultural values. This was a vehicle to reinforce nationalist ideology and more in times of war. However, Mishima was also interested and was a great admirer of modern Western literature. His first extensive work The Forest in Flower, was published in 1941. This work, like The Cigarette (1946), and Thieves (1948) were written during World War II and show the total departure from the tragic reality of war and of defeat.
In 1949 he published a work that quickly gained popularity: Confessions of a mask, a work that marked the definitive consecration of him in the literary world. Although some critics showed bewilderment and reservations about the particularity of the subject (because the protagonist confessed his homosexuality) certainly this represented a novelty in Japanese literature. Mishima was drawn to the aesthetic values ​​of Western classicism. The Golden Pavilion (1956) was his most successful work in the 1950s.
In 1958, he traveled to the United States and upon his return, Mishima married the daughter of a well-known painter. A year later, Kyoko's House was published, it did not receive the favors of the critics. He always tried to reflect his taste for the values ​​of the authentic Japanese based on the values ​​of the samurai. In this sense, fascinated by the ideology of warriors, he wrote The Way of the Samurai and In Defense of Culture (1968). Mishima presented himself as a defender of the restoration of the values ​​of the prewar and militaristic culture. The author was a man concerned about corporality and the state of the body, for this reason, he was a lover of the Martial Arts.
From 1955 Mishima began an intense program of physical activity and also resorted to military training at the Sietai base, together with a group of university students. His enormous literary production, among which, along with those already mentioned, stand out: The prohibited color (1951), The death of mid-summer (1953), The voice of the wave (1954), The taste of glory (1963) and Thirst for love (1964).
After the Banquet (1960), one of his most successful novels, he wrote Patriotism (1961) and Death in the afternoon, and other stories (1971), a compilation of short stories representative of a time when he was dying in the name of noble ideals.
Among his theatrical production of these years, it is worth mentioning Madame de Sade (1965) and My friend Hitler (1968). His most popular work is: The sea of ​​fertility, composed of the novels Snow of spring (1966), Runaway horses (1968), The temple of the dawn (1970) and The corruption of an angel, completed the latter days before his death. In this work, a critique of Japanese society is made for the loss of traditional values. Yukio Mishima was concerned about the strong westernization of his country and analyzed its transformation from a pessimistic and critical perspective.
This terrible vision of Mishima led him to embrace suicide as the only way out of him, ending his life on November 25, 1970.