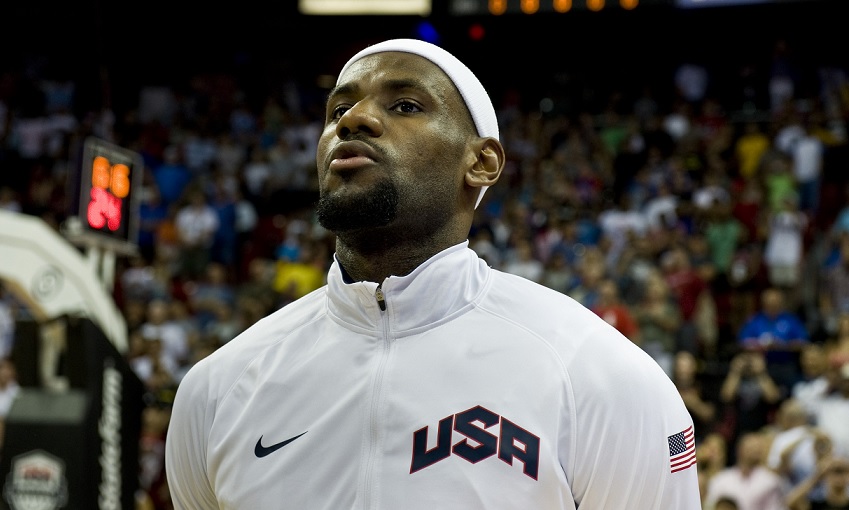 Lebron James biography
LeBron James (December 30, 1984). Basketball player. He was born in Akron, Ohio, United States. Son of Gloria Marie James and Anthony McClelland. His family situation was difficult, his mother was pregnant being only 16 years old. Since his birth, his father decided to abandon them, he had problems with alcohol. The first years were complicated by the lack of employment of his mother. They went through several family homes and even in shelters. One of the first, and most significant, gifts that his mother gave him was a basketball and a hoop, he spent time playing and perfecting his skill for this game, he was very good. Despite the low stature of his mother, 1.65 meters, LeBron James was always taller than other children with his same age. When he entered the school, had problems to socialize and presented depression symptoms, preferred to be alone playing basketball.
He built a close relationship with his sports coach, Frankie Walker, he was always pushing him to be better and to fight for his dreams. Faced with the problems of James in school, Walker proposed to Gloria to let LeBron move to his home with his family to provide more comfort and stability. Sometime later the strategy had a result, LeBron obtained good school results. Walker began teaching him to play basketball at the age of nine, training him for three years. He returned home 18 months later, but again the economic problems forced him to return to Walker.
In addition to his improvement in school, he learned to socialize and meet young people of his age. He conformed a team with four friends, known as the Fab Four. At 17 he was already 2.00 meters tall. His team at the institute was the Fighting Irish. During his time in the High School he achieved extraordinary results, figures of 2,657 points, 892 rebounds and 523 assists, big sports stars like Shaquille O'Neal, put their eyes on the young promise. The recognition was such that some of his national matches were televised. As every young person full of longing and desire, he wanted to enter the NBA Draft without having finished high school, but Walker and his mother did not allow it. He was named Mr. Basketball on three consecutive occasions, best Player of the Institute 2003 and received trophies of MVP.
"I like criticism, it makes you stronger." Lebron James
Upon leaving high school, they decided to enroll in St. Vincent-St. Mary High School to continue playing together. They were a success, their expertise and skills to play were greatly admired, they increased the popularity of the institute. Their mentors demanded that they must maintain high grades to play and represent the Institute. He played with the shirt number 23, for being the number of his idol Michael Jordan.
He was selected by the Cleveland Cavaliers team in first place in the 2003 NBA Draft. He made his debut against Sacramento Kings, in which he scored 25 points, 6 rebounds, 9 assists, and 4 steals. In the second season, he scored 13 points in the decisive victory of his team. In the third year of his career, he qualified for the playoffs but fell for the first time in the semifinals against the Detroit Pistons. After three more campaigns with the Cavaliers, and admirable results, he changed teams at the end of his contract.
His new destination would be Miami Heat. In his first season in Miami, he was defeated in the final series by the Dallas Maverick team. In 2011 LeBron James would get the first ring of the NBA with his team by defeating Oklahoma Thunder by 4 to 1. In this victory, his average was 28.6 points, 10.2 rebounds, and 7.4 assists. In the following season, they maintained a high level of the game, reaching the title again. The luck was not the same in the 2013 season.
LeBron James decided to return to his home, the Cleveland Cavaliers. In the first season of his return, he took his team to another playoff final, being beaten by Golden State 4-2. In the Cleveland reached 25,000 points in the NBA, turned 30 years. LeBron followed in the footsteps of famed basketball players Jerry West and James Worthy.
He was part of the American team, his great dream, won the bronze medal of the Olympic Games. of Athens in 2004, he emerged victorious in the 2007 FIBA ​​Americas Championship in Las Vegas, and his team won the bronze medal at the 2006 World Cup in Japan and gold at the Olympics in Beijing 2008 and London 2012.
LeBron James was a prominent player since his youth, in his early years of sports career he broke a multitude of records as the youngest player to win the All-Star MVP award, at 21 years of age. This also endowed him with fame, that is why before playing in the NBA he signed a contract with Nike worth 90 million dollars.
On the other hand, in 2008 appeared in the magazine Vogue, marking a milestone to be the first black man who was on the cover of so recognized magazine. That same year went on sale the documentary film based on his life, called More than a game. His partner has always been Savannah Brinson, they were together since high school. With her, she has had three children: LeBron James Jr., Bryce Maximus James, and Zhuri James. They love spending time as a family, and their two oldest children are great basketball players.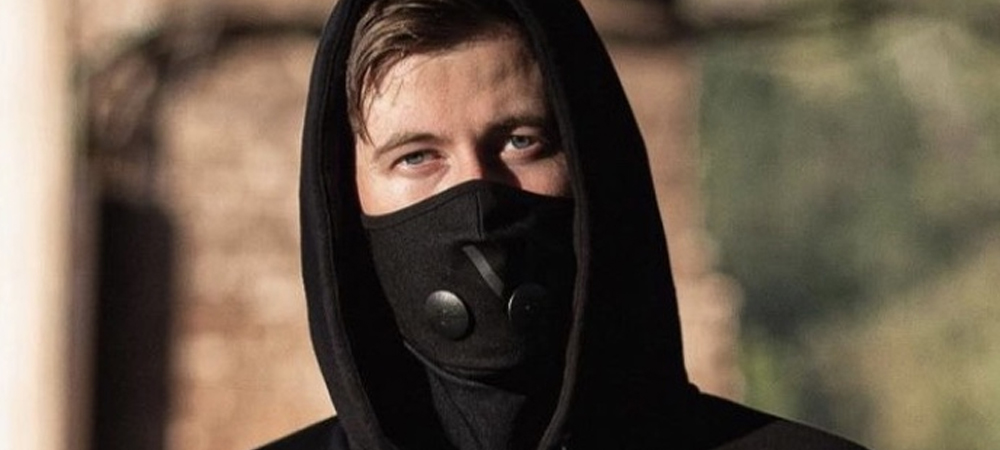 Alan Walker Biography
Alan Walker (August 24, 1997) DJ and producer. He was born in Northampton, England. He lived in Bergen, Norway because at the age of two his parents moved there for work reasons. His interest in music began when he met and closely followed the careers of producers like K-391 and Ahrix, Alan spent hours watching videos of them on YouTube, and also closely followed composers Steve Jablonsky and Hans Zimmer. Thus, Walker began to create his own music from his laptop. He began composing under the pseudonym DJ Walkzz.
His most popular composition in his beginnings was titled Fade (2014) its virtual launch was due to an error by Walker who uploaded it by mistake, but what he did not know is that it would be popular quickly with the public and the record label NoCopyrightSounds (NCS ) with whom he had signed a contract. NoCopyrightSounds launched Faded on its YouTube channel in late 2014. It was very successful and had over 300 million views.
The songs Specter and Force followed in 2015. The same year he managed to sign with the important Sony Music Entertainment (SME), they released Faded, a vocal and remastered version of Faded. The song had the vocal collaboration of Iselin Solheim and contained the instrumental version. Within a few weeks of the release, it began to lead the top positions on the European charts. It got 2 billion views on YouTube, making the song the most popular. Two months later, he released the acoustic version of it, titled Faded (Restrung). Then Walker released Sing Me to Sleep, singer Iselin Solheim reappeared, this time with an instrumental version.
Subsequently, he released three remixes, one of the Coldplay song Hymn for the Weekend, another of the Cash Cash & Digital Farm Animals Millionaire (ft. Nelly) song, and the last of Sia's song, Move Your Body. Before the end of 2016, his followers were able to enjoy his new single Alone. Noonie Bao collaborated. Later, an instrumental remix version and an acoustic version titled Alone (Restrung) was released.
It is important to mention that 2017 was a low production year for Alan Walker: he released his new single Tired, which featured the voice of Irish singer Gavin James and then a remix produced by Kygo was released. We must say that Walker has walked in the paths of the various branches of electronic music, for example, EDM, Progressive House, Drum & bass. He will soon be taking his music to Japan, South Korea, and other surrounding areas. The following year, he started performing in Canada. In 2018 he went on several tours of Europe and Asia.
Alan Walker Songs
Faded
Diamond Heart (feat. Sophia Somajo)
Alone
Darkside (feat. Au / Ra & Tomine Harket)
The Specter
All Falls Down (feat. Noah Cyrus & Digital Farm Animals)
Different World (feat. Sofia Carson, K-391 & CORSAK)
Ignite
Impossible
Sing me to sleep
Without love
Heart
Tired (feat. Gavin James)
Baby don't go
Specter
Do it all for you
Force
Heading Home (I Stand Alone)
My heart Stay.