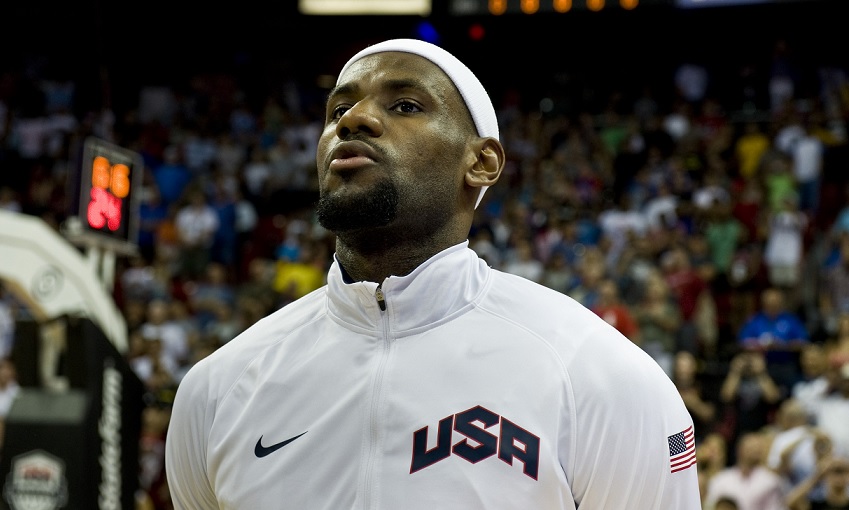 Lebron James biography
LeBron James (December 30, 1984). Basketball player. He was born in Akron, Ohio, United States. Son of Gloria Marie James and Anthony McClelland. His family situation was difficult, his mother was pregnant being only 16 years old. Since his birth, his father decided to abandon them, he had problems with alcohol. The first years were complicated by the lack of employment of his mother. They went through several family homes and even in shelters. One of the first, and most significant, gifts that his mother gave him was a basketball and a hoop, he spent time playing and perfecting his skill for this game, he was very good. Despite the low stature of his mother, 1.65 meters, LeBron James was always taller than other children with his same age. When he entered the school, had problems to socialize and presented depression symptoms, preferred to be alone playing basketball.
He built a close relationship with his sports coach, Frankie Walker, he was always pushing him to be better and to fight for his dreams. Faced with the problems of James in school, Walker proposed to Gloria to let LeBron move to his home with his family to provide more comfort and stability. Sometime later the strategy had a result, LeBron obtained good school results. Walker began teaching him to play basketball at the age of nine, training him for three years. He returned home 18 months later, but again the economic problems forced him to return to Walker.
In addition to his improvement in school, he learned to socialize and meet young people of his age. He conformed a team with four friends, known as the Fab Four. At 17 he was already 2.00 meters tall. His team at the institute was the Fighting Irish. During his time in the High School he achieved extraordinary results, figures of 2,657 points, 892 rebounds and 523 assists, big sports stars like Shaquille O'Neal, put their eyes on the young promise. The recognition was such that some of his national matches were televised. As every young person full of longing and desire, he wanted to enter the NBA Draft without having finished high school, but Walker and his mother did not allow it. He was named Mr. Basketball on three consecutive occasions, best Player of the Institute 2003 and received trophies of MVP.
"I like criticism, it makes you stronger." Lebron James
Upon leaving high school, they decided to enroll in St. Vincent-St. Mary High School to continue playing together. They were a success, their expertise and skills to play were greatly admired, they increased the popularity of the institute. Their mentors demanded that they must maintain high grades to play and represent the Institute. He played with the shirt number 23, for being the number of his idol Michael Jordan.
He was selected by the Cleveland Cavaliers team in first place in the 2003 NBA Draft. He made his debut against Sacramento Kings, in which he scored 25 points, 6 rebounds, 9 assists, and 4 steals. In the second season, he scored 13 points in the decisive victory of his team. In the third year of his career, he qualified for the playoffs but fell for the first time in the semifinals against the Detroit Pistons. After three more campaigns with the Cavaliers, and admirable results, he changed teams at the end of his contract.
His new destination would be Miami Heat. In his first season in Miami, he was defeated in the final series by the Dallas Maverick team. In 2011 LeBron James would get the first ring of the NBA with his team by defeating Oklahoma Thunder by 4 to 1. In this victory, his average was 28.6 points, 10.2 rebounds, and 7.4 assists. In the following season, they maintained a high level of the game, reaching the title again. The luck was not the same in the 2013 season.
LeBron James decided to return to his home, the Cleveland Cavaliers. In the first season of his return, he took his team to another playoff final, being beaten by Golden State 4-2. In the Cleveland reached 25,000 points in the NBA, turned 30 years. LeBron followed in the footsteps of famed basketball players Jerry West and James Worthy.
He was part of the American team, his great dream, won the bronze medal of the Olympic Games. of Athens in 2004, he emerged victorious in the 2007 FIBA ​​Americas Championship in Las Vegas, and his team won the bronze medal at the 2006 World Cup in Japan and gold at the Olympics in Beijing 2008 and London 2012.
LeBron James was a prominent player since his youth, in his early years of sports career he broke a multitude of records as the youngest player to win the All-Star MVP award, at 21 years of age. This also endowed him with fame, that is why before playing in the NBA he signed a contract with Nike worth 90 million dollars.
On the other hand, in 2008 appeared in the magazine Vogue, marking a milestone to be the first black man who was on the cover of so recognized magazine. That same year went on sale the documentary film based on his life, called More than a game. His partner has always been Savannah Brinson, they were together since high school. With her, she has had three children: LeBron James Jr., Bryce Maximus James, and Zhuri James. They love spending time as a family, and their two oldest children are great basketball players.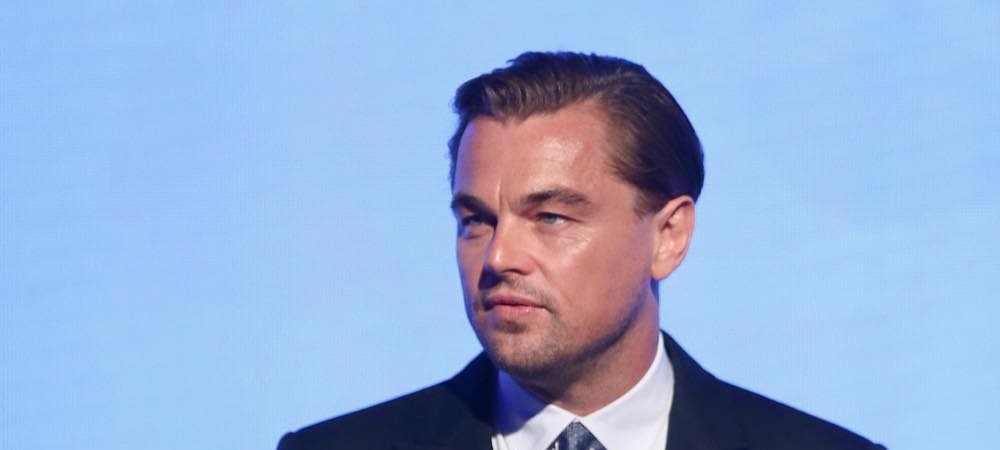 Biography of Leonardo DiCaprio
Leonardo Wilhelm DiCaprio is a renowned actor and film producer who has won numerous awards within the film industry. He was born on November 11, 1974, in Hollywood, Los Angeles, California, United States.
DiCaprio is an only child of Irmelin Indenbirken, a secretary born in Germany, and George DiCaprio, an underground comic artist and producer/distributor of comics. On his father's side, he has half-Italian (from Naples) and half-German (from Bavaria) ancestry. On the other hand, on his mother's side, his grandfather Wilhelm Indenbirken was German and his grandmother Helene Indenbirken was a German citizen born in Russia under the name Yelena Smirnova.
He was named Leonardo because, while his pregnant mother was looking closely at a painting by the great artist Leonardo da Vinci in a museum, DiCaprio gave a strong kick inside her belly. His parents divorced when he was only one year old, and they shared custody of Leonardo until 1997.
Studies, beginnings in acting.
As for his education, he did not attend university and only took basic courses at John Marshall High School in Los Angeles. His career in the world of image and acting began when he followed his older stepbrother, Adam Farrar, in television advertising, starring in a commercial for the Matchbox car brand at the age of fourteen and subsequently participating in educational films. At the age of five, he was also part of the children's television series "Romper Room", but had to leave it as it was detrimental to him.
"1990 – 1991: Debut in television and cinema"
In 1990, he made his true television debut when he was cast to be a part of the "Parenthood" ensemble, a series based on the film of the same name. He then landed minor roles in several series, including "The New Lassie" and "Roseanne," as well as a brief part in "Santa Barbara." His work in "Parenthood" and "Santa Barbara" earned him a nomination for the Young Artist Award for Best Young Actor. His big screen debut came in 1991 with the science fiction and horror movie "Critters." Later on, he became a recurring member of the cast of the ABC sitcom "Growing Pains," playing Luke Brower. However, DiCaprio didn't achieve success in the film industry until 1992, when he was selected by Robert De Niro from among 400 young actors for the lead role in "This Boy's Life," which also starred Ellen Barkin and De Niro himself.
1993 – 1996
Later, in 1993, DiCaprio played the mentally disabled younger brother of Johnny Depp in "What's Eating Gilbert Grape." The film's director, Lasse Hallström, admitted that he initially sought a less attractive actor, but he decided on DiCaprio because he had become "the most observant actor" among all who auditioned. The film was a great financial and critical success, resulting in Leonardo being highly praised for his performance, which led to him being awarded the National Board of Review for Best Supporting Actor and nominated for an Academy Award and a Golden Globe. Subsequently, he had roles in films such as "The Quick and the Dead" (1995) and was one of the leads in "Romeo + Juliet" (1996).
But his big break came with director James Cameron, who offered him the lead male role in Titanic (1997), a movie that not only won a considerable number of Academy Awards but also became a social phenomenon. Afterwards, DiCaprio gained greater acceptance in the cinematic world, so he was part of numerous films such as:
The Man in the Iron Mask (1998)
The Beach (2000)
Catch Me If You Can (2002)
The Aviator (2004)
The Assassination of Richard Nixon (2004)
Blood Diamond (2006)
Gardener of Eden (2007)
Body of Lies (2008)
Orphan (2009, as producer)
Shutter Island (2010)
Inception (2010)
Django Unchained (2012)
The Great Gatsby (2013)
Runner Runner (2013)
The Wolf of Wall Street (2013)
The Revenant (2015)
The Audition (2015).
Curiosities
Interestingly, he was nominated for an Oscar five times: Best Supporting Actor for What's Eating Gilbert Grape, Best Actor for The Aviator, Blood Diamond and The Wolf of Wall Street. This generated a lot of jokes and talk of a supposed "curse" in Hollywood. But in 2015, he finally won the award thanks to his great performance in "The Revenant".
It should also be noted that DiCaprio is a committed environmentalist who has received praise from environmental groups for choosing to fly on commercial flights instead of private planes like most celebrities, and for driving an electric hybrid vehicle and having solar panels in his home.