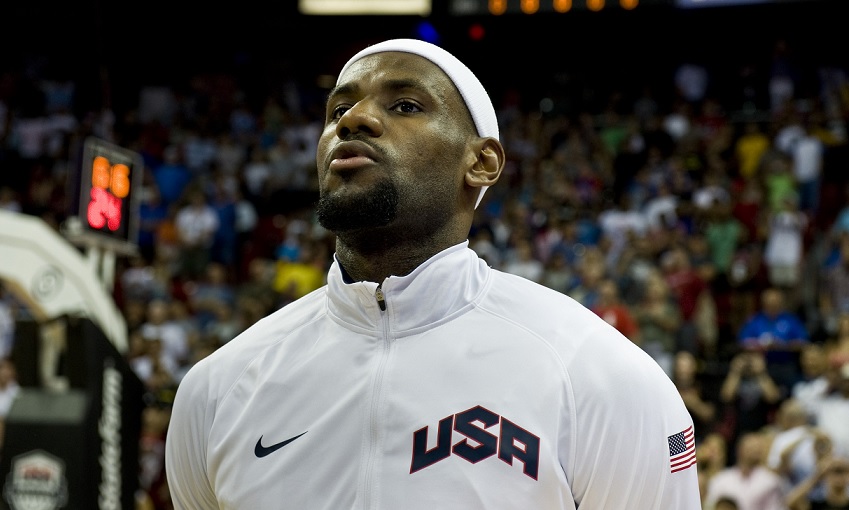 Lebron James biography
LeBron James (December 30, 1984). Basketball player. He was born in Akron, Ohio, United States. Son of Gloria Marie James and Anthony McClelland. His family situation was difficult, his mother was pregnant being only 16 years old. Since his birth, his father decided to abandon them, he had problems with alcohol. The first years were complicated by the lack of employment of his mother. They went through several family homes and even in shelters. One of the first, and most significant, gifts that his mother gave him was a basketball and a hoop, he spent time playing and perfecting his skill for this game, he was very good. Despite the low stature of his mother, 1.65 meters, LeBron James was always taller than other children with his same age. When he entered the school, had problems to socialize and presented depression symptoms, preferred to be alone playing basketball.
He built a close relationship with his sports coach, Frankie Walker, he was always pushing him to be better and to fight for his dreams. Faced with the problems of James in school, Walker proposed to Gloria to let LeBron move to his home with his family to provide more comfort and stability. Sometime later the strategy had a result, LeBron obtained good school results. Walker began teaching him to play basketball at the age of nine, training him for three years. He returned home 18 months later, but again the economic problems forced him to return to Walker.
In addition to his improvement in school, he learned to socialize and meet young people of his age. He conformed a team with four friends, known as the Fab Four. At 17 he was already 2.00 meters tall. His team at the institute was the Fighting Irish. During his time in the High School he achieved extraordinary results, figures of 2,657 points, 892 rebounds and 523 assists, big sports stars like Shaquille O'Neal, put their eyes on the young promise. The recognition was such that some of his national matches were televised. As every young person full of longing and desire, he wanted to enter the NBA Draft without having finished high school, but Walker and his mother did not allow it. He was named Mr. Basketball on three consecutive occasions, best Player of the Institute 2003 and received trophies of MVP.
"I like criticism, it makes you stronger." Lebron James
Upon leaving high school, they decided to enroll in St. Vincent-St. Mary High School to continue playing together. They were a success, their expertise and skills to play were greatly admired, they increased the popularity of the institute. Their mentors demanded that they must maintain high grades to play and represent the Institute. He played with the shirt number 23, for being the number of his idol Michael Jordan.
He was selected by the Cleveland Cavaliers team in first place in the 2003 NBA Draft. He made his debut against Sacramento Kings, in which he scored 25 points, 6 rebounds, 9 assists, and 4 steals. In the second season, he scored 13 points in the decisive victory of his team. In the third year of his career, he qualified for the playoffs but fell for the first time in the semifinals against the Detroit Pistons. After three more campaigns with the Cavaliers, and admirable results, he changed teams at the end of his contract.
His new destination would be Miami Heat. In his first season in Miami, he was defeated in the final series by the Dallas Maverick team. In 2011 LeBron James would get the first ring of the NBA with his team by defeating Oklahoma Thunder by 4 to 1. In this victory, his average was 28.6 points, 10.2 rebounds, and 7.4 assists. In the following season, they maintained a high level of the game, reaching the title again. The luck was not the same in the 2013 season.
LeBron James decided to return to his home, the Cleveland Cavaliers. In the first season of his return, he took his team to another playoff final, being beaten by Golden State 4-2. In the Cleveland reached 25,000 points in the NBA, turned 30 years. LeBron followed in the footsteps of famed basketball players Jerry West and James Worthy.
He was part of the American team, his great dream, won the bronze medal of the Olympic Games. of Athens in 2004, he emerged victorious in the 2007 FIBA ​​Americas Championship in Las Vegas, and his team won the bronze medal at the 2006 World Cup in Japan and gold at the Olympics in Beijing 2008 and London 2012.
LeBron James was a prominent player since his youth, in his early years of sports career he broke a multitude of records as the youngest player to win the All-Star MVP award, at 21 years of age. This also endowed him with fame, that is why before playing in the NBA he signed a contract with Nike worth 90 million dollars.
On the other hand, in 2008 appeared in the magazine Vogue, marking a milestone to be the first black man who was on the cover of so recognized magazine. That same year went on sale the documentary film based on his life, called More than a game. His partner has always been Savannah Brinson, they were together since high school. With her, she has had three children: LeBron James Jr., Bryce Maximus James, and Zhuri James. They love spending time as a family, and their two oldest children are great basketball players.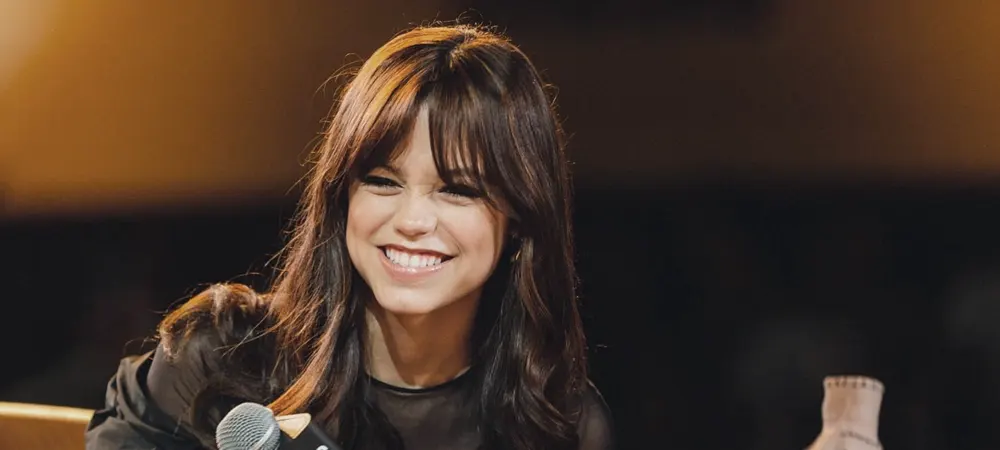 Jenna Ortega biography
Jenna Ortega is an American actress and writer, born on September 27, 2002 in Coachella, California. She is known for her role as Harley Diaz on the Disney series "Stuck in the Middle".
Not much is known about Ortega's early life and childhood. She is the fourth child of Natalie López and Edward Ortega, and comes from a large family with an older brother, two older sisters, and younger twin siblings. She began acting at a young age, and has mentioned that she would have liked to enjoy a more normal childhood experience.
Artistic career
Jenna Ortega showed an interest in acting from a young age. In 2012, she made her debut, appearing in an episode of the comedy series "Rob". She also appeared in an episode of "CSI: NY" as Aimee Moore.
In 2013, Ortega played the role of the vice president's daughter in "Iron Man 3". She also played Annie in "The Purge: Anarchy" that same year.
Ortega was chosen to play young Jane Villanueva in the series "Jane the Virgin". The show tells the story of Jane Villanueva, played by Gina Rodriguez, who becomes accidentally pregnant after being artificially inseminated. The series also stars Jaime Camil, Justin Baldoni, Yael Grobglas, Brett Dier, and Andrea Navedo.
In 2014, Netflix cast Ortega as Darcy, Richie's best friend, in the series "Richie Rich".
Ortega then joined the Disney family, playing Harley Diaz in the series "Stuck in the Middle". The show follows a large Latinx family, with Harley being the middle child among seven siblings. The show shows the chaos and fun of growing up in a big family.
Two years later, Ortega shared the screen with actor David Arquette in "Saving Flora" (A Great Friendship), playing the role of Dawn. In 2019, Netflix released the second season of its highly successful series "You". Ortega played Ellie, the younger sister of Delilah Alves. That same year, she joined the cast of "The Babysitter: Killer Queen" as Phoebe Atwell. In the following year, she appeared on screen with Jennifer Garner, Edgar Ramirez, Julian Lerner, and Everly Carganilla in the Netflix comedy "Yes Day".
In "The Fallout: Life After", Ortega played the role of Vada. The film is about Vada, a high school student who struggles to deal with the emotional aftermath of a school tragedy. The film also stars dancer and actress Maddie Ziegler, Shailene Woodley, Lumi Pollack, Niles Fitch, and Julie Bowen. This film marks a change in Ortega's acting career, as she began to take on more roles in horror and suspense films, such as "Scream 5", "X", and "Studio 666", which was directed by BJ McDonnell and the Foo Fighters.
In 2022, we will see Ortega as Wednesday Addams, also known as Merlina Addams, in Tim Burton's Netflix series "Merlina" (Wednesday). She is currently working on several film projects, and we look forward to seeing more from her in the future.
Ortega's voice has brought characters to life, such as Princess Isabel in the "Elena of Avalor" program and the film "Elena and the Secret of Avalor"; Gabriella Espinosa in "The Green Neighbors"; and Brooklynn in "Jurassic World: Cretaceous Camp".
In 2021, Ortega debuted as a writer with her book "It's All Love".
Ortega is not very active on social media, but she does post content about her family, friends, and work. In an interview, she mentioned that she tries to take breaks from social media, as she knows that it is one of the most commonly used forms of communication, but she needs a break from it. She has more than 8.6 million followers.