Jean-Jacques Rousseau Biography
Jean-Jacques Rousseau was a French-speaking Swiss polymath, writer, educator, philosopher, musician, botanist and naturalist who presented great contradictions that separated him from the main representatives of the Enlightenment. He is considered one of the first writers of pre-Romanticism and one of the forerunners of totalitarianism.
Rousseau was born on June 28, 1712, in Geneva, former Swiss Confederation, and was the son of Isaac Rousseau and Suzanne Bernard Rousseau. Nine days after he was born, his mother passed away.
In 1722, his father was exiled, so he was in charge of his uncle Samuel. During those years he began to show interest in reading and a patriotic feeling for the government of the Republic of Geneva. In the same year, he was sent along with his cousin to the house of the Calvinist Lambercier, where he lived until 1724. A year after returning from Lambercier, he worked as a watchmaker's apprentice and later, with a master engraver, with whom he acquired experience.
Around 1728, he left his hometown and after being on a pilgrimage for a time and working in different jobs, on the verge of entering into marginality, he abandoned Calvinism and came to Catholicism, from which he later reneged and settled in Annecy, France. He met Madame de Warens, a Catholic lady, who helped him in his discontinuous education and in his love for music.
In 1733, that woman who had been like her mother became a lover.
Four years later, in 1737, Madame Warens got him a job as a preceptor in Lyon and began to forge a character of solitary stroller lover of nature.
Around 1742, he introduced an innovative system of musical notation to the Royal Academy of Sciences of Paris, and a year later published his Dissertation on modern music, where he criticized the French melody very hard since for him it was very inferior to the Italian. Rousseau met Madame Dupin, who hired him as secretary. That same year he was appointed a secretary of the ambassador of France in the Republic of Venice, with whom he had no good relationship and ended up dismissed in 1744.
A year later, Rousseau traveled to Paris, where he lived with Thérèse Levasseur, with whom he had five children. By that time, he contacted Voltaire, D'Alembert, Rameau and, again, with Diderot, to write his most recognized works. In 1749, the Academy of Dijon proposed a contest of dissertations and the central question was "If the restoration of sciences and arts has contributed to improve the customs" and which Jean-Jacques Rousseau won the following year with his "Discourse on the Arts and Sciences" in which he denied the contribution of arts and sciences in the improvement of customs, since the arts and sciences in his opinion supposed a cultural decadence.
In 1751, he resigned his position as secretary of Madame Dupin and devoted himself to copy musical scores to earn money. A year later, he premiered his successful opera in the act "Le Devin du village."
In 1754, he published his Discourse on Political Economy and Abjure of Catholicism. Then, a year later he published his Discourse on the origin and foundations of inequality among men, which he had presented for another contest of the Dijon Academy without obtaining a prize this time. This last discourse displeased Voltaire and the Catholic Church, which accused him of denying original sin and adhering to the heresy of Pelagianism.
Due to the demands of his friends and his opinions, Rousseau felt betrayed and attacked, so he decided to leave Ermitage in 1756. That same year he moved to Mont Louis, where he rejected the proposal to become librarian of honor in Geneva.
1762 was a very important year for Jean-Jacques Rousseau in his literary creations, since he wrote a play entitled "Pygmalion" considered the creator of a new musical-dramatic genre, also published the capital works: "Emile, or On Education"; "The social contract" and "Principles of the political right."
In the month of September of the year 1764, he accepted an offer from Pasquale di Paoli to draft a constitution for the ephemeral Corsican Republic. That same year, Voltaire published an anonymous pamphlet against Rousseau entitled "The feeling of citizens" in which he revealed the fate of his five children, given to the care of orphanages because Rousseau thought he was not able to keep them because of their economic conditions.
The persecution triggered in Jean-Jacques Rousseau a paranoia or persecution mania. In addition, he was seriously ill in his bladder. On January 4, 1766, together with David Hume and Jean-Jacques de Luze, they set out for London.
In 1767, he received the name of Jorge III but decided to return to France under the false name of Jean-Joseph Renou, when his overwhelmed English friends had realized that something was wrong, that he had gone mad. Prince de Conti gave him a house in Tyre-le Chateâu and his Music Dictionary was published.
By 1768, he traveled to Lyon and Grenoble, where he married Thérèse in Bourgoin. In 1770, he was officially allowed to return with his name: but under the condition of not publishing anything else. In 1771, he would write his last work "Confessions," which was an attempt to resolve or testify to his contradictions. Then, he devoted himself to do the public readings of his books. He left the world definitively and began to write his "Dialogues: Rousseau, Judge of Jean-Jacques" in 1772. However, the damage that had been caused by the violent attacks of Voltaire and those of other characters of his time, ended up removing him from public life without being able to take advantage of the fame and recognition of his work, which inspired romanticism. He prolonged his Considerations on the Government of Poland and in the following years worked on Letters on botany to Mrs. Delessert (1771-1773), Rousseau judge of Jean-Jacques (1772-1776) and the opera Daphnis et Chloé (1774-1776).
Around 1776, he began the writing of Reveries of a Solitary Walker (1776-1778) which was incomplete due to his death.
Jean-Jacques Rousseau died on July 2, 1778, in Ermenonville, France, at the age of 66 years, due to a cardiac arrest. His remains were buried in the Pantheon in Paris, near the tomb of Voltaire and the site is clearly marked by a commemorative bust. Jean-Jacques Rousseau was considered one of the greatest figures of the Enlightenment, for having contributed important works to the theorization of the deism, such as "Profession of faith of the Savoyard vicar" the creation of a new pedagogy with "Emile," the critique of absolutism with "Discourse on the origin and the foundation of inequality among men" and "The social contract" the controversy about the meaning of human progress with "Discourse on science and the arts," and the development of the autobiographical genre with "Confessions".
JEAN-JACQUES ROUSSEAU signature
WRITTEN WORKS
1742: Projet concernant de nouveaux signes pour la musique.
1743: Dissertation sur la musique moderne.
1750: Discours sur les sciences et les arts.
1751: Discours sur la vertu du héros.
1752: Le Devin du village, 1753.
1752: Narcisse ou l'Amant de lui-même, 1752.
1754: Discours sur l'économie politique.
1755: Discours sur l'origine et les fondements de l'inégalité parmi les hommes.
1755: Examen de deux principes avancés par M. Rameau.
1755: Jugement du Projet de paix perpétuelle de Monsieur l'Abbé de Saint-Pierre.
1758: Lettres morales, 1757-1758.
1758: Lettre sur la providence.
1758: J.-J. Rousseau, Citoyen de Genève, Lettre à M. d'Alembert sur les spectacles.
1761: Julie ou la Nouvelle Héloïse.
1762: Émile.
1762: Du contrat social.
1764: Lettres écrites de la montagne.
1764: Lettres sur la législation de la Corse.
1771: Considérations sur le gouvernement de Pologne.
1771: Pygmalion.
1781: Essai sur l'origine des langues, póstumo.
1765: Projet de constitution pour la Corse.
1767: Dictionnaire de musique.
1770: Les Confessions.
1777: Dialogues: Rousseau, Judge of Jean-Jacques.
1778: Les Rêveries du promeneur solitaire.
1781: Émile et Sophie, ou les Solitaires.
MUSICAL COMPOSITIONS
Le Devin du village: 1752.
Salve Regina: 1752.
Pygmalion: 1762.
Avril
Les consolations.
Daphnis et Chloé.
¡Que le jour me dure!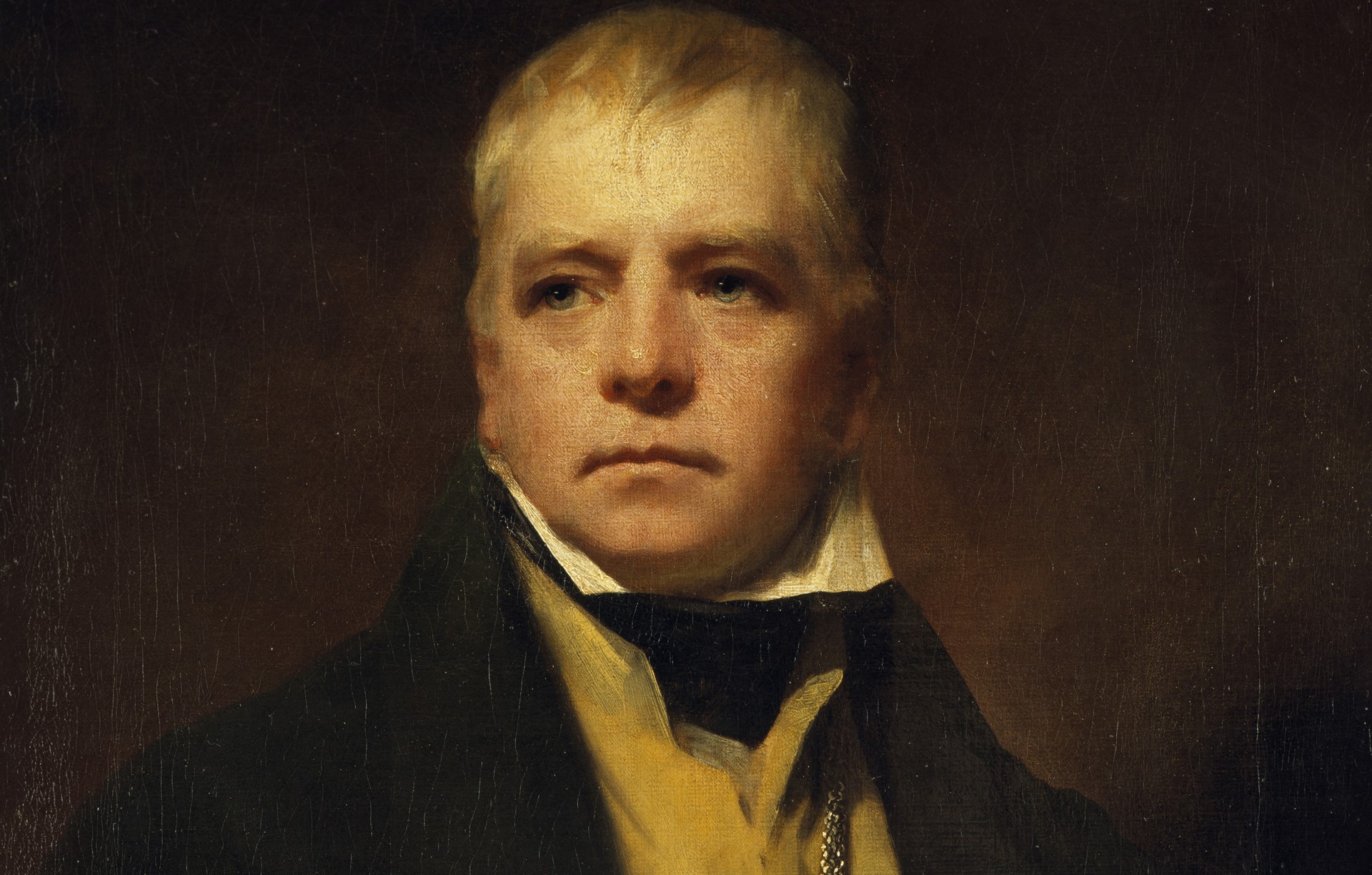 Walter Scott Biography
Sir. Walter Scott (August 15, 1771 – September 21, 1832) was born in Edinburgh, Scotland. British writer, poet, and lawyer considered the founder of the historical novel. Scott was one of the key figures of the Romantic Movement in the United Kingdom. He began his long career as a writer at the end of the 18th century, at which time he published the translation of the ballads of G.A. Bürger, The Chase, and William and Helen (1796). Among his most acclaimed writings, are The Lady of the Lake (1810), Guy Mannering (1815), Rob Roy (1817), Ivanhoe (1819), The Monastery (1820), and The Talisman (1825). Most of these works were published anonymously. However, towards the end of the 1820s, the identity of the author was revealed.
Early years
Son of Walter Scott, lawyer, and Anne Rutherford, with only two years of age, contracted polio. Disease that seriously affected his health, leaving as a limp in his right leg. At this time, he lived with his grandfather Robert Scott in Sandyknowe. After four years he returned to Edinburgh, city in which he carried out his studies. Subsequently entered the University of Edinburgh, where he studied law, as did his father.
After graduating he began to practice his profession. At this time, he began to collect information about the myths and legends of Scotland while carrying out his duties. This theme was addressed by Scott in different works.
Literary career
Towards the end of the 1790s he began his career, translating the work of Gottfried A. Bürger, Leonore, as well as the ballads included in The Chase, and William and Helen (1796). Shortly thereafter translated Götz von Berlichingen of Goethe, book based on the life of the poet and adventurer Götz von Berlichingen, known as Iron Hand. At the beginning of the 19th century, he published the collection of ballads collected during his travels, entitled Minstrels of the Scottish Border (1802). This includes famous Scottish ballads such as The Young Tamlane, The Twa Corbies, The Douglas Tragedy, The Wife of Usher's Well, The Cruel Sister and The Daemon Lover. After its publication, the work had little reception, however, the author continued to update this collection until 1830.
In the mid-1800s, he published the poem The Lay of the Last Minstrel (1805), a writing that was well-received, followed by Ballads and Lyrical Pieces (1806), a written work while serving as secretary of the courts of justice in Edinburgh. Later, Scott published Marmion: a Tale of Flodden Field (1808), a romantic historical poem that ends with the death of the protagonist in the Battle of Flodden Field. Two years later, he published The Lady of The Lake (1810), one of his most acclaimed poems by the author.
He later published The Vision of Don Roderick (1811) and The Bridal of Triermain (1813). In 1814 he published his first novel Waverley, a work set in the Jacobite uprising of 1745 in the United Kingdom; it was published anonymously since the author was a public official. After its publication, the work became a success.
Since then, he published several novels using different pseudonyms as Author of Waverley, Jebediah Cleisbotham, Crystal Croftangry, and Lawrence Templeton, among others. It should be noted that at this time the author's identity was a fairly well-known secret. After Waverley (1814) wrote Guy Mannering (1815), The Antiquarian (1816), Rob Roy (1818) and Ivanhoe (1819), a novel story set in medieval England that tells the story of Wilfredo de Ivanhoe, noble Saxon, likewise, delves into the contradictions between the Saxon people and the Normans. This is one of the most outstanding works of the author.
Three years later he published The Adventures of Nigel (1822) and Peveril of the Peak (1822), followed by Quintin Durward (1823), a novel set in France by Louis XI. Later published Redgauntlet (1824), Tales of the Crusaders (1825) and Woodstock or The Knights: A Story of 1651 (1826).
That same year the author's identity was revealed; year in which the author went through one of the most difficult moments of his life, given that his wife Charlotte Carpenter died and the Constable publishing house, in which he had invested a large amount of money he went bankrupt. Leaving a debt of 130,000 pounds, which he paid for the rest of his life.
At the end of the 1820s, he published The Life of Napoleon Buonaparte (1827), a book in which he delves into the life of Napoleon Bonaparte. The following year he published The Beautiful Young Woman of Perth (1828) and Tales of the Grandfather (1828), followed by History of Scotland (1829-1830), The Daughter of the Mist (1829), Bonnie Dundee (1830) and Letters on Demonology and Witchcraft (1831), the author's last work. At this time, Scott, stopped writing and his health began to deteriorate rapidly. Scott passed away on September 21, 1832, was buried in Dryburgh Abbey.
The author's work is considered a pioneer in the field of the historical novel, his writings are exalted by critics, since in these he realistically addresses historical events linked to his native Scotland and the Middle Ages, vividly evoking the context in which the protagonist of the history. Scott profoundly influenced the work of European writers, as well as painters and musicians; the writings of this have been represented in the theater, cinema, and television on several occasions.