Jean-Jacques Rousseau Biography
Jean-Jacques Rousseau was a French-speaking Swiss polymath, writer, educator, philosopher, musician, botanist and naturalist who presented great contradictions that separated him from the main representatives of the Enlightenment. He is considered one of the first writers of pre-Romanticism and one of the forerunners of totalitarianism.
Rousseau was born on June 28, 1712, in Geneva, former Swiss Confederation, and was the son of Isaac Rousseau and Suzanne Bernard Rousseau. Nine days after he was born, his mother passed away.
In 1722, his father was exiled, so he was in charge of his uncle Samuel. During those years he began to show interest in reading and a patriotic feeling for the government of the Republic of Geneva. In the same year, he was sent along with his cousin to the house of the Calvinist Lambercier, where he lived until 1724. A year after returning from Lambercier, he worked as a watchmaker's apprentice and later, with a master engraver, with whom he acquired experience.
Around 1728, he left his hometown and after being on a pilgrimage for a time and working in different jobs, on the verge of entering into marginality, he abandoned Calvinism and came to Catholicism, from which he later reneged and settled in Annecy, France. He met Madame de Warens, a Catholic lady, who helped him in his discontinuous education and in his love for music.
In 1733, that woman who had been like her mother became a lover.
Four years later, in 1737, Madame Warens got him a job as a preceptor in Lyon and began to forge a character of solitary stroller lover of nature.
Around 1742, he introduced an innovative system of musical notation to the Royal Academy of Sciences of Paris, and a year later published his Dissertation on modern music, where he criticized the French melody very hard since for him it was very inferior to the Italian. Rousseau met Madame Dupin, who hired him as secretary. That same year he was appointed a secretary of the ambassador of France in the Republic of Venice, with whom he had no good relationship and ended up dismissed in 1744.
A year later, Rousseau traveled to Paris, where he lived with Thérèse Levasseur, with whom he had five children. By that time, he contacted Voltaire, D'Alembert, Rameau and, again, with Diderot, to write his most recognized works. In 1749, the Academy of Dijon proposed a contest of dissertations and the central question was "If the restoration of sciences and arts has contributed to improve the customs" and which Jean-Jacques Rousseau won the following year with his "Discourse on the Arts and Sciences" in which he denied the contribution of arts and sciences in the improvement of customs, since the arts and sciences in his opinion supposed a cultural decadence.
In 1751, he resigned his position as secretary of Madame Dupin and devoted himself to copy musical scores to earn money. A year later, he premiered his successful opera in the act "Le Devin du village."
In 1754, he published his Discourse on Political Economy and Abjure of Catholicism. Then, a year later he published his Discourse on the origin and foundations of inequality among men, which he had presented for another contest of the Dijon Academy without obtaining a prize this time. This last discourse displeased Voltaire and the Catholic Church, which accused him of denying original sin and adhering to the heresy of Pelagianism.
Due to the demands of his friends and his opinions, Rousseau felt betrayed and attacked, so he decided to leave Ermitage in 1756. That same year he moved to Mont Louis, where he rejected the proposal to become librarian of honor in Geneva.
1762 was a very important year for Jean-Jacques Rousseau in his literary creations, since he wrote a play entitled "Pygmalion" considered the creator of a new musical-dramatic genre, also published the capital works: "Emile, or On Education"; "The social contract" and "Principles of the political right."
In the month of September of the year 1764, he accepted an offer from Pasquale di Paoli to draft a constitution for the ephemeral Corsican Republic. That same year, Voltaire published an anonymous pamphlet against Rousseau entitled "The feeling of citizens" in which he revealed the fate of his five children, given to the care of orphanages because Rousseau thought he was not able to keep them because of their economic conditions.
The persecution triggered in Jean-Jacques Rousseau a paranoia or persecution mania. In addition, he was seriously ill in his bladder. On January 4, 1766, together with David Hume and Jean-Jacques de Luze, they set out for London.
In 1767, he received the name of Jorge III but decided to return to France under the false name of Jean-Joseph Renou, when his overwhelmed English friends had realized that something was wrong, that he had gone mad. Prince de Conti gave him a house in Tyre-le Chateâu and his Music Dictionary was published.
By 1768, he traveled to Lyon and Grenoble, where he married Thérèse in Bourgoin. In 1770, he was officially allowed to return with his name: but under the condition of not publishing anything else. In 1771, he would write his last work "Confessions," which was an attempt to resolve or testify to his contradictions. Then, he devoted himself to do the public readings of his books. He left the world definitively and began to write his "Dialogues: Rousseau, Judge of Jean-Jacques" in 1772. However, the damage that had been caused by the violent attacks of Voltaire and those of other characters of his time, ended up removing him from public life without being able to take advantage of the fame and recognition of his work, which inspired romanticism. He prolonged his Considerations on the Government of Poland and in the following years worked on Letters on botany to Mrs. Delessert (1771-1773), Rousseau judge of Jean-Jacques (1772-1776) and the opera Daphnis et Chloé (1774-1776).
Around 1776, he began the writing of Reveries of a Solitary Walker (1776-1778) which was incomplete due to his death.
Jean-Jacques Rousseau died on July 2, 1778, in Ermenonville, France, at the age of 66 years, due to a cardiac arrest. His remains were buried in the Pantheon in Paris, near the tomb of Voltaire and the site is clearly marked by a commemorative bust. Jean-Jacques Rousseau was considered one of the greatest figures of the Enlightenment, for having contributed important works to the theorization of the deism, such as "Profession of faith of the Savoyard vicar" the creation of a new pedagogy with "Emile," the critique of absolutism with "Discourse on the origin and the foundation of inequality among men" and "The social contract" the controversy about the meaning of human progress with "Discourse on science and the arts," and the development of the autobiographical genre with "Confessions".
JEAN-JACQUES ROUSSEAU signature
WRITTEN WORKS
1742: Projet concernant de nouveaux signes pour la musique.
1743: Dissertation sur la musique moderne.
1750: Discours sur les sciences et les arts.
1751: Discours sur la vertu du héros.
1752: Le Devin du village, 1753.
1752: Narcisse ou l'Amant de lui-même, 1752.
1754: Discours sur l'économie politique.
1755: Discours sur l'origine et les fondements de l'inégalité parmi les hommes.
1755: Examen de deux principes avancés par M. Rameau.
1755: Jugement du Projet de paix perpétuelle de Monsieur l'Abbé de Saint-Pierre.
1758: Lettres morales, 1757-1758.
1758: Lettre sur la providence.
1758: J.-J. Rousseau, Citoyen de Genève, Lettre à M. d'Alembert sur les spectacles.
1761: Julie ou la Nouvelle Héloïse.
1762: Émile.
1762: Du contrat social.
1764: Lettres écrites de la montagne.
1764: Lettres sur la législation de la Corse.
1771: Considérations sur le gouvernement de Pologne.
1771: Pygmalion.
1781: Essai sur l'origine des langues, póstumo.
1765: Projet de constitution pour la Corse.
1767: Dictionnaire de musique.
1770: Les Confessions.
1777: Dialogues: Rousseau, Judge of Jean-Jacques.
1778: Les Rêveries du promeneur solitaire.
1781: Émile et Sophie, ou les Solitaires.
MUSICAL COMPOSITIONS
Le Devin du village: 1752.
Salve Regina: 1752.
Pygmalion: 1762.
Avril
Les consolations.
Daphnis et Chloé.
¡Que le jour me dure!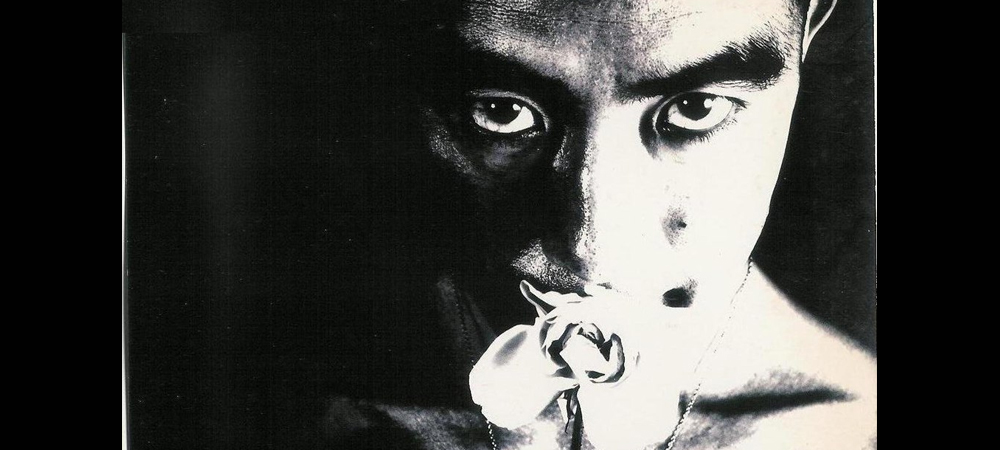 Yukio Mishima Biography
Yukio Mishima (January 14, 1925 – November 25, 1970) was a novelist, essayist, poet, and critic. He was born in Tokyo, Japan. His birth name was Kimitake Hiraoka. His father Shizue served as Secretary of Fisheries for the Ministry of Agriculture and his mother Azusa Hiraoka was completely devoted to the household. Despite this, Yukio was in the care of his grandmother, Natsu. During this time, the little boy had no contact with his parents. Natsu had mental problems and on many occasions, she was violent and had a madness crisis, this was later portrayed in Yukio's works.
Beginnings
He learned a taste for letters and languages from his grandmother. When he was 12 years old, Mishima began to write his first stories, besides, he had already read a large number of books by authors such as Oscar Wilde and Rilke, as well as numerous Japanese classics. He attended a fairly prestigious school called the Peers School, attended by the Japanese aristocracy, and eventually extremely wealthy commoners. But, then he realized that it was the worst decision he made. He spent six miserable years in this place.
He never built friendships and was sometimes attacked by his peers. The only redeemable of that time was his participation in the editorial board in the literary society of the school, thanks to this he was able to achieve a great aptitude for literature. His performance was so good that he was commissioned to write a story for the prestigious literary magazine, Bungei-Bunka. He presented a work called Hanazakari no Mori (The forest in all its splendor). Later, the story was published in 1944, due to the war it had to be published in a small print run due to a shortage of paper.
In his youth, he suffered from tuberculosis, for this reason, he avoided doing military service and participating in the war. But for Mishima, it was taken as something negative and shameful. One of Mishima's dreams before he became a writer was to be a kamikaze pilot. It was glorious for him to die heroically for his homeland. Frustrated, he decided to spend a lot of time writing until his father disagreed and forbade him. Mishima had to do it at night, supported and protected by his mother Shizue, who always read his stories. Then his father ordered him that he should study law and not literature.
Trajectory
Graduated from the University of Tokyo in 1947, Mishima never stopped writing during his university career. He got a job as a civil servant in the Japanese Ministry of Finance. But this work was so exhausting that he decided to leave it with the support of his father a year later.At that time he was able to dedicate all his time to writing. Mishima began to write all kinds of works: novels, plays, short stories, also poems, articles, and essays. Usually, his work was devoted to dark and stark themes, although contrasted with the delicacy and restraint of his style. His works led him to have worldwide recognition and to be the best-known Japanese writer abroad.
Mishima's works
The way he expresses desire and rejection, beauty, and violence, is of great attraction to the public. Mishima received the influence of Nihon Romanha, a writer belonging to Japanese romanticism, who emphasized the unity of Japan and its cultural values. This was a vehicle to reinforce nationalist ideology and more in times of war. However, Mishima was also interested and was a great admirer of modern Western literature. His first extensive work The Forest in Flower, was published in 1941. This work, like The Cigarette (1946), and Thieves (1948) were written during World War II and show the total departure from the tragic reality of war and of defeat.
In 1949 he published a work that quickly gained popularity: Confessions of a mask, a work that marked the definitive consecration of him in the literary world. Although some critics showed bewilderment and reservations about the particularity of the subject (because the protagonist confessed his homosexuality) certainly this represented a novelty in Japanese literature. Mishima was drawn to the aesthetic values ​​of Western classicism. The Golden Pavilion (1956) was his most successful work in the 1950s.
In 1958, he traveled to the United States and upon his return, Mishima married the daughter of a well-known painter. A year later, Kyoko's House was published, it did not receive the favors of the critics. He always tried to reflect his taste for the values ​​of the authentic Japanese based on the values ​​of the samurai. In this sense, fascinated by the ideology of warriors, he wrote The Way of the Samurai and In Defense of Culture (1968). Mishima presented himself as a defender of the restoration of the values ​​of the prewar and militaristic culture. The author was a man concerned about corporality and the state of the body, for this reason, he was a lover of the Martial Arts.
From 1955 Mishima began an intense program of physical activity and also resorted to military training at the Sietai base, together with a group of university students. His enormous literary production, among which, along with those already mentioned, stand out: The prohibited color (1951), The death of mid-summer (1953), The voice of the wave (1954), The taste of glory (1963) and Thirst for love (1964).
After the Banquet (1960), one of his most successful novels, he wrote Patriotism (1961) and Death in the afternoon, and other stories (1971), a compilation of short stories representative of a time when he was dying in the name of noble ideals.
Among his theatrical production of these years, it is worth mentioning Madame de Sade (1965) and My friend Hitler (1968). His most popular work is: The sea of ​​fertility, composed of the novels Snow of spring (1966), Runaway horses (1968), The temple of the dawn (1970) and The corruption of an angel, completed the latter days before his death. In this work, a critique of Japanese society is made for the loss of traditional values. Yukio Mishima was concerned about the strong westernization of his country and analyzed its transformation from a pessimistic and critical perspective.
This terrible vision of Mishima led him to embrace suicide as the only way out of him, ending his life on November 25, 1970.