Héctor Bellerín biography
Héctor Bellerín Moruno (March 19, 1995) professional footballer. He was born in Barcelona, ​​Spain. He currently plays as a right-back in England's Premier League Arsenal. Since childhood he was influenced by society and football culture of Spain, he grew up watching Barcelona and attending the stadium with his father.
When he started studying at the Jesús María de Badalona school, the first thing he did was join the soccer team, although he was in the Juvenile System of Barcelona since he was six years old. This moment was key because he learned for eight years the game philosophy of this important team. The fans loved watching them play, he was a quick and daring guy when facing the defenders.
It reached the category Cadet. In the summer of 2011, he was transferred by Arsene Wegner to the lower categories of Arsenal. Two years later the player signed his first professional contract with the club, making his debut on September 25, 2013, against West Bromwich, was the replacement of Mikel Arteta in the last minutes of the game. By that time he maintained a remote relationship with the model Shree Patel. After a while, his girlfriend went to live temporarily with him because the young man faced several problems for the change of life, the contrasting culture and also the strength training of this team.
On November 22, 2013, it was announced that he would be on loan to Watford but returned to Arsenal on February 18, 2014, a team that still enjoys his services. In 2015, he surprised football experts by his speed. Due to the above, several articles equated his speed with that of the sprinter Usain Bolt. Although, clearly assured the footballer that there was no point of comparison.
Bellerín was summoned, thanks to his good performance, in different categories of the Spanish national team from U-16 to U-21. In 2016 he was called for the first time to the national team as a support player for those selected for the Euro 2016. He made his debut against Bosnia in a friendly that ended 3-1 in favor of Spain, something unexpected and regrettable happened: the injury of Carvajal that made the technical director Del Bosque integrate Bellerín in the final call.
Several teams have tried to do business with Arsenal to keep the services of the right back; teams like Juventus, but before this Bellerín had not shown much interest, partly because of the love he has for his team. Despite, the strong criticism received by the player for his performance in the semifinals of the Europa League against Atletico Madrid, where he failed to contain the great football of Diego Acosta. Héctor Bellerín hopes to continue with the team and be called to the World Cup by Lopetegui. Currently, the player is considered an idol of Arsenal, the fans love him a lot.
It is necessary to mention that in his 166 matches he has scored 7 goals. With the team has reached several final instances of national championships and have been champions in FA Cup (2015), Community Shield (2015), FA Cup (2017), and finally Community Shield (2017). Internationally he was in the European Championship with the U-19 and the U-21 but he did not manage to be crowned champion. He has been affected by an ankle injury he suffered in the beginning. Rumors have also been raised of the player's interest in being part of Barcelona, ​​the team that formed him as a footballer.
In his free time, he tries to rest from fame, spends time with his partner, goes to the beach and travels a lot. Also when he is in concentration he likes to play Call Of Duty on PlayStation 4. He also enjoys spending time with his dog and watching series and movies. The player has been inclined towards yoga, meditation, and vegetarianism. The previous thing has brought to him strong critics because they assure that when not consuming meat it is weaker and to that, they attribute his lack of strength to him when containing the players. The player has defended himself from certain attacks stating that even many players and athletes are in the old school of nutrition. It was learned that Bellerín is dating Bollywood actress Esha Gupta.
He has been questioned for his style of dress, quite crazy and controversial. He published a photo session in which he appears with clothes by Raf Simons, Prada, Berluti and Balenciaga. Among their favorite brands is Fear of God. He is a man who is interested in fashion as much as football, he feels that clothing can be a tool to achieve many things. Despite all the criticism Arsenal owes a lot to this player and his performance has always been exceptional.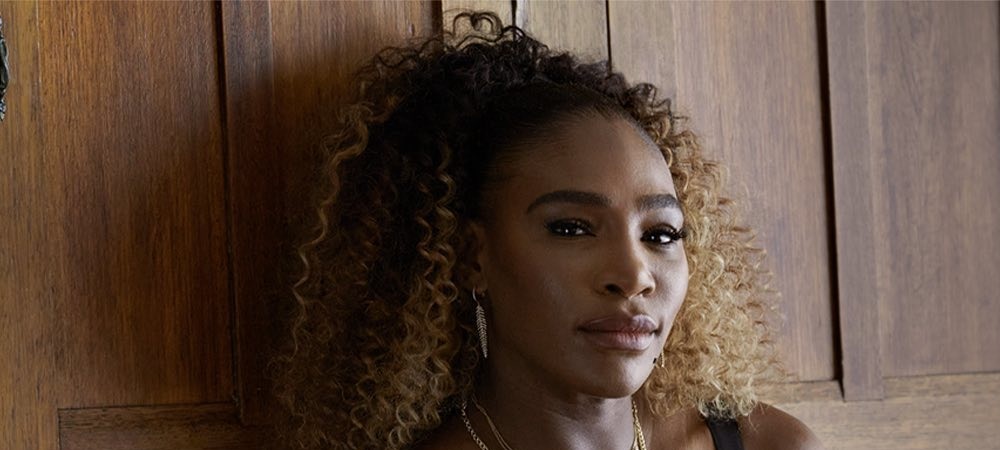 Biography of Serena Williams
Serena Jameka Williams Price (born September 26, 1981) is a professional tennis player from the United States, born in Saginaw, Michigan. Her father, Richard Williams, and her mother, Oracene, divorced in 2001. During her childhood, the family had to face difficulties due to her father's decisions, who, despite his favorable economic and social position, decided to move the family from Long Beach, on the West Coast of Los Angeles, to Compton, a closed and difficult neighborhood in the center of the city, with the goal of raising his daughters in a tough environment.
Beginnings in tennis
Since she was very young, she started training tennis, a sport that was mostly practiced by people of high economic standing. Serena trained tirelessly every day. Her father, Richard, supported her and saw her great talent, as well as his ambition to take advantage of her potential. Richard was always an ambitious and controlling man, so he became the manager of his two talented daughters. At the age of eleven, a rivalry emerged with her sister Venus, who also trained and had exceptional performance. At that time, she had won 63 consecutive regional level games.
Contract with Reebok
In 1991, Richard decided to seek out a well-known star coach located in Florida, Rick Macci. His father's decision had quick results and the family moved to a luxurious place in Florida after his daughter signed a contract with Reebok. Although Serena's progress was not as notable compared to Venus', she always showed her strength on the court. At the age of fourteen, she had the opportunity to enter the professional circuit with notable success. However, two years passed before she began to compete seriously.
How did she manage to finish her studies?
Venus has always been an inspiration to Serena. So, in 1997, when Venus reached the final stages of the US Open, but lost to then world number one Martina Hingis, it was a hard blow for the family but also a reason to keep training relentlessly. Due to their sporting responsibilities, the sisters finished school irregularly at an exclusive school of only thirty students located in Lake Placid, the Dwightwood Academy. Serena graduated in June 1999, the school administrators allowed her to graduate even though her grades were not the best because they knew that her future and talent was to compete professionally in this sport.
First African American player to win a Grand Slam
Although it seemed that the 1999 season was going to be better for Serena, it ended up being better for Venus. Then, Serena overtook Venus by winning her first Grand Slam title at the US Open. That moment in the history of Serena, her family, the United States, and also the African American population was glorious. It was the first time an African American player had won a Grand Slam. To add to the happiness, on April 5th of that year, Serena was able to enter the top ten and shortly after, in the doubles category, she and her sister won the French Open and the Federation Cup.
The Williams sisters
It is known that, on many occasions, while they were young, the Williams sisters had problems produced by competition and by the specialized press publications that usually compared them. In the year 2000, Venus defeated Serena in the final of the Lipton tournament. Serena showed great serenity and heartily congratulated her sister. Later, she won the Paris Indoor. That year, in the Wimbledon competition, Venus eliminated Serena in the semifinals, and later raised the title against Davenport. Additionally, both won doubles in two major tournaments: Roland Garros and the US Open.
By that time, the Williams' dominance was already being talked about and it was natural that when referring to one sister, the other would also be mentioned. Although they rarely competed together, their bond was very strong. Serena was already imposing herself as one of the best in the women's professional circuit. In 2002, she defeated Venus in the Wimbledon final with a score of 7-6 and 6-3. This was the best moment of her career as she reached the top spot in the Women's Tennis Association (WTA) ranking and by that time she already had sixteen international circuit titles.
On September 9th, Serena, 20 years old, amazed at the US Open with her latest display of power by defeating Venus in the final with a score of 6-4 and 6-3 in just 72 minutes. With this victory, she managed to tie with her elder sister in their personal matchups (5-5) and in Grand Slam titles, both with four each. It is important to highlight that Serena's impressive season included six titles, 45 wins and only 4 losses. An injury to her ankle prevented her from participating in the Australian Open, allowing American Jennifer Capriati to triumph.
Fifth Grand Slam title.
The following year, Serena did not win at Roland Garros, where she surprisingly fell in the semifinals to Belgian Justine Henin-Hardenne. However, she did win at Wimbledon, where the Venus-Serena final from the previous year was repeated. Serena added her fifth Grand Slam title. She was involved in a legal conflict with a German man who was harassing her. After being reported, he was arrested and imprisoned on March 3, 2002 for stripping in front of the reception of a hotel in Scottsdale (Arizona), where Serena was staying. Serena's father threatened the harasser with death and Serena threatened to kill him if her daughter suffered any harm.
Causes of her temporary retirement from tennis.
In September 2003, the family mourned when Yetunde, her sister, was murdered by a common criminal. After this, the sisters were off the courts for a while. Serena started taking acting classes with an experienced teacher in Los Angeles. In acting, she finds a moment of escape and claims to forget about her sporting commitments. Serena received the ESPY Athlete of the Year Award. Her popularity as an athlete allowed her to be a model and official image for several sports brands.
Contracts, performance, marriage.
First she signed with Puma, then with Nike, with whom she signed for an exorbitant amount of money. After studying acting, she began studying design, so now she is the designer of a sportswear brand: Aneres, she usually wears her clothes in competitions. We have not only seen her on the courts and in the advertisements but also in TV series such as ER, Law & Order, and Hair Show, among others. In 2016, she equaled the record of German Steffi Graf with 22 Grand Slam titles. In addition, she enjoyed a beautiful romantic relationship with Reddit co-founder Alexis Ohanian. They got married in 2016 and currently have a son.