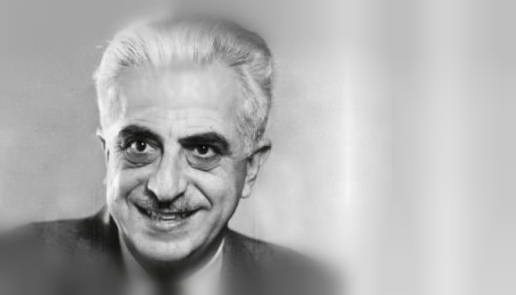 Gregory Goodwin Pincus biography
Gregory Goodwin Pincus (April 9, 1903 – August 22, 1967). American biologist. He was born in Woodbine, New Jersey. His parents were Polish immigrants Elizabeth Lipman and Joseph Pincus, a professor of agriculture. He was raised in a Jewish family. He studied at Cornell University, where he obtained the title of Agronomist. Later, he entered Harvard University, where he was a tutor of zoology while doing his doctorate in genetics and physiology. Pincus received a scholarship from the National Research Council, which allowed him to travel to Cambridge, England, aligning himself with pioneers in reproductive biology and genetics. Then he went to the Kaiser Wilhelm Institute for Biology in Berlin, where he devoted himself to research. In 1930, he returned to Harvard as an instructor of general physiology being promoted to professor.
He was recognized as an honor student, Pincus pursued genetics. Despite being hired as a professor at Harvard University, pure research and laboratory work was his greatest passion. His curiosity started from the theme of inherited traits but eventually moved to reproduction. The first trials focused on the transfer of eggs from one animal to another.
He devoted himself to the study of hormonal biology and steroids. He achieved in vitro fertilization in rabbits in 1934. Subsequently, with the money obtained he co-founded the Worcester Foundation for Experimental Biology in Shrewsbury, a biological experimentation center. With the foundation of this research center, his studies took off remarkably. In 1951, he met Margaret Sanger, an admirable nurse, an activist in favor of family planning and founder of the American League for Birth Control. He met her at a dinner hosted by Abraham Stone. Thanks to the dinner they shared knowledge and research plans for it, decided to support her in the campaign of birth control undertaken by her, focused their work on the physiology of reproduction.
Along with Min Chueh Chang, he confirmed that progesterone would act as an inhibitor of ovulation. In 1953, he sought funds from private companies for his studies and conducting tests with humans. The tests were performed with patients suffering from sterility using progesterone. Puerto Rico was the country selected in 1955 to perform such tests because there were 67 birth control clinics for low-income women.
In 1956, Gregory invented an oral contraceptive that would revolutionize the world of medicine and birth control: the famous pill, which contains two hormones, an estrogen, and a progesterone derivative. Its function was to reproduce in the female organism the inhibition of natural ovulation that takes place once a month.
The pill was named Enovid, not everything was rosy, in a couple of months several women had reported side effects because of the pill. So Gregory continued working on the modifications. New tests were conducted in Haiti, Mexico, and Los Angeles. In May 1960, the regulator approved Enovid as a contraceptive method.
Pincus joined his friend from graduate school, Hudson Hoagland, at Clark University in Worcester, Massachusetts, to teach experimental zoology and conduct several experiments using the support of the University.
Gregory Pincus has also funded various institutions related to the development of endocrinology and reproductive biology. He was a member of the National Academy of Sciences and various scientific societies. He was widely praised for his work, distinguished with a large number of awards and honors. For example, the Albert D. Lasker Prize in Planned Parenthood and the Cameron Prize in the therapeutic practice of the University of Edinburgh, also the election to the award of the National Academy of Sciences in 1965. He has two famous and very important works called The Eggs of Mammals, 1936; and The Control of Fertility, 1965.
His finding had a great impact on society, on the advances in medicine and the most important thing in the intimate life of women since it gave them autonomy in the face of reproductive decisions. In addition, in the decade of the 60 when his expedition was approved, great controversies arose in the political, scientific and religious community, the last one was controversial for its staunch refusal before this decision of the government of North America.
The contraceptive pill today is still considered the number one contraceptive because of its effectiveness. The compound has been refined to minimize side effects, but it is still based on the principles that Pincus and his colleagues discovered.
Dr. Gregory Pincus was shot down by a disorder that affected the bone marrow progressively, it is likely that this disease has developed it or by exposure to laboratory chemicals. He died at 64, on August 22, 1967, in Boston, Massachusetts, accompanied by his wife, Elizabeth Notkin, with whom he had married in 1924, and their three children.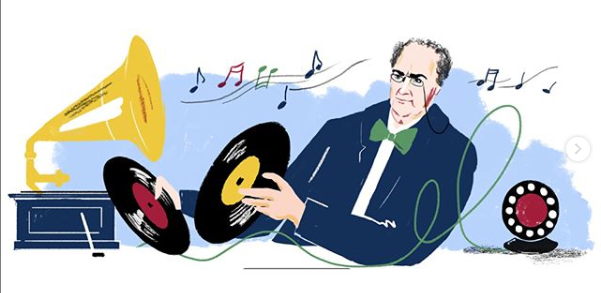 Emil Berliner Biography
Emil Berliner (May 20, 1851 – August 3, 1929) inventor. He was born in Hannover, Germany. He grew up in a Jewish environment. Due to a complex economic situation, he had to work to help his parents from a young age, so he did not attend school regularly. His first paid job was as a painter, for later, at age 16, to enter as a clerk in a food store.
According to his experience, he began to be interested in the production methods of the factory where he worked. He was a very versatile man since he built a weaving machine that improved existing ones; It was one of the many inventions of German. In 1869, when a system of repression against Jewish families was installed, Berliner obtained a position in a company located in Washington, United States. The family raised the money needed to support his trip and, especially, to prevent his son from being sent to the army ranks. Then, Emil settled in New York with the idea of ​​finding a job. He returned to Washington. Despite the economic difficulties, he studied at the Cooper Institute electricity and physics.
Motivated by scientists who were researching about the conversion of sound into electrical impulses that could be transmitted on wires; Berliner experimented with the electrical transmission of sound. Thanks to his research he was granted an assistant position of Dr. Constantine Fahlberg in his prestigious chemical laboratory. Soon he invented two electrical mechanisms that reproduced the sound more authentically and made it transmissible in the distance.
The responsibility for creating the prototypes of the microphone and the transformer was Berliner, the two basic mechanisms for electronic communication, in addition to building a carbon transmitter microphone and an iron diagram transmitter. It is clear that sometimes his inventions were inconvenient, but Berliner managed to solve these problems. Occasionally, he used objects that had not previously been used or integrated into an invention.
It was based on the telephone number of Reiss and Antonio Meucci and from there make some progress. Besides, he powered the device invented by Alexander Graham Bell. In this way, Berliner is identified as the inventor of the modern telephone. Berliner offered his invention to the subsidiary of the Bell Company in New York, the offer was finalized in the year of 1878 for $ 50,000. It was not long before the conflict with the Western Union arrived over the patent of the invention, the American courts appealed in favor of Berliner.
In 1881, together with his brother Joseph, he founded the Telephone-Fabrik Berliner, with branches in Vienna, Berlin, Budapest, London, and Paris. Later, he returned to Washington in 1883, where he advanced his independent research on the mechanical reproduction of sound. Berliner created new reproduction materials to improve his invention. One of his most significant contributions was the improvement of the phonograph, the first was patented in 1877.
I create a record player baptized gramophone, with a needle system that would be hegemonic until the end of the 20th century. In 1887 he patented his invention. A year later, the Franklin Institute in Philadelphia awarded him the Scott Medal for his contribution to the development of acoustics and sound reproduction. With collaboration, he founded the United States Gramophone Company in 1893; In 1897 he created the Berliner Gramophone Company in Montreal. He quickly arrived in Europe: he opened the Deutsche Gramaphon Gesellschaft and Britain's Gramophone Co.
We must indicate that Berliner worked in other areas such as aeronautics. Then, he was the first to use a light internal combustion engine. His work was very important because years later he joined the airplanes. His son, Henry Berliner, designed a helicopter that flew successfully in early 1919. His interest in the problems of sound reproduction was greater, which is why he strove to create acoustic tiles for use in auditoriums and concert halls. His contribution was recognized in 1913 and he was awarded the Elliot Cresson Medal in recognition of his scientific contribution to telephony and acoustics. He died on August 3, 1929, as a result of a heart attack.
WORKS
Conclusions
The Milk Question and Mortality Among Children Here and in Germany: An Observation
Some Neglected Essentials in the Fight against Consumption
A Study Towards the Solution of Industrial Problems in the New Zionist Commonwealth
Muddy Jim and other rhymes: 12 illustrated health jingles for children