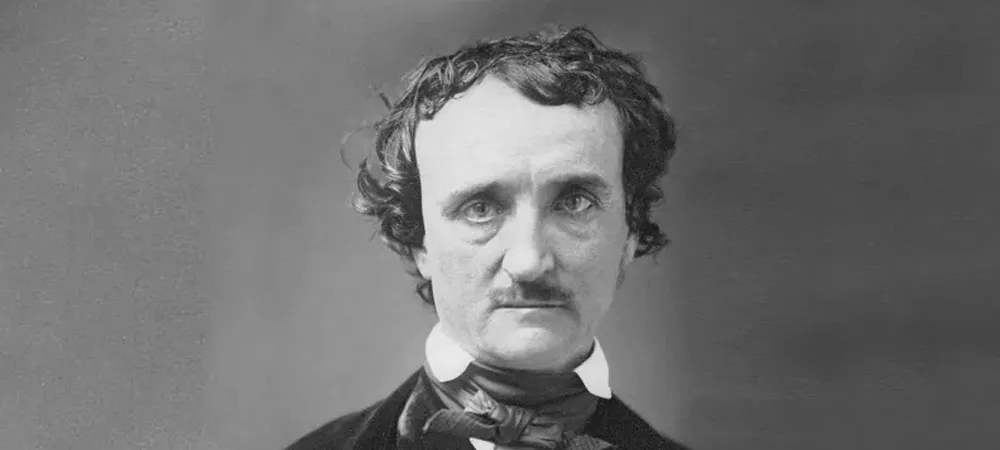 Personal information
Full name

Edgar Allan Poe

Birthdate

January 19, 1809

Date of death

October 8, 1849

Cause of death
Unknown
Occupation

Writer, critic, journalist, and poet

Nationality

American

Spouse

Virginia Eliza Clemmfg (1835-1847)

Parents

David Poe, Jr.
Elizabeth Arnold Poe.
John Allan (stepfather).
Frances Allan (stepmother).

Movements

Romanticism

Zodiac sign
Capricorn
Biography in other languages
Edgar Allan Poe Biography
Edgar Allan Poe was born in Boston, United States, on January 19, 1809, and died on October 7, 1849, in Baltimore, United States. He was an American writer, critic, journalist, and poet. He is recognized as one of the fathers of the modern story, as well as the creator of the police genre. In addition, he was a great writer of both science fiction and horror works.
Edgar's father died a year after he was born, and his mother, Elizabeth, would die a year later, in 1811, due to tuberculosis. Since his older brother was already being cared for by his grandparents, Edgar and his sister Rosalie were adopted by two neighboring families in Richmond: the one by the Allan and the other by the Mackenciees. John Allan, Edgar's stepfather who would give him his last name, was a trader of Scottish origin. This one was bad-tempered, and it is said that, in addition to not supporting Poe's literary destiny, he never adopted him legally. On the contrary, his wife, Frances, put all his faith on Edgar Allan Poe and always filled him with affection.
After baptizing Edgar in 1812, the Allan family traveled to Scotland in 1815, where Poe studied in Irvine. Later, the Allan family moved to London in 1816, where Poe studied at one of Chelsea's boarding schools, where he learned to write in Latin and speak French. However, the family had traveled because John Allan had business in the old continent. As these were not successful, the Allan family returned to Richmond in 1820. Here Edgar Allan Poe received education in the best schools.
When he was 16, Edgar fell in love with his neighbor, Sarah Elmira Royster. However, after enrolling at the University of Virginia, in Charlottesville, he stopped having contact with her and worsened the relationship with his stepfather, John Allan, for the debts he had due to gambling. It is said that Poe resorted to the game as a way of survival because money was not enough for him. It is also said that in this university he had a reputation for being arrogant and pretending, on many occasions, to know more than he really knew.
Says Cortázar, who translated his work into Spanish, that in this institution Poe would relate for the first time to alcohol. Finally, after a year of staying at the University of Virginia, Poe abandoned his studies in 1827 because of the anarchist and decadent climate that surrounded him.
"When a madman seems completely sensible, it's time, in effect, to put the straitjacket on him." Edgar Allan Poe
In the middle of that same year, Poe traveled to Norfolk and then to Boston. When he discovered after several weeks that he did not have the resources to live properly, he enlisted in the army, lying about his name and his age. While he was taken along with his regiment to Charleston and was, in turn, promoted to artificer, his first book, Tamerlane and other poems, circulated in very few hands in Boston.
After two years of service, which had to be five, and being Poe sergeant major of artillery, sought the help of his stepfather to graduate and finish faster the military service. John Allan, affected by the death of his wife Frances, agreed to help him by enrolling him in the West Point Academy, although over time he had several discussions with his stepson. Because of them, Poe drastically changed his behavior and was tried in the court-martial for disobedience and leave the service in 1831. That same year he left for New York and published poems with the help of his former colleagues at the Academy. And later he moved to his aunt's house, where his brother Henry died that same year, in part, because of alcoholism.
Here, Poe focused on writing stories and starting a journalistic career. In 1833, he earned $ 50 in a prize for his story Manuscript found in a bottle. This, in turn, is read by John P. Kennedy, who positioned him as editor of the Southern Literary Messenger. Although he would later be discovered in a drunken state several times during his post and be fired. Added to this, in 1834 his stepfather, John Allan, died without leaving any inheritance. Despite this, Poe married in 1835 with his cousin Virginia Eliza Clemm, who was thirteen years old at the time and managed to return to Southern Literary Messenger swearing to behave better. Which he did until 1837 when he voluntarily retired.
In 1838, he published his only novel, The Narrative of Arthur Gordon Pym, although it had little success. The following year he became editor in chief of Burton's Gentleman's Magazine and published Tales of the Grotesque and Arabesque. In 1840, he started working for Graham's Magazine and published in it some of his most representative stories, such as The Crimes of Morgue Street and The Golden Beetle. This greatly improved his lifestyle, although from 1842 his wife Virginia began to present symptoms of tuberculosis, and this led Poe to resort to drinking more frequently.
After leaving the Graham's Magazine, and tried several positions, Poe managed to become the owner of the Broadway Journal. In 1845, he published his most famous poem, The Raven, for which he would be recognized throughout the country, but of which he would have received only $ 9 for his publication. Then he held with the poet Frances Sargent Osgood a relationship that Virginia herself consented to. This raised too much controversy between the social circle of both, so they had to stop seeing each other.
In 1847, Virginia died of tuberculosis, and Poe's behavior and mood were clearly affected, to the point of performing several erratic actions and inducing him to alcoholism. Finally, Poe returned to Richmond, where he met his love of youth, Sarah Elmira Royster. Both agreed to marry on October 17, 1849. But a delirious Edgar Allan Poe was found in the streets of Baltimore on October 3, 1849, which would be transferred to Washington College Hospital, where he would die on October 7 of that year. same year.
"Death has to be taken with courage and then invite her to a drink." Edgar Allan Poe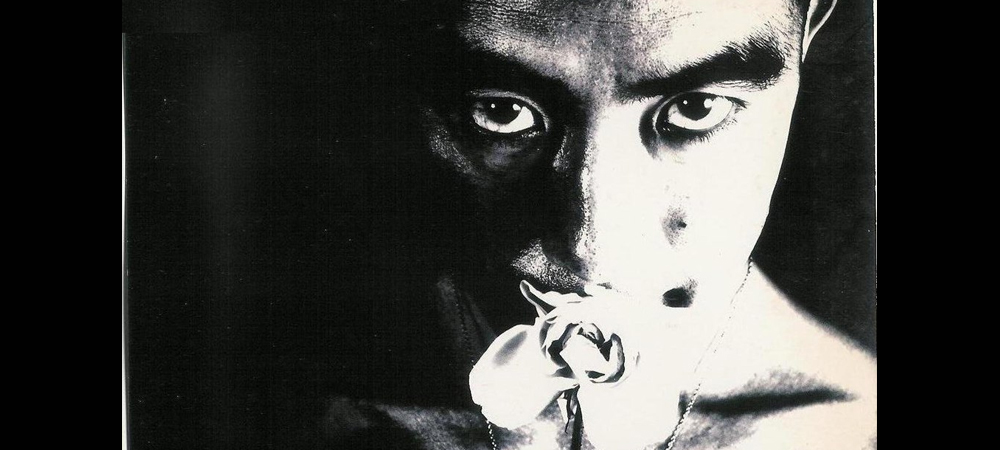 Yukio Mishima Biography
Yukio Mishima (January 14, 1925 – November 25, 1970) was a novelist, essayist, poet, and critic. He was born in Tokyo, Japan. His birth name was Kimitake Hiraoka. His father Shizue served as Secretary of Fisheries for the Ministry of Agriculture and his mother Azusa Hiraoka was completely devoted to the household. Despite this, Yukio was in the care of his grandmother, Natsu. During this time, the little boy had no contact with his parents. Natsu had mental problems and on many occasions, she was violent and had a madness crisis, this was later portrayed in Yukio's works.
Beginnings
He learned a taste for letters and languages from his grandmother. When he was 12 years old, Mishima began to write his first stories, besides, he had already read a large number of books by authors such as Oscar Wilde and Rilke, as well as numerous Japanese classics. He attended a fairly prestigious school called the Peers School, attended by the Japanese aristocracy, and eventually extremely wealthy commoners. But, then he realized that it was the worst decision he made. He spent six miserable years in this place.
He never built friendships and was sometimes attacked by his peers. The only redeemable of that time was his participation in the editorial board in the literary society of the school, thanks to this he was able to achieve a great aptitude for literature. His performance was so good that he was commissioned to write a story for the prestigious literary magazine, Bungei-Bunka. He presented a work called Hanazakari no Mori (The forest in all its splendor). Later, the story was published in 1944, due to the war it had to be published in a small print run due to a shortage of paper.
In his youth, he suffered from tuberculosis, for this reason, he avoided doing military service and participating in the war. But for Mishima, it was taken as something negative and shameful. One of Mishima's dreams before he became a writer was to be a kamikaze pilot. It was glorious for him to die heroically for his homeland. Frustrated, he decided to spend a lot of time writing until his father disagreed and forbade him. Mishima had to do it at night, supported and protected by his mother Shizue, who always read his stories. Then his father ordered him that he should study law and not literature.
Trajectory
Graduated from the University of Tokyo in 1947, Mishima never stopped writing during his university career. He got a job as a civil servant in the Japanese Ministry of Finance. But this work was so exhausting that he decided to leave it with the support of his father a year later.At that time he was able to dedicate all his time to writing. Mishima began to write all kinds of works: novels, plays, short stories, also poems, articles, and essays. Usually, his work was devoted to dark and stark themes, although contrasted with the delicacy and restraint of his style. His works led him to have worldwide recognition and to be the best-known Japanese writer abroad.
Mishima's works
The way he expresses desire and rejection, beauty, and violence, is of great attraction to the public. Mishima received the influence of Nihon Romanha, a writer belonging to Japanese romanticism, who emphasized the unity of Japan and its cultural values. This was a vehicle to reinforce nationalist ideology and more in times of war. However, Mishima was also interested and was a great admirer of modern Western literature. His first extensive work The Forest in Flower, was published in 1941. This work, like The Cigarette (1946), and Thieves (1948) were written during World War II and show the total departure from the tragic reality of war and of defeat.
In 1949 he published a work that quickly gained popularity: Confessions of a mask, a work that marked the definitive consecration of him in the literary world. Although some critics showed bewilderment and reservations about the particularity of the subject (because the protagonist confessed his homosexuality) certainly this represented a novelty in Japanese literature. Mishima was drawn to the aesthetic values ​​of Western classicism. The Golden Pavilion (1956) was his most successful work in the 1950s.
In 1958, he traveled to the United States and upon his return, Mishima married the daughter of a well-known painter. A year later, Kyoko's House was published, it did not receive the favors of the critics. He always tried to reflect his taste for the values ​​of the authentic Japanese based on the values ​​of the samurai. In this sense, fascinated by the ideology of warriors, he wrote The Way of the Samurai and In Defense of Culture (1968). Mishima presented himself as a defender of the restoration of the values ​​of the prewar and militaristic culture. The author was a man concerned about corporality and the state of the body, for this reason, he was a lover of the Martial Arts.
From 1955 Mishima began an intense program of physical activity and also resorted to military training at the Sietai base, together with a group of university students. His enormous literary production, among which, along with those already mentioned, stand out: The prohibited color (1951), The death of mid-summer (1953), The voice of the wave (1954), The taste of glory (1963) and Thirst for love (1964).
After the Banquet (1960), one of his most successful novels, he wrote Patriotism (1961) and Death in the afternoon, and other stories (1971), a compilation of short stories representative of a time when he was dying in the name of noble ideals.
Among his theatrical production of these years, it is worth mentioning Madame de Sade (1965) and My friend Hitler (1968). His most popular work is: The sea of ​​fertility, composed of the novels Snow of spring (1966), Runaway horses (1968), The temple of the dawn (1970)and The corruption of an angel, completed the latter days before his death. In this work, a critique of Japanese society is made for the loss of traditional values. Yukio Mishima was concerned about the strong westernization of his country and analyzed its transformation from a pessimistic and critical perspective.
This terrible vision of Mishima led him to embrace suicide as the only way out of him, ending his life on November 25, 1970.