Chris Cornell Biography
Christopher John Boyle, better known as Chris Cornell, was an American guitarist and singer known for his participation as a vocalist in the bands Soundgarden, Audioslave and Temple of the Dog. He was born on July 20, 1964, in Seattle, Washington and is the son of Ed Boyle and Karen Cornell.
At the age of 7, Chris would begin to take piano lessons and showed interest in the music of Lynyrd Skynyrd, The Beatles, and Alice Cooper.
As a young man, he had an episode of absolute depression, due to the separation of his parents, time in which he abandoned his piano lessons and devoted himself to playing guitar and drums. After his depression, Chris worked as a kitchen assistant and formed his first band called "The Jones Street Band" which made covers of bands like Sex Pistols, AC / DC, The Ramones and Rush.
In 1982, he left home to join the band "The Shemps", directed by Matt Dentino, where he participated in several presentations. However, after a while, he left the band along with the bassist Hiro Yamamoto. Two years later, "The Shemps" would break up, so Chris, Hiro, and Kim Thayil formed a new band called "Soundgarden" where Chris was the drummer.
Around 1985, Scott Sundquist would become the drummer of the band, reason why Chris Cornell happened to be the vocalist.
The first LP of the band was "Ultramega OK" including songs like "Beyond the wheel" and "All your lies". This album was a worldwide hit, so the band became more popular and attracted to the music label A & M Records with which they recorded the album "Louder than Love" in 1989 and with which they obtained a Grammy Award nomination.
Soundgarden and Chris Cornell would release several musical works, among which are: "Badmotorfinger" (1991), "Superunknown" (1994), "Down On the Upside" (1996). Finally, in 1997 the band would dissolve, but before its separation launched a compilation called "A & B sides".
Chris Cornell became famous thanks to the vocal ability to produce high tones. He was the producer of the album "Uncle Anesthesia" of the band Screaming Trees, and acted in the film Singles directed by Cameron Crowe, in addition to contributing his song "Seasons" to the soundtrack of the film.
In 1999, Cornell would release a solo album entitled "Euphoria Morning" made in collaboration with Alain Johannes and Natasha Schneider of the band Eleven, with whom he also made some musical tours. "Euphoria Morning" was a dedication to Jeff Buckley, a musician, and friend of the singer; from that album also the song "Can not Change Me" was very popular and also helped him to be nominated for the Grammy Awards 2000. He also recorded the song "Sunshower", for the soundtrack of the movie Great Expectations.
In 2001, Chris Cornell formed the band Audioslave with Tom Morello, Tim Commerford, and Brad Wilk, who were former members of the band Rage Against The Machine. The band would initially release the album "Audioslave" in 2002, with songs such as "Cochise" and "Like a Stone" which stood out worldwide.
Around 2005, Audioslave would release its second album titled "Out of Exile" with songs like "Doesn't Remind Me" and "Your Time Has Come". In May of that same year, they gave a historic concert in Havana, Cuba. On September 5, 2006, they released their latest album titled "Revelations", where the themes Original Fire and Revelations were highlighted.
Chris Cornell, in 2007, would announce his separation from Audioslave band for personal reasons. After the separation, on June 5, 2007, he released his second solo album titled "Carry on", in which he worked with the band Run through the desert; the song "You Know My Name" was the soundtrack of the movie Casino Royale.
In of 2009, he released his album entitled "Scream", which had a variety of criticism, being more positive than negative. The songs "Part of me", Ground Zero "," Scream "and" Long Gone "were highlighted, which featured an official video clip, and the song "Ground Zero" was part of the presentation of the series" Life on Mars".
In 2010, Chris Cornell started an acoustic concert tour in Roxy and Troubadour playing songs of his career and several covers. He made part of the recording of the album "Slash", by his friend Slash from Guns N 'Roses, which was published in April 2010. In that same year he also collaborated with Santana on the album "Guitar Heaven", in which he played the song "Whole lotta love" by Led Zeppelin; and with the band Gabín in the song "Lies".
On September 18, 2015, he released his album "Higher Truth". Where the song "Nearly Forgot My Broken Heart" a total success, it was also accompanied by a video clip where Cornell acted like a condemned man to the gallows.
Chris Cornell was found dead on May 18, 2017, in the bathroom of the hotel room where he was staying, after his last performance in Detroit, in the reunion with the Soundgarden band. The results of the autopsy indicate that the singer committed suicide (Hanging).
Discography
Soundgarden
1987: Screaming Life.
1988: Fopp.
1988: Ultramega OK.
1989: Louder than Love.
1990: Screaming Life/Fopp.
1991: Badmotorfinger
1994: Superunknown.
1995: Songs from the Superunknown.
1996: Down On the Upside.
1997: A-Sides.
2010: Telephantasm.
2012: King Animal.
Temple of the Dog
1991: Temple of the Dog.
Audioslave
2002: Audioslave.
2005: Out of Exile.
2006: Revelations.
As soloist
1999: Euphoria Morning.
2007: Carry On.
2009: Scream.
2011: Songbook.
2015: Higher Truth.
Soundtracks
1990: Pump Up the Volume – Heretic.
1992: Película Singles.
1993: True Romance.
1998: Great Expectations.
1999: Blast From The Past.
2000: Misión: Imposible II.
2004: Collateral – Shadow on the Sun.
2004: Grand Theft Auto: San Andreas – Rusty Cage.
2006: Revelations.
2006: Casino Royale.
2006: ATV Offroad Fury 4.
2007: Burnout Paradise.
2011: Machine Gun Preacher – The Keeper.
2012: The Avengers – Live to Rise – Soundgarden.
2013: Man Of Steel – Seasons.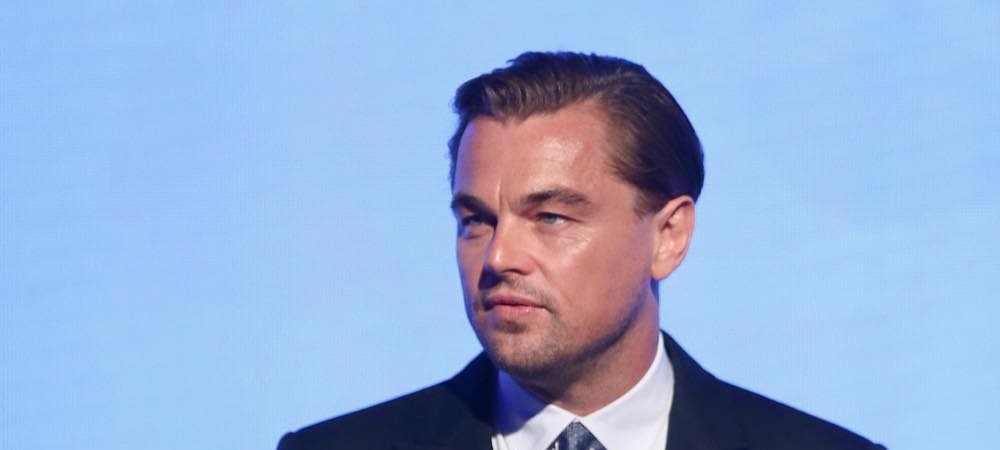 Biography of Leonardo DiCaprio
Leonardo Wilhelm DiCaprio is a renowned actor and film producer who has won numerous awards within the film industry. He was born on November 11, 1974, in Hollywood, Los Angeles, California, United States.
DiCaprio is an only child of Irmelin Indenbirken, a secretary born in Germany, and George DiCaprio, an underground comic artist and producer/distributor of comics. On his father's side, he has half-Italian (from Naples) and half-German (from Bavaria) ancestry. On the other hand, on his mother's side, his grandfather Wilhelm Indenbirken was German and his grandmother Helene Indenbirken was a German citizen born in Russia under the name Yelena Smirnova.
He was named Leonardo because, while his pregnant mother was looking closely at a painting by the great artist Leonardo da Vinci in a museum, DiCaprio gave a strong kick inside her belly. His parents divorced when he was only one year old, and they shared custody of Leonardo until 1997.
Studies, beginnings in acting.
As for his education, he did not attend university and only took basic courses at John Marshall High School in Los Angeles. His career in the world of image and acting began when he followed his older stepbrother, Adam Farrar, in television advertising, starring in a commercial for the Matchbox car brand at the age of fourteen and subsequently participating in educational films. At the age of five, he was also part of the children's television series "Romper Room", but had to leave it as it was detrimental to him.
"1990 – 1991: Debut in television and cinema"
In 1990, he made his true television debut when he was cast to be a part of the "Parenthood" ensemble, a series based on the film of the same name. He then landed minor roles in several series, including "The New Lassie" and "Roseanne," as well as a brief part in "Santa Barbara." His work in "Parenthood" and "Santa Barbara" earned him a nomination for the Young Artist Award for Best Young Actor. His big screen debut came in 1991 with the science fiction and horror movie "Critters." Later on, he became a recurring member of the cast of the ABC sitcom "Growing Pains," playing Luke Brower. However, DiCaprio didn't achieve success in the film industry until 1992, when he was selected by Robert De Niro from among 400 young actors for the lead role in "This Boy's Life," which also starred Ellen Barkin and De Niro himself.
1993 – 1996
Later, in 1993, DiCaprio played the mentally disabled younger brother of Johnny Depp in "What's Eating Gilbert Grape." The film's director, Lasse Hallström, admitted that he initially sought a less attractive actor, but he decided on DiCaprio because he had become "the most observant actor" among all who auditioned. The film was a great financial and critical success, resulting in Leonardo being highly praised for his performance, which led to him being awarded the National Board of Review for Best Supporting Actor and nominated for an Academy Award and a Golden Globe. Subsequently, he had roles in films such as "The Quick and the Dead" (1995) and was one of the leads in "Romeo + Juliet" (1996).
But his big break came with director James Cameron, who offered him the lead male role in Titanic (1997), a movie that not only won a considerable number of Academy Awards but also became a social phenomenon. Afterwards, DiCaprio gained greater acceptance in the cinematic world, so he was part of numerous films such as:
The Man in the Iron Mask (1998)
The Beach (2000)
Catch Me If You Can (2002)
The Aviator (2004)
The Assassination of Richard Nixon (2004)
Blood Diamond (2006)
Gardener of Eden (2007)
Body of Lies (2008)
Orphan (2009, as producer)
Shutter Island (2010)
Inception (2010)
Django Unchained (2012)
The Great Gatsby (2013)
Runner Runner (2013)
The Wolf of Wall Street (2013)
The Revenant (2015)
The Audition (2015).
Curiosities
Interestingly, he was nominated for an Oscar five times: Best Supporting Actor for What's Eating Gilbert Grape, Best Actor for The Aviator, Blood Diamond and The Wolf of Wall Street. This generated a lot of jokes and talk of a supposed "curse" in Hollywood. But in 2015, he finally won the award thanks to his great performance in "The Revenant".
It should also be noted that DiCaprio is a committed environmentalist who has received praise from environmental groups for choosing to fly on commercial flights instead of private planes like most celebrities, and for driving an electric hybrid vehicle and having solar panels in his home.