Benjamin Franklin Biography
Benjamin Franklin was born in Boston (Commonwealth of Massachusetts) on January 17, 1706. Franklin was an American politician, scientist, and inventor; student of electricity and considered one of the founding fathers of the United States.
Benjamin, son of Josiah Franklin with his second wife Abiah Folger, was the fifteenth son of 17 brothers. He worked with his father helping him in the wax-chandler's shop in which they would make candles and soaps. He also worked in other jobs such as carpenter, bricklayer, and turner. At the age of 12, he was an apprentice in his brother's printing press and where Benjamin would write two poems: The Lighthouse tragedy and The Decemberists.
In 1723, Franklin would travel to Philadelphia where he would settle down working in a printing press, then in 1725, he traveled to England in order to complete his training as a printer at the printing company Palmer, where he later published: "Dissertation on liberty and necessity."
On October 11, 1726, he returned to Philadelphia, began working as an administrative officer for Denham. Years later after recovering from pleurisy, he founded with his partner Meredith the first printing company of his property. In 1729 he bought the newspaper "Pennsylvania Gazette" which he announced until 1748.
"Tell me and I forget it, teach me and I remember it, involve me and I learn it." Benjamin Franklin
In 1730, he would marry Deborah Read with whom would have three children:  William (1731), Francis (1733) and Sarah (1743). He also published "Poor Richard's Almanack" in 1739 and oversaw issuing paper money in the British Hills of America in the year of 1727.
Throughout his life, Benjamin was a restless man with great influence in the sciences and in American society, some of his most outstanding contributions are:
1731 Contributed to the founding of the first public library in Philadelphia.
1736 He founded the "Union Fire Company" first Philadelphia Fire Department.
1749 He participated in the founding of the University of Pennsylvania and the first hospital in the city.
1743 Go to New Jersey, New York, and New England, in order to study and improve the United States Postal Service.
In the middle of the 18th century, he became interested in scientific subjects and coincided with the initiation of his political life.
In 1743 he was elected President of the American Philosophical Society.
1747: He devoted himself to studying electrical phenomena and enunciated the principle of conservation of electricity. From his studies is born his most outstanding work, "Experiments and observations on electricity."
In 1752, in Philadelphia, he would carry out his famous experiment with the kite and thanks to this experiment he created his most famous invented, the lightning rod (The first model is known as "Lightning Rod Franklin"). In addition, he invented the so-called "Franklin Furnace" or "Pennsylvania Fireplace".
In 1736, Benjamin Franklin entered politics for the first time, and that same year he was elected to the General Assembly of Philadelphia. 11 years later, he would organize the first volunteer militia to defend Pennsylvania. He was appointed a member of the negotiating committee with the Native Indians in 1749.
Franklin was an active participant in the process of the Independence of the "United States", traveled to London as a representative in charge of interceding for the interests of Pennsylvania.
One of his greatest contributions was undoubted, his active intervention in the drafting of the Declaration of Independence of the United States of America, in a constant and intense work in which he helped Thomas Jefferson and John Adams.
Benjamin Franklin was a public man, honest and efficient. He was the most beloved character of his time in the country and the only American of the British Colonial era who achieved fame in Europe.
Finally, at 84 years of age, he died on April 17, 1790, at the age of 84, in Philadelphia, United States.

Princess Margaret, Countess of Snowdon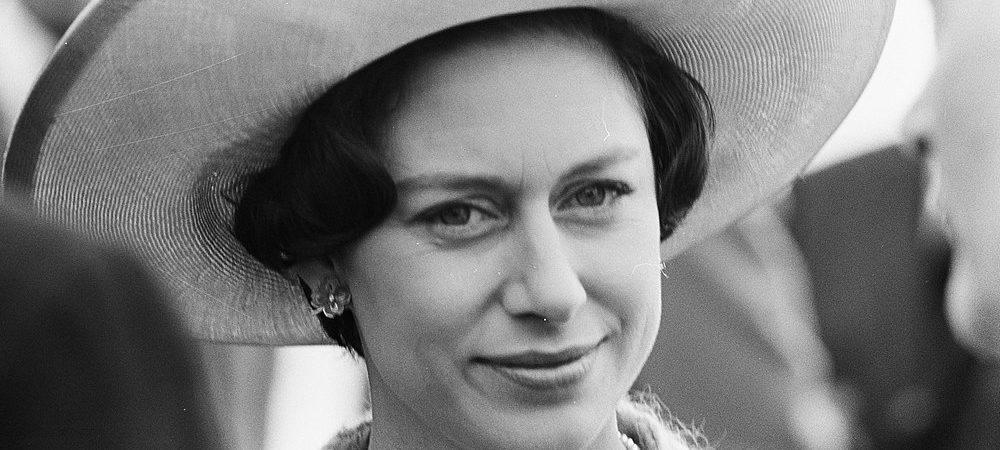 Princess Margaret, Countess of Snowdon Biography
Margaret Rose (August 21, 1930 – February 9, 2002) was born at Glamis Castle in Scotland. Her parents were Prince Albert, Duke of York, and her mother was Elizabeth, Duchess of York. Because of her royal lineage, Margaret received the treatment of Royal Highness. Her baptism was a huge event and it was led by Cosmo Lang, Archbishop of Canterbury and it was carried out in the Private Chapel of Buckingham Palace on October 30, 1930. She was privately educated by a governess, named Marion Crawford. In 1936, her father rose to George VI after her uncle King Edward VIII abdicated the throne. She attended the coronation of her parents in 1937.
Early life
During World War II, Margaret remained at Windsor Castle. On February 6, 1952, her father died, and her older sister became Queen Elizabeth II. In her youth she met Colonel Townsend with whom she had an affair, this union was the target of much criticism and controversy for her failure. Despite his honorable military career, he had no chance of marrying the princess, because he was a divorced man, and her relationship caused great controversy in the 1950s.
Love life and marriage
The young woman had several lovers, including the future Canadian Prime Minister John Napier Turner. It was until May 16, 1960, that Margarita surprisingly married photographer Antony Armstrong-Jones, son of Ronald Armstrong-Jones and Anne Messel, at Westminster Abbey. In reality, no one was aware of this love, and it was never suspected that there was interest between the two. After the ceremony was approved by the Royal Household, this ceremony was described as a "modern" royal wedding, considered the first. It was televised in the UK. The Daily Express claims it had 300 million viewers around the world. After the honeymoon that lasted several weeks, they moved to Kensington Palace, where her son, David, would later be born.
In 1961, the princess's husband was awarded the title of Earl of Snowdon; for this reason, Margaret formally obtained the title of Princess Margaret, Countess of Snowdon. During the 1960s, they were known as the most glamorous British couple, and their daughter Sarah was born. Antony Armstrong-Jones was the first "commoner" to marry the daughter of a king for more than 400 years, but the marriage crisis was not long in coming. In less than ten years of relationship, the couple had grown apart and, after almost 20 years of marriage, they announced their divorce. The royalty questioned this situation a lot and assured that it was due to their past detached from the aristocracy. The princess continued to be one of the most desired women in England.
Despite the situation, the princess' family continued to have great affection for Tony. She got along very well with Prince Charles and adored Queen Elizabeth. But, the problems related to the lack of interest on the part of the princess began. Both had strong and defined personalities which prevented reaching an agreement. In 1962, Snowdon was appointed artistic advisor to The Sunday Times, a position he carried out with great responsibility and enthusiasm. This situation made the relationship even worse because he dedicated much more time to his work than to his family. Then infidelity came into the relationship.
Affairs
Margaret began to have encounters with Snowdon's friend from college, Anthony Barton, and later with Roddy Llewellyn, an 18-year-old gardener. In 1969, it became known that Snowdon had an extramarital affair with Mrs. Jacqueline Rufus-Isaacs. Their divorce was the first in the royalty since King Henry VIII in 1540. Despite their problems, the couple continued to maintain a close relationship. Before long, Snowdon married Lucy Lindsay-Hogg. His only daughter, Frances Armstrong-Jones, was born from this union. At the time he got divorced again and he had another child with journalist Melanie Cable-Alexander.
Later, a DNA test in 2004 confirmed that he had had a daughter, Polly Fry, shortly before he married Princess Margaret. she proved her paternity, but he denied any relationship to that issue.
Death
Princess Margaret, Countess of Snowdon, passed away on February 9, 2002, of a cerebral vascular problem at the age of 71. Her funeral was at the same time as the 50th anniversary of the burial of her father, King George VI.