Alex Morgan biography
Alexandra Patricia Morgan, better known as Alex Morgan, is an American footballer, known for being one of the best players in women's soccer worldwide. She was born on July 2, 1989, in Diamond Bar, California, and is the daughter of Pamela S. Morgan and Michael T. Morgan. She always showed interest in physical activity and sports, but only until she was 14 did she start playing soccer.
CLUB LEVEL
After finishing elementary and high school, in 2007 she entered the University of California to study Political Economy, through a sports scholarship that was granted. Morgan began training with the California Golden Bears, where she was the top scorer in her first year of career, having scored 8 goals.
She continued playing with the Golden Bears team in 2008, a season in which she scored 9 goals, despite being absent part of the season due to the commitments of the national team.
For the year 2009, scored 14 goals and gave 8 assists, played for the Golden Bears, so she became the third player to score more goals in the history of that team, having reached 45 goals. In that time, she graduated from Political Economy.
After graduating, on January 14, 2011, Alex Morgan was the first on the draft list of the WPS, being chosen by the Venezuelan club in England Western New York Flash, where she made her debut in professional women's football. With her new club, she managed to get first place in the regular season and the WPS championship in that same year.
At the beginning of 2012, the WPS suspended operations due to legal and financial difficulties, so Alex Morgan joined the Seattle Sounders Women to face that season. After signing the contract, the soccer player was grateful and said:
"I am very happy to play in a city that is passionate about football. The Sounders have been one, if not the best, MLS amateur club. I can only imagine how Seattle fans would respond to having a full team of professional women in the future."
By commitments with the national selection of the United States and the preparation for Olympic Games of London 2012, Alex Morgan only played 3 games in the regular season with her club, in which she scored 3 goals.
By January 11, 2013, it was reported that the talented soccer player would be one of the three USWNT players assigned to be part of Portland Thorns FC. Together with her new team, she achieved the first position of the local tournament, she was also the scorer with 8 goals and gave 5 assists. Alex was also part of the second ideal NWO of the NWSL. On August 31, 2013, she obtained the title of the NWSL.
On October 26, 2015, Alex Morgan was transferred to the Orlando Pride team in exchange for the Pride's number one choice in the Expansion and University Drafts, as well as a space for internationals in the 2016 and 2017 seasons.
For the month of December 2016, it was announced that Alex Morgan signed a contract to play in Ligue 1 of France with Olympique de Lyon. On June 1, 2017, the footballer managed to win the Women's Champions League, after beating PSG in the final.
TRAJECTORY WITH THE NATIONAL TEAM
Alex Morgan was called for the first time to the US sub-20 team in 2008. Her debut was during the CONCACAF Women's Under-20 Championship 2008, held in Puebla, Mexico, where she scored her first international goal against Cuba.
Alex Morgan was called to the United States women's U-20 team, which competed in the 2008 FIFA U-20 Women's World Cup, held in Chile. In the competition, she managed to score 4 goals in the tournament, which were a great contribution in achieving the title for her team. She also won the Bronze Boot as the third highest scorer of the tournament and the Silver Ball as the second best player in the same competition.
Morgan appeared for the first time with the absolute national team as a substitute in a match against Mexico in March 2010. Her first goal with that selection marked her in October of that year, in a match against China, which ended 1-1.
Alex Morgan was the youngest player on the payroll of the US team to face the FIFA Women's World Cup 2011. On July 13, scored her first goal in a Women's World Cup, in the semi-final match against France. In the final of the tournament against Japan, scored the first goal and gave assistance for the goal of Abby Wambach, with which they equaled the score to 2 goals. The United States was runner-up, after losing in shots from the penalty spot.
She was part of the list of candidates invited to participate in the London 2012 Olympic Games, where the United States team managed to win the gold medal, after defeating Japan on August 9 by a score of 2-1. Alex Morgan contributed 3 goals in 6 games played. That same year she was named as the female athlete of the year in the United States.
In 2015, she was called to play the Women's World Cup in Canada, which her country won in a satisfactory manner and the player scored 1 goal in 5 games played.
AWARDS
Women's U-20 World Cup: 2008.
Women's Professional Soccer with the Western New York Flash: 2011.
Gold medal at the London 2012 Olympic Games.
National Women's Soccer League with Portland Thorns FC: 2013.
FIFA World Cup Canada 2015.
Division 1 Féminine with Olympique Lyon: 2017.
Olympique Lyon with Olympique Lyon: 2017.
Women's Champions League with Olympique Lyon: 2017.
INDIVIDUAL RECOGNITIONS
Silver Ball in the Women's U-20 Soccer World Cup: 2008.
Bronze Boot in the U-20 Women's World Cup: 2008.
Footballer of the Year in the United States Women's Professional Soccer: 2012.
Third nominated to FIFA Ball d'Or or FIFA Golden Ball: 2012.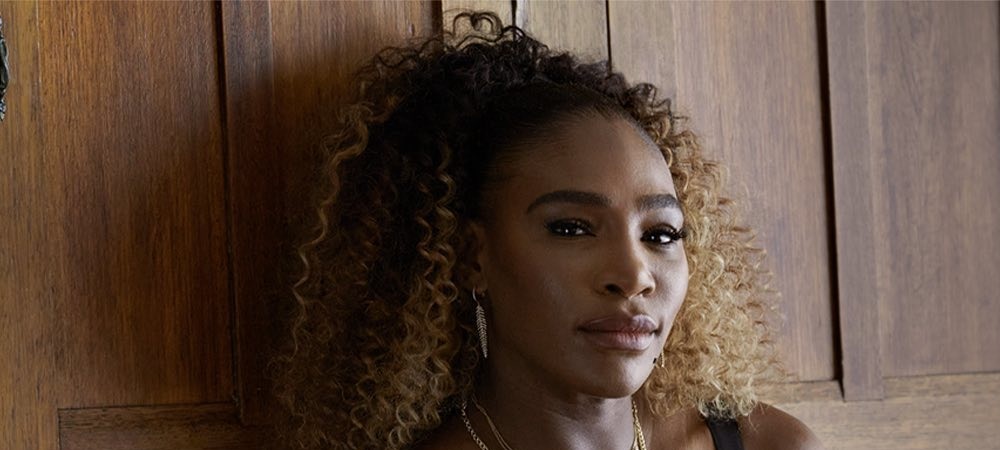 Biography of Serena Williams
Serena Jameka Williams Price (born September 26, 1981) is a professional tennis player from the United States, born in Saginaw, Michigan. Her father, Richard Williams, and her mother, Oracene, divorced in 2001. During her childhood, the family had to face difficulties due to her father's decisions, who, despite his favorable economic and social position, decided to move the family from Long Beach, on the West Coast of Los Angeles, to Compton, a closed and difficult neighborhood in the center of the city, with the goal of raising his daughters in a tough environment.
Beginnings in tennis
Since she was very young, she started training tennis, a sport that was mostly practiced by people of high economic standing. Serena trained tirelessly every day. Her father, Richard, supported her and saw her great talent, as well as his ambition to take advantage of her potential. Richard was always an ambitious and controlling man, so he became the manager of his two talented daughters. At the age of eleven, a rivalry emerged with her sister Venus, who also trained and had exceptional performance. At that time, she had won 63 consecutive regional level games.
Contract with Reebok
In 1991, Richard decided to seek out a well-known star coach located in Florida, Rick Macci. His father's decision had quick results and the family moved to a luxurious place in Florida after his daughter signed a contract with Reebok. Although Serena's progress was not as notable compared to Venus', she always showed her strength on the court. At the age of fourteen, she had the opportunity to enter the professional circuit with notable success. However, two years passed before she began to compete seriously.
How did she manage to finish her studies?
Venus has always been an inspiration to Serena. So, in 1997, when Venus reached the final stages of the US Open, but lost to then world number one Martina Hingis, it was a hard blow for the family but also a reason to keep training relentlessly. Due to their sporting responsibilities, the sisters finished school irregularly at an exclusive school of only thirty students located in Lake Placid, the Dwightwood Academy. Serena graduated in June 1999, the school administrators allowed her to graduate even though her grades were not the best because they knew that her future and talent was to compete professionally in this sport.
First African American player to win a Grand Slam
Although it seemed that the 1999 season was going to be better for Serena, it ended up being better for Venus. Then, Serena overtook Venus by winning her first Grand Slam title at the US Open. That moment in the history of Serena, her family, the United States, and also the African American population was glorious. It was the first time an African American player had won a Grand Slam. To add to the happiness, on April 5th of that year, Serena was able to enter the top ten and shortly after, in the doubles category, she and her sister won the French Open and the Federation Cup.
The Williams sisters
It is known that, on many occasions, while they were young, the Williams sisters had problems produced by competition and by the specialized press publications that usually compared them. In the year 2000, Venus defeated Serena in the final of the Lipton tournament. Serena showed great serenity and heartily congratulated her sister. Later, she won the Paris Indoor. That year, in the Wimbledon competition, Venus eliminated Serena in the semifinals, and later raised the title against Davenport. Additionally, both won doubles in two major tournaments: Roland Garros and the US Open.
By that time, the Williams' dominance was already being talked about and it was natural that when referring to one sister, the other would also be mentioned. Although they rarely competed together, their bond was very strong. Serena was already imposing herself as one of the best in the women's professional circuit. In 2002, she defeated Venus in the Wimbledon final with a score of 7-6 and 6-3. This was the best moment of her career as she reached the top spot in the Women's Tennis Association (WTA) ranking and by that time she already had sixteen international circuit titles.
On September 9th, Serena, 20 years old, amazed at the US Open with her latest display of power by defeating Venus in the final with a score of 6-4 and 6-3 in just 72 minutes. With this victory, she managed to tie with her elder sister in their personal matchups (5-5) and in Grand Slam titles, both with four each. It is important to highlight that Serena's impressive season included six titles, 45 wins and only 4 losses. An injury to her ankle prevented her from participating in the Australian Open, allowing American Jennifer Capriati to triumph.
Fifth Grand Slam title.
The following year, Serena did not win at Roland Garros, where she surprisingly fell in the semifinals to Belgian Justine Henin-Hardenne. However, she did win at Wimbledon, where the Venus-Serena final from the previous year was repeated. Serena added her fifth Grand Slam title. She was involved in a legal conflict with a German man who was harassing her. After being reported, he was arrested and imprisoned on March 3, 2002 for stripping in front of the reception of a hotel in Scottsdale (Arizona), where Serena was staying. Serena's father threatened the harasser with death and Serena threatened to kill him if her daughter suffered any harm.
Causes of her temporary retirement from tennis.
In September 2003, the family mourned when Yetunde, her sister, was murdered by a common criminal. After this, the sisters were off the courts for a while. Serena started taking acting classes with an experienced teacher in Los Angeles. In acting, she finds a moment of escape and claims to forget about her sporting commitments. Serena received the ESPY Athlete of the Year Award. Her popularity as an athlete allowed her to be a model and official image for several sports brands.
Contracts, performance, marriage.
First she signed with Puma, then with Nike, with whom she signed for an exorbitant amount of money. After studying acting, she began studying design, so now she is the designer of a sportswear brand: Aneres, she usually wears her clothes in competitions. We have not only seen her on the courts and in the advertisements but also in TV series such as ER, Law & Order, and Hair Show, among others. In 2016, she equaled the record of German Steffi Graf with 22 Grand Slam titles. In addition, she enjoyed a beautiful romantic relationship with Reddit co-founder Alexis Ohanian. They got married in 2016 and currently have a son.