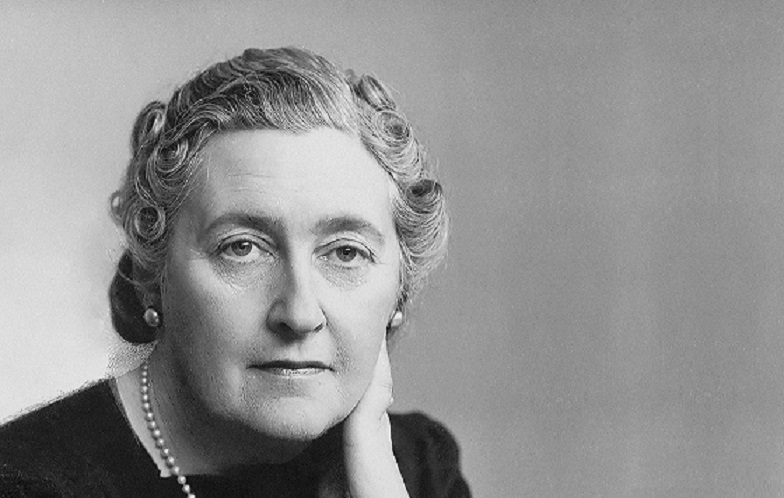 Agatha Christie biography
The writer and playwright Agatha Mary Clarissa Miller, more widely known by the name of Agatha Christie or by her pseudonym Mary Westmacott, was born on September 15, 1890, in the town of Torquay, Devon County, England, and died on 12 January 1976 in the city of Wallingford, County Oxfordshire, England. Most of his texts are characterized by the narrative of police plots, however, she does not stick only to this type of stories, slightly addressing other topics of writing. Throughout her life she published 72 novels, 14 stories and 2 plays, which became great commercial successes, being translated into 103 languages ​​and making her worthy of the Guinness record as one of the novelists with the highest sales received.
She was born as the third child of the relationship between American tax collector Frederick Alvah Miller and the daughter of a captain of the British Navy; Clarissa Margaret Boehmer. Due to the preferences of her family, she was raised only at home under the tutelage of the mother who instructed her in reading, writing, basic mathematics and music. By the year 1901, when she was barely 11 years old, her father died of a heart attack and a year later she would end her education at home after being enrolled in a ladies school run by Miss Guyer. Most of her childhood remained distant from other children, steeped in a constant reading of books and games with their imaginary friends and pets.
Because she found it difficult to adapt to the new environment, her stay in the ladies school lasted barely three years, after which she would be sent to Paris to receive her education in various institutions, among them: Mademoiselle Cabernet, Les Marroniers and the School of Mrs. Dryden, where she learned to dance, sing and play the piano. When she returned home, she dedicated herself to spending time with her mother, in writing tasks and collaborating in the making of plays by her friends. At this time she also began to publish her first writings, however, the vast majority were rejections. This same destiny suffered her first novel to which many publishers refused to publish, which eventually depressed her, nevertheless, she continued writing.
Her love situation had developed over the years in brief relationships until the time she married the aviator Archibald Christie. Due to the outbreak of the First World War her husband had to participate in it fighting against the German military forces, for her part Agatha enrolled in a group of volunteers to provide medical assistance to the wounded, seeing later the influences of these labors in her texts. By 1918 her husband would return from the war, earning decorations for his hard work. The following year her husband would leave the position of Colonel within the Ministry of the air to work in the financial field. That same year her daughter Rosalind would be born.
Because she loved the police plots that she read she tried to make a novel of that style and by 1920 she wrote The Mysterious Case of Styles, a novel that was rejected by various publishers until one offered to publish it if the end changed, which ended accepting However, she achieved notoriety when writing Murder on the golf course in 1923, receiving very good reviews and praise for the structure of the plot. 1926 marked her great success as a writer with the publication of the murder of Roger Ackroyd, where she would use narrative resources to innovate the hidden element in the police stories.
For that same year, Archibald asked for a divorce, because she had a relationship with a lover whom she wanted much more. The news shocked her to such an extent that for 11 days she was missing and after being found in a hotel in the city of Harrogate she did not remember the reason why she was in that place nor could she recognize her husband. After receiving psychological treatment for a time for the year 1928 can face the situation and finally separated from Archibald. At the end of this year, with the intention of writing more freely, she would make the decision to use the pseudonym Mary Westmacott to publish a novel outside the police topic, which she named the giant's bread. In one of her trips to the archaeological zone of Ur she met Max Mallowan and after a time of courtship she would marry him in 1930, to which later they traveled through different parts of the world to form a honeymoon.
Due to her wide production and literary quality, she was honored with the Grand Master Award, the title of Commander of the Order of the British Empire; later being promoted by Isabel II to Dama Comendadora. Her writing activity was decreasing little by little as her health progressively deteriorated, taking her to death by natural causes on January 12, 1976. Her remains were deposited at St. Mary's Roman Catholic Cemetery, located in the town of Cholsey, County Oxfordshire.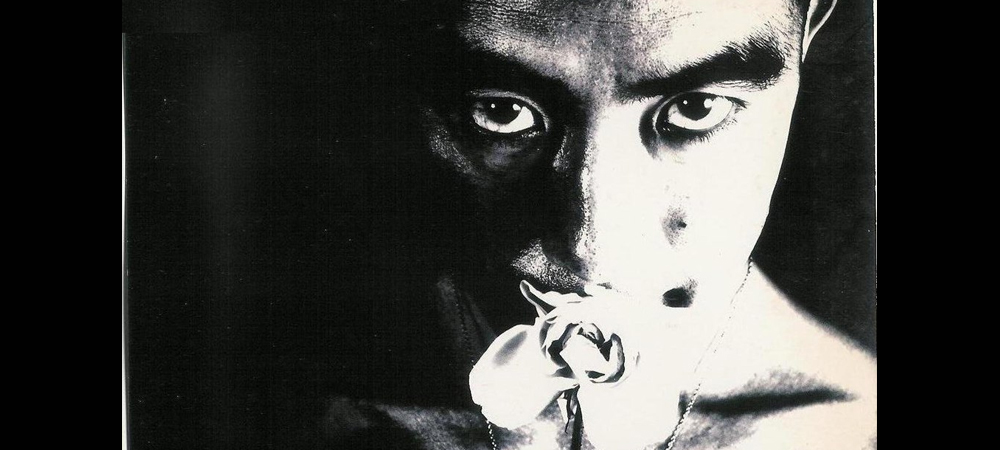 Yukio Mishima Biography
Yukio Mishima (January 14, 1925 – November 25, 1970) was a novelist, essayist, poet, and critic. He was born in Tokyo, Japan. His birth name was Kimitake Hiraoka. His father Shizue served as Secretary of Fisheries for the Ministry of Agriculture and his mother Azusa Hiraoka was completely devoted to the household. Despite this, Yukio was in the care of his grandmother, Natsu. During this time, the little boy had no contact with his parents. Natsu had mental problems and on many occasions, she was violent and had a madness crisis, this was later portrayed in Yukio's works.
Beginnings
He learned a taste for letters and languages from his grandmother. When he was 12 years old, Mishima began to write his first stories, besides, he had already read a large number of books by authors such as Oscar Wilde and Rilke, as well as numerous Japanese classics. He attended a fairly prestigious school called the Peers School, attended by the Japanese aristocracy, and eventually extremely wealthy commoners. But, then he realized that it was the worst decision he made. He spent six miserable years in this place.
He never built friendships and was sometimes attacked by his peers. The only redeemable of that time was his participation in the editorial board in the literary society of the school, thanks to this he was able to achieve a great aptitude for literature. His performance was so good that he was commissioned to write a story for the prestigious literary magazine, Bungei-Bunka. He presented a work called Hanazakari no Mori (The forest in all its splendor). Later, the story was published in 1944, due to the war it had to be published in a small print run due to a shortage of paper.
In his youth, he suffered from tuberculosis, for this reason, he avoided doing military service and participating in the war. But for Mishima, it was taken as something negative and shameful. One of Mishima's dreams before he became a writer was to be a kamikaze pilot. It was glorious for him to die heroically for his homeland. Frustrated, he decided to spend a lot of time writing until his father disagreed and forbade him. Mishima had to do it at night, supported and protected by his mother Shizue, who always read his stories. Then his father ordered him that he should study law and not literature.
Trajectory
Graduated from the University of Tokyo in 1947, Mishima never stopped writing during his university career. He got a job as a civil servant in the Japanese Ministry of Finance. But this work was so exhausting that he decided to leave it with the support of his father a year later.At that time he was able to dedicate all his time to writing. Mishima began to write all kinds of works: novels, plays, short stories, also poems, articles, and essays. Usually, his work was devoted to dark and stark themes, although contrasted with the delicacy and restraint of his style. His works led him to have worldwide recognition and to be the best-known Japanese writer abroad.
Mishima's works
The way he expresses desire and rejection, beauty, and violence, is of great attraction to the public. Mishima received the influence of Nihon Romanha, a writer belonging to Japanese romanticism, who emphasized the unity of Japan and its cultural values. This was a vehicle to reinforce nationalist ideology and more in times of war. However, Mishima was also interested and was a great admirer of modern Western literature. His first extensive work The Forest in Flower, was published in 1941. This work, like The Cigarette (1946), and Thieves (1948) were written during World War II and show the total departure from the tragic reality of war and of defeat.
In 1949 he published a work that quickly gained popularity: Confessions of a mask, a work that marked the definitive consecration of him in the literary world. Although some critics showed bewilderment and reservations about the particularity of the subject (because the protagonist confessed his homosexuality) certainly this represented a novelty in Japanese literature. Mishima was drawn to the aesthetic values ​​of Western classicism. The Golden Pavilion (1956) was his most successful work in the 1950s.
In 1958, he traveled to the United States and upon his return, Mishima married the daughter of a well-known painter. A year later, Kyoko's House was published, it did not receive the favors of the critics. He always tried to reflect his taste for the values ​​of the authentic Japanese based on the values ​​of the samurai. In this sense, fascinated by the ideology of warriors, he wrote The Way of the Samurai and In Defense of Culture (1968). Mishima presented himself as a defender of the restoration of the values ​​of the prewar and militaristic culture. The author was a man concerned about corporality and the state of the body, for this reason, he was a lover of the Martial Arts.
From 1955 Mishima began an intense program of physical activity and also resorted to military training at the Sietai base, together with a group of university students. His enormous literary production, among which, along with those already mentioned, stand out: The prohibited color (1951), The death of mid-summer (1953), The voice of the wave (1954), The taste of glory (1963) and Thirst for love (1964).
After the Banquet (1960), one of his most successful novels, he wrote Patriotism (1961) and Death in the afternoon, and other stories (1971), a compilation of short stories representative of a time when he was dying in the name of noble ideals.
Among his theatrical production of these years, it is worth mentioning Madame de Sade (1965) and My friend Hitler (1968). His most popular work is: The sea of ​​fertility, composed of the novels Snow of spring (1966), Runaway horses (1968), The temple of the dawn (1970) and The corruption of an angel, completed the latter days before his death. In this work, a critique of Japanese society is made for the loss of traditional values. Yukio Mishima was concerned about the strong westernization of his country and analyzed its transformation from a pessimistic and critical perspective.
This terrible vision of Mishima led him to embrace suicide as the only way out of him, ending his life on November 25, 1970.