Tim Burton Biography
Tim Burton is a director, producer, screenwriter, and artist whose creations tend to oscillate between fantasy and horror. Some of his most recognized films are "Beetlejuice" (1988), "Batman" (1989), "Edward Scissorhands" (1990) and "The nightmare before Christmas" (1993). Before talking about his life and his multiple projects in the film industry, it is important to highlight a facet of Tim Burton that usually goes unnoticed, but which is part of why he is considered a great artist. He has made more than 700 drawings, paintings and other artistic representations which were exhibited at the Museum of Modern Art in New York.
His full name is Timothy Walter Burton. He was born on August 25 of 1958 in Burbank, California, United States. Growing up, he was fascinated by the horror films directed by Roger Corman. He was accepted into the California Institute of the Arts to perfect his skills as a draftsman and earned a degree in animation. In 1980, Burton began working in the Walt Disney Studios as an animator. He had not completed a year at work when he decided that it was not for him and resigned to concentrate on his own projects; which turned out to be a great decision because the next year he created the short film "Vincent" in which he paid tribute to Vincent Price, the main villain of Roger Corman's films that had such an impact on him during his childhood.
In 1984, Burton created the medium-length film, about 35 minutes long, entitled "Frankenweenie". This work impressed the actor and producer Paul Reubens enough to ask Burton to participate in the production of "The Great Adventure of Pee-wee" (1985). The film was a great success, which was a key for Burton's new opportunities. For instance, Burton was able to work with Michael Keaton, Alec Baldwin and Geena Davis in one of his most representative works, "Beetlejuice" (1988). Then, he founded his own production company and with it, "Batman" (1989) became more popular, which became the first work, able to raise more than one hundred million in the first ten days after its releasing. The film featured the participation of Jack Nicholson, Michael Keaton, and Kim Basinger. A year later, Burton hired Johnny Depp and Winona Ryder to work on the strange and moving story of Eduardo Scissorhands.
In 1992, Burton returned to work with Keaton in order to carry out the second part of "Batman", "Batman Returns" which involved Michelle Pfeiffer, Danny DeVito, and Christopher Walken. A year after, in 1993, he produced the stop-motion film, "Nightmare Before Christmas". In 1994, Johnny Depp was hired by Burton to play the main character of Ed Wood which presents the story of director, producer, screenwriter, and actor Edward Davis Wood. In 1995, he participated as a producer of the third part of the Batman trilogy, "Batman Forever". Shortly after, he started on an animation project that would become "James and the giant peach" (1996). Then, he made the science fiction film "Martians to Attack" in which he directed Glenn Close, Pierce Brosnan, Jack Nicholson and Annette Bening.
In 1999, he worked again with Johnny Depp when they embarked on the adventure of performing "Sleepy Hollow", the adaptation of the story of Washington Irving, The Legend of Sleepy Hollow. Two years later he released a remake of "The Planet of the Apes".
His interest in adapting film classics did not stop with the previous project: in 2005 he directed another remake, this time was the "Charlie and the Chocolate Factory" film, for which he hired Johnny Depp once again. Also, in that year he adapted a nineteenth-century Russian-Jewish folktale and created "The Corpse Bride", thanks to which, in 2005, he obtained the Oscar in the category of best-animated film. Then, he participated in the direction of the adaptation of the musical "Sweeney Todd", "the diabolical barber of Fleet Street" with his longtime favorite, Johnny Depp, and his also appreciated Helena Bonham Carter. Soon, he met again with these two authors and the company that gave him his first job opportunity, Disney, to bring to theaters a new adaptation of Lewis Carroll's novel "Alice in the Wonderland".
2012 was the year when Burton worked on the "Dark Shadows" series to turn it into a movie. The original series had five seasons and was broadcast between 1966 and 1971. However, the film only has 132 minutes of tape. The difference in time for the development of the story is compensated by the quality of those involved in the project: Johnny Depp, Michelle Pfeiffer, Helena Bonham Carter, Eva Green and Chloë Moretz. As if that was not enough, Burton made an adaptation of one of his youthful creations: "Frankenweenie". It was transformed into an animated film under the same name. Burton has mentioned on several occasions that the puppy of the story is inspired by his own pets, specifically his dog Pepe because Pepe "had a great spirit." In the personal field: Burton maintained a relationship with Helena Bonham Carter from 2001 to 2014. They had their firstborn Billy in 2003 and their second kid Nell in 2007. Currently, he is still working in the film industry.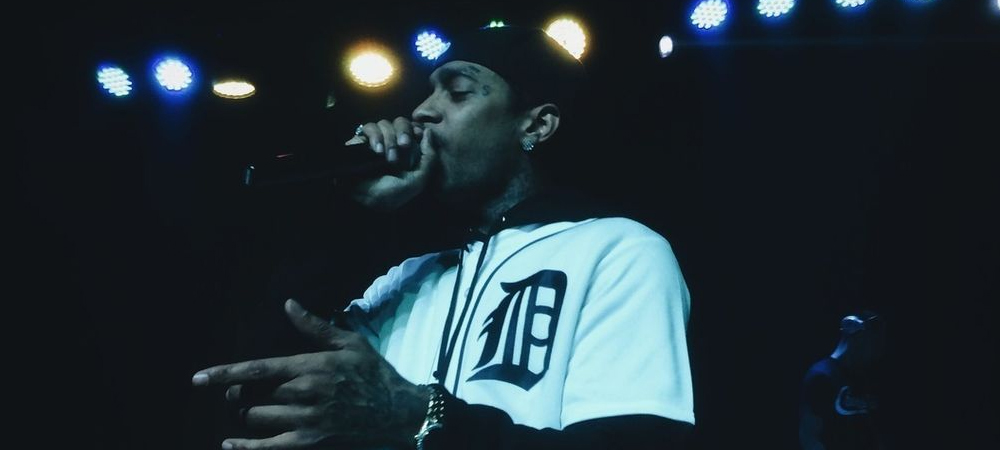 Nipsey Hussle Biography
Ermias Asghedom (August 15, 1985 – March 31, 2019), better known as Nipsey Hussle, was an American rapper, businessman, and community activist, who rose to fame in 2018 with his debut album Victory Lab. Nipsey began his career towards the mid-2000s releasing several successful mixtapes such as Slauson Boy Volume 1, Bullets Ain't Got No Name series and The Marathon. His fame came to him, along with his first Grammy nomination, with his debut album in 2018. He had previously created his label All Money In No Money Out (2010).
Following his death, he received two posthumous Grammys for the songs Racks in the Middle and Higher. He was known for his social work on behalf of the Crenshaw community.
Early years
He was born in Los Angeles, United States, on August 15, 1985. Son of Angelique Smith and Eritrean immigrant Dawit Asghedom, he grew up in Crenshaw, a neighborhood located south of Los Angeles, with his siblings Samiel and Samantha. He attended Hamilton High School but dropped out before graduating. Since he was little he looked for a way to help around the home, so over time, he began to work selling different products on the street.
After leaving school he became involved in the world of gangs, however, he turned away from it when he realized that it was not what he expected for his future. Decided then to dedicate himself to music, he sold everything that linked him to the gangs and worked for a time to buy his own production tools. After finishing his studies, he began to write and produce his own mixtapes, which he sold from a car. After finding inspiration from a trip he took to Eritrea with his father and spending time in prison, Nipsey turned fully to his career and business. He always looked for ways to start and help the community in which he grew up: giving jobs, helping students, renovating public spaces, etc …
Community activist
Nipsey was admired for his work at Crenshaw because instead of moving or investing in hedge funds, he preferred to help the community by boosting the local economy.
Career
In late 2005, Nipsey Hussle released his first mixtape, Slauson Boy Volume 1, independently, to great local success. By then he already had a fan base at the regional level, so it took him a while to sign a contract with the Epic Records and Cinematic Music Group labels. Later, the first volumes of the Bullets Ain't Got No Name series appeared, with which he expanded his popularity. Burner on My Lap, Ridin Slow, Aint No Black Superman, Hussle in the House and It's Hard out Here, were some of the songs included in the series.
By 2009, Nipsey would make a name for himself collaborating with Drake on Killer and with Snoop Dog on Upside Down. He also released Bullets Ain't Got No Name vol.3 and in 2010, he left Epic and opened his own label All Money In No Money Out. Under this label, he would soon release The Marathon, a mixtape in which hits such as Love ?, Mr. Untouchable, Young Rich and Famous and Late Nights and Early Mornings appeared. He also created The Marathon Clothing at that time, a sports and casual clothing brand that was based in his neighborhood. He then released the mixtape The Marathon Continues (2011), participated in the We Are the World 25 for Haiti campaign, and was featured in the popular XXL Magazine Annual Freshman Top Ten.
In 2013 came Crenshaw, a mixtape that would become famous because Jay-Z himself bought 100 copies for $ 100 each.
Victory Lap
After many delays, Nipsey would release his long-awaited debut album Victory Lap, on February 16, 2018, to great success. It was praised by critics and received a Grammy nomination for best rap album of the year. It was such a success that many singles entered the Billboard and Itunes charts. However, Nipsey did not enjoy much fame.
Death
Hussle was assassinated on March 31, 2019, outside his store in South Los Angeles. He was shot multiple times by a man he had previously clashed with, he was arrested and charged with murder on April 2 of the same year. After his death, many personalities expressed the pain caused by the news. It is worth mentioning that the Mayor of Los Angeles himself gave his condolences to the family, recognizing Hussle's social work in Crenshaw.
He was the partner of actress Lauren London and was the father of two children.
Sales strategies and greatest hits
Hussle was known for his sales strategies, since, he used to upload his singles in free download and then sell some limited editions for a cost of 100 to 1000 dollars. It promoted the sale of his work with campaigns such as Proud2Pay and Mailbox Money, in which he gave special incentives (autographed photos, dedication calls, tickets to his studio, and special events) to buyers. His revolutionary ideas promised him a fruitful career.
Some of his greatest hits
Rose Clique
Forever On My Fly Shit
Thas Wat Hoes Do Proud of That (with Rick Ross)
Face the world
Bless, 1 of 1
Where Yo Money At
Fuck Donald Trump
Higher
Young Rich and Famous