Tim Burton Biography
Tim Burton is a director, producer, screenwriter, and artist whose creations tend to oscillate between fantasy and horror. Some of his most recognized films are "Beetlejuice" (1988), "Batman" (1989), "Edward Scissorhands" (1990) and "The nightmare before Christmas" (1993). Before talking about his life and his multiple projects in the film industry, it is important to highlight a facet of Tim Burton that usually goes unnoticed, but which is part of why he is considered a great artist. He has made more than 700 drawings, paintings and other artistic representations which were exhibited at the Museum of Modern Art in New York.
His full name is Timothy Walter Burton. He was born on August 25 of 1958 in Burbank, California, United States. Growing up, he was fascinated by the horror films directed by Roger Corman. He was accepted into the California Institute of the Arts to perfect his skills as a draftsman and earned a degree in animation. In 1980, Burton began working in the Walt Disney Studios as an animator. He had not completed a year at work when he decided that it was not for him and resigned to concentrate on his own projects; which turned out to be a great decision because the next year he created the short film "Vincent" in which he paid tribute to Vincent Price, the main villain of Roger Corman's films that had such an impact on him during his childhood.
In 1984, Burton created the medium-length film, about 35 minutes long, entitled "Frankenweenie". This work impressed the actor and producer Paul Reubens enough to ask Burton to participate in the production of "The Great Adventure of Pee-wee" (1985). The film was a great success, which was a key for Burton's new opportunities. For instance, Burton was able to work with Michael Keaton, Alec Baldwin and Geena Davis in one of his most representative works, "Beetlejuice" (1988). Then, he founded his own production company and with it, "Batman" (1989) became more popular, which became the first work, able to raise more than one hundred million in the first ten days after its releasing. The film featured the participation of Jack Nicholson, Michael Keaton, and Kim Basinger. A year later, Burton hired Johnny Depp and Winona Ryder to work on the strange and moving story of Eduardo Scissorhands.
In 1992, Burton returned to work with Keaton in order to carry out the second part of "Batman", "Batman Returns" which involved Michelle Pfeiffer, Danny DeVito, and Christopher Walken. A year after, in 1993, he produced the stop-motion film, "Nightmare Before Christmas". In 1994, Johnny Depp was hired by Burton to play the main character of Ed Wood which presents the story of director, producer, screenwriter, and actor Edward Davis Wood. In 1995, he participated as a producer of the third part of the Batman trilogy, "Batman Forever". Shortly after, he started on an animation project that would become "James and the giant peach" (1996). Then, he made the science fiction film "Martians to Attack" in which he directed Glenn Close, Pierce Brosnan, Jack Nicholson and Annette Bening.
In 1999, he worked again with Johnny Depp when they embarked on the adventure of performing "Sleepy Hollow", the adaptation of the story of Washington Irving, The Legend of Sleepy Hollow. Two years later he released a remake of "The Planet of the Apes".
His interest in adapting film classics did not stop with the previous project: in 2005 he directed another remake, this time was the "Charlie and the Chocolate Factory" film, for which he hired Johnny Depp once again. Also, in that year he adapted a nineteenth-century Russian-Jewish folktale and created "The Corpse Bride", thanks to which, in 2005, he obtained the Oscar in the category of best-animated film. Then, he participated in the direction of the adaptation of the musical "Sweeney Todd", "the diabolical barber of Fleet Street" with his longtime favorite, Johnny Depp, and his also appreciated Helena Bonham Carter. Soon, he met again with these two authors and the company that gave him his first job opportunity, Disney, to bring to theaters a new adaptation of Lewis Carroll's novel "Alice in the Wonderland".
2012 was the year when Burton worked on the "Dark Shadows" series to turn it into a movie. The original series had five seasons and was broadcast between 1966 and 1971. However, the film only has 132 minutes of tape. The difference in time for the development of the story is compensated by the quality of those involved in the project: Johnny Depp, Michelle Pfeiffer, Helena Bonham Carter, Eva Green and Chloë Moretz. As if that was not enough, Burton made an adaptation of one of his youthful creations: "Frankenweenie". It was transformed into an animated film under the same name. Burton has mentioned on several occasions that the puppy of the story is inspired by his own pets, specifically his dog Pepe because Pepe "had a great spirit." In the personal field: Burton maintained a relationship with Helena Bonham Carter from 2001 to 2014. They had their firstborn Billy in 2003 and their second kid Nell in 2007. Currently, he is still working in the film industry.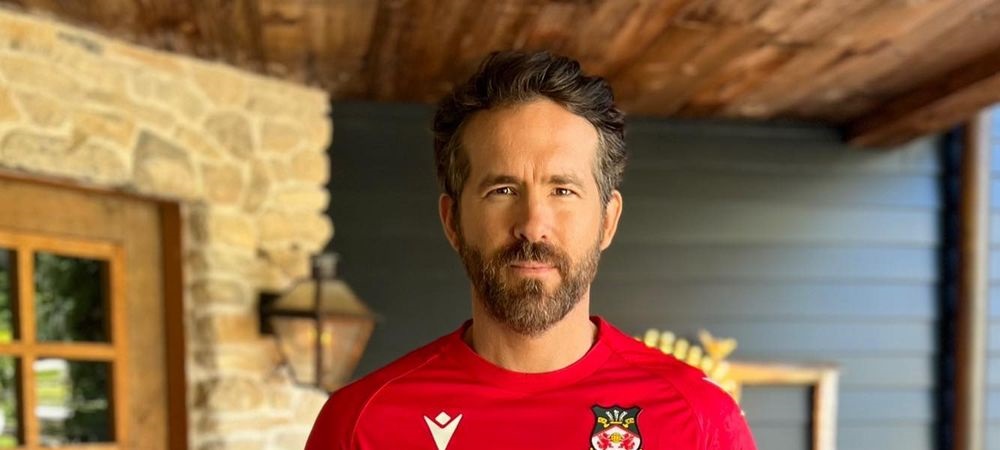 Biography of Ryan Reynolds
Ryan Rodney Reynolds was born on October 23, 1976 in Vancouver, Canada, and he is a well-known actor. When Ryan was born, his mother, Tammy, was a student and a salesperson, while his father, Jim, worked in wholesale food sales and also excelled as a semi-professional boxer. In addition, Ryan has three older siblings.
He studied in his hometown of Vancouver until 1994 when he decided to join a theater group as an extracurricular activity while attending Kwantlen College. However, his passion for acting became a vocation, and Ryan dropped out of college to devote all his time and energy to his acting career.
Debut as an actor
He quickly landed small roles in successful and memorable TV series such as "Sabrina the Teenage Witch" and "The X-Files". In 1998, his big break came with the series "Two Guys, a Girl and a Pizza Place", which ran until 2001 and catapulted him to fame. The show became very popular thanks to its great comedic content, an area where Reynolds demonstrated perfect skill, but this was not the first time that Ryan had made a name for himself in a Hollywood comedy, as he had already been in "Life During Wartime" in 1997.
Films
After working in several minor jobs, Ryan got his first major role as a protagonist in the crazy "Van Wilder – Animal Party", where he played a college party organizer. The success of the film opened doors for him to work alongside Michael Douglas in "Till Death Do Us Part", support Wesley Snipes in "Blade Trinity" or star in the horror movie "The Amityville Horror". However, at this stage of his career, Ryan stood out mainly as a protagonist in comedies such as "Just Friends", "Waiting" and "Harold & Kumar Go to White Castle". This led him to want to leave his comedic side behind, getting involved in different projects such as the thriller "Smokin' Aces", the independent film "Adventureland" and the action film "X-Men Origins: Wolverine". Later on, he also participated in romantic films such as "The Proposal" and "Definitely, Maybe". However, recognition of his acting ability did not come until Ryan was nominated for a Goya Award for his demanding role in "Buried". It is worth noting that he also brought to life the comic book hero "Green Lantern" and the renowned "Deadpool".
Contracts, curiosities
Prestigious brands like Hugo Boss have not been oblivious to Ryan Reynolds' popularity, charisma, and good looks, offering him contracts to be the face of one of their fragrances: Boss Bottled Night, a fragrance that, through great advertising, managed to convey an irresistible seductive effect.
Two curiosities can be highlighted from his work: first, the nearly 10 kilos of solid muscle he gained thanks to rigorous physical training to bring Hannibal King to life in "Blade: Trinity"; and second, his appearance on the animated TV series Zeroman, in which he lent his voice to the character Ty Cheese. In addition, like many Hollywood stars, Ryan Reynolds has an eccentricity outside the world of entertainment: a great passion for motorcycles, of which he owns three collector's items, one of which was designed exclusively for him and is none other than a Harley Davidson.
Romantic relationships
Regarding his personal life, Ryan Reynolds was in a romantic relationship with singer Alanis Morissette from 2002 to 2007. The couple got engaged in 2004, but in July 2006, People magazine reported that they had separated, although neither of them officially confirmed the news. Shortly after, in February 2007, they decided to end their engagement by mutual agreement. In May 2008, Reynolds announced his engagement to actress Scarlett Johansson, and they got married on September 27 of the same year. However, in December 2010, the couple announced in a statement to People magazine that they had decided to end their marriage.
So, on September 9, 2012, he married the actress Blake Lively in Mount Pleasant, South Carolina. In October 2014, they announced that they were expecting their first child, and in December of that same year, Ryan Reynolds and his wife Blake Lively became parents with the birth of their daughter: Ines. Later, on April 14, 2016, his wife's second pregnancy was confirmed, and on September 30, 2016, he became a father for the second time to a boy named James.