Tim Burton Biography
Tim Burton is a director, producer, screenwriter, and artist whose creations tend to oscillate between fantasy and horror. Some of his most recognized films are "Beetlejuice" (1988), "Batman" (1989), "Edward Scissorhands" (1990) and "The nightmare before Christmas" (1993). Before talking about his life and his multiple projects in the film industry, it is important to highlight a facet of Tim Burton that usually goes unnoticed, but which is part of why he is considered a great artist. He has made more than 700 drawings, paintings and other artistic representations which were exhibited at the Museum of Modern Art in New York.
His full name is Timothy Walter Burton. He was born on August 25 of 1958 in Burbank, California, United States. Growing up, he was fascinated by the horror films directed by Roger Corman. He was accepted into the California Institute of the Arts to perfect his skills as a draftsman and earned a degree in animation. In 1980, Burton began working in the Walt Disney Studios as an animator. He had not completed a year at work when he decided that it was not for him and resigned to concentrate on his own projects; which turned out to be a great decision because the next year he created the short film "Vincent" in which he paid tribute to Vincent Price, the main villain of Roger Corman's films that had such an impact on him during his childhood.
In 1984, Burton created the medium-length film, about 35 minutes long, entitled "Frankenweenie". This work impressed the actor and producer Paul Reubens enough to ask Burton to participate in the production of "The Great Adventure of Pee-wee" (1985). The film was a great success, which was a key for Burton's new opportunities. For instance, Burton was able to work with Michael Keaton, Alec Baldwin and Geena Davis in one of his most representative works, "Beetlejuice" (1988). Then, he founded his own production company and with it, "Batman" (1989) became more popular, which became the first work, able to raise more than one hundred million in the first ten days after its releasing. The film featured the participation of Jack Nicholson, Michael Keaton, and Kim Basinger. A year later, Burton hired Johnny Depp and Winona Ryder to work on the strange and moving story of Eduardo Scissorhands.
In 1992, Burton returned to work with Keaton in order to carry out the second part of "Batman", "Batman Returns" which involved Michelle Pfeiffer, Danny DeVito, and Christopher Walken. A year after, in 1993, he produced the stop-motion film, "Nightmare Before Christmas". In 1994, Johnny Depp was hired by Burton to play the main character of Ed Wood which presents the story of director, producer, screenwriter, and actor Edward Davis Wood. In 1995, he participated as a producer of the third part of the Batman trilogy, "Batman Forever". Shortly after, he started on an animation project that would become "James and the giant peach" (1996). Then, he made the science fiction film "Martians to Attack" in which he directed Glenn Close, Pierce Brosnan, Jack Nicholson and Annette Bening.
In 1999, he worked again with Johnny Depp when they embarked on the adventure of performing "Sleepy Hollow", the adaptation of the story of Washington Irving, The Legend of Sleepy Hollow. Two years later he released a remake of "The Planet of the Apes".
His interest in adapting film classics did not stop with the previous project: in 2005 he directed another remake, this time was the "Charlie and the Chocolate Factory" film, for which he hired Johnny Depp once again. Also, in that year he adapted a nineteenth-century Russian-Jewish folktale and created "The Corpse Bride", thanks to which, in 2005, he obtained the Oscar in the category of best-animated film. Then, he participated in the direction of the adaptation of the musical "Sweeney Todd", "the diabolical barber of Fleet Street" with his longtime favorite, Johnny Depp, and his also appreciated Helena Bonham Carter. Soon, he met again with these two authors and the company that gave him his first job opportunity, Disney, to bring to theaters a new adaptation of Lewis Carroll's novel "Alice in the Wonderland".
2012 was the year when Burton worked on the "Dark Shadows" series to turn it into a movie. The original series had five seasons and was broadcast between 1966 and 1971. However, the film only has 132 minutes of tape. The difference in time for the development of the story is compensated by the quality of those involved in the project: Johnny Depp, Michelle Pfeiffer, Helena Bonham Carter, Eva Green and Chloë Moretz. As if that was not enough, Burton made an adaptation of one of his youthful creations: "Frankenweenie". It was transformed into an animated film under the same name. Burton has mentioned on several occasions that the puppy of the story is inspired by his own pets, specifically his dog Pepe because Pepe "had a great spirit." In the personal field: Burton maintained a relationship with Helena Bonham Carter from 2001 to 2014. They had their firstborn Billy in 2003 and their second kid Nell in 2007. Currently, he is still working in the film industry.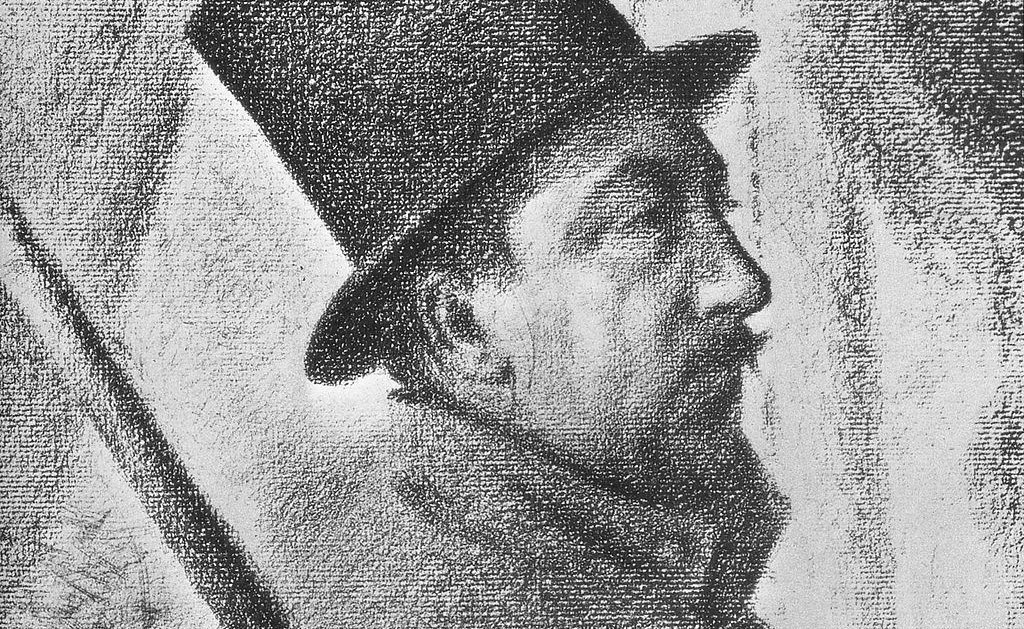 Paul Signac Biography
Paul Victor Signac (November 11, 1863 – August 15, 1935) was born in Paris, France. A Painter considered one of the most prominent exponents of neo-impressionism with Georges Seurat, a painter with whom he had a close relationship. Signac was born into a wealthy family which allowed him to devote himself fully to painting.
By the mid-1880s, he studied arts and honed his skills in Bin's workshop. In the early years of his career, he became interested in impressionism, an artistic movement that continued until he met Seurat. Along with this he ventured into pointillism or divisionism, an artistic technique of which Signac is one of the most important exponents. In his works, he painted landscapes of southern France and other regions that he visited on his ship.
Studies and beginnings
Born into a wealthy family, he was able to devote himself to study and the arts without restrictions. In 1882, he joined the École des Arts-Décoratifs de Paris (School of Decorative Arts). For the same period, he attended the free workshop of Bin, painter, and politician, who was then mayor of Montmartre. In the course of the following years, he collaborated in the creation of the Société des Artistes Indépendants, founded in 1884. He was the vice president in 1903 and president six years later. He also participated actively in the creation of the Salon des Indépendants.
In 1886, he was part of the IX Impressionist Exhibition, along with renowned painters such as Seurat, Edgar Degas, Camille Pissarro, Jean-Louis Forain and Paul Gauguin. In these early years, his paintings reflected the influence of Pissarro, Pierre Auguste Renoir, and Claude Monet.
Career
Towards the end of the 19th century, Signac began to lean towards the style proposed by Seurat, deepening the pointillist technique. In those first paintings, he painted the Mediterranean coasts and the banks of the Seine, lighthouses, coasts, among others.
In 1899, he raised his aesthetic ideas in the book De Eugène Delacroix to Neo-impressionism (1899), a work in which he defended the techniques of neo-impressionists. School that emerged in 1886 from the hand of Seurat and Signac. Camille Pissarro, Maximilien Luce Théo van Rysselberghe and Henri-Edmond Cross also participated in this.
Some characteristics of this artistic movement are the concern for volume, the development of shapes without defined profiles, the order in the composition and the use of pure basic colors, which when used in a pointillist painting would create an optical illusion that gives more luminosity in painting. This idea is based on the theory of the simultaneous contrast of colors by Michel Eugéne Chevreul.
When Seurat died, Signac moved to Saint-Tropez, (Cote d'Azur, France), a town where he remained until 1911. Throughout his life he traveled and sailed through different countries such as Italy and Turkey, also toured France. During these trips visited La Rochelle, Marseille, Venice, and Istanbul, among others. Those experiences served as inspiration for his paintings, in which he represented maritime scenes. Within those trips, he painted a large number of watercolors.
Throughout time, he ceased to strictly follow the rules of pointillism, widening the brushstrokes as seen in the paintings Samois, Departure of tuna vessels in Groix, La Seine au Pont-Royal, and Rivière de Vannes. From 1913, Signac traveled to Antibes, where he spent long stays, keeping his studio in Paris. During this period, he was president of the Société des Artistes Indépendants, a position he held from 1909 until his death on August 15, 1935, in Paris.
In the course of his career, Signac painted a large number of paintings and watercolors. In most of these, he applied pointillism, a technique developed by Seurat. Most of these paintings represented maritime scenes, although, he also painted still lives, decorative compositions, and everyday scenes. Among his most outstanding works are Opus 217. Against the Enamel of a Background Rhythmic with Beats and Angles, Tones, and Tints (1890), Woman by the Lamp (1890), The Papal Palace in Avignon (1900), Grand Canal ( 1905), The Port of Rotterdam (1907), Antibes, the towers (1911), Port of La Rochelle (1921) and Lézardrieux (1925).
In the last years of his career, he painted various watercolors in which he did not strictly follow the rules of pointillism; for this period he became friends with Belgian painters who subsequently formed a group of neo-impressionists.