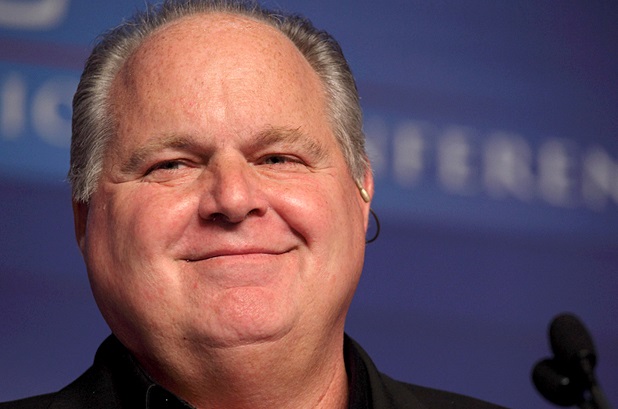 Rush Limbaugh biography
Rush Limbaugh (January 12, 1951), radio broadcaster and conservative political commentator. He was born in Cape Girardeau, Missouri, United States. His birth name is Rush Hudson Limbaugh III. Son of Rush Hudson Limbaugh Jr., a lawyer and war pilot who served in China-Burma-India operations during World War II. And his mother Mildred Carolyn. His family is composed of professionals of the law. Since a very young age he was involved in the world of law, but he was not interested in that life. In 1969, he graduated from Cape Central High School. He presented evidence to enlist in military service but was rejected due to a pilonidal cyst that was detected. Faced with the refusal, Limbaugh ventured into his radio career when he was a teenager in his hometown, using the name of Rusty Sharpe 2.
In the decade of the 70, Rush Limbaugh moved to the city of McKeesport, in Pennsylvania, where he became disc-jockey. During this time he worked in different radio stations. For example, he aired at the KQV station in Pittsburgh under the name Jeff Christie. Being one of the DJ's most listened to on radio stations.
In 1977 he married Roxy Maxine McNeely, a sales secretary at the WHB radio station in Kansas City. They were married on September 24, 1977, at the United Methodist Centennial Church in Cape Girardeau, Missouri. But their marriage lasted only two years. Roxy asked for the divorce because there was no affinity between the two. Later, Rush Limbaugh returned to remake his sentimental life and in 1983 he married Michelle Sixta, a beautiful young college student and cheerleader at the Kansas City Royals stadium when she and Rush met. But their marriage was not successful either, she asked for the divorce in 1990. Rush's love life was not very stable, in 1994 he married for the third time with Marta Fitzgerald and they divorced ten years later.
Rush began working on the radio station KFBK, located in Sacramento, California. His performance was optimal, which generated the attention of Edward F. McLaughlin, a former leader of ABC Radio, which offered him a good contract to work there. In a short time, the program broadcasted by Rush headed the list of the most famous and placed the station in the number 1 position.
Rush would offer in his program a great support to the Republican Party, was seen as an important piece in the union between the Republican Party and the voters in the 1994 Congress. He was also exposed by the National Review as the Leader of the Opposition during the Clinton administration. As a reward for this support, the Republican Party awarded him the title of Honorary Member of Congress.
The program gained so much popularity that it displaced radio stations with greater audience and broadcasts to the air, his program eventually reached more than 650 radio stations nationwide. With this, his radio program The Rush Limbaugh Show represented within the group of American radio networks the most important. For this reason, it has been considered as one of those that re-impelled AM radios in the United States and earned recognition for the most outstanding radio program in 2002.
Rush Limbaugh spoke on his radio show about his addiction to painkillers, although he spoke just at the time he had been caught trying to illegally obtain prescription narcotics. Limbaugh spent five weeks in a drug rehabilitation center. After an investigation carried out by the Florida authorities, Limbaugh signed an agreement in 2006 that resulted in a $ 30,000 fine and 18 months of treatment.
Rush has shown himself to be a recalcitrant conservative, on several occasions he has received strong criticism for his racist and offensive comments towards the African-American population. In addition, he has expressed uncomfortable comments about the feminist movement. On one occasion he spoke with strong words to Sandra Fluke, a lawyer, and defender of Human Rights, for showing herself in favor of the use of contraceptives. The act that generated a strong controversy. On the other hand, he always showed his support for the implementation of the death penalty.
Several critics, columnists, and journalists affirm that his impact in the world of radio of the XX century is imminent, in addition, he managed to have more listeners than any other program of radial debate, accompanied by a controversial, critical and sprinkled by irreverence. In 2010 he married for the fourth time with Kathryn Rogers, a girl of 33 years. His wedding ceremony was reserved and accompanied by his closest friends.
Despite the criticism received, Rush Limbaugh has won several awards in the course of his radio work, in 2007 he received the Award of Excellence, which is granted by the media. He was also named 'Man of the Year' by the conservative magazine Human Events. And finally, in 2014 he received the Radio Marconi Award.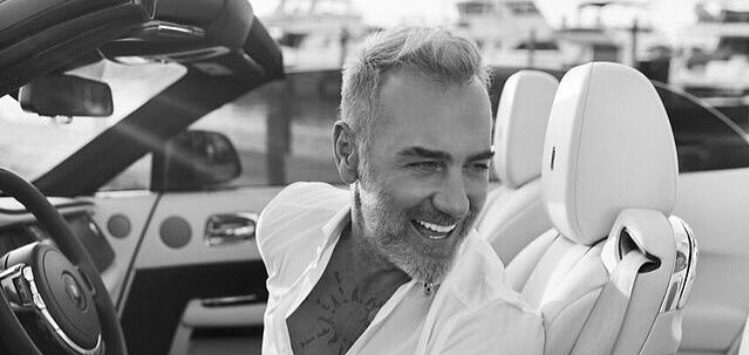 Gianluca Vacchi biography
Gianluca Vacchi (August 5, 1967) Born in Bologna, Italy. Italian businessman and artist, known for his eccentricity and the way he manages his money, throwing lavish and expensive parties. His lifestyle is frequently shared by the businessman through his social networks.
Vacchi is a man of more than 50 years who has attracted the attention of various people, not only for his eccentricity but also for his physical attractiveness. He currently has more than 15 million followers on instagram and since 2014 he has become popular with the hashtag #GVLifestyle.
There is only one life and you have to live it trying to enjoy everything you can.

Gianluca Vacchi
Family and studies
Gianluca Vacchi grew up in a wealthy family. From an early age he was interested in business. He studied economics and then began to be part of the family business. Later he founded the company IMA, a company dedicated to the creation of pharmaceuticals, cosmetics and others. Over time, Vacchi diversified his businesses, participating in different business projects. While doing this, he increased his capital, becoming a billionaire in a matter of a few years.
Change of lifestyle
After several years in the industry, Gianluca Vacchi left the family business in charge of his cousin and dedicated himself fully to enjoying his life, since at the age of forty he had not explored and enjoyed everything he achieved in those years. After thinking about the way he had lived until then, he decided to change his lifestyle. He started by working on his physique, improving his diet and exercising. He complemented this, with hours in the sauna and cryotherapy and shortly after the effort began to show.
At 47, he became known on social networks with a photo in which he was seen riding with the famous American actor Zac Efron.
Since then, he began to attract the attention of the public for his sensual dances, his eccentric and expensive parties. Likewise, through the networks he showed the large number of properties he owned: mansions, houses on the beach, yachts, motorcycles, cars and even a helicopter.
In 2016, the videos of Vacchi and his girlfriend at the time, Giorgia Gabriele, dancing to different Latin music songs, went viral. It was then that it became a trend. Many were interested in the lifestyle of the 49-year-old man, surrounded by beautiful women and with an exorbitant fortune. Since then, the daily life of the famous Italian has been shared by social networks. He is currently one of the most famous adult influencers on the platform.
The following year he ended his relationship with his girlfriend Gabriele, and a short time later he was seen with the beautiful Colombian model, Ariadna Gutiérrez. That same year he published his book Enjoy (2016), which, in Vacchi's words, is a conceptual biography. In this book, he talks about his experiences, gives advice and encourages people to enjoy life to the fullest.
During this period of his life, the Italian has been seen with famous Latin, American and European artists, which has increased his popularity. Among the artists with whom he has been associated are the singers: J. Balvin, Luis Fonsi, Sebastián Yatra, Ozuna, Daddy Yankee and Yandel, among others. In 2017, Vacchi was seized by Banco BPM. He later explained that this does not greatly affect his fortune and that it was all a disagreement with the bank.
Facet as DJ
In recent years, Gianluca Vacchi has dabbled in music as a DJ, working with great figures such as Steve Aoki, Nicola Zucchi, Christian Lena and Albertino, among others. He currently has a contract with the Spinnin 'Records label. His first song, entitled Viento, appeared under this label on August 13, 2017. This song currently has more than 27 million views on YouTube.
After Viento, Tump-it came out, a theme that quickly became a trend. In August he released the song Sigamos Bailando, his collaboration with Yandel and Luis Fonsi. Later he released the song Waglio, in collaboration with Alessio and in 2019, he released Asho mami and Mueve.
Vacchi has made several tours as a DJ and worked in clubs such as Amnesia Ibiza, Sutton Club and Sutton Barcelona, among others.
Gianluca news
Currently Vacchi, is romantically involved with the young model Sharon Fonseca. On May 10, 2020, during the celebration of Mother's Day, he announced via Instragram that he and his girlfriend were expecting their first child.
Birth of your child
On October 28, Gianluca and Sharon announced the birth of their daughter Blu Jerusalema Vacchi, true to their style, this announcement was made through their Instagram accounts.