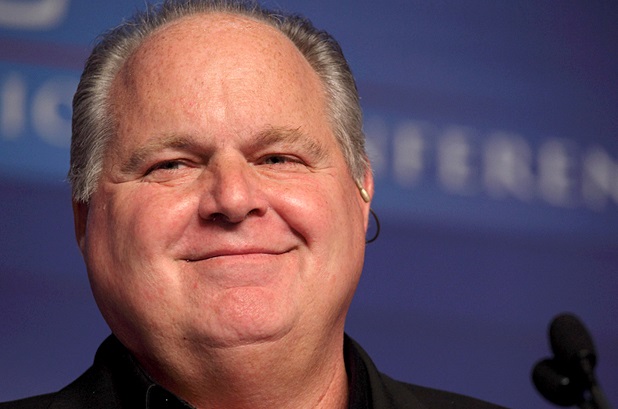 Rush Limbaugh biography
Rush Limbaugh (January 12, 1951), radio broadcaster and conservative political commentator. He was born in Cape Girardeau, Missouri, United States. His birth name is Rush Hudson Limbaugh III. Son of Rush Hudson Limbaugh Jr., a lawyer and war pilot who served in China-Burma-India operations during World War II. And his mother Mildred Carolyn. His family is composed of professionals of the law. Since a very young age he was involved in the world of law, but he was not interested in that life. In 1969, he graduated from Cape Central High School. He presented evidence to enlist in military service but was rejected due to a pilonidal cyst that was detected. Faced with the refusal, Limbaugh ventured into his radio career when he was a teenager in his hometown, using the name of Rusty Sharpe 2.
In the decade of the 70, Rush Limbaugh moved to the city of McKeesport, in Pennsylvania, where he became disc-jockey. During this time he worked in different radio stations. For example, he aired at the KQV station in Pittsburgh under the name Jeff Christie. Being one of the DJ's most listened to on radio stations.
In 1977 he married Roxy Maxine McNeely, a sales secretary at the WHB radio station in Kansas City. They were married on September 24, 1977, at the United Methodist Centennial Church in Cape Girardeau, Missouri. But their marriage lasted only two years. Roxy asked for the divorce because there was no affinity between the two. Later, Rush Limbaugh returned to remake his sentimental life and in 1983 he married Michelle Sixta, a beautiful young college student and cheerleader at the Kansas City Royals stadium when she and Rush met. But their marriage was not successful either, she asked for the divorce in 1990. Rush's love life was not very stable, in 1994 he married for the third time with Marta Fitzgerald and they divorced ten years later.
Rush began working on the radio station KFBK, located in Sacramento, California. His performance was optimal, which generated the attention of Edward F. McLaughlin, a former leader of ABC Radio, which offered him a good contract to work there. In a short time, the program broadcasted by Rush headed the list of the most famous and placed the station in the number 1 position.
Rush would offer in his program a great support to the Republican Party, was seen as an important piece in the union between the Republican Party and the voters in the 1994 Congress. He was also exposed by the National Review as the Leader of the Opposition during the Clinton administration. As a reward for this support, the Republican Party awarded him the title of Honorary Member of Congress.
The program gained so much popularity that it displaced radio stations with greater audience and broadcasts to the air, his program eventually reached more than 650 radio stations nationwide. With this, his radio program The Rush Limbaugh Show represented within the group of American radio networks the most important. For this reason, it has been considered as one of those that re-impelled AM radios in the United States and earned recognition for the most outstanding radio program in 2002.
Rush Limbaugh spoke on his radio show about his addiction to painkillers, although he spoke just at the time he had been caught trying to illegally obtain prescription narcotics. Limbaugh spent five weeks in a drug rehabilitation center. After an investigation carried out by the Florida authorities, Limbaugh signed an agreement in 2006 that resulted in a $ 30,000 fine and 18 months of treatment.
Rush has shown himself to be a recalcitrant conservative, on several occasions he has received strong criticism for his racist and offensive comments towards the African-American population. In addition, he has expressed uncomfortable comments about the feminist movement. On one occasion he spoke with strong words to Sandra Fluke, a lawyer, and defender of Human Rights, for showing herself in favor of the use of contraceptives. The act that generated a strong controversy. On the other hand, he always showed his support for the implementation of the death penalty.
Several critics, columnists, and journalists affirm that his impact in the world of radio of the XX century is imminent, in addition, he managed to have more listeners than any other program of radial debate, accompanied by a controversial, critical and sprinkled by irreverence. In 2010 he married for the fourth time with Kathryn Rogers, a girl of 33 years. His wedding ceremony was reserved and accompanied by his closest friends.
Despite the criticism received, Rush Limbaugh has won several awards in the course of his radio work, in 2007 he received the Award of Excellence, which is granted by the media. He was also named 'Man of the Year' by the conservative magazine Human Events. And finally, in 2014 he received the Radio Marconi Award.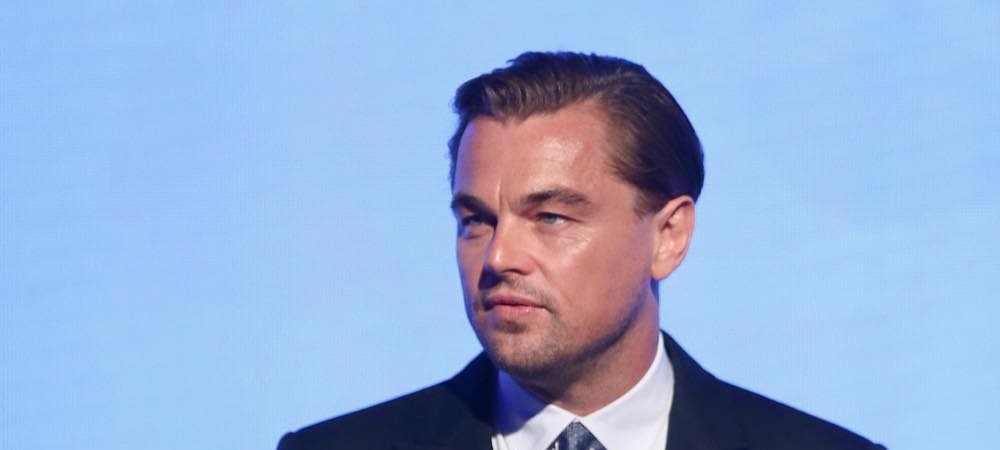 Biography of Leonardo DiCaprio
Leonardo Wilhelm DiCaprio is a renowned actor and film producer who has won numerous awards within the film industry. He was born on November 11, 1974, in Hollywood, Los Angeles, California, United States.
DiCaprio is an only child of Irmelin Indenbirken, a secretary born in Germany, and George DiCaprio, an underground comic artist and producer/distributor of comics. On his father's side, he has half-Italian (from Naples) and half-German (from Bavaria) ancestry. On the other hand, on his mother's side, his grandfather Wilhelm Indenbirken was German and his grandmother Helene Indenbirken was a German citizen born in Russia under the name Yelena Smirnova.
He was named Leonardo because, while his pregnant mother was looking closely at a painting by the great artist Leonardo da Vinci in a museum, DiCaprio gave a strong kick inside her belly. His parents divorced when he was only one year old, and they shared custody of Leonardo until 1997.
Studies, beginnings in acting.
As for his education, he did not attend university and only took basic courses at John Marshall High School in Los Angeles. His career in the world of image and acting began when he followed his older stepbrother, Adam Farrar, in television advertising, starring in a commercial for the Matchbox car brand at the age of fourteen and subsequently participating in educational films. At the age of five, he was also part of the children's television series "Romper Room", but had to leave it as it was detrimental to him.
"1990 – 1991: Debut in television and cinema"
In 1990, he made his true television debut when he was cast to be a part of the "Parenthood" ensemble, a series based on the film of the same name. He then landed minor roles in several series, including "The New Lassie" and "Roseanne," as well as a brief part in "Santa Barbara." His work in "Parenthood" and "Santa Barbara" earned him a nomination for the Young Artist Award for Best Young Actor. His big screen debut came in 1991 with the science fiction and horror movie "Critters." Later on, he became a recurring member of the cast of the ABC sitcom "Growing Pains," playing Luke Brower. However, DiCaprio didn't achieve success in the film industry until 1992, when he was selected by Robert De Niro from among 400 young actors for the lead role in "This Boy's Life," which also starred Ellen Barkin and De Niro himself.
1993 – 1996
Later, in 1993, DiCaprio played the mentally disabled younger brother of Johnny Depp in "What's Eating Gilbert Grape." The film's director, Lasse Hallström, admitted that he initially sought a less attractive actor, but he decided on DiCaprio because he had become "the most observant actor" among all who auditioned. The film was a great financial and critical success, resulting in Leonardo being highly praised for his performance, which led to him being awarded the National Board of Review for Best Supporting Actor and nominated for an Academy Award and a Golden Globe. Subsequently, he had roles in films such as "The Quick and the Dead" (1995) and was one of the leads in "Romeo + Juliet" (1996).
But his big break came with director James Cameron, who offered him the lead male role in Titanic (1997), a movie that not only won a considerable number of Academy Awards but also became a social phenomenon. Afterwards, DiCaprio gained greater acceptance in the cinematic world, so he was part of numerous films such as:
The Man in the Iron Mask (1998)
The Beach (2000)
Catch Me If You Can (2002)
The Aviator (2004)
The Assassination of Richard Nixon (2004)
Blood Diamond (2006)
Gardener of Eden (2007)
Body of Lies (2008)
Orphan (2009, as producer)
Shutter Island (2010)
Inception (2010)
Django Unchained (2012)
The Great Gatsby (2013)
Runner Runner (2013)
The Wolf of Wall Street (2013)
The Revenant (2015)
The Audition (2015).
Curiosities
Interestingly, he was nominated for an Oscar five times: Best Supporting Actor for What's Eating Gilbert Grape, Best Actor for The Aviator, Blood Diamond and The Wolf of Wall Street. This generated a lot of jokes and talk of a supposed "curse" in Hollywood. But in 2015, he finally won the award thanks to his great performance in "The Revenant".
It should also be noted that DiCaprio is a committed environmentalist who has received praise from environmental groups for choosing to fly on commercial flights instead of private planes like most celebrities, and for driving an electric hybrid vehicle and having solar panels in his home.