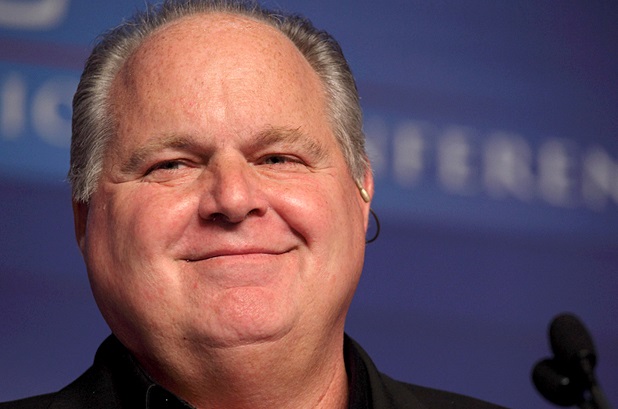 Rush Limbaugh biography
Rush Limbaugh (January 12, 1951), radio broadcaster and conservative political commentator. He was born in Cape Girardeau, Missouri, United States. His birth name is Rush Hudson Limbaugh III. Son of Rush Hudson Limbaugh Jr., a lawyer and war pilot who served in China-Burma-India operations during World War II. And his mother Mildred Carolyn. His family is composed of professionals of the law. Since a very young age he was involved in the world of law, but he was not interested in that life. In 1969, he graduated from Cape Central High School. He presented evidence to enlist in military service but was rejected due to a pilonidal cyst that was detected. Faced with the refusal, Limbaugh ventured into his radio career when he was a teenager in his hometown, using the name of Rusty Sharpe 2.
In the decade of the 70, Rush Limbaugh moved to the city of McKeesport, in Pennsylvania, where he became disc-jockey. During this time he worked in different radio stations. For example, he aired at the KQV station in Pittsburgh under the name Jeff Christie. Being one of the DJ's most listened to on radio stations.
In 1977 he married Roxy Maxine McNeely, a sales secretary at the WHB radio station in Kansas City. They were married on September 24, 1977, at the United Methodist Centennial Church in Cape Girardeau, Missouri. But their marriage lasted only two years. Roxy asked for the divorce because there was no affinity between the two. Later, Rush Limbaugh returned to remake his sentimental life and in 1983 he married Michelle Sixta, a beautiful young college student and cheerleader at the Kansas City Royals stadium when she and Rush met. But their marriage was not successful either, she asked for the divorce in 1990. Rush's love life was not very stable, in 1994 he married for the third time with Marta Fitzgerald and they divorced ten years later.
Rush began working on the radio station KFBK, located in Sacramento, California. His performance was optimal, which generated the attention of Edward F. McLaughlin, a former leader of ABC Radio, which offered him a good contract to work there. In a short time, the program broadcasted by Rush headed the list of the most famous and placed the station in the number 1 position.
Rush would offer in his program a great support to the Republican Party, was seen as an important piece in the union between the Republican Party and the voters in the 1994 Congress. He was also exposed by the National Review as the Leader of the Opposition during the Clinton administration. As a reward for this support, the Republican Party awarded him the title of Honorary Member of Congress.
The program gained so much popularity that it displaced radio stations with greater audience and broadcasts to the air, his program eventually reached more than 650 radio stations nationwide. With this, his radio program The Rush Limbaugh Show represented within the group of American radio networks the most important. For this reason, it has been considered as one of those that re-impelled AM radios in the United States and earned recognition for the most outstanding radio program in 2002.
Rush Limbaugh spoke on his radio show about his addiction to painkillers, although he spoke just at the time he had been caught trying to illegally obtain prescription narcotics. Limbaugh spent five weeks in a drug rehabilitation center. After an investigation carried out by the Florida authorities, Limbaugh signed an agreement in 2006 that resulted in a $ 30,000 fine and 18 months of treatment.
Rush has shown himself to be a recalcitrant conservative, on several occasions he has received strong criticism for his racist and offensive comments towards the African-American population. In addition, he has expressed uncomfortable comments about the feminist movement. On one occasion he spoke with strong words to Sandra Fluke, a lawyer, and defender of Human Rights, for showing herself in favor of the use of contraceptives. The act that generated a strong controversy. On the other hand, he always showed his support for the implementation of the death penalty.
Several critics, columnists, and journalists affirm that his impact in the world of radio of the XX century is imminent, in addition, he managed to have more listeners than any other program of radial debate, accompanied by a controversial, critical and sprinkled by irreverence. In 2010 he married for the fourth time with Kathryn Rogers, a girl of 33 years. His wedding ceremony was reserved and accompanied by his closest friends.
Despite the criticism received, Rush Limbaugh has won several awards in the course of his radio work, in 2007 he received the Award of Excellence, which is granted by the media. He was also named 'Man of the Year' by the conservative magazine Human Events. And finally, in 2014 he received the Radio Marconi Award.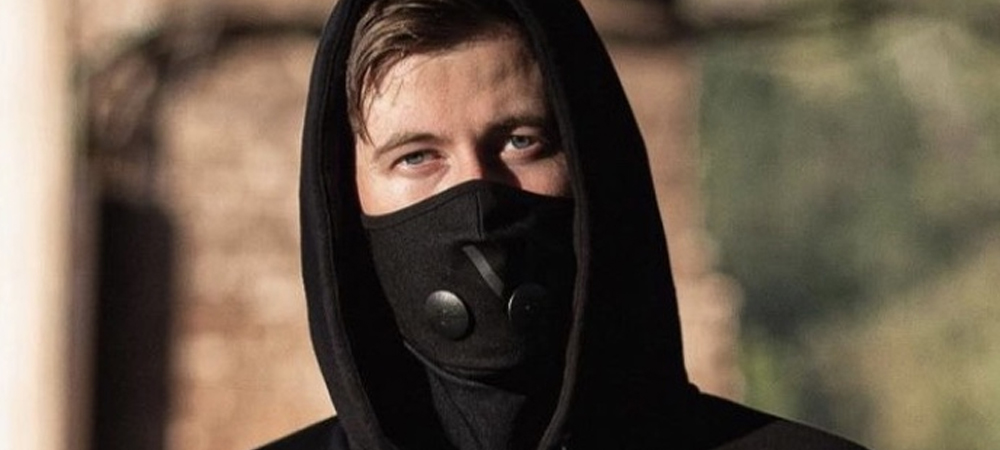 Alan Walker Biography
Alan Walker (August 24, 1997) DJ and producer. He was born in Northampton, England. He lived in Bergen, Norway because at the age of two his parents moved there for work reasons. His interest in music began when he met and closely followed the careers of producers like K-391 and Ahrix, Alan spent hours watching videos of them on YouTube, and also closely followed composers Steve Jablonsky and Hans Zimmer. Thus, Walker began to create his own music from his laptop. He began composing under the pseudonym DJ Walkzz.
His most popular composition in his beginnings was titled Fade (2014) its virtual launch was due to an error by Walker who uploaded it by mistake, but what he did not know is that it would be popular quickly with the public and the record label NoCopyrightSounds (NCS ) with whom he had signed a contract. NoCopyrightSounds launched Faded on its YouTube channel in late 2014. It was very successful and had over 300 million views.
The songs Specter and Force followed in 2015. The same year he managed to sign with the important Sony Music Entertainment (SME), they released Faded, a vocal and remastered version of Faded. The song had the vocal collaboration of Iselin Solheim and contained the instrumental version. Within a few weeks of the release, it began to lead the top positions on the European charts. It got 2 billion views on YouTube, making the song the most popular. Two months later, he released the acoustic version of it, titled Faded (Restrung). Then Walker released Sing Me to Sleep, singer Iselin Solheim reappeared, this time with an instrumental version.
Subsequently, he released three remixes, one of the Coldplay song Hymn for the Weekend, another of the Cash Cash & Digital Farm Animals Millionaire (ft. Nelly) song, and the last of Sia's song, Move Your Body. Before the end of 2016, his followers were able to enjoy his new single Alone. Noonie Bao collaborated. Later, an instrumental remix version and an acoustic version titled Alone (Restrung) was released.
It is important to mention that 2017 was a low production year for Alan Walker: he released his new single Tired, which featured the voice of Irish singer Gavin James and then a remix produced by Kygo was released. We must say that Walker has walked in the paths of the various branches of electronic music, for example, EDM, Progressive House, Drum & bass. He will soon be taking his music to Japan, South Korea, and other surrounding areas. The following year, he started performing in Canada. In 2018 he went on several tours of Europe and Asia.
Alan Walker Songs
Faded
Diamond Heart (feat. Sophia Somajo)
Alone
Darkside (feat. Au / Ra & Tomine Harket)
The Specter
All Falls Down (feat. Noah Cyrus & Digital Farm Animals)
Different World (feat. Sofia Carson, K-391 & CORSAK)
Ignite
Impossible
Sing me to sleep
Without love
Heart
Tired (feat. Gavin James)
Baby don't go
Specter
Do it all for you
Force
Heading Home (I Stand Alone)
My heart Stay.