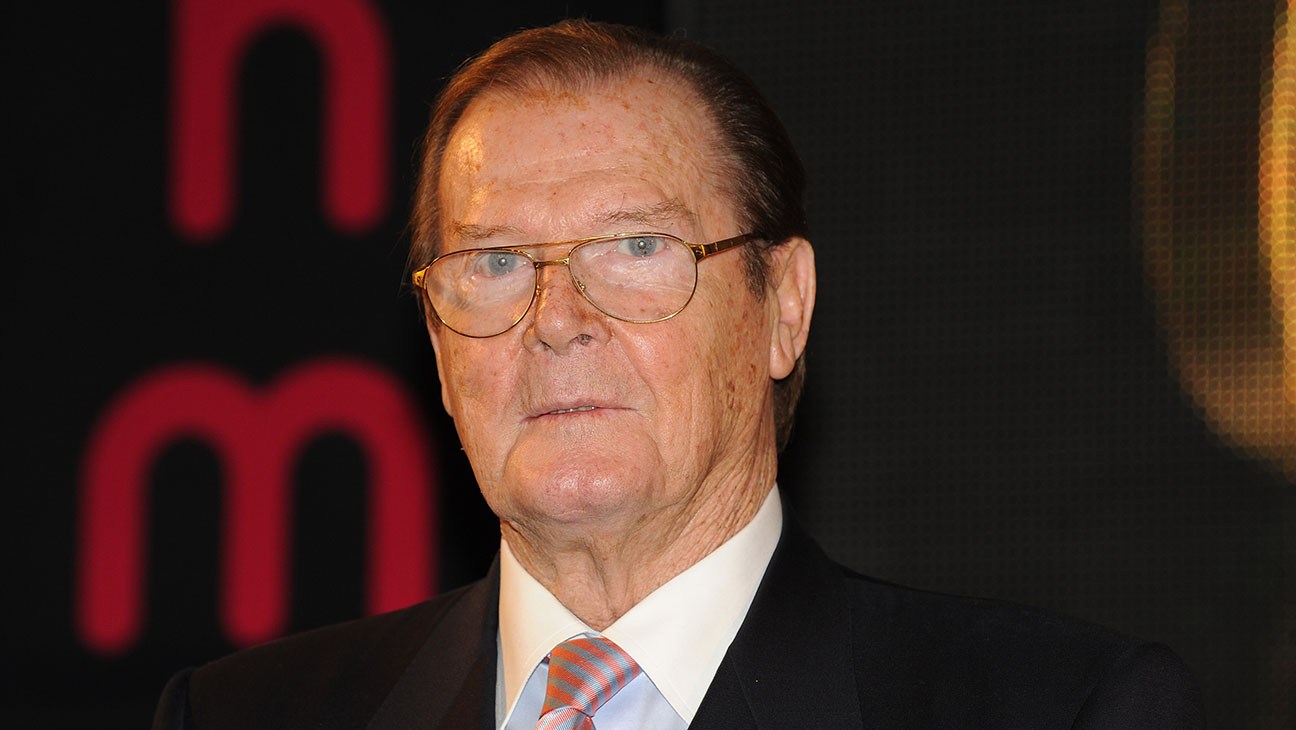 Roger Moore Biography
Sir Roger George Moore, was an English television and film actor, recognized for his performance in the series "The Holy" and for playing roles in the James Bond films. He was born on October 14, 1927, in London, England, and is the son of George Alfred Moore and Lillian Pope.
As a child, he began his studies at the Battersea Grammar School, but later he had to retire due to World War II; from there he went to Dr. Challoner's Grammar School in Amersham, Buckinghamshire where he finished his elementary and high school studies.
Initially, he wanted to be a cartoonist, motivated by his first job in a magazine. However, shortly after he realized that he was not happy with what he was doing and decided to venture into the world of modeling and acting. With a clear objective, he started courses of Dramatic Art at the Royal School in London and simultaneously worked in theater and radio.
He appeared for the first time in films as an extra, during the mid and late 1940s. At the age of 17, he was extra in the film "Cesar and Cleopatra" (1945) where he met his idol Stewart Granger, with whom he worked years later in "The Wild Geese."
In 1945, he went to military service, where he served in the Royal Army Service Corps as a second lieutenant and was later promoted to captain to perform work in Germany.
For the year 1953, he traveled to the United States, where he was part of the film of Jean Peters "Dangerous Hands." He had a little step in the MGM studios, where the films he participated in were not successful.
He played the hero of the series "Ivanhoe" between 1958 and 1959, which was an adaptation of Sir Walter Scott's romantic novel. He was also part of the series "The Alaskans" between 1959 and 1960, and "Maverick" (1959-1961).
Between 1962 and 1969, Roger Moore played the character of Simón Templar in the series "El Santo" (The Saint) by Leslie Charteris; the series was very famous and Roger Moore the most recognized character. In 1971, he played Lord Brett Sinclair in the series "The Persuaders" with Tony Curtis. The series treated two adventurous millionaires who solved mysteries and helped people, especially beautiful women, in trouble. In addition, he was present only in the first season that lasted 24 episodes.
After his stint in the series The Saint, he participated in the films "Crossplot" in 1969 and "Tinieblas" in 1970. A year later, he was part of the series "The Persuaders", along with Tony Curtis; He worked on the series until 1972.
In 1973, his most important opportunity in the world of cinema came, as he had the opportunity to be chosen to play agent 007, James Bond, in "Live and let die" along with Jane Seymour as a female counterpart. His role continued in other films of the series such as: "The man with the golden gun" (1974), "The spy that loved me" (1977) with Barbara Bach, "Moonraker" (1979), "Only for your eyes" (1981); "Octopussy" (1983) and "A view to kill"(1985). When he turned 58 he could not play James Bond again, due to his advanced age.
By 1991, Roger Moore was named Goodwill Ambassador of UNICEF, thanks to the help of his friend Audrey Hepburn who worked for the organization. After one year, in 2003 he was named Commander of the Order of the British Empire, and Knight of the Order of the British Empire.
On October 11, 2007, Roger Moore was awarded a star on the Hollywood Walk of Fame, thanks to his excellent performance in television and film. A year later, he was part of the movie "Agent Crush," starring Brian Cox and Neve Campbell.
He was already retired from the cinema when in 2012 he was part of the advertising campaign to promote the Olympic Games in London.
Roger Moore died on May 23, 2017, in Switzerland, because of cancer that was slowly deteriorating. He was the actor who most often played the role of James Bond, after 12 years of work.
FILMOGRAPHY OF ROGER MOORE
Perfect Strangers: 1945
Cesar and Cleopatra: 1945.
Gaiety George: 1946
Piccadilly Incident: 1946
Paper Orchid: 1949.
Trottie True: 1949
Honeymoon Deferred: 1950
One Wild Oat: 1951
The Last Time I Saw Paris: 1954.
Interrupted Melody: 1955.
The King's Thief: 1955
Diane: 1956
The Miracle: 1959
The Sins of Rachel Cade: 1961.
Gold of the Seven Saints: 1961.
Romulus and the Sabines: 1962.
No Man's Land: 1962
Vendetta for the Saint: 1968
The Fiction Makers: 1968.
Crossplot: 1969
The Man Who Haunted Himself: 1970.
Live and let die: 1973.
Gold: 1974.
The Man with the Golden Gun: 1974.
That Lucky Touch: 1975.
London Conspiracy: 1976.
Sherlock Holmes in New York: 1976.
Street People: 1976
Shout at the Devil: 1976.
The Spy Who Loved Me: 1977.
The Wild Geese: 1978.
Evasion in Athena: 1979.
Moonraker: 1979.
The North Sea Hijack aka folks: 1979.
The Sea Wolves: 1980.
Sunday Lovers: 1980
The Cannonball Run: 1981
For Your Eyes Only: 1981.
Octopussy: 1983.Curse of the Pink Panther: 1983.
The Naked Face: 1984.
A View to a Kill: 1985.
The Magic Snowman (voice): 1987
Fire, Ice, and Dynamite: 1990.
Bullseye!: 1990.
Bed and Breakfast: 1992.
The Man Who Would Not Die: 1994.
The Quest: 1996.
The Saint (voice): 1997.
Spice World: 1997.
The Enemy: 2001.
Na Svoji Vesni: 2002.
Boat Trip: 2003.
Here Comes Peter Cottontail: The Movie (voice), in the year 2005.
Agent Crush (voice): 2008
Christmas at Castlebury Hall: 2011.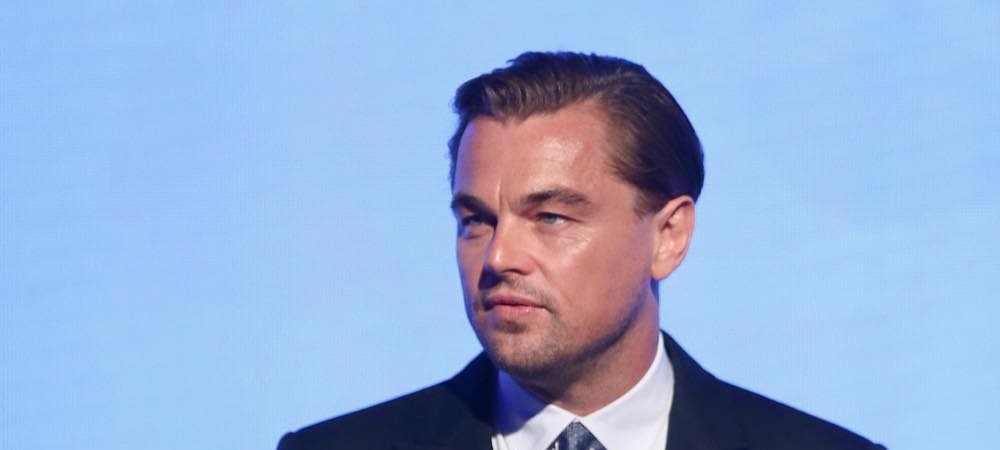 Biography of Leonardo DiCaprio
Leonardo Wilhelm DiCaprio is a renowned actor and film producer who has won numerous awards within the film industry. He was born on November 11, 1974, in Hollywood, Los Angeles, California, United States.
DiCaprio is an only child of Irmelin Indenbirken, a secretary born in Germany, and George DiCaprio, an underground comic artist and producer/distributor of comics. On his father's side, he has half-Italian (from Naples) and half-German (from Bavaria) ancestry. On the other hand, on his mother's side, his grandfather Wilhelm Indenbirken was German and his grandmother Helene Indenbirken was a German citizen born in Russia under the name Yelena Smirnova.
He was named Leonardo because, while his pregnant mother was looking closely at a painting by the great artist Leonardo da Vinci in a museum, DiCaprio gave a strong kick inside her belly. His parents divorced when he was only one year old, and they shared custody of Leonardo until 1997.
Studies, beginnings in acting.
As for his education, he did not attend university and only took basic courses at John Marshall High School in Los Angeles. His career in the world of image and acting began when he followed his older stepbrother, Adam Farrar, in television advertising, starring in a commercial for the Matchbox car brand at the age of fourteen and subsequently participating in educational films. At the age of five, he was also part of the children's television series "Romper Room", but had to leave it as it was detrimental to him.
"1990 – 1991: Debut in television and cinema"
In 1990, he made his true television debut when he was cast to be a part of the "Parenthood" ensemble, a series based on the film of the same name. He then landed minor roles in several series, including "The New Lassie" and "Roseanne," as well as a brief part in "Santa Barbara." His work in "Parenthood" and "Santa Barbara" earned him a nomination for the Young Artist Award for Best Young Actor. His big screen debut came in 1991 with the science fiction and horror movie "Critters." Later on, he became a recurring member of the cast of the ABC sitcom "Growing Pains," playing Luke Brower. However, DiCaprio didn't achieve success in the film industry until 1992, when he was selected by Robert De Niro from among 400 young actors for the lead role in "This Boy's Life," which also starred Ellen Barkin and De Niro himself.
1993 – 1996
Later, in 1993, DiCaprio played the mentally disabled younger brother of Johnny Depp in "What's Eating Gilbert Grape." The film's director, Lasse Hallström, admitted that he initially sought a less attractive actor, but he decided on DiCaprio because he had become "the most observant actor" among all who auditioned. The film was a great financial and critical success, resulting in Leonardo being highly praised for his performance, which led to him being awarded the National Board of Review for Best Supporting Actor and nominated for an Academy Award and a Golden Globe. Subsequently, he had roles in films such as "The Quick and the Dead" (1995) and was one of the leads in "Romeo + Juliet" (1996).
But his big break came with director James Cameron, who offered him the lead male role in Titanic (1997), a movie that not only won a considerable number of Academy Awards but also became a social phenomenon. Afterwards, DiCaprio gained greater acceptance in the cinematic world, so he was part of numerous films such as:
The Man in the Iron Mask (1998)
The Beach (2000)
Catch Me If You Can (2002)
The Aviator (2004)
The Assassination of Richard Nixon (2004)
Blood Diamond (2006)
Gardener of Eden (2007)
Body of Lies (2008)
Orphan (2009, as producer)
Shutter Island (2010)
Inception (2010)
Django Unchained (2012)
The Great Gatsby (2013)
Runner Runner (2013)
The Wolf of Wall Street (2013)
The Revenant (2015)
The Audition (2015).
Curiosities
Interestingly, he was nominated for an Oscar five times: Best Supporting Actor for What's Eating Gilbert Grape, Best Actor for The Aviator, Blood Diamond and The Wolf of Wall Street. This generated a lot of jokes and talk of a supposed "curse" in Hollywood. But in 2015, he finally won the award thanks to his great performance in "The Revenant".
It should also be noted that DiCaprio is a committed environmentalist who has received praise from environmental groups for choosing to fly on commercial flights instead of private planes like most celebrities, and for driving an electric hybrid vehicle and having solar panels in his home.