Miguel De Cervantes Saavedra
Miguel De Cervantes Saavedra Biography
Miguel de Cervantes Saavedra was a Spanish soldier, novelist, dramatist, and poet. It is believed that he was born on the day of San Miguel, on September 29, 1547, and was baptized in Alcalá de Henares (Madrid) on October 9 on the same year.
Cervantes is considered as the maximum exponent of Spanish literature, and one of the greatest references to universal literature. Cervantes is the author of a perennial work, the ingenious gentleman Don Quixote de la Mancha, work that has historically attributed to him the nickname as "father of the current novel", and it is not for less, Don Quixote, is the second most translated work of history after the Bible, and although it is considered by many as the best novel ever written, he did not enjoy those compliments while he was alive.
Miguel de Cervantes has been considered an exemplary author of the novel, of late success and ungrateful works. In 1569 Miguel de Cervantes flees to Italy for what is considered a crime of blood, after wounding a man named Antonio de Sigura.
In 1570, Miguel would enter the Spanish army established in Naples and in 1571, from the services rendered as a soldier to the King of Spain, Felipe II, Miguel de Cervantes would keep a bittersweet memory, since he would be useless of his left hand in the battle of Lepanto as a consequence of the injuries he received aboard the Marquesa galley in an incessant dispute against the Turkish galleys. And it is said bittersweet because he would forever remember it, the heaviness of the inability and the joy of glory but also it would mark the origin of one of his most famous nicknames: "Manco de Lepanto" although not the only one, because he was also known as Old Soldier.
In 1575, Miguel de Cervantes and his brother Rodrigo were kidnapped aboard the Sol galley and taken to Algiers for five years, until he paid his ransom. However, his stay would not be monotonous at all; it is said that he tried to escape four times assuming the reprisals of his victimizers, suffering torture after failed attempts. At the end of his detention, he decides to return to Spain, at the age of 33 years.
In 1584, on December 12, he married Catalina de Salazar y Palacios, a young woman who was not yet 27 years old. They settled in Toledo and two years later, Cervantes embarked on extensive trips to Andalucía.
Around 1585 and fruit of a work that had begun as soon as he returned to Spain, the first part of his book La Galatea would be done. Some historians have stated that he will begin his writing between 1581 and 1583, and this was his first literary work.
In 1594, his mother Leonor dies, and Cervantes would start working as a tax collector; one more of his ungrateful jobs, until in 1597 he was imprisoned for a year for his unjustified income.
In 1600, his brother Rodrigo, his childhood companion, with who Miguel would go on the adventure and went through captivity, died in what would be one of the hardest blows in the life of Cervantes.
Around 1604, the Cervantes family settled in Valladolid, that same year the first part of Don Quixote de la Mancha, the greatest work of Spanish literature, was published with great success. Don Quixote de la Mancha would bring together the characterization of more than 200 characters, from all backgrounds, accents, and lineages; an indispensable ingredient of a work that would go beyond the borders of Spain.
Since the on, Miguel de Cervantes would acquire great fame throughout Europe, his success was overwhelming so that by 1613 he published Exemplary Novels, a year later, Viaje al Parnaso and by 1615, he would publish the second part of Don Quixote, also some comedies and interludes.
In the year 1616, Cervantes published Los Trabajos de Persiles y Sigismunda, works that showed the greatness of the author.
Miguel de Cervantes Saavedra dies in Madrid on April 23, 1616, due to diabetes. His death occurred at the age of 68 years in the well-known Casa de Cervantes.
PORTRAITS
Although the face of Miguel de Cervantes appears, for his sonorous success, in multiple portraits of all times, there is no real image of him. Most of his portraits derive from a detailed description that the same writer made in his work Exemplary Novels.
YOUR NAME IS NOW AN EMINENCE, SYNONYM OF LANGUAGE
Nowadays, Cervantes is a universal synonym of the Spanish language, such is the case of the institutionalization that the Cervantes Prize was created in his honor, an award given to Spanish-American authors who stand out for their excellent contribution to Spanish literature. In the same way, the Cervantes Institute, an organization that works for the preservation and dissemination of the language, has more than 42 centers around the world.
PERSONAL LIFE
Within the multiple anecdotal data of the life of Cervantes, some of the most representative ones can be enunciated, and which make think that he had a life of novel between joy and even more misfortunes. Accused of hurting a man, he had to flee to Italy; he was imprisoned in battle with his brother; once again he suffered the loss of freedom because he did not justify his income in a bank in Seville; it is said that he tried to help a knight with a mortal wound and was involved and investigated.
Finally, there are many who say that, although he wrote the masterpiece of the Spanish language, he did not even make it earn money.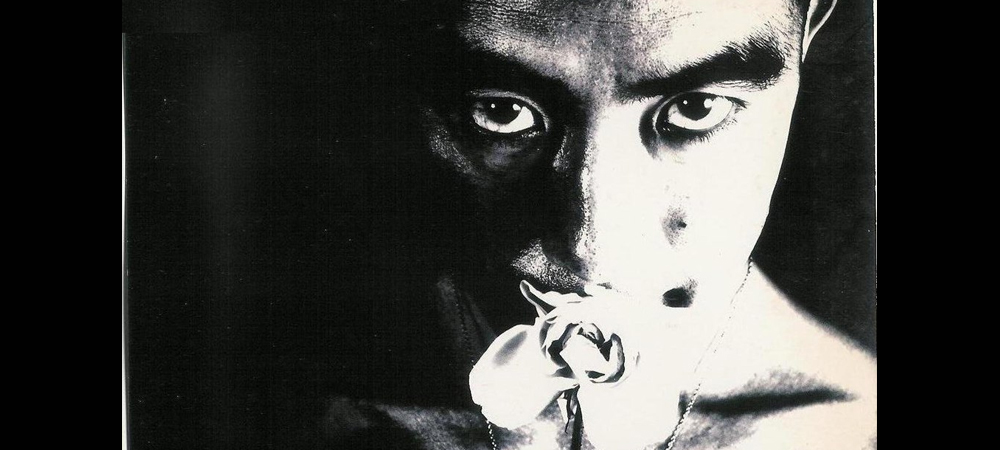 Yukio Mishima Biography
Yukio Mishima (January 14, 1925 – November 25, 1970) was a novelist, essayist, poet, and critic. He was born in Tokyo, Japan. His birth name was Kimitake Hiraoka. His father Shizue served as Secretary of Fisheries for the Ministry of Agriculture and his mother Azusa Hiraoka was completely devoted to the household. Despite this, Yukio was in the care of his grandmother, Natsu. During this time, the little boy had no contact with his parents. Natsu had mental problems and on many occasions, she was violent and had a madness crisis, this was later portrayed in Yukio's works.
Beginnings
He learned a taste for letters and languages from his grandmother. When he was 12 years old, Mishima began to write his first stories, besides, he had already read a large number of books by authors such as Oscar Wilde and Rilke, as well as numerous Japanese classics. He attended a fairly prestigious school called the Peers School, attended by the Japanese aristocracy, and eventually extremely wealthy commoners. But, then he realized that it was the worst decision he made. He spent six miserable years in this place.
He never built friendships and was sometimes attacked by his peers. The only redeemable of that time was his participation in the editorial board in the literary society of the school, thanks to this he was able to achieve a great aptitude for literature. His performance was so good that he was commissioned to write a story for the prestigious literary magazine, Bungei-Bunka. He presented a work called Hanazakari no Mori (The forest in all its splendor). Later, the story was published in 1944, due to the war it had to be published in a small print run due to a shortage of paper.
In his youth, he suffered from tuberculosis, for this reason, he avoided doing military service and participating in the war. But for Mishima, it was taken as something negative and shameful. One of Mishima's dreams before he became a writer was to be a kamikaze pilot. It was glorious for him to die heroically for his homeland. Frustrated, he decided to spend a lot of time writing until his father disagreed and forbade him. Mishima had to do it at night, supported and protected by his mother Shizue, who always read his stories. Then his father ordered him that he should study law and not literature.
Trajectory
Graduated from the University of Tokyo in 1947, Mishima never stopped writing during his university career. He got a job as a civil servant in the Japanese Ministry of Finance. But this work was so exhausting that he decided to leave it with the support of his father a year later.At that time he was able to dedicate all his time to writing. Mishima began to write all kinds of works: novels, plays, short stories, also poems, articles, and essays. Usually, his work was devoted to dark and stark themes, although contrasted with the delicacy and restraint of his style. His works led him to have worldwide recognition and to be the best-known Japanese writer abroad.
Mishima's works
The way he expresses desire and rejection, beauty, and violence, is of great attraction to the public. Mishima received the influence of Nihon Romanha, a writer belonging to Japanese romanticism, who emphasized the unity of Japan and its cultural values. This was a vehicle to reinforce nationalist ideology and more in times of war. However, Mishima was also interested and was a great admirer of modern Western literature. His first extensive work The Forest in Flower, was published in 1941. This work, like The Cigarette (1946), and Thieves (1948) were written during World War II and show the total departure from the tragic reality of war and of defeat.
In 1949 he published a work that quickly gained popularity: Confessions of a mask, a work that marked the definitive consecration of him in the literary world. Although some critics showed bewilderment and reservations about the particularity of the subject (because the protagonist confessed his homosexuality) certainly this represented a novelty in Japanese literature. Mishima was drawn to the aesthetic values ​​of Western classicism. The Golden Pavilion (1956) was his most successful work in the 1950s.
In 1958, he traveled to the United States and upon his return, Mishima married the daughter of a well-known painter. A year later, Kyoko's House was published, it did not receive the favors of the critics. He always tried to reflect his taste for the values ​​of the authentic Japanese based on the values ​​of the samurai. In this sense, fascinated by the ideology of warriors, he wrote The Way of the Samurai and In Defense of Culture (1968). Mishima presented himself as a defender of the restoration of the values ​​of the prewar and militaristic culture. The author was a man concerned about corporality and the state of the body, for this reason, he was a lover of the Martial Arts.
From 1955 Mishima began an intense program of physical activity and also resorted to military training at the Sietai base, together with a group of university students. His enormous literary production, among which, along with those already mentioned, stand out: The prohibited color (1951), The death of mid-summer (1953), The voice of the wave (1954), The taste of glory (1963) and Thirst for love (1964).
After the Banquet (1960), one of his most successful novels, he wrote Patriotism (1961) and Death in the afternoon, and other stories (1971), a compilation of short stories representative of a time when he was dying in the name of noble ideals.
Among his theatrical production of these years, it is worth mentioning Madame de Sade (1965) and My friend Hitler (1968). His most popular work is: The sea of ​​fertility, composed of the novels Snow of spring (1966), Runaway horses (1968), The temple of the dawn (1970) and The corruption of an angel, completed the latter days before his death. In this work, a critique of Japanese society is made for the loss of traditional values. Yukio Mishima was concerned about the strong westernization of his country and analyzed its transformation from a pessimistic and critical perspective.
This terrible vision of Mishima led him to embrace suicide as the only way out of him, ending his life on November 25, 1970.