Louis Jacques Daguerre biography
Louis Jacques Mandé Daguerre (November 18, 1787 – July 10, 1851) was a French painter and inventor, pioneer of photography. He was born in Cormeilles, Paris. Within a bourgeois family of Basque ancestry. His father was a cleric, who did not have great economic resources. So, he received a very basic education that ended at fourteen. At this age, he had to learn to fend for himself. Although at the beginning it was difficult, his frank intelligence and using his extraordinary aptitude for drawing, Daguerre began as an architect's practitioner. In this work he learned to draw plans, draw and draw in perspective.
Such instructions were used in his favor to perform as an apprentice with the famous and famous scenario designer for theater and opera, Degoti. He continued in this work for three years, which he left in 1804 to become an assistant to Prevost, the most outstanding set designer in Paris at the time. Daguerre took this opportunity to publicize his knowledge and work. His works consecrated him among the most important men of the theater in his time.
His works reached the summit when he created and directed his show called Hall of the Diorama, in a gigantic venue 100 meters long by 20 wide, large painted canvases were arranged, with these canvases it was to give the feeling of three-dimensional reality with the help of tools such as lights and transparencies that impacted the canvases. Unfortunately, on March 8, 1838, a disastrous fire destroyed the building where the work was located. Daguerre was devastated and very depressed by this situation.
Louis Daguerre, put his eyes on another project, contacted his compatriot Nicéphore Niépce, who since 1820 experimented with Judea bitumen plates inside a dark chamber, in which he obtained rudimentary photographic images after an exhibition of several hours, and proposed an alliance to carry out several projects, one of them the perfecting of the procedure of fixation of the image, to reduce the times of exhibition and to obtain instantaneous images of great clarity.
His interest in the photographic process was great. It was not a baseless whim. Daguerre was a painter and was aware that at that time the bourgeoisie increasingly demanded more portraits, but the remuneration was not the same. The new social class wanted to immortalize himself, but not continuously had the resources to solve the high costs that represented a large portrait. For this reason, cheap pictorial techniques were created in the art market. In this situation, it was necessary to create new profitable methods.
Daguerre always showed more enthusiasm and enthusiasm than Niepce, so he went ahead despite the difficulties. With great commercial vision, he was totally convinced that he should not launch such an invention without carrying out the necessary tests. Knowing that there were still things to be done, it was essential to perfect the invention. Niepce, on the other hand, had another point of view contrary to that of Daguerre, but he would not achieve any benefit in society, because death surprised Niepce at sixty-nine.
In the contract signed by Niepce and Daguerre it was established that, in case of death, his son Isidoro would inherit the participation in the company. However, although the agreement was made and the son retained an interest in photography, he did not really have the genius or inventiveness of his father and left the business quickly.
Daguerre continued to work tirelessly, obtaining improvements in their method, reducing the exposure time from twenty minutes to only ten minutes using bitumen instead of silver iodide. Thus, in 1837, he succeeded in carrying out his longed-for photographic procedure, which he called daguerreotype and its respective apparatus the daguerreotype. Its use did not take long to spread; in a year half a million daguerreotypes were made in Paris alone. Soon Louis began to market the first camera, which included a complete manual on the procedure.
Thanks to his remarkable success the French government decided to award him, instead of granting a certain amount to the participants of this invention (Daguerre and Isidoro, the son of Niepce), they would grant them a life annuity. This took place on June 15, 1839. One month later, King Louis Philippe signed the decree granting Daguerre 6000 annual francs and Niepce 4000; Upon his death, the widows would receive half of the pension.
Although the technique created by Louis was innovative, it had a difficulty corresponding to the effects on the health of the photographer, since the mercury vapors are toxic. In spite of all this, the daguerreotype was used massively by photographers because it offered a positive image with an extremely fine detail. Also, it was a tool that triggered the origin of the birth of itinerant photographers.
Prior to the Renaissance, perspective became more important, and the dark chambers became more sophisticated. Towards the end of the 18th century, more practical devices were created, some even adding a mirror to reflect the image on a piece of upper glass, which facilitated the tracing of images. The travelers carried small portable dark cameras to record their travels. We see that the daguerreotype was very important because it was one of the first techniques to obtain stable images and boost current photographic techniques.
Louis died on July 10, 1851, in Bry Sur Marne, France. The work of Daguerre was so important that his name is recorded in the list of 72 scientists of the Eiffel Tower, in Paris.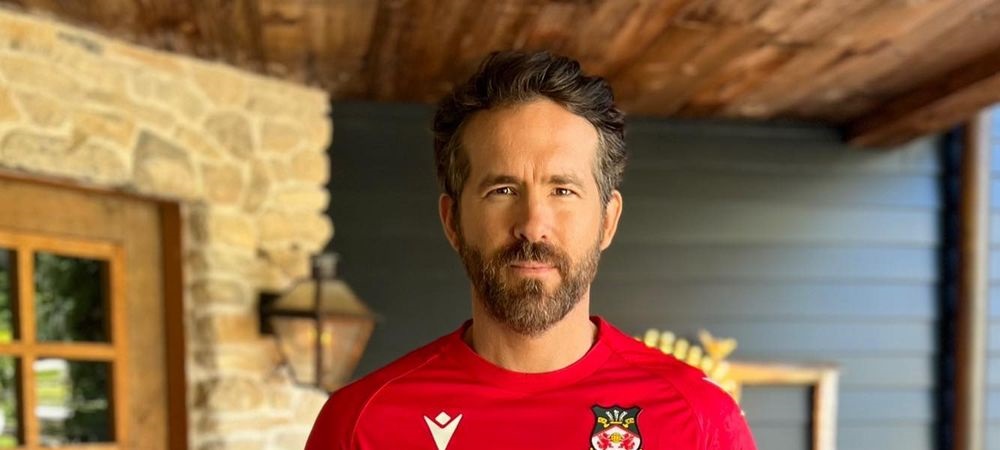 Biography of Ryan Reynolds
Ryan Rodney Reynolds was born on October 23, 1976 in Vancouver, Canada, and he is a well-known actor. When Ryan was born, his mother, Tammy, was a student and a salesperson, while his father, Jim, worked in wholesale food sales and also excelled as a semi-professional boxer. In addition, Ryan has three older siblings.
He studied in his hometown of Vancouver until 1994 when he decided to join a theater group as an extracurricular activity while attending Kwantlen College. However, his passion for acting became a vocation, and Ryan dropped out of college to devote all his time and energy to his acting career.
Debut as an actor
He quickly landed small roles in successful and memorable TV series such as "Sabrina the Teenage Witch" and "The X-Files". In 1998, his big break came with the series "Two Guys, a Girl and a Pizza Place", which ran until 2001 and catapulted him to fame. The show became very popular thanks to its great comedic content, an area where Reynolds demonstrated perfect skill, but this was not the first time that Ryan had made a name for himself in a Hollywood comedy, as he had already been in "Life During Wartime" in 1997.
Films
After working in several minor jobs, Ryan got his first major role as a protagonist in the crazy "Van Wilder – Animal Party", where he played a college party organizer. The success of the film opened doors for him to work alongside Michael Douglas in "Till Death Do Us Part", support Wesley Snipes in "Blade Trinity" or star in the horror movie "The Amityville Horror". However, at this stage of his career, Ryan stood out mainly as a protagonist in comedies such as "Just Friends", "Waiting" and "Harold & Kumar Go to White Castle". This led him to want to leave his comedic side behind, getting involved in different projects such as the thriller "Smokin' Aces", the independent film "Adventureland" and the action film "X-Men Origins: Wolverine". Later on, he also participated in romantic films such as "The Proposal" and "Definitely, Maybe". However, recognition of his acting ability did not come until Ryan was nominated for a Goya Award for his demanding role in "Buried". It is worth noting that he also brought to life the comic book hero "Green Lantern" and the renowned "Deadpool".
Contracts, curiosities
Prestigious brands like Hugo Boss have not been oblivious to Ryan Reynolds' popularity, charisma, and good looks, offering him contracts to be the face of one of their fragrances: Boss Bottled Night, a fragrance that, through great advertising, managed to convey an irresistible seductive effect.
Two curiosities can be highlighted from his work: first, the nearly 10 kilos of solid muscle he gained thanks to rigorous physical training to bring Hannibal King to life in "Blade: Trinity"; and second, his appearance on the animated TV series Zeroman, in which he lent his voice to the character Ty Cheese. In addition, like many Hollywood stars, Ryan Reynolds has an eccentricity outside the world of entertainment: a great passion for motorcycles, of which he owns three collector's items, one of which was designed exclusively for him and is none other than a Harley Davidson.
Romantic relationships
Regarding his personal life, Ryan Reynolds was in a romantic relationship with singer Alanis Morissette from 2002 to 2007. The couple got engaged in 2004, but in July 2006, People magazine reported that they had separated, although neither of them officially confirmed the news. Shortly after, in February 2007, they decided to end their engagement by mutual agreement. In May 2008, Reynolds announced his engagement to actress Scarlett Johansson, and they got married on September 27 of the same year. However, in December 2010, the couple announced in a statement to People magazine that they had decided to end their marriage.
So, on September 9, 2012, he married the actress Blake Lively in Mount Pleasant, South Carolina. In October 2014, they announced that they were expecting their first child, and in December of that same year, Ryan Reynolds and his wife Blake Lively became parents with the birth of their daughter: Ines. Later, on April 14, 2016, his wife's second pregnancy was confirmed, and on September 30, 2016, he became a father for the second time to a boy named James.