Louis Jacques Daguerre biography
Louis Jacques Mandé Daguerre (November 18, 1787 – July 10, 1851) was a French painter and inventor, pioneer of photography. He was born in Cormeilles, Paris. Within a bourgeois family of Basque ancestry. His father was a cleric, who did not have great economic resources. So, he received a very basic education that ended at fourteen. At this age, he had to learn to fend for himself. Although at the beginning it was difficult, his frank intelligence and using his extraordinary aptitude for drawing, Daguerre began as an architect's practitioner. In this work he learned to draw plans, draw and draw in perspective.
Such instructions were used in his favor to perform as an apprentice with the famous and famous scenario designer for theater and opera, Degoti. He continued in this work for three years, which he left in 1804 to become an assistant to Prevost, the most outstanding set designer in Paris at the time. Daguerre took this opportunity to publicize his knowledge and work. His works consecrated him among the most important men of the theater in his time.
His works reached the summit when he created and directed his show called Hall of the Diorama, in a gigantic venue 100 meters long by 20 wide, large painted canvases were arranged, with these canvases it was to give the feeling of three-dimensional reality with the help of tools such as lights and transparencies that impacted the canvases. Unfortunately, on March 8, 1838, a disastrous fire destroyed the building where the work was located. Daguerre was devastated and very depressed by this situation.
Louis Daguerre, put his eyes on another project, contacted his compatriot Nicéphore Niépce, who since 1820 experimented with Judea bitumen plates inside a dark chamber, in which he obtained rudimentary photographic images after an exhibition of several hours, and proposed an alliance to carry out several projects, one of them the perfecting of the procedure of fixation of the image, to reduce the times of exhibition and to obtain instantaneous images of great clarity.
His interest in the photographic process was great. It was not a baseless whim. Daguerre was a painter and was aware that at that time the bourgeoisie increasingly demanded more portraits, but the remuneration was not the same. The new social class wanted to immortalize himself, but not continuously had the resources to solve the high costs that represented a large portrait. For this reason, cheap pictorial techniques were created in the art market. In this situation, it was necessary to create new profitable methods.
Daguerre always showed more enthusiasm and enthusiasm than Niepce, so he went ahead despite the difficulties. With great commercial vision, he was totally convinced that he should not launch such an invention without carrying out the necessary tests. Knowing that there were still things to be done, it was essential to perfect the invention. Niepce, on the other hand, had another point of view contrary to that of Daguerre, but he would not achieve any benefit in society, because death surprised Niepce at sixty-nine.
In the contract signed by Niepce and Daguerre it was established that, in case of death, his son Isidoro would inherit the participation in the company. However, although the agreement was made and the son retained an interest in photography, he did not really have the genius or inventiveness of his father and left the business quickly.
Daguerre continued to work tirelessly, obtaining improvements in their method, reducing the exposure time from twenty minutes to only ten minutes using bitumen instead of silver iodide. Thus, in 1837, he succeeded in carrying out his longed-for photographic procedure, which he called daguerreotype and its respective apparatus the daguerreotype. Its use did not take long to spread; in a year half a million daguerreotypes were made in Paris alone. Soon Louis began to market the first camera, which included a complete manual on the procedure.
Thanks to his remarkable success the French government decided to award him, instead of granting a certain amount to the participants of this invention (Daguerre and Isidoro, the son of Niepce), they would grant them a life annuity. This took place on June 15, 1839. One month later, King Louis Philippe signed the decree granting Daguerre 6000 annual francs and Niepce 4000; Upon his death, the widows would receive half of the pension.
Although the technique created by Louis was innovative, it had a difficulty corresponding to the effects on the health of the photographer, since the mercury vapors are toxic. In spite of all this, the daguerreotype was used massively by photographers because it offered a positive image with an extremely fine detail. Also, it was a tool that triggered the origin of the birth of itinerant photographers.
Prior to the Renaissance, perspective became more important, and the dark chambers became more sophisticated. Towards the end of the 18th century, more practical devices were created, some even adding a mirror to reflect the image on a piece of upper glass, which facilitated the tracing of images. The travelers carried small portable dark cameras to record their travels. We see that the daguerreotype was very important because it was one of the first techniques to obtain stable images and boost current photographic techniques.
Louis died on July 10, 1851, in Bry Sur Marne, France. The work of Daguerre was so important that his name is recorded in the list of 72 scientists of the Eiffel Tower, in Paris.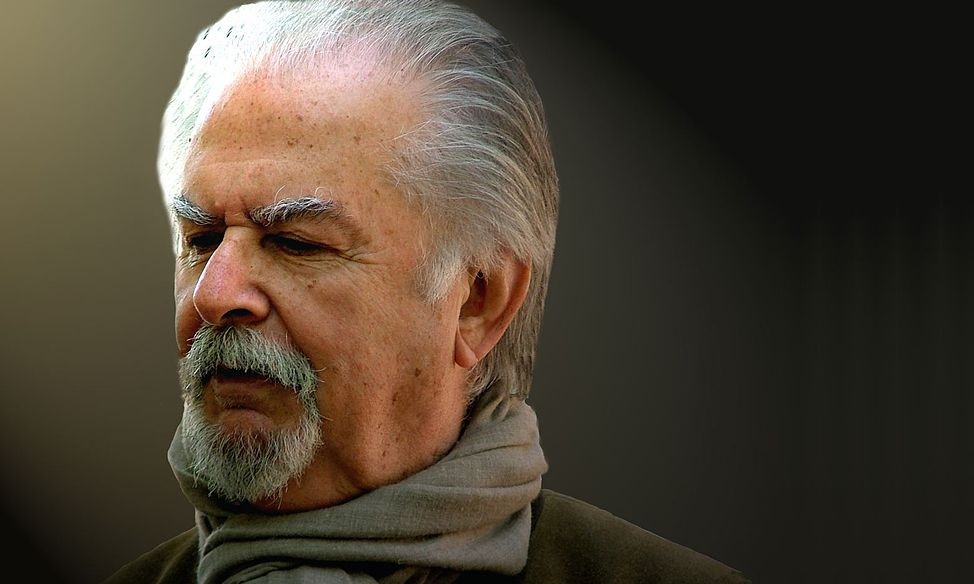 Fernando Botero Biography
Fernando Botero Angulo (April 19, 1932 – September 15, 2023) was a sculptor, painter, muralist, and draftsman, hailing from Medellín, Antioquia, Colombia. He was a Colombian artist known and celebrated for infusing a substantial volume to human and animal figures in his works.
Early Years and Beginnings
Fernando Botero was born into an affluent Paisa family, composed of his parents, David Botero and Flora Angulo, along with his older brother Juan David, who was four years his senior, and his younger brother, Rodrigo, who would be born four years after Fernando, in the same year that their father passed away. In 1938, he enrolled in primary school at the Ateneo Antioqueño and later entered the Bolivariana to continue his high school education. However, he was expelled from the institution due to an article he published in the newspaper El Colombiano about Picasso, as well as his drawings that were considered obscene. As a result, he graduated from high school at the Liceo of the University of Antioquia in 1950.
In parallel to his studies, Fernando attended a bullfighting school in La Macarena at the request of one of his uncles. However, due to an issue related to bullfighting, Botero left the bullring and embarked on a journey into painting. In 1948, he held his first exhibition in Medellín. Two years later, he traveled to Bogotá where he had two more exhibitions and had the opportunity to meet some intellectuals of the time. He then stayed at Isolina García's boarding house in Tolú, which he paid for by painting a mural. Once again in Bogotá, he won the second prize at the IX National Artists Salon with his oil painting "Facing the Sea".
"Ephemeral art is a lesser form of expression that cannot be compared to the concept of art conceived with the desire for perpetuity. What many people fail to understand is that Picasso is a traditional artist"- Fernando Botero
Due to the prize from the IX Salon and the sale of several of his works, Fernando Botero traveled to Spain in 1952 to enroll at the Royal Academy of Fine Arts of San Fernando in Madrid. There, he lived by selling drawings and paintings in the vicinity of the Prado Museum. In 1953, he went to Paris with filmmaker Ricardo Irrigarri, and later, they both traveled to Florence. Here, he entered the Academy of San Marco, where he was heavily influenced by Renaissance painters such as Piero della Francesca, Titian, and Paolo Uccello.
Career and Personal Life
In 1955, Botero returned to Colombia to hold an exhibition featuring several of his works created during his time in Europe, but it was met with a lukewarm reception from the public.
In 1956, he married Gloria Zea, with whom he would later have three children: Fernando, Juan Carlos, and Lina. The couple traveled to Mexico City, where Fernando Botero was eager to see the works of Mexican muralists, but this experience left him disillusioned. Consequently, he began searching for his own artistic style, drawing influence from both the Mexican artist Rufino Tamayo and the Colombian artist Alejandro Obregón. In this quest, he started experimenting with volume, initially in still lifes, and gradually extending this approach to other elements.
In 1957, he successfully exhibited in New York, showcasing his new artistic sensibility. The following year, he returned to Bogotá, where he was appointed as a professor at the School of Fine Arts at the National University of Colombia. He presented his work "La Camera Degli Sposi" at the X Colombian Artists Salon, winning the first prize and becoming the country's most prominent painter. This piece sparked some controversy as it was initially censored for being almost a parody of Andrea Mantegna's "La Cámara de los Esposos". However, it was later reinstated in the exhibition on the advice of Marta Traba. Subsequently, Fernando Botero exhibited his works in various spaces in the United States, where a businessman from Chicago purchased "La Camera Degli Sposi".
"Fernando Botero and his works are the finest ambassadors of our country in this land of navigators and discoverers, of poets and fado singers"- Juan Manuel Santos
In 1960, Botero separated from Gloria Zea and traveled to New York. He led a modest life here as the New York art scene was primarily inclined towards abstract expressionism. Consequently, Botero was influenced by artists like Pollock, which led him to experiment with color, brushwork, and format, to the point of nearly abandoning his distinctive style characterized by the manipulation of volume. Aware of this, Botero returned to his usual style of flat colors and figurative representations.
Starting in 1962, he began a series of exhibitions in both Europe and the United States, as well as in Colombia. By 1970, the year his son Pedro was born to his second wife, Cecilia Zambrano, Fernando Botero had already become the world's most sought-after sculptor. However, in 1974, his son Pedro tragically died in a traffic accident, leading to his second divorce and leaving significant marks on his artistic endeavors.
In 1978, the Colombian painter married Sophia Vari, a renowned Greek artist with whom he shared a significant part of his life, until sadly, she passed away in May 2023.
Since 1983, Fernando Botero has been exhibiting his works and donating them to various cities around the world. As a result, we can find his pieces in the streets of Medellín, Barcelona, Oviedo, Singapore, and Madrid, among others. In 2008, the Autonomous University of Nuevo León in Mexico conferred upon him an honorary Doctorate.
Death
Renowned Colombian artist, Fernando Botero, died on September 15, 2023, in Monaco at the age of 91 due to pneumonia. His artistic legacy will endure forever. In his hometown, seven days of mourning were declared.
Top 10 Famous works by Fernando Botero
Some of the most recognized works by Colombian painter and sculptor Fernando Botero:
"Pedrito on Horseback" / "Pedrito a Caballo" (1974): This is an oil painting on canvas measuring 194.5 cm x 150.5 cm. For Botero, this work is his masterpiece and a refuge during a personal tragedy. The child depicted is Pedro, his son from his second marriage, who tragically passed away in an accident when he was young.
"Mona Lisa at 12 Years Old" / "Mona lisa a los 12 años" (1978): This piece stands out as a unique version of Leonardo da Vinci's famous painting, the Mona Lisa. Painted in oil on canvas and measuring 183 cm x 166 cm, Botero incorporates his characteristic style of voluptuous and rounded figures into this work, which has become one of his most distinctive pieces.
"Woman's Torso" / "Torso de Mujer" (1986): It is a majestic bronze sculpture that rises to an impressive height of approximately 2.48 meters. It is often affectionately referred to as "La Gorda" ("The Fat One"). This artwork finds its home in Parque de Berrío, located in the captivating city of Medellín.
"Woman with Mirror" / "Mujer con Espejo" (1987): An imposing bronze sculpture weighing 1000 kg. It is located in Plaza de Colón, in the heart of Madrid, Spain. The artwork captivates the gaze with the portrayal of a woman peacefully lying face down on the ground, holding a mirror in her hands. Her expression reflects deep introspection and enigmatic melancholy.
"The Orchestra" / "La Orquesta" (1991): In this oil on canvas artwork, measuring 200 cm x 172 cm, Botero presents a band of musicians with a singer, all immersed in a spirit of celebration. The artist aims to convey a sense of harmony and joy through his portrayal.
"Woman Smoking" / "Mujer Fumando" (1994): It is a creation executed in watercolor, spanning dimensions of 122 cm x 99 cm. In this work, Maestro Botero skillfully captures the essence of a woman elegantly holding a cigarette between her fingers. His meticulous focus on voluptuous forms, posture, and the serene expression of the figure masterfully combine to emphasize the sensuality and profound intimacy of the moment captured in the artwork.
"Man on Horseback" / "Hombre a Caballo" (1996): This bronze sculpture is one of the most iconic works in the artist's career. It depicts a rider in a majestic and proud posture. Over the years, this imposing work has been exhibited in multiple cities around the world, solidifying its place as a prominent piece in the sculptor's body of work.
"The Horse" / "El Caballo" (1997): This iconic sculpture showcases a horse of majestic presence and a distinctive rounded form, sculpted in bronze and measuring approximately 3 meters in height. This masterpiece reflects Botero's profound passion for horses while also serving as a powerful representation of the mythical Trojan Horse.
"The Death of Pablo Escobar" / "La muerte de Pablo Escobar" (1999): This artwork, created using the oil on canvas technique, has dimensions of 58 cm x 38 cm. While not considered a masterpiece, this artistic piece represents one of the most significant moments in Colombia's history. Fernando Botero captures, in his distinctive style, the moment of the death of the drug lord Pablo Escobar, addressing issues related to violence and criminality that have marked the country's history.
An interesting detail is that, although Pablo Escobar admired Fernando Botero's art, it cannot be said that the admiration was mutual. The painter created two works depicting the death of the drug trafficker.
"Boterosutra Series" / "Serie Boterosutra" (2011): This work by Botero is part of an erotic art collection called Boterosutra, marking a milestone in the history of Colombian art as the first artistic representation of sexual intimacy between lovers. This series comprises around 70 small-sized pieces created using various techniques, including colored drawings, watercolors, brushstrokes, and also black and white, all of which constitute one of the most contemporary works by the painter.