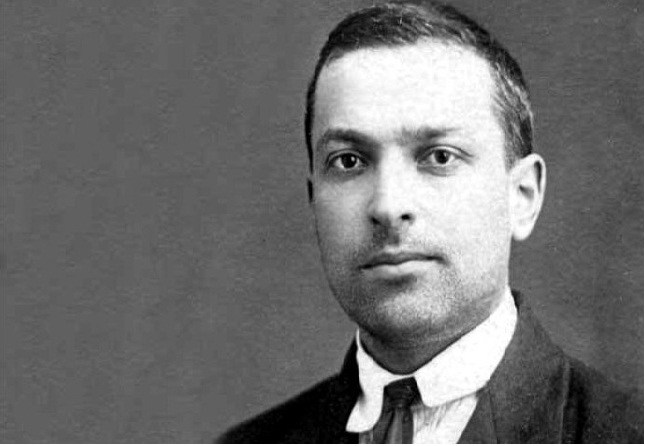 Lev Vigotsky Biography
In the bosom of a Jewish family near Vitebsk, Lev Vygotsky was born, the second of eight children. He was born on November 17, 1896, in present-day Belarus and died on June 11, 1934, in Moscow. Considered the precursor of historical-cultural psychology; amateur theater and Shakespeare was characterized by being very analytical. He also decided to rewrite his surname Vygotsky, instead of Vygodski ("benefit" in Russian).
His family wanted him to study medicine at the university, but shortly after registering he passed into law at the Moscow State University. After one year, he enrolled in the faculty of philosophy and letters of the popular university while studying law he continued to research on philosophy. These universities were very open in cultural aspects, since they accepted women and people of any religion, for this reason, they were not recognized by the Tsarist educational authorities.
When finishing the university, he wanted to dedicate himself to the education, central subject in his intellectual life. At first, he worked as a professor of psychology in Gomel and then moved to Moscow where he had students who would be his collaborators and followers, A. R. Luria and A. N. Leontiev. But around that time the October Revolution started, where discrimination against Jews was abolished and Lev Vygotsky began to be linked to politics. That is why he became an intellectual and cultural celebrity. He managed to teach Russian grammar and literature, psychology and logic, aesthetics and history, directed the theater section of a newspaper and founded a literary magazine. All this in different schools and institutes. He read Karl Marx, Friedrich Engels, Baruch Spinoza, Friedrich Hegel and Sigmund Freud.
"Experience teaches us that thought does not express itself in words, but rather realizes itself through words." Lev Vygotsky
Unfortunately, in the midst of his busy life and research, he contracted tuberculosis in 1919 and was sent to a sanatorium, since at the time they thought it was necessary to isolate him from any kind of physical contact. However, he managed to overcome the disease (although his life would be very short) and started a laboratory in psychology to study children with learning delays of all ages. In this experiment, he was able to gather the information that would appear in the book Pedagogical Psychology, published in 1926. Lev Vygotsky married a little earlier with Rosa Nóievna Sméjova, with whom he had two daughters: Guita Lvovna Výgodskaya and Ásya Lvovna Výgodskaya.
He worked along with great psychologists who would later be recognized and who somehow permeated their influence. They tried to reformulate psychological theories from the social context to use pedagogical strategies that would help with language, not only to normal children but also to children who were considered "abnormal" at the time (left-handed, mentally retarded or some kind of cognitive defect).
In 1926, he relapsed gravely for his tuberculosis while finishing his thesis on the psychology of art. Although he managed to recover his health, he declined a bit in spirit and stopped publishing, although he continued with his research in psychology and education. That is why he began to read other writers and researchers in that field such as Jean Piaget, Wolfgang Köhler, and William Stern.
Already widely recognized for his work, in 1929 he was invited to train pedagogues at the University of Central Asia, and in 1930 he led a seminar with film director Sergei Eisenstein and linguist Nikolai Marr. Likewise, detractors of his research began to appear, and his own group was divided by the directions and intentions of his research.
Lev Vygotsky undertook a great project to answer the criticisms of his work and thus took out the book Thought and Speech. But soon after, he would fall ill and dictate the last chapters from his bed. He was buried in 1934 in the Novodevichy cemetery.
Vygotsky is recognized for trying to unite the social and the science, thus he thought that the "historical" dimension was the very center of psychology, and therefore culture was a very important factor since he considered mental processes as of a social nature. He also investigated language as a constructor of the mind and its progress in the child, passing through states that he defined as emotional, concrete objects and abstraction.
"The most admirable thing is that the consciousness of language and social experience arise contemporaneously and in an absolutely parallel way." Lev Vygotsky
He also gave great value to the social and cultural context of learning and by beginning to use language. Therefore, it is considered one of the most outstanding theorists of the psychology of development (of learning) and founder of historical-cultural psychology. It is also said that he was a precursor in neuropsychology because at the end of his life he tried to combine his knowledge in medicine with his vast knowledge in psychology and literature.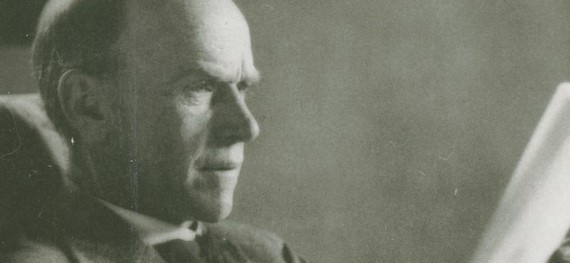 Elton Mayo biography
Elton Mayo (December 26, 1880 – September 7, 1949) psychologist, professor, and researcher. He was born in Adelaide, Australia. Upon finishing high school, with excellent grades, he decided to study philosophy at the University of Adelaide. Upon completion, he got a position as a professor at the University of Queensland. But after a few years, he resigned to go to a better job proposal at the University of Pennsylvania where he continued to develop his research in various textile companies.
His studies focused on the importance of organizational sociology and psychology in work environments. After a time he moved to the United States, specifically to the business school of Harvard in 1926. It was there where he carried out his most important study: the Hawthorne research he developed for 5 years. At the end of World War II, he moved to England to meet his wife and daughters. There he began to collaborate with the British industry in the recovery after the war.
In 1927, May undertook a pioneering socioeconomic experiment in the field of industrial research. This study was named the Hawthorne Investigation, the name is due to the Hawthorne electric company, where it was executed. During the investigation, several temporary reforms were made in the schedules, salaries, breaks, lighting conditions and degrees of supervision. All levels of the company were affected. The intention was to determine, through observation, what would be the most favorable conditions to boost and increase productivity.
At first, Mayo thought that economic stimuli would serve as a strategy to increase employee efficiency. However, the results were surprising and contradicted the postulate. In that sense, what caused the increase in productivity was the greater attention that was being paid to employees. The results of that project published in 1939 by the associated researchers F.J. Roethlisberger and William J. Dickson, in the book Management and the Worker caused great surprise and astonishment. Actually, it was a discovery that revolutionized the thinking of the presidents of companies and industry at all levels.
As of that moment, many companies changed their methods. Mayo was concerned to capture their knowledge and research results. For this reason, he published in 1933 the human problems of industrial civilization, for that moment it was a very important job, even today they are still a text of forced reading. In this book, it is exposed that human relationships in the workplace were generating a problem of social level in modern civilization. Although it is true that industrialization accelerated production and promoted economic growth, that does not mean, for May, that the living conditions of people have improved, even at a lower level.
It is clear to observe that Mayo had a clear political stance stating that the tension between employers and workers would not be solved by socialism. For him, psychology was the only tool that could contribute to the understanding and resolution of this problem. One of the reasons why this Australian psychologist became so popular is because he demonstrated the importance of social relationships within work environments. Although their theories have been subject to re-evaluation and reformulation, they remain an important basis for studies of labor relations.
The contributions of this Australian have sought the advance of industrial sociology in the United States in the first half of the twentieth century. Throughout his life, Mayo continued to undertake research and tests in various factories, especially North American industries, with the intention of understanding the way in which social relations determine the productivity of companies.
Thanks to these studies he managed to elaborate theories about labor interactions, these theories are currently in force. Much of the admiration for this social scientist is to deepen the emotional needs of employees to increase productivity. We understand that for May the human factor is of great importance for the economic and productive progress of a company and in general of society. In short, and according to the results, good labor relations are more motivating than economic incentives.
Returning to the theme of the Hawthorne Effect; it refers to the increase in the productivity of workers when they feel that they are being studied. Now, a fundamental contribution at the beginning of the 20th century was to give the same importance to the understanding of social problems in relation to material problems. This was a turn because for At that time, the efforts of science were focused on the development of the industry. In short, he said that workers cannot be treated in isolation, but must be analyzed as members of a group.
Through observation, this psychologist wanted to understand how the members of a company related to propose really effective motivation strategies. Understanding that there are feelings of envy or superiority among peers. In this sense, it is of great importance that the company knows not only the skills of the worker but their aptitudes with the idea you have an idea of ​​the physical and mental potential of the employee. The previous approaches inspired numerous investigations and laid the foundations in the development of fields such as industrial sociology and organizational psychology.
Regardless of criticism and questioning, Elton Mayo's legacy remains in force to this day. We must mention that his main contribution was to replace the mechanical model of organizational behavior with one that took into account feelings, attitudes, motivational complexity and other aspects of the human subject. This is known as the theory of human relations. The name with which the discovery of the importance of the motivation to the workers was baptized was "pendulum effect". The last years of his life he lived in Guildford, United Kingdom, where he died on September 7, 1949.
Related Content: Industrial Engineering