John Cena Biography
John Felix Anthony Cena, better known as John Cena (April 23, 1977) professional wrestler and actor. Born in West Newbury, Massachusetts, his parents are John Sr (known as Johnny Fabulous) an announcer and businessman wrestling and Carol Cena, of Italian and Canadian descent, respectively. From his childhood, John expressed his passion for sports. At 15 he was a gym and wrestling fan, his idols were: Hulk Hogan, Ultimate Warrior, and Shawn Michaels. After graduating from high school, Cena headed to Springfield College in Massachusetts to study physical education, simultaneously demonstrating his prowess on the American football field. In Springfield, Cena became a Division III offensive lineman and team captain.
In 2000, after obtaining his university degree he moved to look for a new life in California, he worked as a bodybuilder. It was not easy for John Cena, he had to start getting economic independence and stability, with only $ 500 in his pocket. He had to work in various trades, he was a limousine driver, he folded towels and cleaned toilets at Gold's Gym in Venice Beach. Although, for his ability to sport he was promoted to coach of the Venice Beach gym.
John Cena ventured into wrestling in 2000. In just one year, the young man signed a contract to work at Ohio Valley Wrestling (OVW). Cena appeared in the WWE in a fight against Kurt Angle on June 27, 2002, that ended up losing. Then, he did it under the character of Dr. Thuganomics, this character was adopted in a special appearance during the fight against The Rock, on the way to WrestleMania 28. From there he trained hard in order to be a wrestler in Ultimate Pro Wrestling where he also created the character, The Prototype.
His development was abysmal, in 2004, he began to build his celebrity status. John Cena won the United States Big Show Championship. Not long after, the title was taken from him, but he recovered it soon. Cena lost the title again, remaining in the hands of his fellow WWE superstar, Carlito. During that time, apparently Cena had certain health complications due to a kidney problem, it is said to have been caused by a blow from one of Carlito's bodyguards. An event that took him away from the ring for a month.
In 2005 and 2006 Cena was involved in several controversies. He had a conflict with champion John Bradshaw Layfield, manager Eric Bischoff and fellow wrestler Chris Jericho. At that time, Cena also had enmity with Edge and Umaga.
In 2007 he fought with former rap star Kevin Federline. John ended up losing that fight for Umaga's help to Kevin Federline. Then, Cena won the rematch against Kevin Federline in the ring. This year, John became the first person to defeat Samoan Bulldozer (Umaga) that year, knocking him out of the undefeated. The Chain Gang Soldier also partnered with Shaun Michaels defeating the team of Randy Orton and Edge. He joined the fight with Cena and Michaels, obtaining the victory.
That same year, John Cena lost his WWE Championship title due to an injury, while fighting against Mr. Kennedy, Cena suffered a pectoral muscle tear when he executed a hip throw. Despite this, the fight ended, clearly defeated. Immediately he was treated medically and the terrible injury was confirmed. He was seven months outside the ring. As a result, he could not fight in the WWE CEO, Vince McMahon took away the title and ended his reign.
In 2008, Cena recovered and in a great sporting moment, managed to reach the final of the Royal Rumble. He won the traditional title of WrestleMania. Cena also had a contest against JBL, which he defeated on the Day of Judgment; in the same way in One Night Stand in a combat of First Blood. However, JBL was able to defeat him at the Brawl parking lot in New York City. In the month of August, it was announced that Cena had suffered a herniated disk in the neck, which was treated in the operating room of Dr. Joseph Maroon on August 25, was out of action for several months, was out of action indefinitely. Rey Mysterio managed to occupy the throne of the fights. Cena underwent a second surgery.
John also participated in the film in a movie of the WWE franchise entitled The Marine, Cena was the protagonist of this film, playing John Triton. The film really was not very well received, it received criticism due to the poor history and some situations out of context that did not represent in the best way the life of the sailors. Even so, Cena fans made sure it was a box office movie, perhaps out of curiosity to see their idol on the big screen.
He was also invited to the BBC Two television show, Top of the Pops and in Jimmy Kimmel Live! Where he promoted his album. He appeared in popular shows such as Late Night with Conan O'Brien, Fuse's Celebrity Playlist, The Best Damn Sports Show Period, MADtv, G4's Training Camp, and MTV's Punk'd. He got a contract as a co-host, with Hulk Hogan, at the 2005 Teen Choice Awards, he was the guest judge at the 2006 Nashville Star, and he appeared on Nickelodeon UK Kids Choice Awards.
The WWE wrestler also moved into the music market, he released his first rap album: You Can not See Me, which reached number 15 on the Billboard 200 list in the United States. The album had the participation of his cousin Tha Trademarc. The subject that gained most popularity was The Time Is Now, one of the songs he played with the popular rap band Estoric. In March 2009, 12 Rounds was premiered, an American action film by director Renny Harlin and produced by WWE Studios. The cast is made up of professional wrestler John Cena, along with Steve Harris, Gonzalo Menendez, Aidan Gillen, Brian J. and the sequels 2 and 3, produced in 2013 and 2015, will be released.
After undergoing a new surgery for an injury in 2016, in January of the following year in Royal Rumble, Cena defeated AJ Styles, winning for the thirteenth time the WWE Championship. He equaled the record of Ric Flair becoming the 16 times World Champion. In April 2017 he took advantage of the culmination of a Wrestlemania 33 peel to ask for the hand of his girlfriend Nikki Bella, who would be his second wife since he was married to Liz Huberdeau for four years.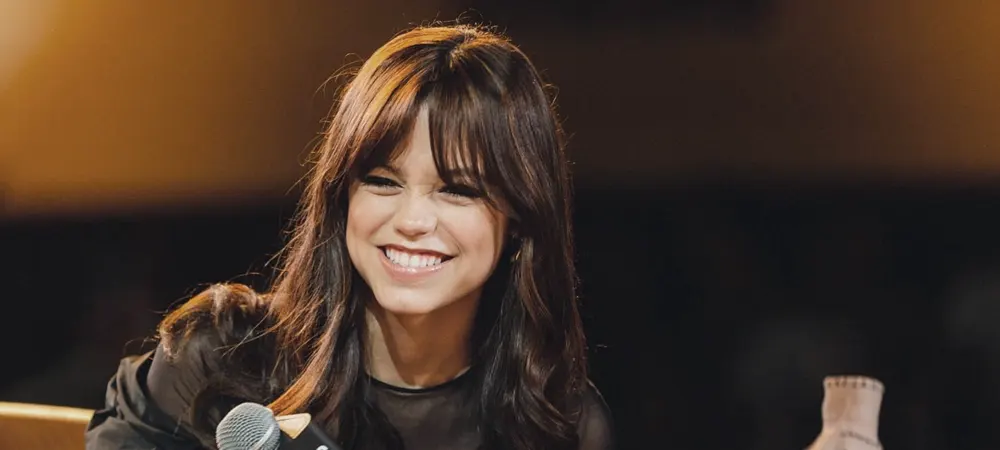 Jenna Ortega biography
Jenna Ortega is an American actress and writer, born on September 27, 2002 in Coachella, California. She is known for her role as Harley Diaz on the Disney series "Stuck in the Middle".
Not much is known about Ortega's early life and childhood. She is the fourth child of Natalie López and Edward Ortega, and comes from a large family with an older brother, two older sisters, and younger twin siblings. She began acting at a young age, and has mentioned that she would have liked to enjoy a more normal childhood experience.
Artistic career
Jenna Ortega showed an interest in acting from a young age. In 2012, she made her debut, appearing in an episode of the comedy series "Rob". She also appeared in an episode of "CSI: NY" as Aimee Moore.
In 2013, Ortega played the role of the vice president's daughter in "Iron Man 3". She also played Annie in "The Purge: Anarchy" that same year.
Ortega was chosen to play young Jane Villanueva in the series "Jane the Virgin". The show tells the story of Jane Villanueva, played by Gina Rodriguez, who becomes accidentally pregnant after being artificially inseminated. The series also stars Jaime Camil, Justin Baldoni, Yael Grobglas, Brett Dier, and Andrea Navedo.
In 2014, Netflix cast Ortega as Darcy, Richie's best friend, in the series "Richie Rich".
Ortega then joined the Disney family, playing Harley Diaz in the series "Stuck in the Middle". The show follows a large Latinx family, with Harley being the middle child among seven siblings. The show shows the chaos and fun of growing up in a big family.
Two years later, Ortega shared the screen with actor David Arquette in "Saving Flora" (A Great Friendship), playing the role of Dawn. In 2019, Netflix released the second season of its highly successful series "You". Ortega played Ellie, the younger sister of Delilah Alves. That same year, she joined the cast of "The Babysitter: Killer Queen" as Phoebe Atwell. In the following year, she appeared on screen with Jennifer Garner, Edgar Ramirez, Julian Lerner, and Everly Carganilla in the Netflix comedy "Yes Day".
In "The Fallout: Life After", Ortega played the role of Vada. The film is about Vada, a high school student who struggles to deal with the emotional aftermath of a school tragedy. The film also stars dancer and actress Maddie Ziegler, Shailene Woodley, Lumi Pollack, Niles Fitch, and Julie Bowen. This film marks a change in Ortega's acting career, as she began to take on more roles in horror and suspense films, such as "Scream 5", "X", and "Studio 666", which was directed by BJ McDonnell and the Foo Fighters.
In 2022, we will see Ortega as Wednesday Addams, also known as Merlina Addams, in Tim Burton's Netflix series "Merlina" (Wednesday). She is currently working on several film projects, and we look forward to seeing more from her in the future.
Ortega's voice has brought characters to life, such as Princess Isabel in the "Elena of Avalor" program and the film "Elena and the Secret of Avalor"; Gabriella Espinosa in "The Green Neighbors"; and Brooklynn in "Jurassic World: Cretaceous Camp".
In 2021, Ortega debuted as a writer with her book "It's All Love".
Ortega is not very active on social media, but she does post content about her family, friends, and work. In an interview, she mentioned that she tries to take breaks from social media, as she knows that it is one of the most commonly used forms of communication, but she needs a break from it. She has more than 8.6 million followers.