Personal information
Full name

Joaquín Ramón Martínez Sabina

Birthdate

February 12, 1949

Age
74 years old
Occupation

Singer and Songwriter

Nationality

Spanish

Height
1.68 m
Zodiac sign
Aquarius
Biography in other languages
Biography of Joaquín Sabina
Joaquín Ramón Martínez Sabina (February 12, 1949) is a composer and singer of urban folk-rock, poet, and painter, widely known as Joaquín Sabina. He was born in Úbeda, Jaén, Spain. His mother, Adela Sabina del Campo, was a housewife, and his father, Jerónimo Martínez Gallego, worked as a police inspector. His family, being very Catholic, enrolled him in a school run by the Carmelite nuns. From an early age, the young Sabina demonstrated his ability in writing poetry and composing music. He formed a band with his friends called Merry Youngs, which mainly covered rock singers such as Elvis Presley, Chuck Berry, and Little Richard.
At that time, he had his first girlfriend, known as Chispa, who was the muse of many of his compositions and some love poems. From the beginning, the father, a notary from Úbeda, of the young woman was against this relationship. So, a few months later, they went on a series of adventures to be together. Joaquín and Chispa went to Granollers and then reunited to escape to the Aran Valley located in Lérida, where they lived together for a time. Sabina returned to resume his studies in a school run by the Salesian Order. He continued writing and learned about Fray Luis de León, Jorge Manrique, and José Hierro. He also read Marcel Proust, James Joyce, and Herbert Marcuse.
He received his first guitar from his father. After finishing high school, he obtained a job as a composer and director of a theater group in Granada. In 1976, he decided to temporarily reside in England, but later returned to Spain and settled in Madrid. During this period, he was closely associated with La Mandrágora, a bohemian art venue where he met Javier Krahe and Alberto Pérez, musicians. Sabina secured a contract with the record label Movieplay and in 1978 released his first album: "Inventario". Then came "Malas Compañías" with the Epic label.
The previous album, which was a hit in 1980, achieved several successes thanks to the songs: "Pongamos que hablo de Madrid", "Calle Melancolía" or "Círculos viciosos". A year later, "La Mandrágora" was released, an album that was well received. His figure began to be compared and placed on the level of great established figures such as Ana Belén, Miguel Ríos, Javier Gurruchaga, Hilario Camacho, Juan Antonio Muriel and Los Secretos. He was invited to participate in the television program "Si yo fuera presidente" by Fernando García Tola and compose television theme songs for programs such as "Con las manos en la masa" and "Esto es lo que hay". In 1985, he established his own label BMG-Ariola.
From his label came the album "Joaquín Sabina y Viceversa," its release was promoted on television, but a controversy arose and the song "Cuervo Ingenuo," performed by Javier Krahe, had to be censored for its reference to President Felipe González. From then on, several important productions were released that were well received among the Spanish audience, and even internationally, these were: "Hotel, dulce hotel" (1987), "El hombre del traje gris" (1988); with songs like "Con un par" from the album "Mentiras piadosas" (1990), and "Nos dieron las diez" from his next work "Física y Química" (1992).
Definitely, since Joaquín Sabina began his music career, he managed to attract the attention of a younger audience than his own generation and was established as a worthy heir to a throne occupied for a long time by the singer Joan Manuel Serrat. This was reaffirmed by the success of his following works: "Esta boca es mía" (1994), his famous song "Ruido," composed by him and Pedro Guerra; "Yo, mi, me, contigo" (1996) was number one in sales, selling 80,000 copies in just one week. He then continued with "Enemigos íntimos" (1998), an album made with Fito Paez, which contains "Llueve sobre mojado," composed and performed by both, and the memorable "19 días y 500 noches".
He has been deserving of several awards for his musical career, receiving the Ondas award for best Spanish artist at the end of the 90s. He was also the winner of the Spanish Music Awards for best pop rock author, created by the Spanish Society of Authors (SGAE) and the Association of Performers or Performers (AIE). He also had a productive and successful tour throughout Spain and Latin America where he shared the theme "19 días y 500 noches", presented "Nos sobran los motivos" (2000).
Upon his return, he worked on "Ciento volando," a book of sonnets inspired and dedicated to filmmakers, actors, writers, bullfighters and singers. Unfortunately, Sabina suffered a cerebral ischemia that prevented him from being on stage for several months. After his recovery, he released "Dímelo en la calle" (2002) and published a book with his entire songbook, "Con buena letra" (2002). At that time, he devoted time to writing and published "Ciento volando de catorce," selling 150,000 copies. Between 2005 and 2006, he released the album "Alivio de luto." Shortly thereafter, he gave a recital at the Madrid Conference Center. In the summer of 2006, he embarked on a tour called "Carretera y top manta."
After several years away from the music scene, in 2011, the singer began the tour "El penúltimo tren" in various countries of Latin America, this would also be held for the first time in the United States. But due to acute diverticulitis, it had to be suspended until October at the Manhattan Center in New York. He was also at the "Músicos en la naturaleza" festival, held in Hoyos del Espino. He embarked on a tour where he presented his musical work with Joan Manuel Serrat: "La orquesta del Titanic." In 2013, he published the book "Muy personal," which included drawings, poems, and fragments of song lyrics. After several successful projects, such as "Garabatos," he released his album "Lo niego todo" in 2017.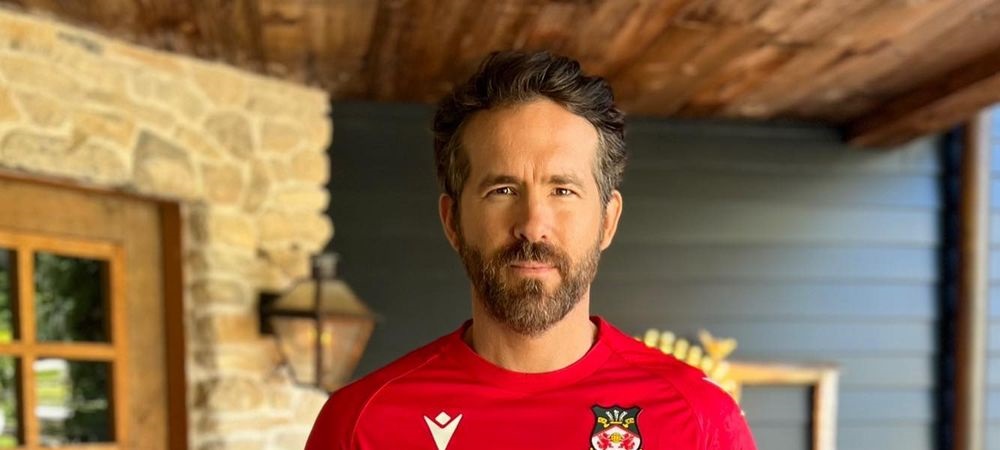 Biography of Ryan Reynolds
Ryan Rodney Reynolds was born on October 23, 1976 in Vancouver, Canada, and he is a well-known actor. When Ryan was born, his mother, Tammy, was a student and a salesperson, while his father, Jim, worked in wholesale food sales and also excelled as a semi-professional boxer. In addition, Ryan has three older siblings.
He studied in his hometown of Vancouver until 1994 when he decided to join a theater group as an extracurricular activity while attending Kwantlen College. However, his passion for acting became a vocation, and Ryan dropped out of college to devote all his time and energy to his acting career.
Debut as an actor
He quickly landed small roles in successful and memorable TV series such as "Sabrina the Teenage Witch" and "The X-Files". In 1998, his big break came with the series "Two Guys, a Girl and a Pizza Place", which ran until 2001 and catapulted him to fame. The show became very popular thanks to its great comedic content, an area where Reynolds demonstrated perfect skill, but this was not the first time that Ryan had made a name for himself in a Hollywood comedy, as he had already been in "Life During Wartime" in 1997.
Films
After working in several minor jobs, Ryan got his first major role as a protagonist in the crazy "Van Wilder – Animal Party", where he played a college party organizer. The success of the film opened doors for him to work alongside Michael Douglas in "Till Death Do Us Part", support Wesley Snipes in "Blade Trinity" or star in the horror movie "The Amityville Horror". However, at this stage of his career, Ryan stood out mainly as a protagonist in comedies such as "Just Friends", "Waiting" and "Harold & Kumar Go to White Castle". This led him to want to leave his comedic side behind, getting involved in different projects such as the thriller "Smokin' Aces", the independent film "Adventureland" and the action film "X-Men Origins: Wolverine". Later on, he also participated in romantic films such as "The Proposal" and "Definitely, Maybe". However, recognition of his acting ability did not come until Ryan was nominated for a Goya Award for his demanding role in "Buried". It is worth noting that he also brought to life the comic book hero "Green Lantern" and the renowned "Deadpool".
Contracts, curiosities
Prestigious brands like Hugo Boss have not been oblivious to Ryan Reynolds' popularity, charisma, and good looks, offering him contracts to be the face of one of their fragrances: Boss Bottled Night, a fragrance that, through great advertising, managed to convey an irresistible seductive effect.
Two curiosities can be highlighted from his work: first, the nearly 10 kilos of solid muscle he gained thanks to rigorous physical training to bring Hannibal King to life in "Blade: Trinity"; and second, his appearance on the animated TV series Zeroman, in which he lent his voice to the character Ty Cheese. In addition, like many Hollywood stars, Ryan Reynolds has an eccentricity outside the world of entertainment: a great passion for motorcycles, of which he owns three collector's items, one of which was designed exclusively for him and is none other than a Harley Davidson.
Romantic relationships
Regarding his personal life, Ryan Reynolds was in a romantic relationship with singer Alanis Morissette from 2002 to 2007. The couple got engaged in 2004, but in July 2006, People magazine reported that they had separated, although neither of them officially confirmed the news. Shortly after, in February 2007, they decided to end their engagement by mutual agreement. In May 2008, Reynolds announced his engagement to actress Scarlett Johansson, and they got married on September 27 of the same year. However, in December 2010, the couple announced in a statement to People magazine that they had decided to end their marriage.
So, on September 9, 2012, he married the actress Blake Lively in Mount Pleasant, South Carolina. In October 2014, they announced that they were expecting their first child, and in December of that same year, Ryan Reynolds and his wife Blake Lively became parents with the birth of their daughter: Ines. Later, on April 14, 2016, his wife's second pregnancy was confirmed, and on September 30, 2016, he became a father for the second time to a boy named James.