James Clerk Maxwell Biography
James Clerk Maxwell (June 13, 1831 – November 5, 1879) is known as the father of electromagnetism. Shy man, curious, religious and amazing intelligence, which led him to be one of the most recognized physicists worldwide. James was born in the city of Edinburgh, Scotland. He developed as an only child in a Scottish middle-class family, his father John Maxwell was a prominent lawyer in the city and his French mother, daughter of a renowned naval judge, she died when James was just nine years old because of abdominal cancer, the same disease that would end Maxwell's life.
During his childhood, he showed to be restless, skillful and very agile mentally, before these abilities his aunt Jane Cay decided to take the responsibility of his basic education inscribing it in the Edinburgh Academy. His performance was exemplary, especially in the areas of physics and mathematics. Although he also won several poetry and English contests.
By 1850 James began his studies at the University of Cambridge, where the eagerness to know and solve in a simple way complicated problems concerning physics generated impression and admiration in his contemporaries. In addition, he was accepted into a major group of the university where he debated various academic and intellectual issues. During his career Maxwell dazzled and aroused all kinds of feelings, for this reason at the end, the prestigious Trinity College in Cambridge offered a place for him, but because of the serious illness of his father due to illness had to give up the square and address to his native land to take care of his father. In 1856, despite the care provided, his father died.
At that time James Maxwell left Edinburgh and became a professor of natural philosophy at the Marischal College in Aberdeen. Marischal College not only gave him the opportunity to develop his intellectual knowledge but also to marry Katherine Mary Dewar, daughter of the director of the university, who is known to have a great interest in physics and who constantly assisted him in the laboratory. His presence in this institution was so relevant that Marischal College commemorated the centenary of his appointment as a professor with a bust prepared by Pilkington Jackson. There are currently two replicas of this bust in the James Clerk Maxwell building of the University of Edinburgh and the James Clerk Maxwell Foundation.
"The science of color must be considered, in essence, as a science of the mind." James Clerk Maxwell
Years later the Cavendish Laboratory appointed him director, at this time Maxwell outlined his academic life to research and ignored teaching, in this sense, James published two classic articles in the study of electromagnetism, one of them was the Treatise on Electricity and Magnetism (1873). Also, it produced remarkable experimental results in what corresponds to the thermodynamic functions, at this stage of his life the presence of Michael Faraday was very important for him because this scientist of advanced age contributed much to his knowledge, specifically, in the field of electrolysis and the principles of electromagnetism.
From that moment Maxwell advanced studies, and reflected his curious and insatiable spirit, in fields such as physics, mathematics, astronomy, chromatic perception, electromagnetism, heat photography, among others. To illustrate better: he adequately described the interaction between electricity and magnetism through his famous equations, established the concept of electromagnetic wave, created a theory in which he suggested the possibility of conceiving electromagnetic waves in the laboratory, applied statistical analysis to the interpretation of the kinetic theory of gases, enunciated the law of equipartition of energy and also developed a meritorious theory on chromatic perception, developing the treaties of tricolor photography.
Finally, in astronomy, after a period between 1855 and 1859 in which he observed the rings of Saturn and pointed, supported in infinite mathematical calculations, which were not solid or fluid rings, but an accumulation of tiny bodies in orbit, placed that otherwise, the annular system could not be stable. This calculation left the world of science impressed. George Biddell Airy, Royal Astronomer of England and professor at the University of Cambridge, said that this research has been "one of the most extraordinary applications of mathematics to physics I have ever seen."
"That Maxwell is a genius, he helped me with the theory of relativity." Albert Einstein
Eight years after his death, in 1876 due to cancer, his postulates on electromagnetic waves gave rise to promote rapid communication and distance, Albert Einstein considered the contributions of Maxwell to science as the most important since Newton's time.
This man and his intellectual legacy continue to be of great importance and his theories are still studied, in the year 2015, the International Year of Light, a homage was paid to Maxwell and a recognition of his publication on electromagnetism. In short, without their discoveries, we would not have satellites, television, radio, radar, mobile phones. The influence of Maxwell's study was the platform for most of the arguments of both the modern quantum mechanics of the twentieth century and the theory of Einsteinian relativity.
Friedlieb Ferdinand Runge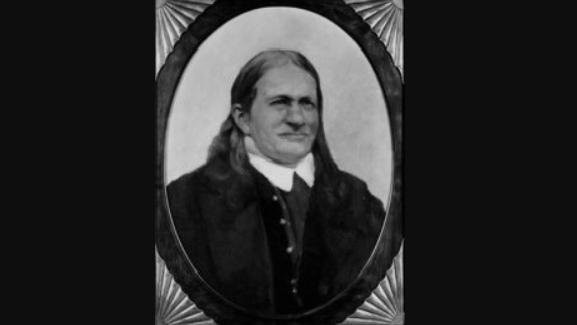 Friedlieb Ferdinand Runge Biography
Friedlieb Ferdinand Runge (February 8, 1794 – March 25, 1867) was born in Hamburg, Germany. Chemist and pharmacist, famous for discovering caffeine in 1820, after being encouraged to study coffee beans by renowned German scientist Johann Wolfgang Goethe.
Runge is considered one of the most prominent scientists of the 19th century. However, he was little appreciated at the time. Among his most outstanding findings are: atropine, aniline, phenol, quinine, pyrrole, and tar distilled dyes, as well as chromatography. Throughout his academic career he served as a professor at the universities of Berlin and Wroclaw, subsequently worked for a pharmaceutical company in which he sought financial support to make his discoveries profitable. However, his efforts were ignored.
Studies and beginnings
He was born into a humble family that lived in Billwerder (Hamburg). His father was a Lutheran pastor. He studied at the primary school located in Schiffbeck, after a few years he began to be interested in science, a passion he has cultivated since then. After carrying out his basic academic training, he chose as a profession the pharmaceutical company, an area in which she quickly excelled, thus earning her own livelihood since she was young. At the beginning of the 1810s, he observed how a drop of belladonna increased the diameter of the pupil of the eye in a cat, thus discovering the mydriatic effect of the plant. In 1816, he entered the University of Berlin, where he studied medicine, two years later he continued his training in Göttingen, the city in which he carried out his practices in chemistry.
Career
At the end of his formative period in Göttingen, he moved to Jena, where shortly thereafter he obtained his Ph.D. in Physics, after presenting an essay in which he delved into the poisoning with Belan and Belladonna. At that time he had as a Professor of Chemistry Johann Wolfgang Döbereiner, a renowned German chemist who invited Johann Wolfgang Goethe to observe Runge's discovery about the effect of belladonna on the pupil, for this the young scientist presented himself with a cat, which had pupils of different diameter, impressed by his discovery, Goethe gave him a box of coffee beans and asked him to analyze the chemical composition of coffee, research that resulted in the discovery of caffeine in 1820.
Before his great discovery, he returned to Berlin, where he began to work as a university professor while continuing to work as a pharmacist. During this period, he lived with the famous physicist Johann Christian Poggendorf who was his school partner in Schiffbeck. Together, they turned their home into a laboratory, where they conducted numerous experiments. At the beginning of the 1820s, he carried out various studies related to indigo dye and its chemical composition (salts and metal oxides), information that was part of his doctoral thesis. He later published Recent phytochemical discoveries, a work in which he delved into this area of ​​science, seeking to establish scientific phytochemistry.
During his stay in Berlin, he began teaching about plants and technical chemistry. In 1823, he traveled to Paris to continue studying, later moved to Wroclaw for a short time, then visited Switzerland, France, Germany, Holland, and England. After traveling through Europe, Runge settled in Wroclaw, a city where he served as an associate professor at the Faculty of Philosophy at the University of Wroclaw, without receiving a fixed salary. In the course of these years he gave various conferences and focused on his research, with the goal of carrying out chemical studies that had a practical benefit; a short time later he left his job at the university to devote himself fully to research. In 1832 he was hired to direct the technical management of a chemical factory sponsored by the Prussian government, located in Oranienburg.
While working at the factory, he discovered the aniline and phenol by distilling the coal tar, aware of the entrepreneurial potential of this discovery, he sought the support of the company. However, the factory director rejected the proposals proposed by Runge. For this discovery, he was exalted at the Industrial Congress in London and was later awarded in Berlin. For this same period, he investigated the intensities of the colors through the filter paper. In 1852 he was fired after being accused of working for a short time, an accusation that was linked to the academic activity of the scientist, who at this time focused on his studies and published about seven books. Runge lived for a short time of the pension of the company, which stopped arriving after the death of the owner.
The last years of his life faced serious financial problems, falling into oblivion. However, he continued to carry out research on practical chemistry, produced artificial fertilizers and wrote several books, including maintenance letters, a book in which he gave advice on the domestic environment, such as preparations, recipes, and Tricks to eliminate stains and odors. After a long academic career the scientist died on March 25, 1867, in Oranienburg, was buried in the municipal cemetery.
Although his studies and approaches were little appreciated in his time, currently Runge, he is considered one of the most relevant scientists of the nineteenth century.
Friedlieb Ferdinand Runge doodle
Google honored the scientist on the 225th anniversary of his birth, becoming the center of the Doodle on February 8th. In the image, the scientist is seen surrounded by his discoveries such as caffeine and the mydriatic effect of belladonna on the cat's eyes.