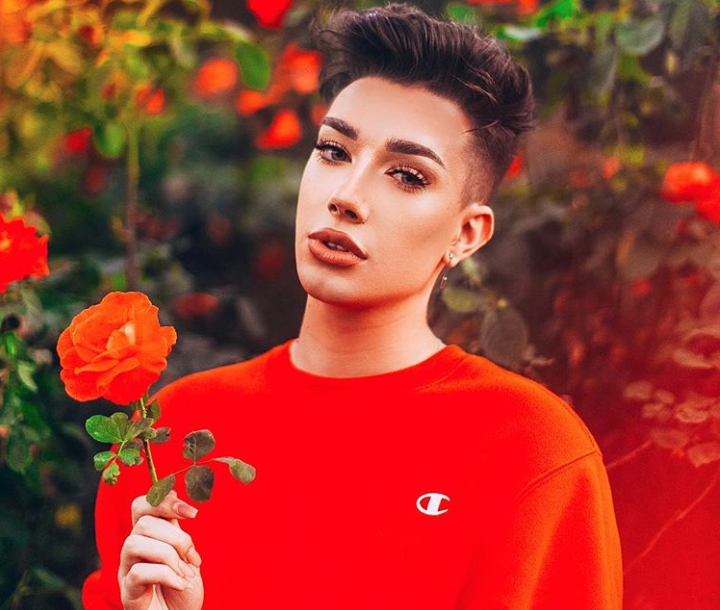 James Charles Biography
James Charles Dickinson (May 23, 1999). He was born in Albany, New York, United States. Youtuber, makeup artist, and American model considered one of the most prominent Internet personalities of recent years. James Charles, began his rise to fame in 2015, after starting to upload his makeup tutorial videos to YouTube. In a short time, his artistic works gained recognition in social networks, becoming viral on all platforms. He rose to fame in 2016, being elected as the first male ambassador for the CoverGirl makeup brand, being sponsored at that time by singer Katy Perry. Since then, he has been considered one of the most prominent figures in the world of makeup. His image has been affected by various controversies. Currently, his YouTube channel has lost a large number of subscribers due to the controversial video by Tati Westbrook.
FAMILY AND BEGINNINGS
Son of a contractor and a conservative mother, James Charles has as brother Ian Jeffrey, makeup artist, and designer known in social networks as Ian Charles. At age twelve he talked about his sexual orientation with his parents and since then he has been openly homosexual. While he was studying at the Bethlehem Central High School, he began to be interested in artistic makeup. With the support of his parents, he began to practice his artistic skills using the basement that his father had adapted for him. At that time he practiced makeup on his friends and himself.
Influenced by the world of social media and interested in becoming known as a makeup artist, he opened his YouTube channel on December 2015, to which he started uploading various tutorial videos and tips on makeup. In his first video, he is seen practicing different combinations of colors on himself, demonstrating his great talent to create incredible looks. Among his first tutorials stand out: Fake Freckles Makeup, Boy Glam Makeup, Chunky Glitter Festival, and Essay Burn Special FX Halloween Makeup.
In a short time, his videos became viral and his account happened to have millions of subscribers. This success on YouTube was also reflected in the social networks of the makeup artist such as Instagram and Twitter, platforms to which she usually uploads images of his creative process (before and after) on friends, clients or himself.
The popularity of the artist in social networks led to various brands of makeup and fashion to put their eyes on him, among these CoverGirl, renowned makeup brand that appointed him his first male ambassador in October 2016. At that time Charles was a trend for his tweet about his graduation photos and his amazing makeup, which he highlighted by taking his lighting with him. Thanks to this, he was appointed CoverGirl's ambassador, being the first man to become that brand image. As CoverBoy, James Charles rose to fame by appearing the cover of the magazine, with strong makeup, made by him, also, he was seen in several advertising campaigns accompanied by the singer and brand ambassador Katy Perry.
JAMES CHARLES CAREER
After being appointed CoverGirl ambassador, James Charles became the image of the advertising campaign for the product So Lashy! BlastPro Mascara, appearing in several ads with renowned brand ambassadors such as Katy Perry, Sofia Vergara, Nura Afia, and the duo Chloe and Halle Bailey (Chloe x Halle). Later he appeared on The Ellen DeGeneres Show, talking about his experience as the first male ambassador for CoverGirl and later he was seen carrying out the CoverGirl Makeup Challenge with actress and model Zendaya. That same year, he was invited to Los Angeles Fashion Week and parade for the first time before a large audience on the Six 1/2 catwalk of Marco Marco. After finishing his term as the brand ambassador, James Charles continued his work in social networks and other prominent fashion events, standing out for his talent and creativity.
Active in social networks, James Charles has uploaded numerous tutorial videos and other samples of his talent, of which his Extreme Drag Transformation, makeup to Iggy Azalea, his reviews on the makeup brand of Kim Kardashian and Rihanna, as well as his creations for Halloween Neon skull makeup and I.T. Pennywise, inspired by the remake of the film based on the work of Stephen King. He recently worked as a makeup artist in the filming of the music video Sally Walker by Iggy Azalea.
SCANDALS
While James Charles is seen as one of the most prominent makeup gurus of recent times, his career has been marked by several scandals and controversies, linked to the inappropriate behavior of the makeup artist. In 2017, he was heavily criticized for his racist joke about Ebola and Africa, in which he mentioned: "I can't believe we're going to Africa today omg what if we get Ebola." A short time later he deleted his comment and published an apology in which he claimed to regret his actions. When everything seemed to return to normal, another scandal broke out, this time his friend Thomas Halbert accused him of having lied about the photo that made him famous (graduation photos), which led many of his fans to criticize him again.
He was recently accused of harassing young people and abusing their influence and power in the networks. In this regard, the Gage Gomez model published a video that comments that the makeup artist pressured him on several occasions to have sexual relations with him in Coachella 2019, even though he had already refused several times. Gomez's comments began to be taken more seriously after the controversy between James Charles and Tati Westbrook, after he began promoting the brand of sugar vitamins for SugarBearHair hair, competition from his friend, Westbrook.
Feeling betrayed, she published the video Bye Sister in which she talks about her relationship with the Youtuber and the inappropriate behavior she has witnessed in recent years, she commented that the young makeup artist has used his power to harass young people.
A short time later, the young man published the video Tati, in which he apologizes for his behavior with her since she has been like a mentor, however, the video has been criticized by fans and other viewers. Currently, both his image and his channel have been affected by the controversy, in a few days, he has lost more than two million subscribers.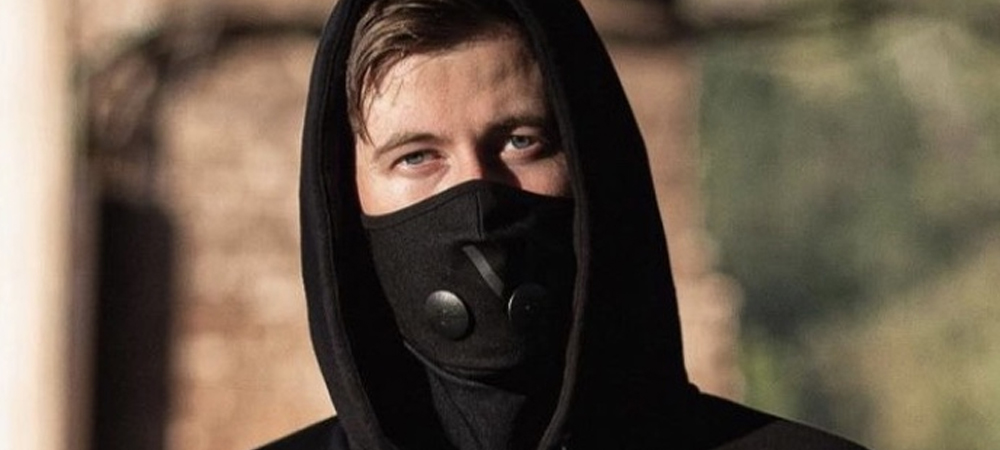 Alan Walker Biography
Alan Walker (August 24, 1997) DJ and producer. He was born in Northampton, England. He lived in Bergen, Norway because at the age of two his parents moved there for work reasons. His interest in music began when he met and closely followed the careers of producers like K-391 and Ahrix, Alan spent hours watching videos of them on YouTube, and also closely followed composers Steve Jablonsky and Hans Zimmer. Thus, Walker began to create his own music from his laptop. He began composing under the pseudonym DJ Walkzz.
His most popular composition in his beginnings was titled Fade (2014) its virtual launch was due to an error by Walker who uploaded it by mistake, but what he did not know is that it would be popular quickly with the public and the record label NoCopyrightSounds (NCS ) with whom he had signed a contract. NoCopyrightSounds launched Faded on its YouTube channel in late 2014. It was very successful and had over 300 million views.
The songs Specter and Force followed in 2015. The same year he managed to sign with the important Sony Music Entertainment (SME), they released Faded, a vocal and remastered version of Faded. The song had the vocal collaboration of Iselin Solheim and contained the instrumental version. Within a few weeks of the release, it began to lead the top positions on the European charts. It got 2 billion views on YouTube, making the song the most popular. Two months later, he released the acoustic version of it, titled Faded (Restrung). Then Walker released Sing Me to Sleep, singer Iselin Solheim reappeared, this time with an instrumental version.
Subsequently, he released three remixes, one of the Coldplay song Hymn for the Weekend, another of the Cash Cash & Digital Farm Animals Millionaire (ft. Nelly) song, and the last of Sia's song, Move Your Body. Before the end of 2016, his followers were able to enjoy his new single Alone. Noonie Bao collaborated. Later, an instrumental remix version and an acoustic version titled Alone (Restrung) was released.
It is important to mention that 2017 was a low production year for Alan Walker: he released his new single Tired, which featured the voice of Irish singer Gavin James and then a remix produced by Kygo was released. We must say that Walker has walked in the paths of the various branches of electronic music, for example, EDM, Progressive House, Drum & bass. He will soon be taking his music to Japan, South Korea, and other surrounding areas. The following year, he started performing in Canada. In 2018 he went on several tours of Europe and Asia.
Alan Walker Songs
Faded
Diamond Heart (feat. Sophia Somajo)
Alone
Darkside (feat. Au / Ra & Tomine Harket)
The Specter
All Falls Down (feat. Noah Cyrus & Digital Farm Animals)
Different World (feat. Sofia Carson, K-391 & CORSAK)
Ignite
Impossible
Sing me to sleep
Without love
Heart
Tired (feat. Gavin James)
Baby don't go
Specter
Do it all for you
Force
Heading Home (I Stand Alone)
My heart Stay.