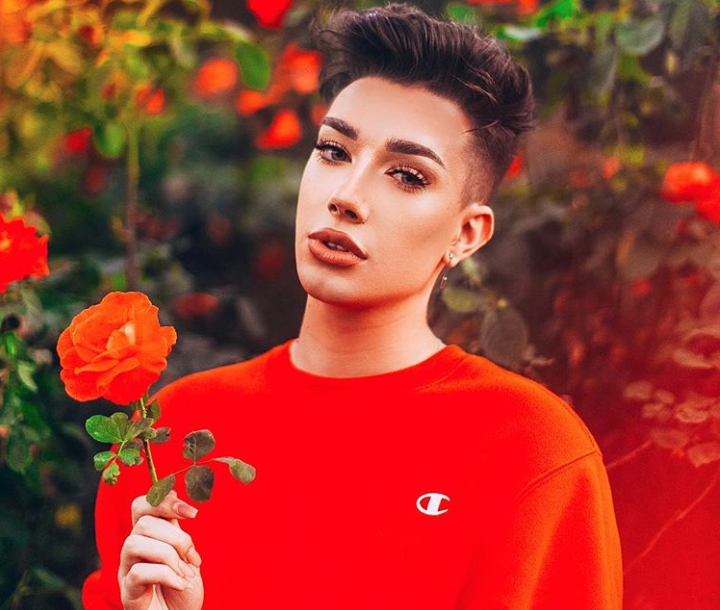 James Charles Biography
James Charles Dickinson (May 23, 1999). He was born in Albany, New York, United States. Youtuber, makeup artist, and American model considered one of the most prominent Internet personalities of recent years. James Charles, began his rise to fame in 2015, after starting to upload his makeup tutorial videos to YouTube. In a short time, his artistic works gained recognition in social networks, becoming viral on all platforms. He rose to fame in 2016, being elected as the first male ambassador for the CoverGirl makeup brand, being sponsored at that time by singer Katy Perry. Since then, he has been considered one of the most prominent figures in the world of makeup. His image has been affected by various controversies. Currently, his YouTube channel has lost a large number of subscribers due to the controversial video by Tati Westbrook.
FAMILY AND BEGINNINGS
Son of a contractor and a conservative mother, James Charles has as brother Ian Jeffrey, makeup artist, and designer known in social networks as Ian Charles. At age twelve he talked about his sexual orientation with his parents and since then he has been openly homosexual. While he was studying at the Bethlehem Central High School, he began to be interested in artistic makeup. With the support of his parents, he began to practice his artistic skills using the basement that his father had adapted for him. At that time he practiced makeup on his friends and himself.
Influenced by the world of social media and interested in becoming known as a makeup artist, he opened his YouTube channel on December 2015, to which he started uploading various tutorial videos and tips on makeup. In his first video, he is seen practicing different combinations of colors on himself, demonstrating his great talent to create incredible looks. Among his first tutorials stand out: Fake Freckles Makeup, Boy Glam Makeup, Chunky Glitter Festival, and Essay Burn Special FX Halloween Makeup.
In a short time, his videos became viral and his account happened to have millions of subscribers. This success on YouTube was also reflected in the social networks of the makeup artist such as Instagram and Twitter, platforms to which she usually uploads images of his creative process (before and after) on friends, clients or himself.
The popularity of the artist in social networks led to various brands of makeup and fashion to put their eyes on him, among these CoverGirl, renowned makeup brand that appointed him his first male ambassador in October 2016. At that time Charles was a trend for his tweet about his graduation photos and his amazing makeup, which he highlighted by taking his lighting with him. Thanks to this, he was appointed CoverGirl's ambassador, being the first man to become that brand image. As CoverBoy, James Charles rose to fame by appearing the cover of the magazine, with strong makeup, made by him, also, he was seen in several advertising campaigns accompanied by the singer and brand ambassador Katy Perry.
JAMES CHARLES CAREER
After being appointed CoverGirl ambassador, James Charles became the image of the advertising campaign for the product So Lashy! BlastPro Mascara, appearing in several ads with renowned brand ambassadors such as Katy Perry, Sofia Vergara, Nura Afia, and the duo Chloe and Halle Bailey (Chloe x Halle). Later he appeared on The Ellen DeGeneres Show, talking about his experience as the first male ambassador for CoverGirl and later he was seen carrying out the CoverGirl Makeup Challenge with actress and model Zendaya. That same year, he was invited to Los Angeles Fashion Week and parade for the first time before a large audience on the Six 1/2 catwalk of Marco Marco. After finishing his term as the brand ambassador, James Charles continued his work in social networks and other prominent fashion events, standing out for his talent and creativity.
Active in social networks, James Charles has uploaded numerous tutorial videos and other samples of his talent, of which his Extreme Drag Transformation, makeup to Iggy Azalea, his reviews on the makeup brand of Kim Kardashian and Rihanna, as well as his creations for Halloween Neon skull makeup and I.T. Pennywise, inspired by the remake of the film based on the work of Stephen King. He recently worked as a makeup artist in the filming of the music video Sally Walker by Iggy Azalea.
SCANDALS
While James Charles is seen as one of the most prominent makeup gurus of recent times, his career has been marked by several scandals and controversies, linked to the inappropriate behavior of the makeup artist. In 2017, he was heavily criticized for his racist joke about Ebola and Africa, in which he mentioned: "I can't believe we're going to Africa today omg what if we get Ebola." A short time later he deleted his comment and published an apology in which he claimed to regret his actions. When everything seemed to return to normal, another scandal broke out, this time his friend Thomas Halbert accused him of having lied about the photo that made him famous (graduation photos), which led many of his fans to criticize him again.
He was recently accused of harassing young people and abusing their influence and power in the networks. In this regard, the Gage Gomez model published a video that comments that the makeup artist pressured him on several occasions to have sexual relations with him in Coachella 2019, even though he had already refused several times. Gomez's comments began to be taken more seriously after the controversy between James Charles and Tati Westbrook, after he began promoting the brand of sugar vitamins for SugarBearHair hair, competition from his friend, Westbrook.
Feeling betrayed, she published the video Bye Sister in which she talks about her relationship with the Youtuber and the inappropriate behavior she has witnessed in recent years, she commented that the young makeup artist has used his power to harass young people.
A short time later, the young man published the video Tati, in which he apologizes for his behavior with her since she has been like a mentor, however, the video has been criticized by fans and other viewers. Currently, both his image and his channel have been affected by the controversy, in a few days, he has lost more than two million subscribers.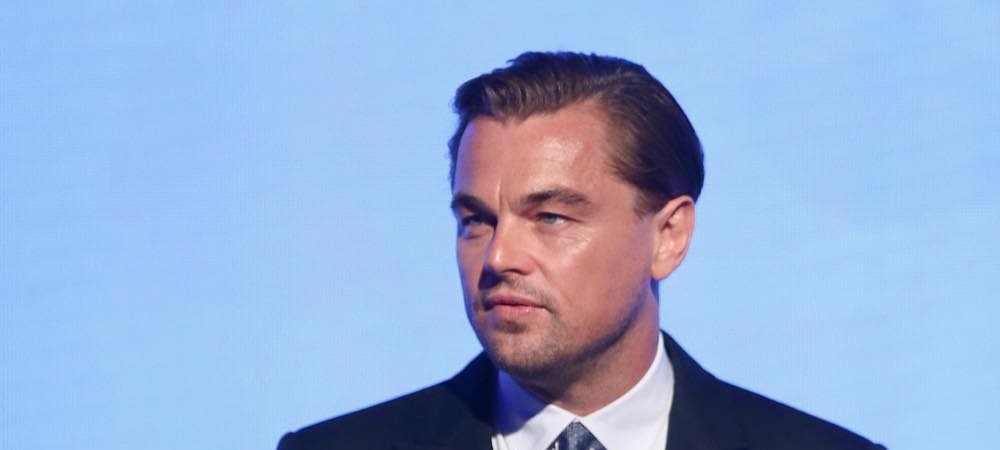 Biography of Leonardo DiCaprio
Leonardo Wilhelm DiCaprio is a renowned actor and film producer who has won numerous awards within the film industry. He was born on November 11, 1974, in Hollywood, Los Angeles, California, United States.
DiCaprio is an only child of Irmelin Indenbirken, a secretary born in Germany, and George DiCaprio, an underground comic artist and producer/distributor of comics. On his father's side, he has half-Italian (from Naples) and half-German (from Bavaria) ancestry. On the other hand, on his mother's side, his grandfather Wilhelm Indenbirken was German and his grandmother Helene Indenbirken was a German citizen born in Russia under the name Yelena Smirnova.
He was named Leonardo because, while his pregnant mother was looking closely at a painting by the great artist Leonardo da Vinci in a museum, DiCaprio gave a strong kick inside her belly. His parents divorced when he was only one year old, and they shared custody of Leonardo until 1997.
Studies, beginnings in acting.
As for his education, he did not attend university and only took basic courses at John Marshall High School in Los Angeles. His career in the world of image and acting began when he followed his older stepbrother, Adam Farrar, in television advertising, starring in a commercial for the Matchbox car brand at the age of fourteen and subsequently participating in educational films. At the age of five, he was also part of the children's television series "Romper Room", but had to leave it as it was detrimental to him.
"1990 – 1991: Debut in television and cinema"
In 1990, he made his true television debut when he was cast to be a part of the "Parenthood" ensemble, a series based on the film of the same name. He then landed minor roles in several series, including "The New Lassie" and "Roseanne," as well as a brief part in "Santa Barbara." His work in "Parenthood" and "Santa Barbara" earned him a nomination for the Young Artist Award for Best Young Actor. His big screen debut came in 1991 with the science fiction and horror movie "Critters." Later on, he became a recurring member of the cast of the ABC sitcom "Growing Pains," playing Luke Brower. However, DiCaprio didn't achieve success in the film industry until 1992, when he was selected by Robert De Niro from among 400 young actors for the lead role in "This Boy's Life," which also starred Ellen Barkin and De Niro himself.
1993 – 1996
Later, in 1993, DiCaprio played the mentally disabled younger brother of Johnny Depp in "What's Eating Gilbert Grape." The film's director, Lasse Hallström, admitted that he initially sought a less attractive actor, but he decided on DiCaprio because he had become "the most observant actor" among all who auditioned. The film was a great financial and critical success, resulting in Leonardo being highly praised for his performance, which led to him being awarded the National Board of Review for Best Supporting Actor and nominated for an Academy Award and a Golden Globe. Subsequently, he had roles in films such as "The Quick and the Dead" (1995) and was one of the leads in "Romeo + Juliet" (1996).
But his big break came with director James Cameron, who offered him the lead male role in Titanic (1997), a movie that not only won a considerable number of Academy Awards but also became a social phenomenon. Afterwards, DiCaprio gained greater acceptance in the cinematic world, so he was part of numerous films such as:
The Man in the Iron Mask (1998)
The Beach (2000)
Catch Me If You Can (2002)
The Aviator (2004)
The Assassination of Richard Nixon (2004)
Blood Diamond (2006)
Gardener of Eden (2007)
Body of Lies (2008)
Orphan (2009, as producer)
Shutter Island (2010)
Inception (2010)
Django Unchained (2012)
The Great Gatsby (2013)
Runner Runner (2013)
The Wolf of Wall Street (2013)
The Revenant (2015)
The Audition (2015).
Curiosities
Interestingly, he was nominated for an Oscar five times: Best Supporting Actor for What's Eating Gilbert Grape, Best Actor for The Aviator, Blood Diamond and The Wolf of Wall Street. This generated a lot of jokes and talk of a supposed "curse" in Hollywood. But in 2015, he finally won the award thanks to his great performance in "The Revenant".
It should also be noted that DiCaprio is a committed environmentalist who has received praise from environmental groups for choosing to fly on commercial flights instead of private planes like most celebrities, and for driving an electric hybrid vehicle and having solar panels in his home.