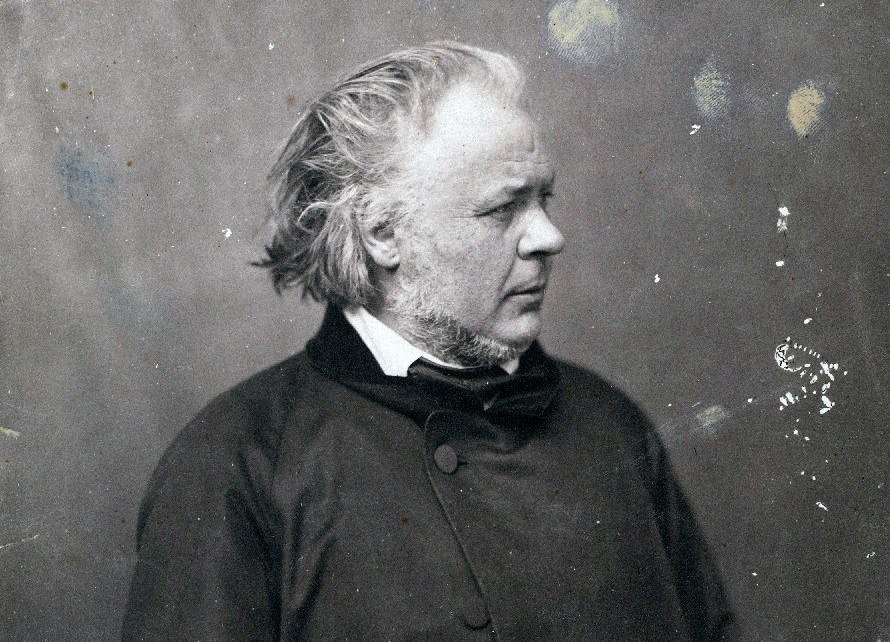 Honoré Daumier Biography
Honoré Daumier was born in Marseille, France, on February 26, 1808, and died in Valmondois on February 10, 1879. He was a prominent French caricaturist, painter, illustrator, engraver, draftsman, and sculptor. His style was highlighted mainly by the portrait of customs framed in social criticism, in which the faces carried much expressiveness.
Honoré grew up in the bosom of a family supported by his father, Jean-Baptiste Daumier, a traveling glassmaker who loved poetry and liked to try to compose his own verses. By 1814, when Honoré was barely seven years old, the Daumiers moved to Paris. The reasons for this trip would have to do with the attention they called the poems published by the father and his new position as a copyist in a court.
Regrettably, Jean-Baptiste Daumier lost his position and his writings did not have much impact. The fact that led Honoré to work despite being a kid, doing different jobs as a janitor of a court of justice, apprentice in a bookstore and errand boy, to make a living, while in his spare time was dedicated to learning painting and the drawing.
In the Louvre museum, he was going to draw, Honoré was interested in the paintings of Rubens, Rembrandt, Fragonard and especially Goya. His beginnings in art came with woodcuts and advertising illustrations. In 1828, he learned the technique of lithography and began his first works for small publishers.
Since 1830, lithography played an important role in the development of the caricature, which enhanced the satire in the media. In this same year, Honoré would be hired by the magazine La caricature, where he took fame for his drawings loaded with social criticism. One of his creations that led him to be imprisoned in 1832, was a drawing of King Louis Philippe I of Orleans as Gargantua, a giant glutton of the work of Francois Rabelais.
In 1834 the prohibition of any manifestation of trade unionism is decreed, and for 1835 the censorship in France is established.
Daumier avoided in these years to make cartoons of direct criticism, opting to devote himself to ridicule the customs and social norms of the time. After the French revolution of 1848, the laws of repression and censorship were abolished, leaving satire free again. Nevertheless, for this time Honoré fixed more his attention in the painting, taking a style very influenced by those works that he saw as a child in the Louvre museum.
Between 1841 and 1843, the magazine Le Charivari published a set of 50 lithographs by Honoré Daumier under the title of Histoire Ancienne. The images in the book updated classic themes such as the confrontation between tradition and modernity, in addition to describing the characters of the time through obscene connotations and political provocations. As Honoré lost her sight, he left the lithography to devote himself more to painting, executing a direct and slightly retouched line.
At some point between the years 1858 to 1860, he was dismissed from the magazine Le Charivari, because at that time the director of this considered his drawings very subversive. When the director died in 1863, he was reinstated again to the magazine, for which he published his last caricature in 1872. The fame of caricaturist eclipsed his paintings, which were very little known to the public, despite being exposed in art galleries.
Charles Baudelaire would be one of the few who would notice the talent possessed by Honoré Daumier, stating that there were only two people on par with Delacroix: one of them was Ingres, the other Daumier, cataloging him as one of the most important men for art modern.
His style for this moment had already matured: he used sculptures, plaster or bronze busts to use as models; masterfully plasma the pathetic with dark masses accompanied by a contrast between cold and warm colors, in addition to the good handling of chiaroscuro. Characteristics that influenced the development of expressionism in art. Among his most representative paintings are: The miller, his son and the donkey (1849), The washerwoman (1863), Don Quixote and Sancho Panza (1868), Painter in front of Notre Dame (1834), Chess players (1863), The wagon of third class (1864) and the imaginary patient (1879).
Around 1865, Honoré Daumier suffered financial difficulties, a fact that did not go unnoticed by his friends Geoffroy Dechaume and Camille Corot, who convinced him to accept a house in Valmondois that Corot had recently acquired as a gift. The gesture gave Honoré a few years of rest and tranquility.
In 1879, Honoré died and a year later his remains are exhumed for the transferred to the cemetery of Père-Lachaise, where he would be buried next to his friend Corot.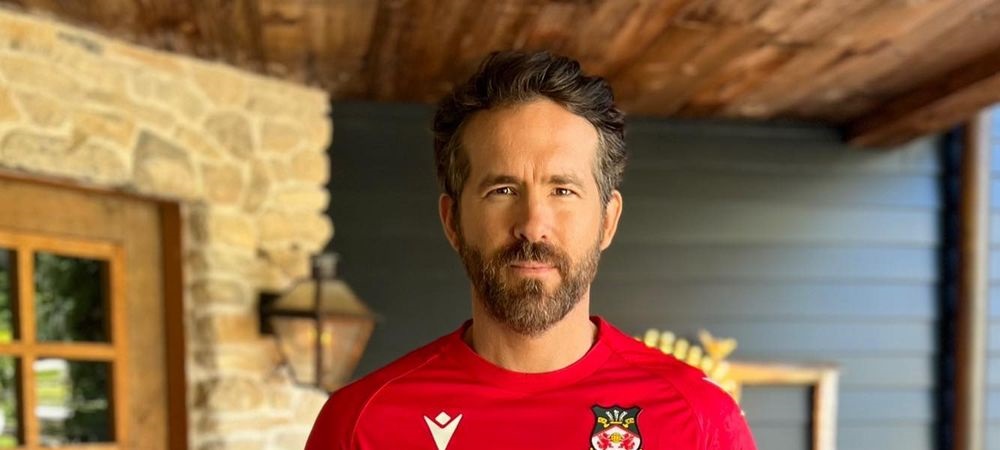 Biography of Ryan Reynolds
Ryan Rodney Reynolds was born on October 23, 1976 in Vancouver, Canada, and he is a well-known actor. When Ryan was born, his mother, Tammy, was a student and a salesperson, while his father, Jim, worked in wholesale food sales and also excelled as a semi-professional boxer. In addition, Ryan has three older siblings.
He studied in his hometown of Vancouver until 1994 when he decided to join a theater group as an extracurricular activity while attending Kwantlen College. However, his passion for acting became a vocation, and Ryan dropped out of college to devote all his time and energy to his acting career.
Debut as an actor
He quickly landed small roles in successful and memorable TV series such as "Sabrina the Teenage Witch" and "The X-Files". In 1998, his big break came with the series "Two Guys, a Girl and a Pizza Place", which ran until 2001 and catapulted him to fame. The show became very popular thanks to its great comedic content, an area where Reynolds demonstrated perfect skill, but this was not the first time that Ryan had made a name for himself in a Hollywood comedy, as he had already been in "Life During Wartime" in 1997.
Films
After working in several minor jobs, Ryan got his first major role as a protagonist in the crazy "Van Wilder – Animal Party", where he played a college party organizer. The success of the film opened doors for him to work alongside Michael Douglas in "Till Death Do Us Part", support Wesley Snipes in "Blade Trinity" or star in the horror movie "The Amityville Horror". However, at this stage of his career, Ryan stood out mainly as a protagonist in comedies such as "Just Friends", "Waiting" and "Harold & Kumar Go to White Castle". This led him to want to leave his comedic side behind, getting involved in different projects such as the thriller "Smokin' Aces", the independent film "Adventureland" and the action film "X-Men Origins: Wolverine". Later on, he also participated in romantic films such as "The Proposal" and "Definitely, Maybe". However, recognition of his acting ability did not come until Ryan was nominated for a Goya Award for his demanding role in "Buried". It is worth noting that he also brought to life the comic book hero "Green Lantern" and the renowned "Deadpool".
Contracts, curiosities
Prestigious brands like Hugo Boss have not been oblivious to Ryan Reynolds' popularity, charisma, and good looks, offering him contracts to be the face of one of their fragrances: Boss Bottled Night, a fragrance that, through great advertising, managed to convey an irresistible seductive effect.
Two curiosities can be highlighted from his work: first, the nearly 10 kilos of solid muscle he gained thanks to rigorous physical training to bring Hannibal King to life in "Blade: Trinity"; and second, his appearance on the animated TV series Zeroman, in which he lent his voice to the character Ty Cheese. In addition, like many Hollywood stars, Ryan Reynolds has an eccentricity outside the world of entertainment: a great passion for motorcycles, of which he owns three collector's items, one of which was designed exclusively for him and is none other than a Harley Davidson.
Romantic relationships
Regarding his personal life, Ryan Reynolds was in a romantic relationship with singer Alanis Morissette from 2002 to 2007. The couple got engaged in 2004, but in July 2006, People magazine reported that they had separated, although neither of them officially confirmed the news. Shortly after, in February 2007, they decided to end their engagement by mutual agreement. In May 2008, Reynolds announced his engagement to actress Scarlett Johansson, and they got married on September 27 of the same year. However, in December 2010, the couple announced in a statement to People magazine that they had decided to end their marriage.
So, on September 9, 2012, he married the actress Blake Lively in Mount Pleasant, South Carolina. In October 2014, they announced that they were expecting their first child, and in December of that same year, Ryan Reynolds and his wife Blake Lively became parents with the birth of their daughter: Ines. Later, on April 14, 2016, his wife's second pregnancy was confirmed, and on September 30, 2016, he became a father for the second time to a boy named James.