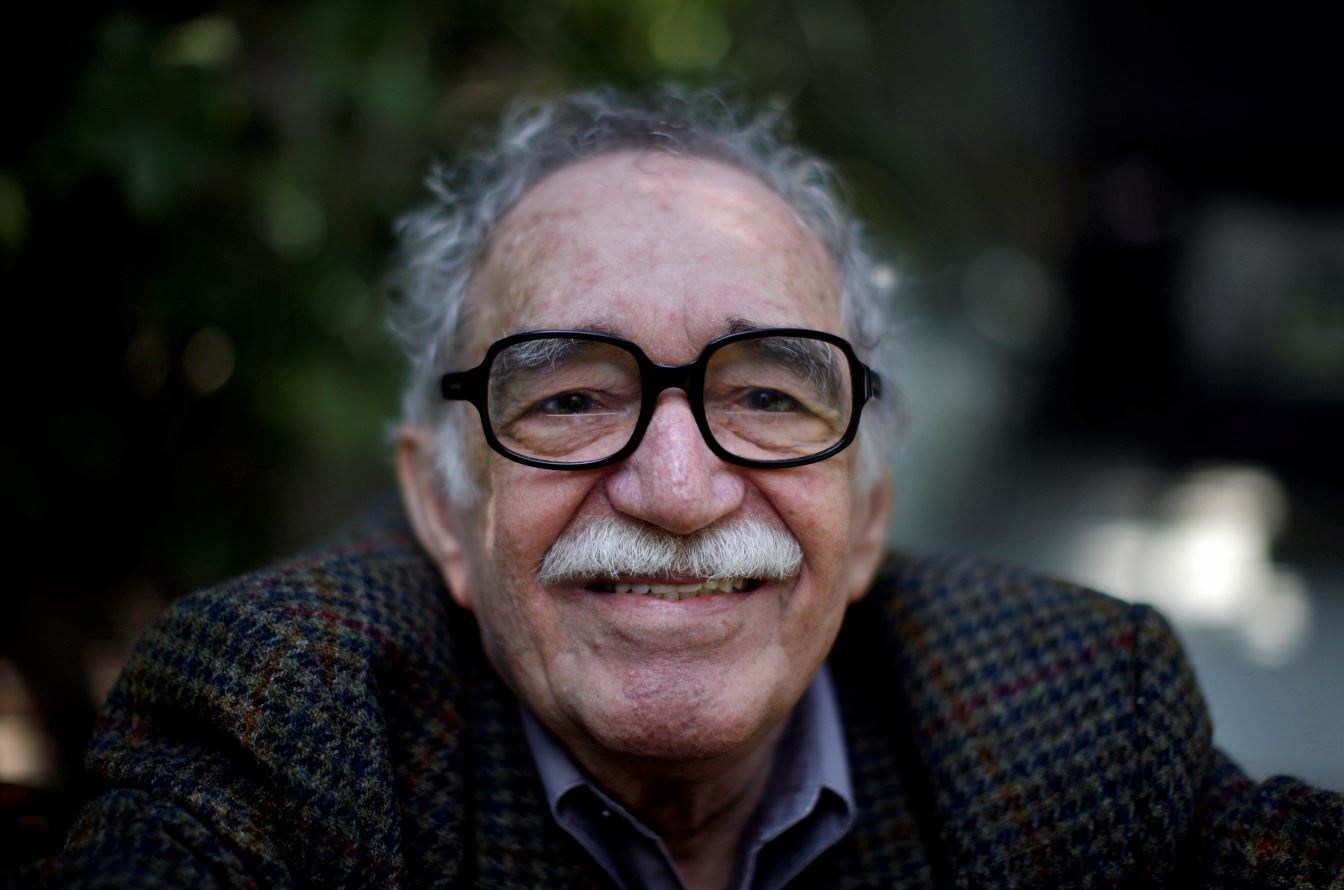 Gabriel García MárquezBiography
Gabriel García Márquez was a novelist, short story writer, screenwriter, editor and journalist, Nobel Prize for Literature in 1982 and one of the great masters of universal literature. He was born in Aracataca (Magdalena), Colombia on March 6, 1927. Son of Gabriel Eligio García and Luisa Santiaga Márquez Iguarán.
He was raised by his maternal grandparents: Tranquilina Iguarán Cortés and Colonel Nicolás Márquez who was an essential figure in his life, his personality influenced several of his characters. He was known familiarly and by his friends as GABITO.
Gabriel García Márquez was the main figure of the so-called Boom of Hispano-American Literature. He attended secondary school at the San José Jesuit School in 1940. Later, thanks to a scholarship granted by the government, he was sent to Bogotá, where he was relocated to the Liceo Nacional de Zipaquirá, a town about an hour away from Bogota. After his graduation in 1947, he remained in Bogotá, studied law and journalism at the National University of Colombia where he devoted himself especially to reading. The early years of his childhood marked decisively his work as a writer. The richness of the traditions passed down by his grandparents inspired a good part of his work. His desire to be a writer grew, and he published his first story, The Third Resignation, on September 13, 1947, in the newspaper El Espectador.
After the Bogotazo in 1948, a bloody revolt unleashed by the murder of popular leader Jorge Eliecer Gaitán, on April 9, the University closed indefinitely. Gabo moved to the National University in Cartagena and began working as a reporter for El Universal. In 1950, he quit becoming a lawyer and dedicated himself to journalism, traveled to Barranquilla to work as a reporter and columnist for the newspaper "El Heraldo", and actively participated in the literary gatherings of the so-called "Grupo de Barranquilla". He traveled to Aracataca in order to sell his native house, but he feels that his real interest was to write about the world of his childhood.
"Life is not what you lived, but what you remember and how you remember it to tell it." Gabriel Garcia Marquez
Although Gabriel García Márquez never finished his college studies, the University of Columbia and New York granted him a Doctorate Honoris Causa, in Letters. In 1954, he entered the editorial office of the newspaper El Espectador.
In 1955, he published his first novel "La Hojarasca". In this first book and in some of the novels and stories began to distinguish the Village of Macondo and some characters that would configure One Hundred Years of Solitude. The publication of the "Story of a Shipwrecked Sailor" in installments in El Espectador, is censored by the Regime of Rojas Pinilla and Gabriel García Márquez is exiled.
He would marry Mercedes Barcha in March 1958 at the church of Nuestra Señora Del Perpetuo Socorro in Barranquilla. They had two sons: Rodrigo born in Bogotá in 1959 and who became a filmmaker and Gonzalo Born in Mexico three years later, now a graphic designer in the Mexican capital.
The magazine Mito in this same year publishes "No one writes to the Colonel" a book that finished in January of 1957 in Paris.
In 1962, he published the novel "La Mala Hora" and a collection of short stories "Los Funerales de Mama Grande".
Gabriel García Márquez, had residences in Paris, Bogotá, and Cartagena de Indias. However, he lived most of his life in Mexico City, where he had settled since the early 1960s and where he wrote "One Hundred Years of Solitude" that was published in June 1967 in Buenos Aires (Argentina). The success of this novel was resounding and translated into more than 24 languages ​​winning four international awards. In 1969, the novel won the Chianciano Terme in Italy and was named "The Best Foreign Book" in France.
In 1970, it was published in English and was chosen as one of the best twelve books of the year in the United States. Two years later Gabo would be awarded the Rómulo Gallegos Prize and the Neustadt International Literature Prize (American Literary Prize). Also, it publishes in the form of book "Story of a Castaway".
In 1973, he published the collection of stories The incredible and sad story of the "Candida de Erendira and her heartless grandmother".
In 1975, he published "The Autumn of the Patriarch", a novel he wrote for eight years.
Later, in 1981, he published "Crónica de Una Muerte Anunciada", a novel inspired by a real-life event that occurred during his youth. In this same year, he was granted the "Legion of Honor of France" returning to Colombia again, where he encountered problems because the liberal government of Julio César Turbay Ayala accused him of financing the guerrilla group M-19. He fled for political asylum in Mexico.
"No person deserves your tears, and whoever deserves will not make you cry." Gabriel Garcia Marquez.
1982, the Swedish Academy grants him the "Nobel Prize for Literature", for his novels and short stories in which the fantastic and the real are combined in a peaceful world of rich imagination where it reflects the life and conflicts of a continent. He was the first Colombian and the fourth Latin American to win the Nobel Prize for Literature. His acceptance speech was called "The Loneliness of Latin America".
His popularity also led him to have a friendship with powerful leaders including Fidel Castro, friendship analyzed by them as Portrait of a Friendship. In an interview conducted by Claudia Dreifus in that same year, he said that his relationship with Fidel Castro was based on Literature. "Ours is an intellectual friendship. Fidel is an educated man and when we are together we talk a lot about Literature".
In 1985, he publishes "Love in the Time of Cholera" with an initial edition of 750 thousand copies, and in 1986 he would publish the "Miguel Littin's Adventure clandestinely in Chile".
From 1986 to 1988, Gabriel lived and worked in Mexico D.F. In 1989 he published the historical novel "El general en Su Laberinto", about the figure of the Liberator Simón Bolívar. Three years later, he published "Twelve Pilgrim Tales", a collection of short stories. In 1994, he published the monologue Diatriba de Amor contra un hombre sentado. In 1996, Gabriel released "News of a Kidnapping" where he combined the testimonial orientation of journalism and his own narrative style.
In 1999, he was diagnosed with lymphatic cancer. The first part of his memories called "Vivir Para Contarla" was published in 2002, and in 2004 he published the short novel "Memories of my sad whores".
Gabriel García Márquez died on April 17 2014 in Mexico City, at the age of 87, at his residence in the town of Pedregal de San Ángel in Mexico City.
FEATURED WORKS
1955 "La Hojarasca"
1961 "No one writes to the Colonel."
1962 "La Mala Hora"
1962 "The Funerals of Mama Grande."
1967 "One Hundred Years of Solitude."
1968 "Isabel watching rain in Macondo."
1968 "The novel in Latin America: Dialogue (Juno to Mario Vargas Llosa)."
1970 "Story of a Castaway."
1972 "The incredible and sad story of the Candida Eréndira and of his Desalmed Grandmother."
1972″ Blue Dog Eyes. "
1972″ The black man who made the Angels wait."
1973″ When I was happy and undocumented. "• 1974″ Chile, the coup and the Gringos."
1975 "The Autumn of the Patriarch."
1975 "All the stories of Gabriel García Márquez: 1947-1972."
1976 "Chronicles and Reports." • 1977 "Operation Carlota."
1978 "Militant Journalism."
1978 " Travel through the Socialist Countries."
1978″ La Tigra."
1981″ Chronicle of an Annunciated Death ".
1981 "Journalistic Work."
1981 "The Happy Summer of Mrs. Forbes."
1981 "The Trail of Your Blood in the Snow."
1982 "The Kidnapping: Cinematographic Screening."
1982 "Viva Sandino."
1985 "Love in the Time of Cholera."
1986 "The Adventure of Miguel Littín, Clandestine in Chile."
1987 "Diatribe of Love against a seated man: monologue in an Act."
1989 "The General in his Labyrinth"
1990 "Press Releases", 1961 – 1984.
1992 "Twelve Pilgrim Stories."
1994 "From Love and Other Demons."
1995 "How to Tell a Story."
1995 "I Rent to Dream".
1996 "News of a Kidnapping."
1996 "For a country within the reach of children."
1998 "The Blessed Mania of Telling."
1999 "For Free: Journalistic Work (1974-1995."
2002 " Live To Tell It. "
2004″ Memory of my sad whores. "
2010″ I do not come to say a speech."
GARCÍA MÁRQUEZ, IN ADDITION TO THE NOBEL AWARD, RECEIVED MANY OTHERS DISTINCTIONS AND TRIBUTE FOR HIS WORKS
ESSO Novel Award for "La Mala Hora" (1961)
Doctor Honoris Causa of the "Columbia University in New York (1971)
Rómulo Gallegos Award for "One Hundred Years of Solitude" (1972)
Medal of the Legion of Honor of France in Paris (1981)
Aztec Eagle Award in Mexico (1982)
Award 40 years of the circle of journalists of Bogotá (1985)
In 2015, the Bank of the Republic of Colombia announced a new series of tickets (nomination of 50,000 pesos) where its image would appear and which began circulation in 2016.
GABRIEL GARCÍA MÁRQUEZ SIGNATURE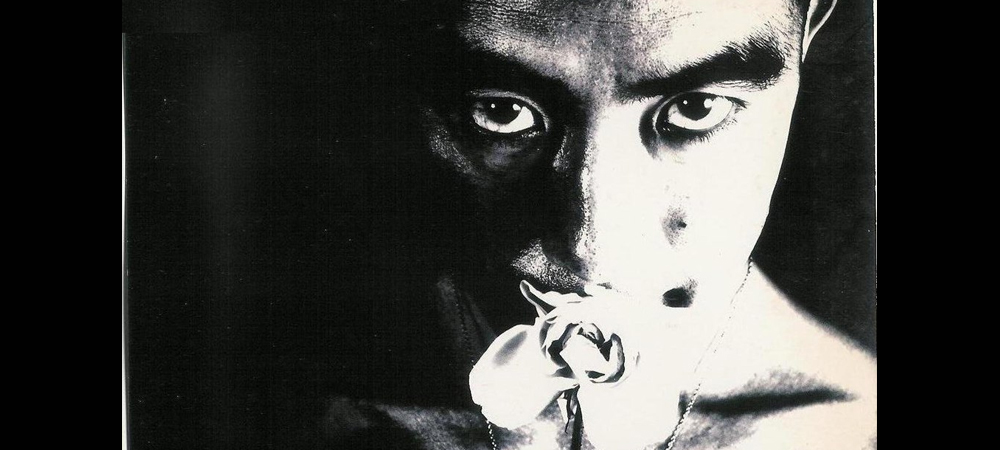 Yukio Mishima Biography
Yukio Mishima (January 14, 1925 – November 25, 1970) was a novelist, essayist, poet, and critic. He was born in Tokyo, Japan. His birth name was Kimitake Hiraoka. His father Shizue served as Secretary of Fisheries for the Ministry of Agriculture and his mother Azusa Hiraoka was completely devoted to the household. Despite this, Yukio was in the care of his grandmother, Natsu. During this time, the little boy had no contact with his parents. Natsu had mental problems and on many occasions, she was violent and had a madness crisis, this was later portrayed in Yukio's works.
Beginnings
He learned a taste for letters and languages from his grandmother. When he was 12 years old, Mishima began to write his first stories, besides, he had already read a large number of books by authors such as Oscar Wilde and Rilke, as well as numerous Japanese classics. He attended a fairly prestigious school called the Peers School, attended by the Japanese aristocracy, and eventually extremely wealthy commoners. But, then he realized that it was the worst decision he made. He spent six miserable years in this place.
He never built friendships and was sometimes attacked by his peers. The only redeemable of that time was his participation in the editorial board in the literary society of the school, thanks to this he was able to achieve a great aptitude for literature. His performance was so good that he was commissioned to write a story for the prestigious literary magazine, Bungei-Bunka. He presented a work called Hanazakari no Mori (The forest in all its splendor). Later, the story was published in 1944, due to the war it had to be published in a small print run due to a shortage of paper.
In his youth, he suffered from tuberculosis, for this reason, he avoided doing military service and participating in the war. But for Mishima, it was taken as something negative and shameful. One of Mishima's dreams before he became a writer was to be a kamikaze pilot. It was glorious for him to die heroically for his homeland. Frustrated, he decided to spend a lot of time writing until his father disagreed and forbade him. Mishima had to do it at night, supported and protected by his mother Shizue, who always read his stories. Then his father ordered him that he should study law and not literature.
Trajectory
Graduated from the University of Tokyo in 1947, Mishima never stopped writing during his university career. He got a job as a civil servant in the Japanese Ministry of Finance. But this work was so exhausting that he decided to leave it with the support of his father a year later.At that time he was able to dedicate all his time to writing. Mishima began to write all kinds of works: novels, plays, short stories, also poems, articles, and essays. Usually, his work was devoted to dark and stark themes, although contrasted with the delicacy and restraint of his style. His works led him to have worldwide recognition and to be the best-known Japanese writer abroad.
Mishima's works
The way he expresses desire and rejection, beauty, and violence, is of great attraction to the public. Mishima received the influence of Nihon Romanha, a writer belonging to Japanese romanticism, who emphasized the unity of Japan and its cultural values. This was a vehicle to reinforce nationalist ideology and more in times of war. However, Mishima was also interested and was a great admirer of modern Western literature. His first extensive work The Forest in Flower, was published in 1941. This work, like The Cigarette (1946), and Thieves (1948) were written during World War II and show the total departure from the tragic reality of war and of defeat.
In 1949 he published a work that quickly gained popularity: Confessions of a mask, a work that marked the definitive consecration of him in the literary world. Although some critics showed bewilderment and reservations about the particularity of the subject (because the protagonist confessed his homosexuality) certainly this represented a novelty in Japanese literature. Mishima was drawn to the aesthetic values ​​of Western classicism. The Golden Pavilion (1956) was his most successful work in the 1950s.
In 1958, he traveled to the United States and upon his return, Mishima married the daughter of a well-known painter. A year later, Kyoko's House was published, it did not receive the favors of the critics. He always tried to reflect his taste for the values ​​of the authentic Japanese based on the values ​​of the samurai. In this sense, fascinated by the ideology of warriors, he wrote The Way of the Samurai and In Defense of Culture (1968). Mishima presented himself as a defender of the restoration of the values ​​of the prewar and militaristic culture. The author was a man concerned about corporality and the state of the body, for this reason, he was a lover of the Martial Arts.
From 1955 Mishima began an intense program of physical activity and also resorted to military training at the Sietai base, together with a group of university students. His enormous literary production, among which, along with those already mentioned, stand out: The prohibited color (1951), The death of mid-summer (1953), The voice of the wave (1954), The taste of glory (1963) and Thirst for love (1964).
After the Banquet (1960), one of his most successful novels, he wrote Patriotism (1961) and Death in the afternoon, and other stories (1971), a compilation of short stories representative of a time when he was dying in the name of noble ideals.
Among his theatrical production of these years, it is worth mentioning Madame de Sade (1965) and My friend Hitler (1968). His most popular work is: The sea of ​​fertility, composed of the novels Snow of spring (1966), Runaway horses (1968), The temple of the dawn (1970)and The corruption of an angel, completed the latter days before his death. In this work, a critique of Japanese society is made for the loss of traditional values. Yukio Mishima was concerned about the strong westernization of his country and analyzed its transformation from a pessimistic and critical perspective.
This terrible vision of Mishima led him to embrace suicide as the only way out of him, ending his life on November 25, 1970.