Emilia Clarke biography
Emilia Clarke (October 23, 1986) actress. She was born in London, England. Her birth name is Emilia Isabelle Euphemia Rose Clarke. At an early age, she moved with her family to the English town of Berkshire. Her father was a theater audio engineer. For her part, her mother, Jennifer Clarke, is a businesswoman who directed The Anima Foundation. Emilia accompanied her father to his work and at one point she was a spectator of the adaptation of the musical Show Boat, where her father worked and was really delighted with the performance of the artists. When she grew up she joined the Rye St Antony School and then went to St Edward's School in Oxford.
At the time she received her degree she enrolled in the School of Dramatic Arts in London. In 2009 she completed her artistic preparation. After graduating, Clarke began attending various castings until, not long after, to win a role in the series of BBC Doctors, the British series tells the life stories of the staff of the Mill Health Center hospital and in its plot is focuses on their relationship with patients and their partners. This series that lasted several years on the air was very popular, so it was nominated for a large number of awards and received several.
The actress also obtained a co-protagonist role in the North American telefilm Triassic Attack. Since 2011 she has given life to Daenerys Targaryen in the fantastic and highly successful series of HBO Game of Thrones, based on the series of novels Song of Ice and Fire, written by George R. R. Martin. Thanks to her good work in the series she won three Primetime Emmy Award nominations in the category of Best Supporting Actress in Drama Series. Since then her work has been more recognized. In 2012 she was called to participate in the comedy film entitled Spike Island, directed by Mat Whitecross, her role is that of Sally Harris.
Shortly after, she took part in the short film Shackled as Malu. A year later she played Holly Golightly on Broadway; a great theatrical adaptation of Truman Capote's 1958 classic called Breakfast at Tiffany's. At that time she lent her voice to Marianne in the animated series Futurama in the episode "Stench and Stenchibility." Clarke has shared scenes with Jude Law and Demián Bichir in the film Dom Hemingway that was released by Fox Searchlight Pictures in 2014.
She starred with Arnold Schwarzenegger in the movie Terminator Genesis playing Sarah Connor. This science fiction and action film directed by Alan Taylor and written by Patrick Lussier and Laeta Kalogridis was really famous and had great attendance in theaters. The character of Clarke is a young waitress, and suddenly her quiet life is affected by a relentless murderer, the Terminator T-800 model 101 that begins to pursue her. Sarah died of Leukemia but in this sequel, a new timeline is created. AT-1000 mission is to kill Sarah, but she is raised by a T-800 sent to save her.
After this important production, she was called to play the role of Anastasia Steele in the movie Fifty Shades of Gray but rejected because during the film she had to make several nudes. In 2016 she played Louisa Clark in the movie called Me Before You based on the homonymous book by Jojo Moyes. Her participation was very significant and until now their performances had generated good comments from critics. Then, she participated in Above Suspicion giving life to Susan Smith, premiered in 2017.
In November 2016, it was Qi'Ra in the Star Wars Solo spin-off: A Star Wars Story had the opportunity to work alongside actors like Alden Ehrenreich and Donald Glover. Recently, the film The Beauty Inside was released, in which she participated. Now, if we refer to the private life of this English actress we must say that it is very reserved, it was known that it came out with the comedian and filmmaker Seth MacFarlane. But the relationship that lasted six months did not work and they resolved to remain friends. One of her greatest fortunes is her house of $ 4.64 million located in Venice Beach, California. Although he lives in Hampstead, London.
Clarke is a very attractive actress, so she won the position of the most desirable woman in the world by AskMen readers in 2014. She was also named the Sexiest Woman Alive by Esquire the following year. On International Women's Day in 2017, she published an excellent opinion piece in HuffPost UK about modern feminism and the promotion of gender equality, her beauty has allowed her to be the cover of the July 13, 2017 edition of Rolling Stone One of her hobbies is singing, playing the piano, the flute, and the guitar.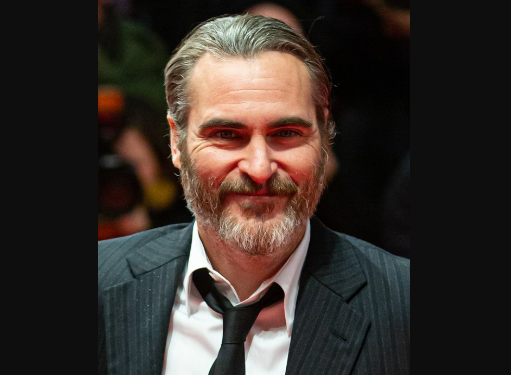 Joaquin Phoenix Biography
Joaquin Rafael Phoenix (October 28, 1974) He was born in San Juan, Puerto Rico. American actor, recognized for his performance in the films Gladiator (2000), Walk the Line (2005), Her (2013), María Magdalena (2018) and Joker (2019). Phoenix made his first appearance as a child actor in the film Space Camp (1986), by director Harry Winer and a year later he got his first starring character in the drama Russkies (1987). After leaving the big screen due to the death of his brother, he returned playing the young rebel Jimmy Emmett into Die For (1995). His obvious interpretive talent led him to become one of the most prominent actors in Hollywood cinema.
Family and beginnings
He was born into a family of missionaries and artists; his parents were the American missionaries of the "Church of God" John Bottom and Arlyn Dunitz. In the early 1970s, they were based in Puerto Rico with their children Rain, River, Liberty, and Joaquin. Three years after Joaquin was born, the family moved to Los Angeles (United States) to provide a specialized arts education for their children. A year after settling in Los Angeles, the last daughter of the family, Summer, was born.
All the brothers of Phoenix were dedicated to the interpretation from an early age, their first works were appearances in commercials and series of television. At that time Phoenix became known by the artistic name Leaf (leaf), probably influenced by the names of his brothers, Summer, River, Rain and Liberty. After appearing in small commercials, he was hired to play his first role in director Harry Winer's film, Space Camp (1986).
Acting career
Phoenix debuted at age ten in Space Camp (1986), a film in which he played Max Graham, a boy passionate about the stars and a Star Wars fan. The following year, he got his first star in Rick Rosenthal's drama, Russkies (1987), a film in which his younger sister, Summer, also worked. Two years later his career as a child actor was consolidated thanks to his appearance in the dramatic comedy, Parenthood (1989), directed by Ron Howard. After standing out in the eighties, Phoenix moved away from the world of acting for several years to move with his parents to Mexico and Cuba.
Phoenix became news in 1993, because of the tragic death of his brother River, due to an overdose. It was Phoenix who called for emergencies during the tragic event. River's death deeply affected the actor, who was reluctant to return to the world of acting, however, the insistence of his friends and family motivated him to return to acting. He returned as Joaquin Phoenix playing the young rebel Jimmy Emmett in To Die For (1995), a film in which he shared set with Nicole Kidman, Matt Dillon, Casey Affleck, and Alison Folland, among others. His interpretation of the film received excellent reviews, which made him one of the most prominent young stars of the time.
Two years later he appeared in Inventing the Abbotts (1997), a film in which he met actress Liv Tyler, with whom he dated until 1998. He also worked with it in U Turn (1997). He played Lewis McBride in Return to Paradise (1998), Clay Bidwell in Clay Pigeons (1998) and Max California in 8MM (1999). Later he appeared in The Yards (2000), playing Willie Gutierrez and shortly thereafter he was seen playing the Roman emperor Commodus in Gladiator (2000). His excellent interpretation of the Roman leader was exalted by critics and was even nominated for an Oscar and the Golden Globes as best supporting actor.
In 2005, he played the renowned singer Johnny Cash in the movie Walk the Line (2005), directed by James Mangold, in which he shared set with actresses Reese Witherspoon and Ginnifer Goodwin. Two years later he appeared in the films We Own the Night (2007) and Reservation Road (2007), followed by Two Lovers (2008) by James Gray, in which he played Leonard Kraditor. In late 2008, Phoenix announced his retirement from the world of acting to devote himself to music, however, he continued to work as a producer and actor in some films sporadically.
Two years after announcing his retirement, he presented at the Venice Festival the documentary I'm Still Here (2010), along with Casey Affleck. Years later he played Freddie Quell in the film The Master (2012), directed by Paul Thomas Anderson. That same year he was awarded the Volpi Cup for best actor, along with Philip Seymour Hoffman.
The following year he was the protagonist of the film Her (2013), directed by Spike Jonze, later worked with Paul Thomas on the adaptation of the book Inherent Vice by Thomas Pynchon. In 2017, he appeared in Lynne Ramsay's film, You Were Never Really Here (2017), playing Joe, for this role he won the award for best actor at the Cannes Film Festival.
In late 2018, Warner Bros announced that Phoenix would play the Joker in the film directed by Todd Phillips. In 2019, some news about the progress of the film and the appearance of the Joker have been published. This new film about the Joker promises to show the darker side of Gotham's fun and terrifying villain.