Diego Rivera Biography
Diego Rivera Barrientos was a Mexican muralist of communist ideology, renowned for modeling works of much social content in public buildings. He was born on December 8, 1886, in Guanajuato Mexico, son of Diego Rivera and María del Pilar Barrientos. In the year 1896, he began to receive night classes at the Academy of San Carlos in the Mexican capital, where he met the famous landscape painter José María Velasco.
For the year 1905, he received a pension from the Secretary of Education, Justo Sierra, and two years later another from the then governor of Veracruz, Teodoro A. Dehesa Méndez, Economic resources that opened the way for him to travel to Spain to do studies of works such as of Goya, El Greco and Brueghel and enter the workshop of Eduardo Chicharro, one of the most outstanding portraitists in Madrid at that time. Unlike José Clemente Orozco, who was an artist affiliated with the Constitutionalist Army, Diego Rivera did not directly participate in the political and military conflict of the Mexican Revolution, as he is said to have been.
He alternated his residence in countries such as Mexico, Ecuador, Spain, Bolivia, Argentina, and France, until half of the year 1916; in France, he managed to have the first contacts with the artists of Montparnasse. In 1917, motivated by the paintings of Paul Cézanne, he entered post-impressionism, managing to capture the attention with his finished and vivid colors, above other muralists.
In 1920, with the help of Alberto Pani, Mexico's ambassador to France at that time, Diego Rivera left the country and moved to Italy, where he began the study of Renaissance art. A year later, he returned to Mexico where he participated in the revival of mural painting that other artists had initiated.
He began painting his first mural in January 1922 at the Simón Bolívar amphitheater of the National Preparatory School, which he called "La Creación." For that creation, he was assisted by Carlos Merida, Jean Charlot, Amado de la Cueva, and Xavier Guerrero. The main theme of the mural was focused on the formation of the Mexican race. The painting of Diego Rivera began to become a factor of influence for the Mexican and Latin American Mural Movement.
In September 1922 he started the fresco at the Secretary of Public Education and became the co-founder of the Union of Painters, Sculptors and Revolutionary Graphic Artists. In that same year, he joined the Mexican Communist Party, which became one of the great influential factors in his work. He received permits to start with the paintings and murals of the Palacio de Cortés in Cuernavaca and the National School of Agriculture, as well as in the National Palace of Mexico City, where between 1929 and 1935 he created a narrative cycle on the history of the country from the time of the Aztecs until the twentieth century.
Between August of 1929 and May of 1930, Diego Rivera was director of the Central School of Plastic Arts, until a student movement organized against him made him resign his position.
TRAJECTORY ABROAD AND RETURN TO MEXICO
For the year 1927 Diego Rivera traveled to Moscow, to fulfill the invitation to the celebration of the first ten years of the October Revolution in the Soviet Union.
After his divorce with Guadalupe Marín in 1928, he became engaged to the painter Frida Kahlo in the year 1929; In the same year of his engagement with Frida, he was expelled from the Mexican Communist Party. For the year 1930, was invited to the United States to realize several works.
In 1933, he was hired by Nelson Rockefeller to paint a mural in the lobby of the RCA building in New York City, which was the main building of a group of buildings called Rockefeller Center. He called this work Man at the crossroads or The controlling man of the universe. After finishing the mural, in which he included an image of Lenin Revolutionary, Rockefeller, he saw the portrait as a personal insult and ordered that Rivera's work to be destroyed.
After traveling abroad, he returned to Mexico in 1934, where he painted the mural of El hombre en el Cruce de Caminos, on the third floor of the Palace of Fine Arts in Mexico. In 1943 he was a founding member of El Colegio Nacional.
For the year 1946, he painted his work called Dream of a Sunday Afternoon in the Alameda Central of the Hotel del Prado in Mexico City. He was also part of the commission of Mural Painting of the National Institute of Fine Arts with José Clemente Orozco and David Alfaro Siqueiros.
In 1950 he illustrated the work "Canto General" by Pablo Neruda and was the winner of the National Prize of Science and Arts of Mexico. Two years later, he made the mural called "The University, the Mexican family, peace and youth sports."
For the year 1953 Diego Rivera created one of his most important works called "Water, Origin of Life" which is found at the Teatro de Los Insurgentes in Mexico City, the mural has a great historical significance since each of the images represents part of the history of Mexico. Diego Rivera died on November 24, 1957, in Mexico City; his remains were placed in the Rotunda of the Illustrious Persons.
WORKS
Of a Sunday Afternoon in the Alameda Central.
Ceremonies and celebrations of the Totonaca culture.
Fragment of the Man controller of the universe.
Mural of the National Palace.
"The man controlling the universe"
TRIBUTES
In honor of their work, the street adjacent to the Museo Casa Estudio Diego Rivera and Frida Kahlo is named after the artist. Since 2010, Banco de México, as a tribute, presents the image of Diego Rivera on the 500 pesos bills. On December 8, 2011, Google dedicated one to him in honor of the 125th anniversary of his birth. In 1986, the Diego Rivera Mural Museum was created, with the aim of housing the dream mural of a Sunday afternoon in the Alameda Central to Diego Rivera and Frida Kahlo, the house where they lived was established as Museo Casa Estudio Diego Rivera and Frida Kahlo.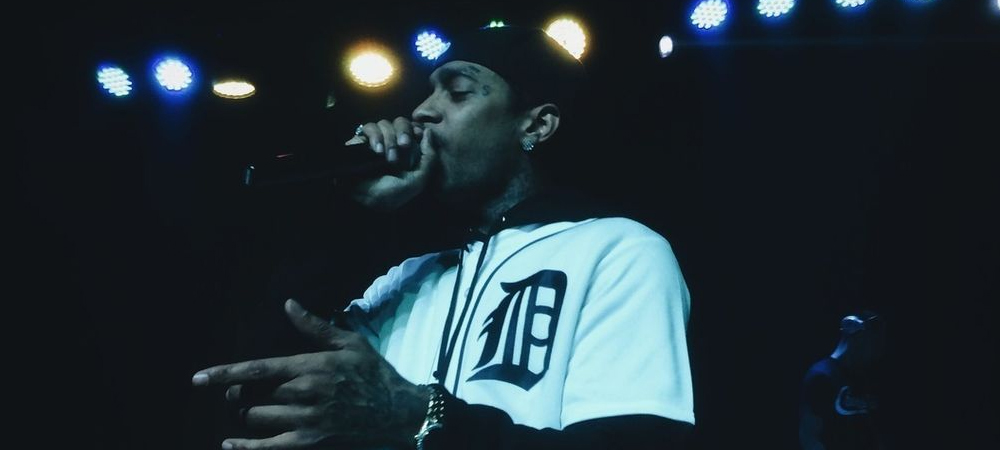 Nipsey Hussle Biography
Ermias Asghedom (August 15, 1985 – March 31, 2019), better known as Nipsey Hussle, was an American rapper, businessman, and community activist, who rose to fame in 2018 with his debut album Victory Lab. Nipsey began his career towards the mid-2000s releasing several successful mixtapes such as Slauson Boy Volume 1, Bullets Ain't Got No Name series and The Marathon. His fame came to him, along with his first Grammy nomination, with his debut album in 2018. He had previously created his label All Money In No Money Out (2010).
Following his death, he received two posthumous Grammys for the songs Racks in the Middle and Higher. He was known for his social work on behalf of the Crenshaw community.
Early years
He was born in Los Angeles, United States, on August 15, 1985. Son of Angelique Smith and Eritrean immigrant Dawit Asghedom, he grew up in Crenshaw, a neighborhood located south of Los Angeles, with his siblings Samiel and Samantha. He attended Hamilton High School but dropped out before graduating. Since he was little he looked for a way to help around the home, so over time, he began to work selling different products on the street.
After leaving school he became involved in the world of gangs, however, he turned away from it when he realized that it was not what he expected for his future. Decided then to dedicate himself to music, he sold everything that linked him to the gangs and worked for a time to buy his own production tools. After finishing his studies, he began to write and produce his own mixtapes, which he sold from a car. After finding inspiration from a trip he took to Eritrea with his father and spending time in prison, Nipsey turned fully to his career and business. He always looked for ways to start and help the community in which he grew up: giving jobs, helping students, renovating public spaces, etc …
Community activist
Nipsey was admired for his work at Crenshaw because instead of moving or investing in hedge funds, he preferred to help the community by boosting the local economy.
Career
In late 2005, Nipsey Hussle released his first mixtape, Slauson Boy Volume 1, independently, to great local success. By then he already had a fan base at the regional level, so it took him a while to sign a contract with the Epic Records and Cinematic Music Group labels. Later, the first volumes of the Bullets Ain't Got No Name series appeared, with which he expanded his popularity. Burner on My Lap, Ridin Slow, Aint No Black Superman, Hussle in the House and It's Hard out Here, were some of the songs included in the series.
By 2009, Nipsey would make a name for himself collaborating with Drake on Killer and with Snoop Dog on Upside Down. He also released Bullets Ain't Got No Name vol.3 and in 2010, he left Epic and opened his own label All Money In No Money Out. Under this label, he would soon release The Marathon, a mixtape in which hits such as Love ?, Mr. Untouchable, Young Rich and Famous and Late Nights and Early Mornings appeared. He also created The Marathon Clothing at that time, a sports and casual clothing brand that was based in his neighborhood. He then released the mixtape The Marathon Continues (2011), participated in the We Are the World 25 for Haiti campaign, and was featured in the popular XXL Magazine Annual Freshman Top Ten.
In 2013 came Crenshaw, a mixtape that would become famous because Jay-Z himself bought 100 copies for $ 100 each.
Victory Lap
After many delays, Nipsey would release his long-awaited debut album Victory Lap, on February 16, 2018, to great success. It was praised by critics and received a Grammy nomination for best rap album of the year. It was such a success that many singles entered the Billboard and Itunes charts. However, Nipsey did not enjoy much fame.
Death
Hussle was assassinated on March 31, 2019, outside his store in South Los Angeles. He was shot multiple times by a man he had previously clashed with, he was arrested and charged with murder on April 2 of the same year. After his death, many personalities expressed the pain caused by the news. It is worth mentioning that the Mayor of Los Angeles himself gave his condolences to the family, recognizing Hussle's social work in Crenshaw.
He was the partner of actress Lauren London and was the father of two children.
Sales strategies and greatest hits
Hussle was known for his sales strategies, since, he used to upload his singles in free download and then sell some limited editions for a cost of 100 to 1000 dollars. It promoted the sale of his work with campaigns such as Proud2Pay and Mailbox Money, in which he gave special incentives (autographed photos, dedication calls, tickets to his studio, and special events) to buyers. His revolutionary ideas promised him a fruitful career.
Some of his greatest hits
Rose Clique
Forever On My Fly Shit
Thas Wat Hoes Do Proud of That (with Rick Ross)
Face the world
Bless, 1 of 1
Where Yo Money At
Fuck Donald Trump
Higher
Young Rich and Famous