Claude Debussy Biography
Claude Debussy (August 22, 1862 – March 25, 1918) was a composer and important exponent of impressionist music. His contributions to the field of music were essential for the musical trends that emerged in the twentieth century. His father, Manuel-Achille Debussy, was the owner of a porcelain shop and also worked in the printing press of Paul Dupont. His mother was named Victorine Manoury.
His parents instilled in him a taste for opera. Thanks to his aunt Clementina Debussy, he received his first piano lessons. In addition, he began to learn to play violin with the help of Jean Cerutti, who instructed him in the rudiments of piano technique. However, for one year he prepared to take entrance exams to the Paris Conservatory, approving with solvency. There he had as teachers Lavignac, Marmontel and Ernest Guiraud.
By 1880, he was a chamber pianist and a personalized piano teacher of the sons of Nadezhda von Meck. He held this position for four years. Then, he traveled to Moscow. The prodigal son was the cantata worthy of the Prix de Rome. The young Debussy had no inclination for Roman classicism. On the contrary, he felt a great attraction to the cultural life of Paris. As part of his musical experiences (he learned the Gregorian chant, the African and Javanese melodies, presented at the Universal Exposition in Paris).
Thanks to the lyrical compositions for singing and piano, the evolution of the artist is perceived, so he leaned towards a melodic formalism, gentrified style, evocative prose such as Ariettes oubliées (1888), Five poems by Baudelaire (1890), Fêtes galantes (1904) ), Prosas líricas (1893) and Three songs of Bilitis (1898).
In a second stage, thanks to the creation of musical impressionism forged the dissolution of the classical forms made by the romanticism. He published two children's works: The Corner of Children (1908), and Preludes (1910 and 1913) showed the balance of modern composition for piano. The above shows that Debussy is the initiator of current musical trends. In short, it is necessary to recognize their failures related to orchestral impressionism, despite the interest in the symphonic poems: The Sea (1905) and Images (1909), Nocturnes (1899).
Towards 1910 he had a new classicist orientation that reacted against the diffusion of impressionism, manifested in the restoration of phonics and even formal precision. Now, the First World War would end up strengthening its traditions of national civilization.
In the last phase of Debussy's art, he published: The Martyrdom of San Sebastian (1911), where the elevation of musical values ​​is undermined by the hybrid character of the stage performance, neither opera nor ballet.
In 1893 he went to Ghent to create the music of Maeterlinck's drama. In 1909 he was in London for the presentation of Pelléas. Then, he visited Vienna and Budapest, Turin, Russia, Holland, and Rome, he advanced several compositions. Surprisingly during his life, he lacked disciples. He frequently acted as a musical collaborator in literary magazines. He was operated because of intestinal cancer. He fell very seriously in 1918, his emotional health was very bad by the disasters of the First World War and his body could not stand it anymore, so he died on March 25, 1918.
DISCOGRAPHY
Debussy: Orchestral Music.
Debussy: Piano Works, Volume 1.
Debussy: Complete piano music, volume 2.
Claude Debussy: Intégrale de l'oeuvre pour deux pianos et piano à quatre mains. Christian Ivaldi et Noël Lee.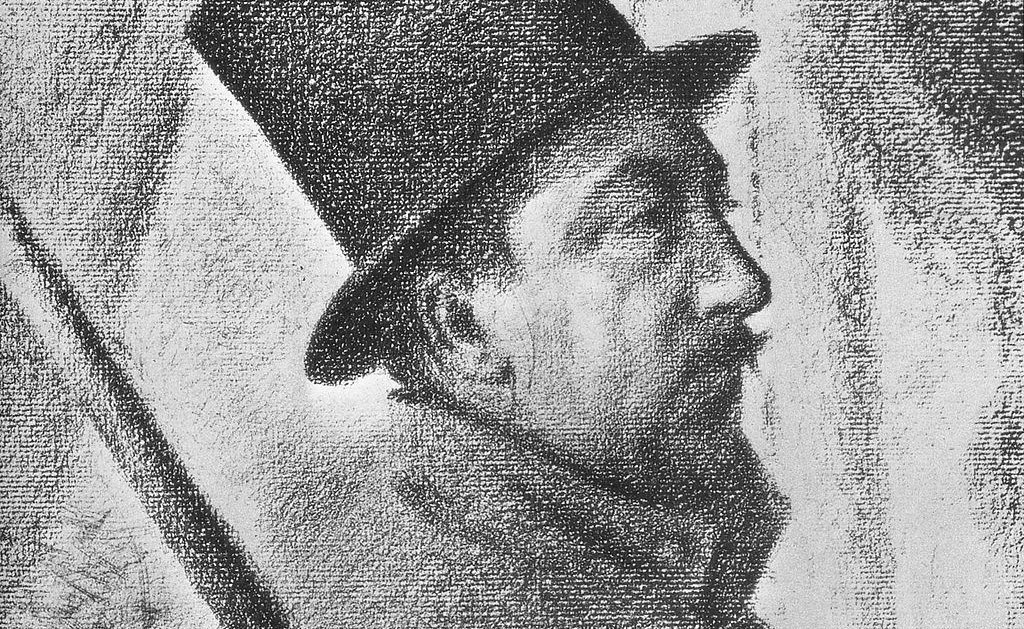 Paul Signac Biography
Paul Victor Signac (November 11, 1863 – August 15, 1935) was born in Paris, France. A Painter considered one of the most prominent exponents of neo-impressionism with Georges Seurat, a painter with whom he had a close relationship. Signac was born into a wealthy family which allowed him to devote himself fully to painting.
By the mid-1880s, he studied arts and honed his skills in Bin's workshop. In the early years of his career, he became interested in impressionism, an artistic movement that continued until he met Seurat. Along with this he ventured into pointillism or divisionism, an artistic technique of which Signac is one of the most important exponents. In his works, he painted landscapes of southern France and other regions that he visited on his ship.
Studies and beginnings
Born into a wealthy family, he was able to devote himself to study and the arts without restrictions. In 1882, he joined the École des Arts-Décoratifs de Paris (School of Decorative Arts). For the same period, he attended the free workshop of Bin, painter, and politician, who was then mayor of Montmartre. In the course of the following years, he collaborated in the creation of the Société des Artistes Indépendants, founded in 1884. He was the vice president in 1903 and president six years later. He also participated actively in the creation of the Salon des Indépendants.
In 1886, he was part of the IX Impressionist Exhibition, along with renowned painters such as Seurat, Edgar Degas, Camille Pissarro, Jean-Louis Forain and Paul Gauguin. In these early years, his paintings reflected the influence of Pissarro, Pierre Auguste Renoir, and Claude Monet.
Career
Towards the end of the 19th century, Signac began to lean towards the style proposed by Seurat, deepening the pointillist technique. In those first paintings, he painted the Mediterranean coasts and the banks of the Seine, lighthouses, coasts, among others.
In 1899, he raised his aesthetic ideas in the book De Eugène Delacroix to Neo-impressionism (1899), a work in which he defended the techniques of neo-impressionists. School that emerged in 1886 from the hand of Seurat and Signac. Camille Pissarro, Maximilien Luce Théo van Rysselberghe and Henri-Edmond Cross also participated in this.
Some characteristics of this artistic movement are the concern for volume, the development of shapes without defined profiles, the order in the composition and the use of pure basic colors, which when used in a pointillist painting would create an optical illusion that gives more luminosity in painting. This idea is based on the theory of the simultaneous contrast of colors by Michel Eugéne Chevreul.
When Seurat died, Signac moved to Saint-Tropez, (Cote d'Azur, France), a town where he remained until 1911. Throughout his life he traveled and sailed through different countries such as Italy and Turkey, also toured France. During these trips visited La Rochelle, Marseille, Venice, and Istanbul, among others. Those experiences served as inspiration for his paintings, in which he represented maritime scenes. Within those trips, he painted a large number of watercolors.
Throughout time, he ceased to strictly follow the rules of pointillism, widening the brushstrokes as seen in the paintings Samois, Departure of tuna vessels in Groix, La Seine au Pont-Royal, and Rivière de Vannes. From 1913, Signac traveled to Antibes, where he spent long stays, keeping his studio in Paris. During this period, he was president of the Société des Artistes Indépendants, a position he held from 1909 until his death on August 15, 1935, in Paris.
In the course of his career, Signac painted a large number of paintings and watercolors. In most of these, he applied pointillism, a technique developed by Seurat. Most of these paintings represented maritime scenes, although, he also painted still lives, decorative compositions, and everyday scenes. Among his most outstanding works are Opus 217. Against the Enamel of a Background Rhythmic with Beats and Angles, Tones, and Tints (1890), Woman by the Lamp (1890), The Papal Palace in Avignon (1900), Grand Canal ( 1905), The Port of Rotterdam (1907), Antibes, the towers (1911), Port of La Rochelle (1921) and Lézardrieux (1925).
In the last years of his career, he painted various watercolors in which he did not strictly follow the rules of pointillism; for this period he became friends with Belgian painters who subsequently formed a group of neo-impressionists.