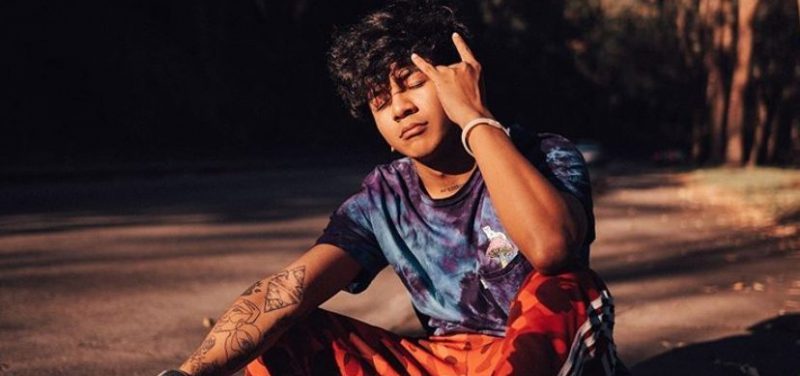 Big Soto biography
Gustavo Rafael Guerrero Soto (October 19, 1996) was born in Cumaná, Venezuela. Singer and songwriter, trap and hip hop performer. In recent years he has attracted the attention of the public with issues such as No me importa, mueran, Double Cup, Sombraas, Skrt, Pluton, UFO, and Chipi Chipi, which have become a trend quickly, being one of the few exponents of trap in conquering the Venezuelan music scene, in which many artists have failed to be heard.
Currently, Big Soto and Trainer, are the great promises of the trap scene in Venezuela, at the same time they are making their way into the Latin American music scene, promoting their music through international tours in which they have called the attention of the publication becoming on-trend.
Guerrero was interested in music from an early age, influenced by his father who was a lover of the hip hop genre and the urban scene, Big Soto, listened to artists such as Tres Dueños, Guerrilla Seca, Nas, and 50 Cent. Over the years he began to write and take his first steps in the urban music scene. By 2014, he began organizing events in his home with which he was released in a short time.
The beginning
Big Soto took his first steps on the music scene at the beginning of the 2010s, a time when he was an organizer of improvised events in his house in which themes of the urban genre were interpreted. Shortly thereafter he began composing and recording his first exhibition, which was produced by Microphone Records in Miranda (Venezuela). After the release, the song was well received by the public, which motivated the young artist to continue releasing more songs, which focused on themes such as romance and social awareness. The following year, he published his first video for the song Carta De Vida, a song in which the Big Soto talks about how the experiences he has had allowed him to mature and learn, accepting how contradictory it can be.
Musical career
After becoming known in the music scene for his romantic and mature lyrics, he met Jefferson Mora, known as Trainer, exponent of the trap music scene, which at the time was making his way into the Venezuelan music scene. Along with Trainer, Big Soto began working on new musical projects that moved away from hip hop to move towards the trap, a musical style that in recent years has been booming in the United States and Latin America. Their first song was En mi mente, released on June 8, 2016, this was produced by Young Boyz, can be found in the SoundCloud account of Big Soto.
In August of the same year, he released the video of Chamito Loco, a song in collaboration with Trainer, which quickly won reproductions, becoming one of the most listened to songs of the artist at that time. The video of the song was directed by Pipo Martínez, edited by Trainer and Big Soto; and produced by Young Boyz Records. This account currently has more than five million views on YouTube.
At the end of 2016, he published several videos, the first was Iskiusmi Panita, collaboration with Trainer and Adso, which was produced by Anthony Camarillo and directed by Daniel Lugo, currently this has exceeded 11 million views. He subsequently published the videos of No me importa and mueran. These songs were included in his first mixtape Young Cream (2017), published on February 24, 2017, this consisted of seven songs, among these varied collaborations with artists such as Trainer, David Rone, and Adso; Among the most prominent songs of the album are: SKRT, Iskiusmi Panita, and Chamito Loco con Trainer.
Before publishing Young Cream (2017), he collaborated with Trainer and Akapellah on the song Double Cup, which was published on January 13, 2017, that same day the video of the song was released which quickly gained reproductions, becoming a little trend time after. That same month, he published the SKRT video directed by Simón Medina, in which Akapellah, David Rone, Tao de Los Waraos and part of Eleuce Music appear. At the beginning of the following month, he launched Samurai, a theme in collaboration with Trainer and Soteldo, produced by Willie DeVille. He later collaborated with DeVille in Sombras, followed by UFO, Funny, Avisa, Intensa with David Rone, Rela4life and Chipi Chipi, a song that features a YouTube video directed by DeVille and Francisco Rísquez, this was one of the singer's first videos in getting 90.000 reproductions in 24 hours. In the following months, he published several topics, among them Pluto, Vida Buena, Me Mira, and En la Ciudad, along with Trainer, Gianluca, and Big Angelo.
In the course of 2018 he published several singles that consolidated his career as Sin Taboo, Big Bang, That Night and Sorry Mom, also recorded several collaborations such as Pa 'lante with Adso, Mula with Eladio Carrion, Singer with Neutral Shorty and Corina Smith, Hips in collaboration with Micro Tdh and me niego with Mora, the latter has a video on YouTube which has exceeded two million views. He also appeared on songs such as Quimica by Niko La Fábrica and Lirica (Remix) by Trainer.
2018 was one of the busiest years of his career in addition to collaborations and simple carried out various presentations, which boosted his career. In the course of 2019, he has collaborated with Alan Wittels in single Cuba. In February he announced the release of Como lo haces with Jambene, a single that is expected to be published on February 15.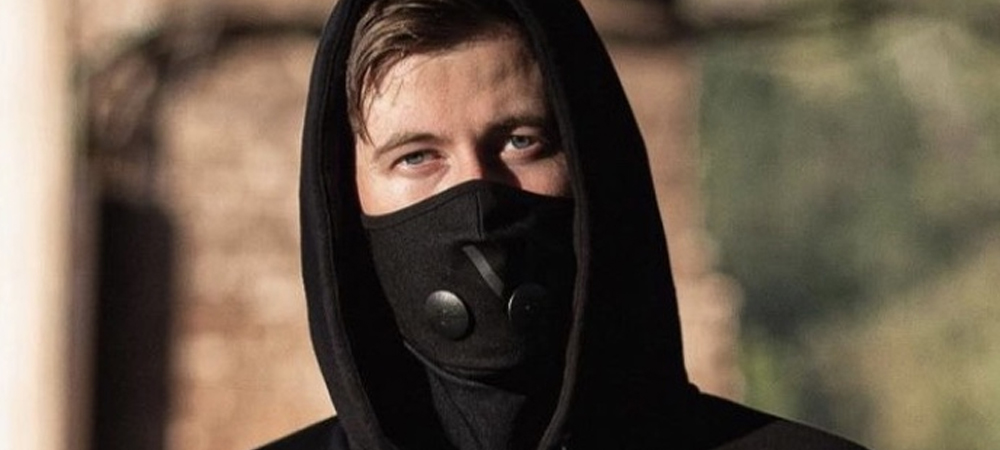 Alan Walker Biography
Alan Walker (August 24, 1997) DJ and producer. He was born in Northampton, England. He lived in Bergen, Norway because at the age of two his parents moved there for work reasons. His interest in music began when he met and closely followed the careers of producers like K-391 and Ahrix, Alan spent hours watching videos of them on YouTube, and also closely followed composers Steve Jablonsky and Hans Zimmer. Thus, Walker began to create his own music from his laptop. He began composing under the pseudonym DJ Walkzz.
His most popular composition in his beginnings was titled Fade (2014) its virtual launch was due to an error by Walker who uploaded it by mistake, but what he did not know is that it would be popular quickly with the public and the record label NoCopyrightSounds (NCS ) with whom he had signed a contract. NoCopyrightSounds launched Faded on its YouTube channel in late 2014. It was very successful and had over 300 million views.
The songs Specter and Force followed in 2015. The same year he managed to sign with the important Sony Music Entertainment (SME), they released Faded, a vocal and remastered version of Faded. The song had the vocal collaboration of Iselin Solheim and contained the instrumental version. Within a few weeks of the release, it began to lead the top positions on the European charts. It got 2 billion views on YouTube, making the song the most popular. Two months later, he released the acoustic version of it, titled Faded (Restrung). Then Walker released Sing Me to Sleep, singer Iselin Solheim reappeared, this time with an instrumental version.
Subsequently, he released three remixes, one of the Coldplay song Hymn for the Weekend, another of the Cash Cash & Digital Farm Animals Millionaire (ft. Nelly) song, and the last of Sia's song, Move Your Body. Before the end of 2016, his followers were able to enjoy his new single Alone. Noonie Bao collaborated. Later, an instrumental remix version and an acoustic version titled Alone (Restrung) was released.
It is important to mention that 2017 was a low production year for Alan Walker: he released his new single Tired, which featured the voice of Irish singer Gavin James and then a remix produced by Kygo was released. We must say that Walker has walked in the paths of the various branches of electronic music, for example, EDM, Progressive House, Drum & bass. He will soon be taking his music to Japan, South Korea, and other surrounding areas. The following year, he started performing in Canada. In 2018 he went on several tours of Europe and Asia.
Alan Walker Songs
Faded
Diamond Heart (feat. Sophia Somajo)
Alone
Darkside (feat. Au / Ra & Tomine Harket)
The Specter
All Falls Down (feat. Noah Cyrus & Digital Farm Animals)
Different World (feat. Sofia Carson, K-391 & CORSAK)
Ignite
Impossible
Sing me to sleep
Without love
Heart
Tired (feat. Gavin James)
Baby don't go
Specter
Do it all for you
Force
Heading Home (I Stand Alone)
My heart Stay.