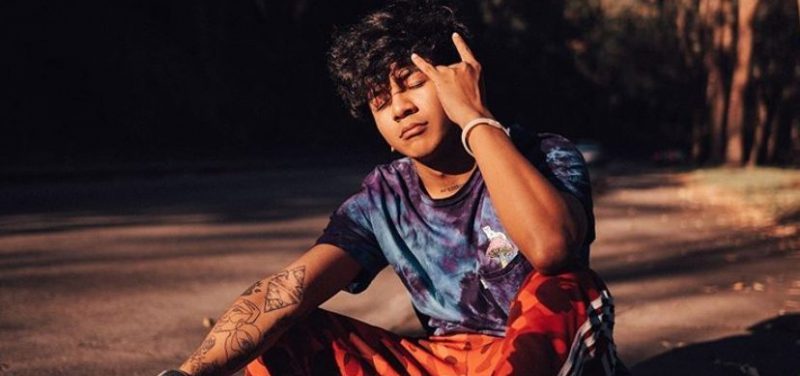 Big Soto biography
Gustavo Rafael Guerrero Soto (October 19, 1996) was born in Cumaná, Venezuela. Singer and songwriter, trap and hip hop performer. In recent years he has attracted the attention of the public with issues such as No me importa, mueran, Double Cup, Sombraas, Skrt, Pluton, UFO, and Chipi Chipi, which have become a trend quickly, being one of the few exponents of trap in conquering the Venezuelan music scene, in which many artists have failed to be heard.
Currently, Big Soto and Trainer, are the great promises of the trap scene in Venezuela, at the same time they are making their way into the Latin American music scene, promoting their music through international tours in which they have called the attention of the publication becoming on-trend.
Guerrero was interested in music from an early age, influenced by his father who was a lover of the hip hop genre and the urban scene, Big Soto, listened to artists such as Tres Dueños, Guerrilla Seca, Nas, and 50 Cent. Over the years he began to write and take his first steps in the urban music scene. By 2014, he began organizing events in his home with which he was released in a short time.
The beginning
Big Soto took his first steps on the music scene at the beginning of the 2010s, a time when he was an organizer of improvised events in his house in which themes of the urban genre were interpreted. Shortly thereafter he began composing and recording his first exhibition, which was produced by Microphone Records in Miranda (Venezuela). After the release, the song was well received by the public, which motivated the young artist to continue releasing more songs, which focused on themes such as romance and social awareness. The following year, he published his first video for the song Carta De Vida, a song in which the Big Soto talks about how the experiences he has had allowed him to mature and learn, accepting how contradictory it can be.
Musical career
After becoming known in the music scene for his romantic and mature lyrics, he met Jefferson Mora, known as Trainer, exponent of the trap music scene, which at the time was making his way into the Venezuelan music scene. Along with Trainer, Big Soto began working on new musical projects that moved away from hip hop to move towards the trap, a musical style that in recent years has been booming in the United States and Latin America. Their first song was En mi mente, released on June 8, 2016, this was produced by Young Boyz, can be found in the SoundCloud account of Big Soto.
In August of the same year, he released the video of Chamito Loco, a song in collaboration with Trainer, which quickly won reproductions, becoming one of the most listened to songs of the artist at that time. The video of the song was directed by Pipo Martínez, edited by Trainer and Big Soto; and produced by Young Boyz Records. This account currently has more than five million views on YouTube.
At the end of 2016, he published several videos, the first was Iskiusmi Panita, collaboration with Trainer and Adso, which was produced by Anthony Camarillo and directed by Daniel Lugo, currently this has exceeded 11 million views. He subsequently published the videos of No me importa and mueran. These songs were included in his first mixtape Young Cream (2017), published on February 24, 2017, this consisted of seven songs, among these varied collaborations with artists such as Trainer, David Rone, and Adso; Among the most prominent songs of the album are: SKRT, Iskiusmi Panita, and Chamito Loco con Trainer.
Before publishing Young Cream (2017), he collaborated with Trainer and Akapellah on the song Double Cup, which was published on January 13, 2017, that same day the video of the song was released which quickly gained reproductions, becoming a little trend time after. That same month, he published the SKRT video directed by Simón Medina, in which Akapellah, David Rone, Tao de Los Waraos and part of Eleuce Music appear. At the beginning of the following month, he launched Samurai, a theme in collaboration with Trainer and Soteldo, produced by Willie DeVille. He later collaborated with DeVille in Sombras, followed by UFO, Funny, Avisa, Intensa with David Rone, Rela4life and Chipi Chipi, a song that features a YouTube video directed by DeVille and Francisco Rísquez, this was one of the singer's first videos in getting 90.000 reproductions in 24 hours. In the following months, he published several topics, among them Pluto, Vida Buena, Me Mira, and En la Ciudad, along with Trainer, Gianluca, and Big Angelo.
In the course of 2018 he published several singles that consolidated his career as Sin Taboo, Big Bang, That Night and Sorry Mom, also recorded several collaborations such as Pa 'lante with Adso, Mula with Eladio Carrion, Singer with Neutral Shorty and Corina Smith, Hips in collaboration with Micro Tdh and me niego with Mora, the latter has a video on YouTube which has exceeded two million views. He also appeared on songs such as Quimica by Niko La Fábrica and Lirica (Remix) by Trainer.
2018 was one of the busiest years of his career in addition to collaborations and simple carried out various presentations, which boosted his career. In the course of 2019, he has collaborated with Alan Wittels in single Cuba. In February he announced the release of Como lo haces with Jambene, a single that is expected to be published on February 15.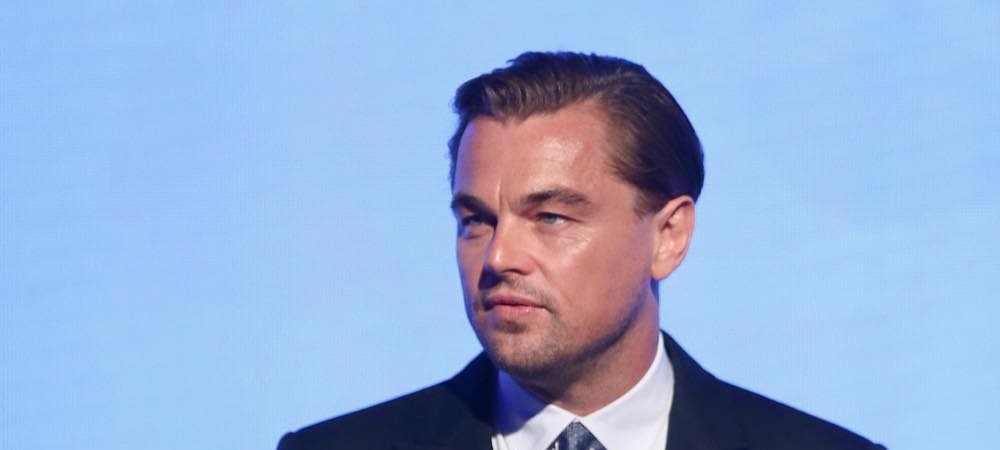 Biography of Leonardo DiCaprio
Leonardo Wilhelm DiCaprio is a renowned actor and film producer who has won numerous awards within the film industry. He was born on November 11, 1974, in Hollywood, Los Angeles, California, United States.
DiCaprio is an only child of Irmelin Indenbirken, a secretary born in Germany, and George DiCaprio, an underground comic artist and producer/distributor of comics. On his father's side, he has half-Italian (from Naples) and half-German (from Bavaria) ancestry. On the other hand, on his mother's side, his grandfather Wilhelm Indenbirken was German and his grandmother Helene Indenbirken was a German citizen born in Russia under the name Yelena Smirnova.
He was named Leonardo because, while his pregnant mother was looking closely at a painting by the great artist Leonardo da Vinci in a museum, DiCaprio gave a strong kick inside her belly. His parents divorced when he was only one year old, and they shared custody of Leonardo until 1997.
Studies, beginnings in acting.
As for his education, he did not attend university and only took basic courses at John Marshall High School in Los Angeles. His career in the world of image and acting began when he followed his older stepbrother, Adam Farrar, in television advertising, starring in a commercial for the Matchbox car brand at the age of fourteen and subsequently participating in educational films. At the age of five, he was also part of the children's television series "Romper Room", but had to leave it as it was detrimental to him.
"1990 – 1991: Debut in television and cinema"
In 1990, he made his true television debut when he was cast to be a part of the "Parenthood" ensemble, a series based on the film of the same name. He then landed minor roles in several series, including "The New Lassie" and "Roseanne," as well as a brief part in "Santa Barbara." His work in "Parenthood" and "Santa Barbara" earned him a nomination for the Young Artist Award for Best Young Actor. His big screen debut came in 1991 with the science fiction and horror movie "Critters." Later on, he became a recurring member of the cast of the ABC sitcom "Growing Pains," playing Luke Brower. However, DiCaprio didn't achieve success in the film industry until 1992, when he was selected by Robert De Niro from among 400 young actors for the lead role in "This Boy's Life," which also starred Ellen Barkin and De Niro himself.
1993 – 1996
Later, in 1993, DiCaprio played the mentally disabled younger brother of Johnny Depp in "What's Eating Gilbert Grape." The film's director, Lasse Hallström, admitted that he initially sought a less attractive actor, but he decided on DiCaprio because he had become "the most observant actor" among all who auditioned. The film was a great financial and critical success, resulting in Leonardo being highly praised for his performance, which led to him being awarded the National Board of Review for Best Supporting Actor and nominated for an Academy Award and a Golden Globe. Subsequently, he had roles in films such as "The Quick and the Dead" (1995) and was one of the leads in "Romeo + Juliet" (1996).
But his big break came with director James Cameron, who offered him the lead male role in Titanic (1997), a movie that not only won a considerable number of Academy Awards but also became a social phenomenon. Afterwards, DiCaprio gained greater acceptance in the cinematic world, so he was part of numerous films such as:
The Man in the Iron Mask (1998)
The Beach (2000)
Catch Me If You Can (2002)
The Aviator (2004)
The Assassination of Richard Nixon (2004)
Blood Diamond (2006)
Gardener of Eden (2007)
Body of Lies (2008)
Orphan (2009, as producer)
Shutter Island (2010)
Inception (2010)
Django Unchained (2012)
The Great Gatsby (2013)
Runner Runner (2013)
The Wolf of Wall Street (2013)
The Revenant (2015)
The Audition (2015).
Curiosities
Interestingly, he was nominated for an Oscar five times: Best Supporting Actor for What's Eating Gilbert Grape, Best Actor for The Aviator, Blood Diamond and The Wolf of Wall Street. This generated a lot of jokes and talk of a supposed "curse" in Hollywood. But in 2015, he finally won the award thanks to his great performance in "The Revenant".
It should also be noted that DiCaprio is a committed environmentalist who has received praise from environmental groups for choosing to fly on commercial flights instead of private planes like most celebrities, and for driving an electric hybrid vehicle and having solar panels in his home.